Fontaines D.C. : Skinty Fia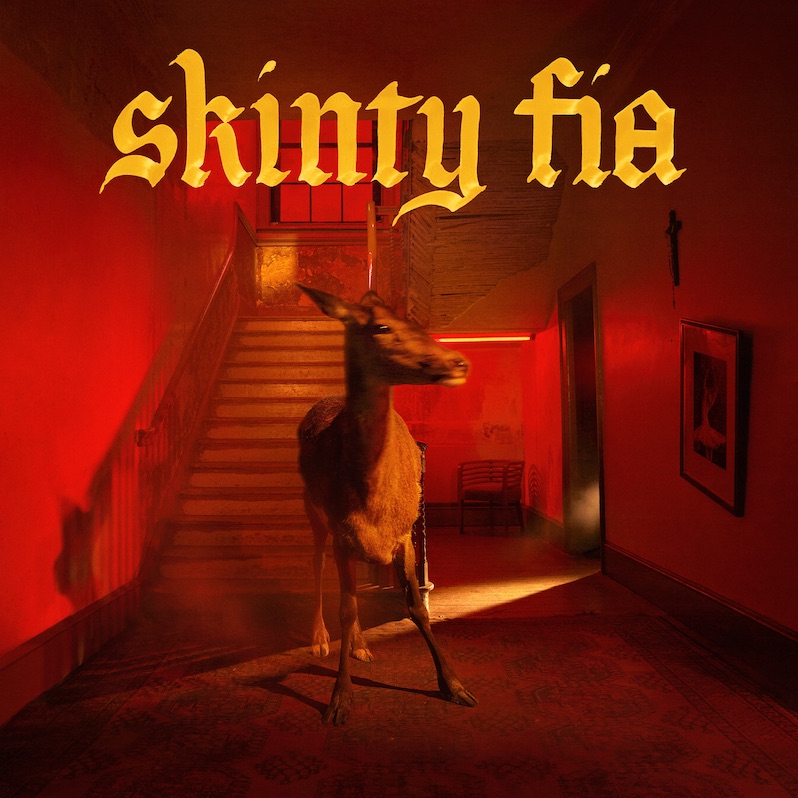 The third album from Fontaines D.C. finds them growing out of post-punk and into something that at times puts the Dublin quintet in what feels like a neighboring Zip code to Radiohead. On their 2019 debut, Dogrel, the band started off leaning more heavily toward their punk side, with a streetwise swagger. Yet just three years later, their evolution has accelerated; Skinty Fia opens with an almost hypnotizing drone before the band jerks you back into the kind of slinky grooves you might more readily expect from them on "Big Shot." Grian Chatten's vocals are moodier but still laced with blue-collar grit. He makes interesting choices when it comes to phrasing, over accenting certain words to give more punch, his lyrics bobbing in and out of the guitar's staccato jangle. "How Cold Love Is" flirts with their punk rock youth and guides it with a smoky groove that invokes dive bars past midnight. It's a dynamic album, as the more upbeat street musings of "Jackie Down the Line" carries its grittiness in the lyrics, as the musical backdrop might bring to mind a band like The Pixies.
Fontaines D.C. have grown into a higher tier of songwriters who can spread their wings to encompass a wide range of musical colors, covering a great deal of ground stylistically while retaining the core of their identity rather than simply trying on musical hats. Yet while the group dip their toes into different genres, the inspiration for so doing is worn more audibly on their sleeves, rather than being totally transfigured. One example being the brand of danceable Britpop they bob into on "Roman Holiday," which carries its ambiance in the same manner as Stone Roses in their prime. It's not until the accordions come out on "The Couple Across the Way" that the bounds of what they should and should not do are put to the test, as this kind of folk might not necessarily on the surface play to their strengths. However, it's hard to find fault with them for being adventurous enough to take such risks.
They pull out another dance groove on the title track, with Chatten almost rapping as the lyrics are spat with a smokier yet matter-of-fact delivery. He retains this approach for a more spoken-word feel to "I Love You." It's punk in the same way a band like former tourmates Idles are, even in their more melodic moments. Fontaines D.C.'s strength as a band lies in how they are able to make their instruments emote from a place of very real everyday darkness, which is stirred up on the last song, "Nabokov." The guitars are a little more aggressive, giving the overall dynamics of the album more balance.
With each listen this album grows on me further, some of which might come from the fact that their evolution might not have occurred in the most expected manner, but ultimately gives Skinty Fia more staying power. While a lesser band would fall into the trap of being caught trying to maintain a signature sound, this album finds Fontaines D.C. with not only a solid sound but a set of songs deserving of repeat listens.
---
Label: Partisan
Year: 2022
---
Similar Albums: