Album of the Week: Frances Quinlan – Likewise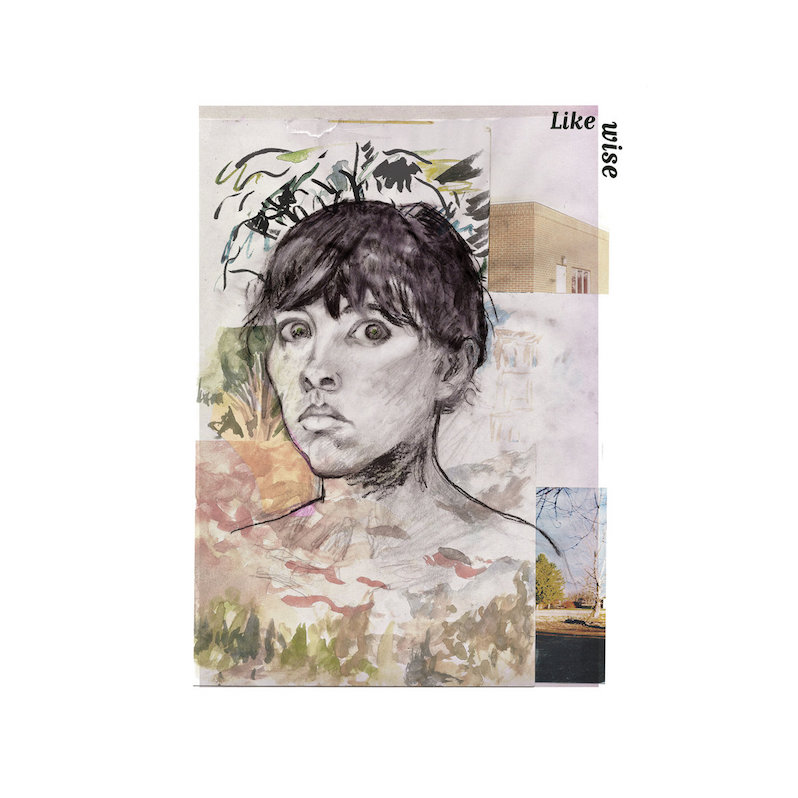 Hop Along albums often feel like collections of short stories. On 2015's fantastic Painted Shut, Hop Along's vocalist and principal songwriter Frances Quinlan covered door-to-door evangelists and the waiter/waitress experience, imbuing the quotidian with deep significance. Her lyrics stood out starkly against John Agnello's production, which managed to sound clean without sacrificing the band's melodic squall (he'd previously worked with the likes of Dinosaur Jr. and Sonic Youth). On their most recent album, Bark Your Head Off, Dog, the band opted for lusher, more varied production. Though at times Quinlan's lyrics were abstracted in a wash of sound, her songcraft remained front-and-center.
Quinlan worked on many of the songs she wrote for Likewise, her solo debut, with Hop Along bandmate Joe Reinhardt at his Headroom studio in Philly. The record is a triumph, pairing the expanded instrumentation and adventurous songcraft of Hop Along's last record with more skeletal song structures and pared-down production. Like Hop Along's best work, Likewise features incredibly intricate melodies and even more intricate storytelling. Lyrically, these songs wind their circuitous way through book marginalia, fake fossils, and cannibalistic pigeons, consistently mystifying the mundane. Musically, both in terms of melody and structure, they are never at rest. It all makes for an incredibly invigorating listen.
In terms of instrumentation, Likewise continues the trend of Bark Your Head Off, Dog, moving away from a guitar-driven sound. Although there's still plenty of guitar, it often takes a backseat, providing a rhythmic backbone to an assortment of piano, synths, and strings. Whereas Bark Your Head Off, Dog sported polished production relative to Painted Shut and Get Disowned, Likewise makes excellent use of negative space. One of the best things about this record is how, even with expanded instrumentation and circuitous melodies, these songs are often spare and never overworked. At every turn, they highlight two of Hop Along's greatest strengths: detail-driven storytelling and the elemental force that is Quinlan's voice.
Take the opener "Piltdown Man," a song about a famous paleoanthropological hoax, which does so much with so little. It opens with distant voices and piano chords, which are joined shortly afterward by Quinlan's voice and guitar strums. The way in which the rhythmic piano chords punctuate Quinlan's singing is thrilling on such a spare song. Quinlan's use of space on the album allows each component of these songs to stand out—from the playful bass on the album's most infectious pop moment, "No Reply," to the end of "Went to LA," when Quinlan jumps an octave, showcasing her powerhouse voice. Crucially, the instruments drop out by the time she completes the song's refrain: "Heaven is a second chance."
Much of what makes this album so great boils down to confidence. From Quinlan's choice to sing without accompaniment in the unabashedly epic conclusion to "Went to LA" to her decision to conclude her solo debut with a cover one of Built to Spill's most popular songs, "Carry the Zero." Choosing a cover as your closing track already involves some risk, but "Carry the Zero," in particular is both well-known and well-loved by fans. Many artists would overthink it, failing to put their own stamp on a song by trying too hard to stay true to it. But Quinlan sounds entirely at ease as she makes the song her own, changing up the rhythm and the instrumentation, drifting over floating synths with the same sense of purpose she possesses on her original songs. The abstract lyrics of "Carry the Zero" stand out against Quinlan's incredibly detailed observations on previous tracks. Like many moments on the record, it's a risk that doesn't feel like a risk when you're listening to it, and that's a testament to Quinlan's assuredness as an artist. On Likewise, Frances Quinlan is at the height of her powers.
Similar Albums: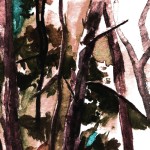 Hop Along – Bark Your Head Off, Dog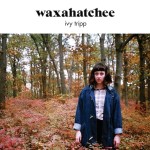 Waxahatchee – Ivy Tripp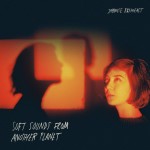 Japanese Breakfast – Soft Sounds from Another Planet