Greatest Hits: The 23 best PJ Harvey songs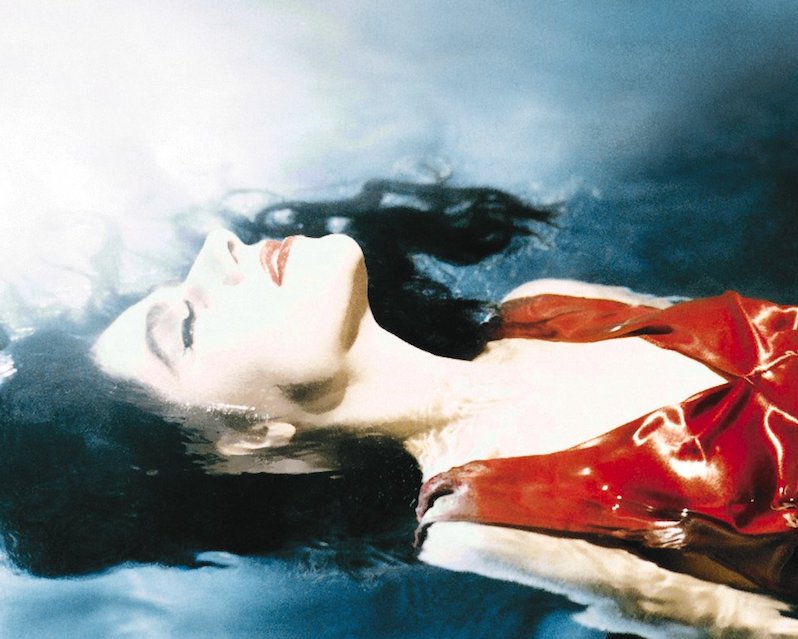 Over the past 27 years, Polly Jean Harvey has released nine albums, two collaborative releases with John Parish, a theatrical score, a compilation of Peel Sessions and a set of 4-Track Demos, but no best-of collection to date, despite having released something on the order of around 40 singles. That puts her in an unusual category with bands like Tool or AC/DC—plenty of source material to choose from, but no immediate interest in going back to that well anytime soon. And for that matter, her catalogue has so far evaded any high profile reissue campaigns (though those original pressings are getting a little expensive, just sayin'). She has, however, released a number of absolute masterpieces, and remains the only artist to win the Mercury Prize twice.
That's because Harvey is one of the greatest songwriters of our time. Whether challenging gender stereotypes, drawing from deeply emotional personal experiences, taking historical views at catastrophic events or using short stories from the likes of Flannery O'Connor as source material, she always finds a way to distill a compelling narrative into tense verses and climactic choruses, somehow without ever repeating herself. Listen to any two PJ Harvey albums back to back and you'll find little to no repetition, going from the high-adrenaline punk of Rid of Me to the haunted blues of To Bring You My Love and the industrial art-pop of Is This Desire? without missing a beat.
This week marks PJ Harvey's 50th birthday, and to mark the occasion I've selected 23 of the best PJ Harvey songs that would fit neatly on four sides of vinyl. (Kind of—Side B's a little crowded.) An actual hits collection may never happen, but this selection of singles and deep cuts—in order of what made the best playlist—reveals why Harvey's earned her status as a legend.
Side A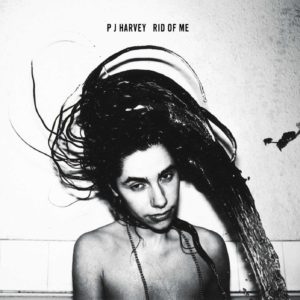 "50 Ft. Queenie" (2:23)
from Rid of Me (1993; Island)
If I were asked to choose one song to introduce someone to PJ Harvey, it'd be this. Partially because it's one of the first PJ Harvey songs I ever heard (maybe you did too, it was on Beavis and Butthead), and partially because it's Polly Jean at her most potent. In a little over two minutes, she effectively introduces herself with the kind of brashness and hyperbole typically afforded men: "Hey I'm the king of the world, you oughta hear my song/Come on and measure me, I'm twenty inches long." Here's where PJ Harvey, still fairly early in her career, effectively built up an imposing persona, and she sounds unstoppable.
---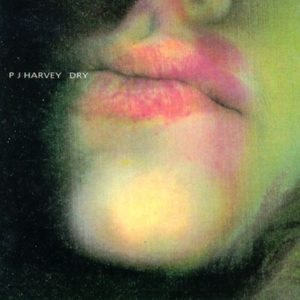 "Sheela-Na-Gig" (3:10)
from Dry (1992; Too Pure/Indigo)
While she's made more complex, conceptual and elaborate records, PJ Harvey's Dry packs a punch that few debut albums can live up to. Take the single "Sheela-Na-Gig," a two-chord ripper of a rock song that packs a lot into its three minutes. Named for a carving of a woman stretching her vulva, as seen in England and Ireland, the song is a push-and-pull between sexual aggression and repulsion, rife with double-entendre and critical takes on sexual double standards.
---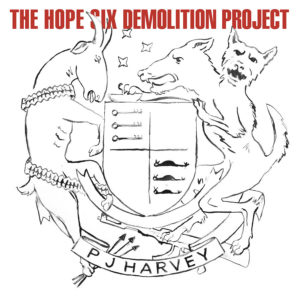 "The Ministry of Defence" (4:11)
from The Hope Six Demolition Project (2016; Vagrant)
PJ Harvey traveled to a number of different locales—Afghanistan, Kosovo, Washington, D.C.—throughout the making of The Hope Six Demolition Project, taking inspiration from places and situations that privilege causes us to overlook or grow unconcerned with. Over a militant and harsh sounding guitar, those observations grow particularly bleak in "The Ministry of Defence," one of the album's most ominous songs, climaxing in a chilling message: "Scratched in the wall in biro pen/This is how the world will end."
---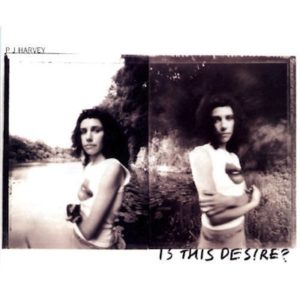 "A Perfect Day Elise" (3:06)
from Is This Desire? (1998; Island)
In the mid-'90s, PJ Harvey became romantically involved with Nick Cave, which he recently discussed with typically entertaining candor on his The Right Hand Files Q&A blog. And in its fallout, two albums resulted—Cave's 1997 album The Boatman's Call and Harvey's Is This Desire? the next day. The emotional fallout resulted in one of Harvey's darkest and most harrowing releases, but it's not all necessarily so personal or so exposed. "A Perfect Day Elise," the album's lead single, was inspired by a J.D. Salinger story, which she translates into a stunning quasi-industrial pop gem.
---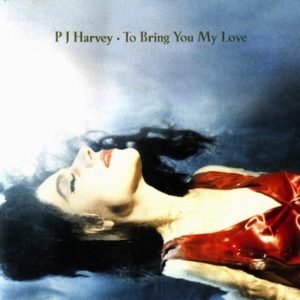 "Meet Ze Monsta" (3:29)
from To Bring You My Love (1995; Island)
Sprinkled throughout Harvey's third album are a number of Easter-egg Captain Beefheart references, this song's title taken from a Beefheart lyric on Shiny Beast (Bat Chain Puller), though Harvey never quite achieved the oddball carnival new-math psychedelia of Don Van Vliet's wildest moments. "Meet Ze Monsta" is, however, one of the rawest, crunchiest and most driving tracks on To Bring You My Love. It's one of the loudest and punchiest of Harvey's albums, despite having some of her best ballads, and songs like this are the reason why.
---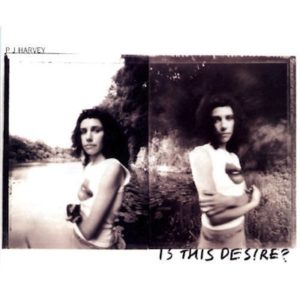 "The River" (4:52)
from Is This Desire? (1998; Island)
"The River," in contrast to "50 Ft. Queenie," is a song that's best shared a little once newcomers dive a little deeper into Harvey's catalog. It's not an outlier per se, but it feels like a genuine haunting in a way that few of her other songs do. That's in part because it's based on a story by Flannery O'Connor, famed for her own uniquely macabre storytelling, and part of it is due to the very sound of the song. It's gloomy and funereal, melodic but steeped in textures and layers that feel like apparitions seeping through the walls. That it involves a baptism no doubt feels like a callback to her most famous song, "Down by the Water," which despite being something of a hit manages to be even darker.
Side B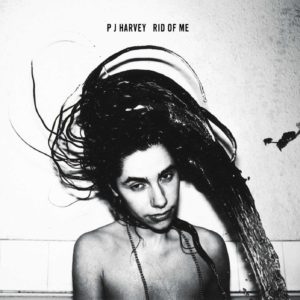 "Rub Til It Bleeds" (5:03)
from Rid of Me (1993; Island)
One of the longer songs on Rid of Me, and one of the grossest, "Rub Til It Bleeds" takes its time building up—and, well, you'll understand why in just a second—to a pretty explosive climax. And that's because it's about handjobs. Not particularly pleasurable ones. Notice the bleeds part? And while Harvey herself has said that rock 'n' roll is inherently sexual, this is something way beyond that. Uncomfortable imagery aside, it's an absolute monster of a rock anthem, punching with an almost unbearable ferocity, Rob Ellis sounding like he's about to put a hole in his snare.
---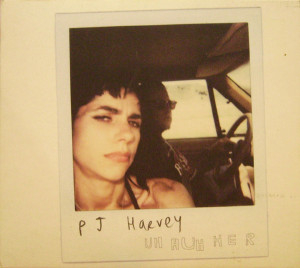 "The Letter" (3:23)
from Uh Huh Her (2004; Island)
Shuggie Otis first made the case for epistolary romance on "Strawberry Letter 23," but three decades later PJ Harvey took that idea far enough to put a few censors on edge. With a roaring rock arrangement seemingly informed by her recent collaboration with Josh Homme on Desert Sessions, "The Letter" describes the ritual of writing a letter in a way that sounds downright raunchy: "The curve of my g," "Your beautiful pen/Take the cap off," "Wet the envelope/Lick it, lick it" etc. It almost feels like a wager accepted, turning something innocent and ordinary into an act of wanton desire.
---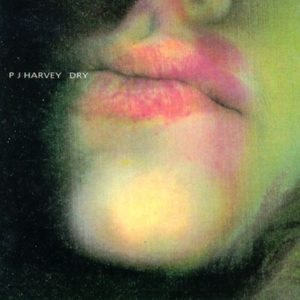 "Dress" (3:18)
from Dry (1992; Too Pure/Indigo)
Even if it doesn't quite carry the sledgehammer impact that Steve Albini's production would bring to Rid of Me the next year, "Dress" is propelled by some of Rob Ellis' heaviest drum work and a fierce tension. The title dress is a metaphor for a relationship that's falling apart and someone desperate to try to keep it together. It's a symbol of magical thinking, where that one thing can fix everything if it's just right—but obviously it can't. And so Harvey's chant of "If you put it on, if you put it on…" becomes almost a resentful cry.
---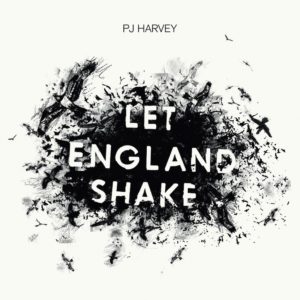 "The Words That Maketh Murder" (3:45)
from Let England Shake (2011; Vagrant)
At the time PJ Harvey announced 2011's Let England Shake, it seemed peculiar that she'd revisit stories from World War I in her songs, though it didn't require too much close examination to find parallels between the literal depictions in her songs and the endless cycle of war that's essentially been happening for decades. The opening lines leave an impact: "I've seen and done things I want to forget/I've seen soldiers fall like lumps of meat." It's ugly, unpleasant imagery, infused into a song that takes a satirical look at global diplomacy. The song climaxes in a chant of "I think I'll take my problems to the United Nations," quoting Eddie Cochran's "Summertime Blues" in a situation that's far more grim.
---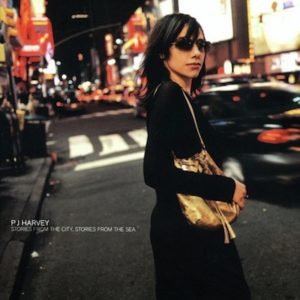 "A Place Called Home" (3:43)
from Stories from the City, Stories from the Sea (2000; Island)
A lot of what makes PJ Harvey's songs great is the sheer fury, the cleverness of her words or the raw emotions they carry. But what makes "A Place Called Home" so glorious is its arrangement. What begins as a fairly minimal pop song built on a one-note drone begins to add new layers, many of them Harvey's own voice, creating a gorgeous harmony set against a stark piano as the song rides out.
---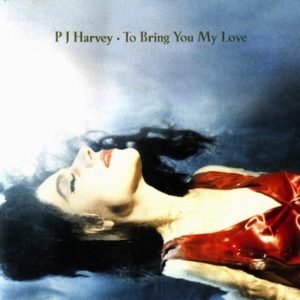 "To Bring You My Love" (5:33)
from To Bring You My Love (1995; Island)
There are songs within PJ Harvey's catalog that feel more like a suckerpunch straight to the jaw. And then there are others that feel epic, befitting a cinematic experience with the budget of a Coppola or a Scorsese. The title track of "To Bring You My Love" is the latter, a powerful opening track that unfolds slowly over repetitions of a guitar riff as an eerie organ chills in the background. But it's when Harvey invokes the title phrase over a pair of crashing, distorted chords that the thunder and lightning begin to strike. It's Old Testament blues, delivered with requisite hellfire. One of the most intense and powerful moments in Harvey's catalogue.
Side C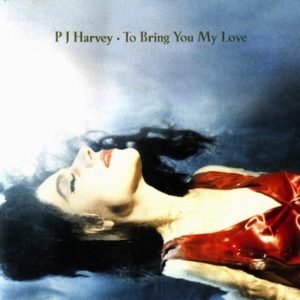 "Long Snake Moan" (5:15)
from To Bring You My Love (1995; Island)
Like various other moments on the uniformly outstanding To Bring You My Love, "Long Snake Moan" references other classic blues tracks, the title in particular a nod to Blind Lemon Jefferson's "Black Snake Moan." But more than anything this is a highlight on the album for how furious a rock song it is. PJ Harvey had arguably never sounded so heavy until this point, and since, for that matter. On an album that mostly comprises guitar and organ, it's driven by an absolutely thunderous bassline. It's PJ's Zeppelin moment.
---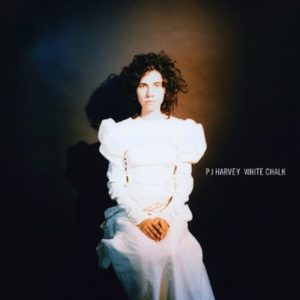 "When Under Ether" (2:22)
from White Chalk (2007; Island)
At the time it was released, Harvey's 2007 album White Chalk received a more lukewarm reception than its predecessors, in large part because it was so much more subdued and sparse. The blues belters of To Bring You My Love and punk rock intensity of Rid of Me had no place on this record, made mostly with acoustic instruments and with spooky, ethereal tones. "When Under Ether" is just two minutes long, but it's a truly stunning moment, its minimal piano riff droning beneath Harvey's spectral delivery. It's not as if she abandoned blues entirely here, but it takes on an entirely different form, one that leads you to believe Harvey didn't see The Devil at the Crossroads, but something not quite human all the same.
---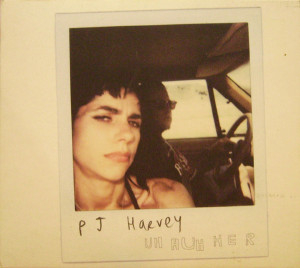 "You Come Through" (2:48)
from Uh Huh Her (2004; Island)
When PJ Harvey released Uh Huh Her in 2004, it seemed like the first time since her debut that Harvey released an album without an overarching, unifying theme or aesthetic motif. Which doesn't mean the songs don't work together or that it's a bad album—not at all. It's just a very good record. And among its excellent batch of songs is this highlight, an airy respite from the raw moments like "The Letter" and "Who the Fuck?", driven by marimba and a subtle layer of strings. Harvey performed the song at a tribute to longtime friend and influential DJ John Peel six weeks after his death, which gives the already gorgeous songs a new kind of emotional weight: "I'll take you my friend/I'll take you with me."
---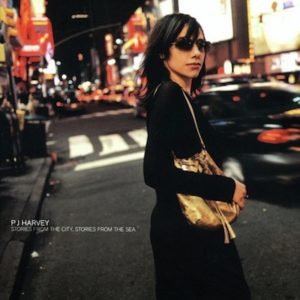 "The Whores Hustle and the Hustlers Whore" (4:01)
from Stories from the City, Stories from the Sea (2000; Island)
The backdrop of 2000's Stories from the City, Stories from the Sea is New York City, and the common language of the city (and by extension the whole country) is capitalism. After all, the city's most famous conman ended up president. So it stands to reason that the most violent track on the album is the one caught up in the cycle of unending transactions—drugs, prostitution, Wall Street. She kicks up a whirlwind of anger and confusion only to ask, "Just give me something I can believe."
---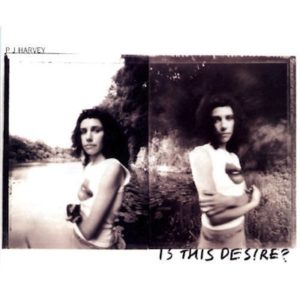 "The Garden" (4:12)
from Is This Desire? (1998; Island)
There's a lot about Is This Desire? that sets it apart from PJ Harvey's other albums—the biographical backstory, the intense electronic elements—but what's always made it stand out to me was the fact that it's basically her most goth album. "The Garden" in particular seems to shiver with spectral tones and eerie visitations, the piano in particular a slightly unsettling if still quite pretty focal point. A breakup song depicted in almost supernatural imagery, "The Garden" finds the subtlest phrases ("There was trouble…taking place") carrying the heaviest meaning.
---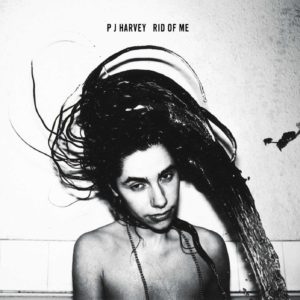 "Rid of Me" (4:28)
from Rid of Me (1993; Island)
Picking an actual favorite PJ Harvey song is complicated, simply because of the breadth of her material, not to mention the diversity of it. But I'll just go ahead and say "Rid of Me" is my personal favorite, an explosive anthem that showcases Harvey at her most intense and aggressive. The song rises up from whisper-quiet to crushingly loud, making the impact of every beat felt that much deeper as Harvey's double tracks her own vocals, shouting "Don't you wish you never, never met her!" against screeches of "Lick my legs! I'm on fire!" One interviewer even commented to her that she sounded "psychotic" in her performance of this song, to which she replied she almost was psychotic at the time of recording it. It's the most visceral listening experience in her entire discography.
Side D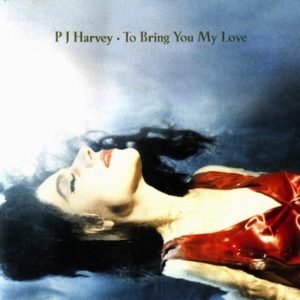 "Down By the Water" (3:14)
from To Bring You My Love (1995; Island)
It's both somewhat ironic and entirely fitting that PJ Harvey's best known song is also one of her most macabre. A gothic blues track in which a mother drowns her own daughter, "Down by the Water" is Harvey's own update on murder ballad tradition, infusing it with a creepy groove and some rhythmic shakes of maraca. In the video for the track, Harvey's depicted as floating in a river in the red dress on the cover of To Bring You My Love, though the heavy wig she wore weighed her down, making it difficult to float back to the surface. Unsettling though the song may be, it's an unquestionable banger.
---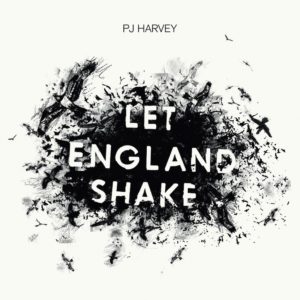 "Written on the Forehead" (3:40)
from Let England Shake (2011; Vagrant)
It's fairly rare that PJ Harvey lets a sample help tell her story, but that she does it so sparingly makes it all the more effective when it happens. On "Written on the Forehead," one of the highlights of 2011's Let England Shake, she creates a strange contrast between depictions of war and destruction against one of the prettiest and most gloriously dreamy melodies on the album. But she gets an assist from Niney the Observer's "Blood and Fire," whose own words comprise the chorus: "Blood, blood, blood, blood and fire." It all feels strangely comforting and gentle, a tender moment of reflection amid a world ablaze.
---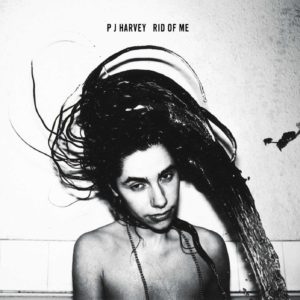 "Missed" (4:25)
from Rid of Me (1993; Island)
Rid of Me is pretty light on ballads. When you enlist someone like Steve Albini to record your album—an engineer best known for perfecting a bone-cracking drum sound—you probably want to apply those skills to where they'd be used best. But this is one of those rare tender moments on a record full of raw and aggressive rock songs. Tender is a relative term here, and as Harvey's stated in interviews, most of her source material doesn't come from personal experience: "I would have to be 40 and very worn out to have experienced everything I think about." This track, likely inspired by the beheading of Mary, Queen of Scots and separation from her son, is one of those moments in which a gruesome historical moment becomes strangely affecting and relatable.
---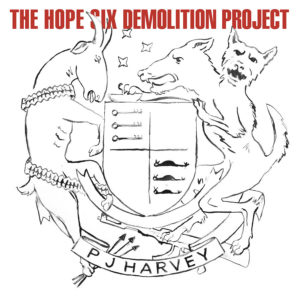 "The Wheel" (5:37)
from The Hope Six Demolition Project (2016; Vagrant)
When PJ Harvey released The Hope Six Demolition Project in 2016, the Washington Post's Chris Richards observed that its songs, deemed controversial by a few critics for its somewhat detached depictions of poverty and people whose lives were ravaged by war, sounded a lot like journalism. It's a salient point about an album in which Harvey sought to observe rather than be immersed, though "The Wheel," the album's catchiest track, makes some poignant points of its own about how we grow desensitized to death as the numbers grow. A chorus of backup singers chants "I heard it was 28,000," referring possibly to gun deaths in the U.S., troop surges or otherwise. That this stands in contrast to the upbeat, fun song—driven by a saxophone hook—seems to only echo her point.
---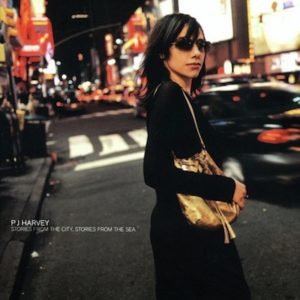 "Big Exit" (3:51)
from Stories from the City, Stories from the Sea (2000; Island)
There might initially seem to be a slicker sheen on the 12 songs that comprise 2000's Stories from the City, Stories from the Sea, but darkness and fear still creep through them. Gun imagery abounds on leadoff track "Big Exit"; "I want a pistol," she sings, "I want a gun." Her yelps sound terrified, confused, the echo of someone who doesn't know how to cope with a violent society other than to become a part of it. But it's in the chorus where all the fear and anger turns sublime: "Baby, baby, ain't it true/That I'm immortal, when I'm with you." It's a potent mix of romance and terror, pushed over the edge by one of her greatest choruses.
---
Support our Site—Subscribe to Our Patreon: Become one of our monthly patrons and help support an independent media resource while gaining access to exclusive content, shirts, playlists, mixtapes and more.