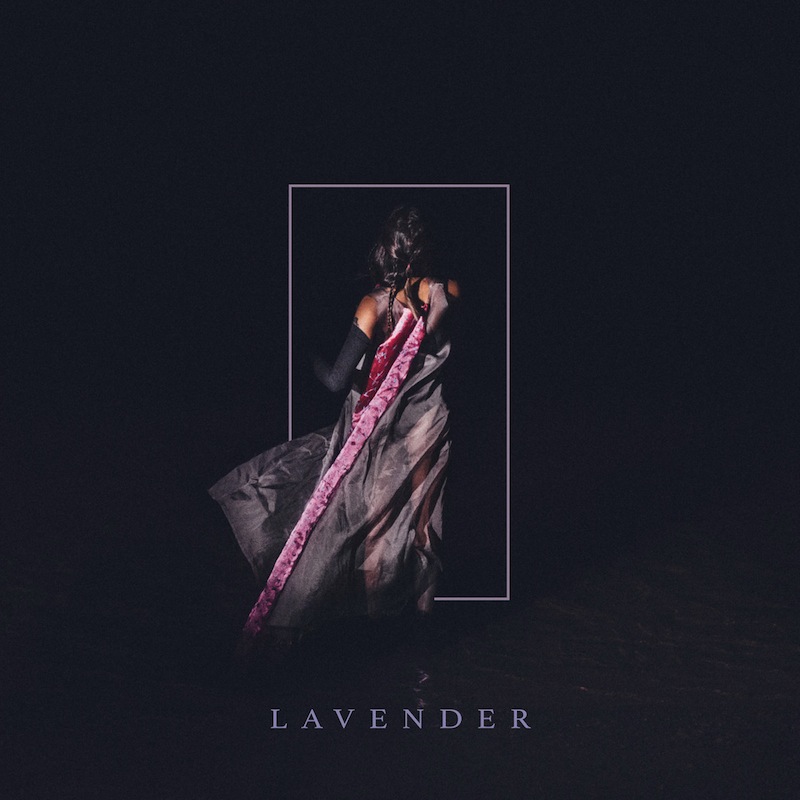 Lavender, Half Waif's third album, is named after Nandi Rose Plunkett's grandmother, Asha. In a statement released alongside the album's announcement she explained her fascination with her grandmother's habit of plucking lavender and boiling it in a pot as a fragrance for the house. She positions the experience as something that would maybe happen in a fairy tale; magical. Her grandmother makes an immediate appearance on the album, popping up on the opener "Lavender Burning." It's a perfect microcosm for the rest of its majesty. "I miss New York," Plunkett confesses right away before shifting to her observation of Asha walking in her garden, hearing gone and oblivious to nature. The track gracefully builds off a beat that sounds like it is moving in reverse before the refrain of "Is this all there is?" repeats itself. Immediately the album has cemented itself as a keen meditation on not just aging, but transience and 21st century apathy.
Across the first half of Lavender, Plunkett works in a space of shifting, anxiously clattering electronic beats paired with more traditional indie pop arrangements. "Keep It Out," the album's lead single, is built around a jittery downtempo rhythm that eventually expands Plunkett's voice into Kate Bush-esque catharsis. The question in the first verse, "If everybody is searching for the same shelter, Why does anyone think it's theirs to know?", again speaks to an existential nomadic question that seems more relevant in 2018 than ever before.
In a recent profile on Pitchfork, Plunkett contemplated her age. "28 is kind of old, right?" Your late twenties are probably the most emotionally stressful period of your life as you are caught in between neon adolescence and terrified by the creeping relating of adulthood. Lavender is full of stabs at the listless void of being 28. "Back in Brooklyn" tries to recapture the magic of life on the town but does so with a melancholic piano that covers the entire piece with a sense of dread. "It's everything I like," Plunkett sings before admitting she's "broken inside."
The globetrotting nature of Lavender places it firmly in the treacherous footing of today's political landscape. "I don't know why I'm still in this country" is a clear eyed reflection shared in "Parts," a sentiment I'm sure we've all felt recently. On "Torches" Plunkett sings of a dying coast before ruminating on a landscape torn apart by torch-wielding violence. This imagery we are all too familiar with, sadly. Putting this alongside reflections about her inspiring refugee grandmother and her transient heart connects the political with the personal.
Eventually the inevitability of Plunkett's situation overcomes her. On album standout "Leveler" she sighs, "If I'm going to lose you there is nothing to do but lose." That line hit me in the throat the first time I heard it and each time since. Few artists are able to cut right to the heart of emotion in such an economical way. The first two minutes of the track are about as sparse as Lavender gets before Plunkett's voice expands into the ether supported by a churning beat. Eventually her voice and beat are washed away by ambience and fade into the cacophony of emotions found elsewhere on the album.
Plunkett closes out Lavender by lamenting her road to nowhere on "Ocean Scope": "I never heard a sound as loud as what I'm hearing now." It's another incisive cut on an album brimming with lines written to take one's breath away. It's difficult to call Half Waif's third proper album a breakthrough, but at the very least it is a revelation. Nandi Rose Plunkett is a singular artist whose talent for precise, emotional lyricism is as strong as her control over percussive arrangements. After bearing witness to her Grandmother's Lavender-boiling process that inspired the album's title, Plunkett wrote that it struck her as a kind of magic. It must run in the family.
Similar Albums: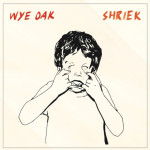 Wye Oak – Shriek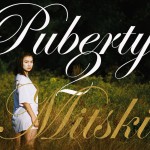 Mitski – Puberty 2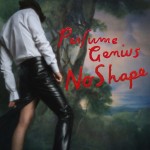 Perfume Genius – No Shape