Jenny Hval : The Long Sleep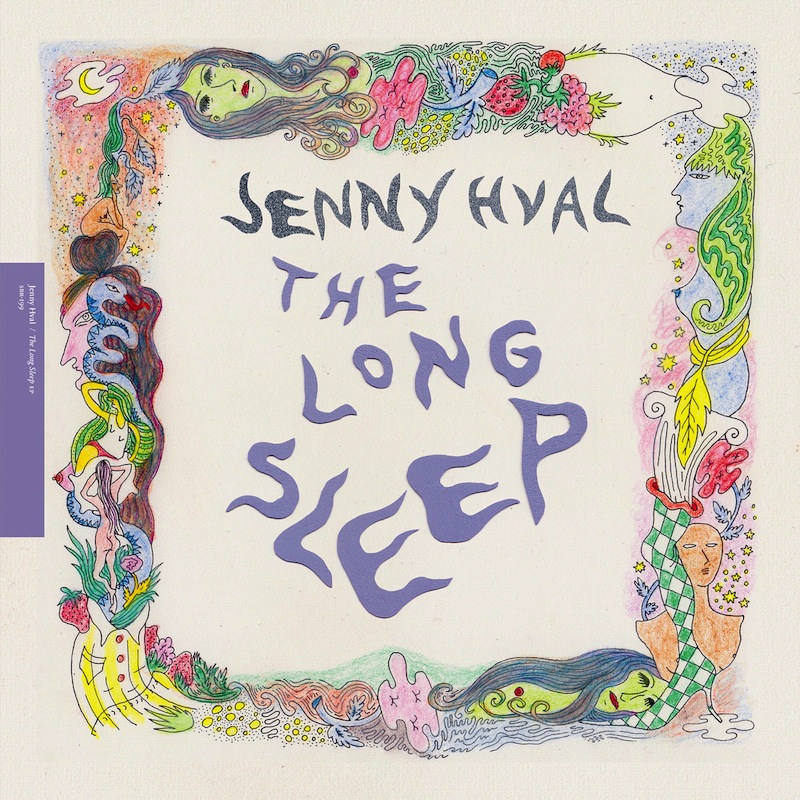 In the seven years since Jenny Hval released her debut album Viscera, the Norwegian sound artist has confronted identity in a uniquely theatrical way. At times that can mean exploring sexuality as intrinsically vampiric—a bloodletting, of sorts, or reframing our increasingly digital libidos as kinky innocence. In the wake of the staggering critical success of her 2016 album Blood Bitch, Hval has stayed hard at work. Earlier this year she released an EP with frequent collaborator Havard Volden as Lost Girls. In October, she will release her latest novel, Paradise Rot. In the meantime, she has shared The Long Sleep, a four-track EP that is far too interesting to get lost in the shuffle.
The Long Sleep was first announced with the release of its lead single "Spells." The six-minute odyssey of horns opens the EP on a sensual note. For all of her brilliance as a songwriter the arrangement work of Hval often gets forgotten. "Spells" is a cracking example of her ability to compose slow burning music that reveals layers of craft and instrumentation as it unfolds. The track's eclectic introduction hints at numerous directs for the music to eventually go off into before finally settling into a jazzy groove. One of Hval's greatest attributes is her siren-like voice that has the ability to surprise at nearly every turn. As "Spells" expands into its chorus she repeats "you will not be awake for long" to growing harmonies in the eye of her smooth storm.
Long compositions aren't exactly unheard of in Hval's discography but they are certainly rare. Clocking in at just under 11 minutes, the EP's title track could be the longest of Hval's career. The foreboding drone of its first half is eventually engulfed by clattering and a distant voice, call it post-industrial. As the EP's centerpiece it is an interesting work with quiet hints of space rock, and a hypnotic repetition that is easy to get lost in. Finding a home on a four-track offering is probably best as it is the type of experiment that could disrupt the flow of a larger collection.
The most interesting aspect of The Long Sleep is the way in which Hval incorporates her whispered voice into the picture. ASMR has long been bubbling underneath the experimental sound registry with artists like Felicia Atkinson exploring its depths to great success. On "The Dreamer is Everyone in Her Dream," Hval's hushed voice pops and crackles to create a texture that wouldn't be out of place on an actual ASMR video. It's fascinating to imagine the depths of exploration that could be done with her malleable voice.
Hval closes out The Long Sleep with another whispered track. This time she wants to tell you something, the only problem is we have to figure out what "you" means. She concludes that "there is nothing useful in the way we define "you" or "me," rejecting binary thinking and finally ending on a heartfelt thank you to whatever body is taking in her art. The Long Sleep could be read as a reset after the titanic Blood Bitch. Even as an interlude between bigger works it is a collection of four songs that display Hval's singular talent at every turn.
Similar Albums: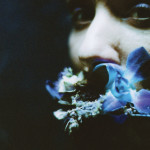 Circuit des Yeux – Reaching For Indigo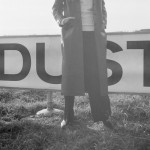 Laurel Halo – Dust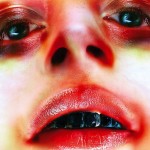 Arca – Arca