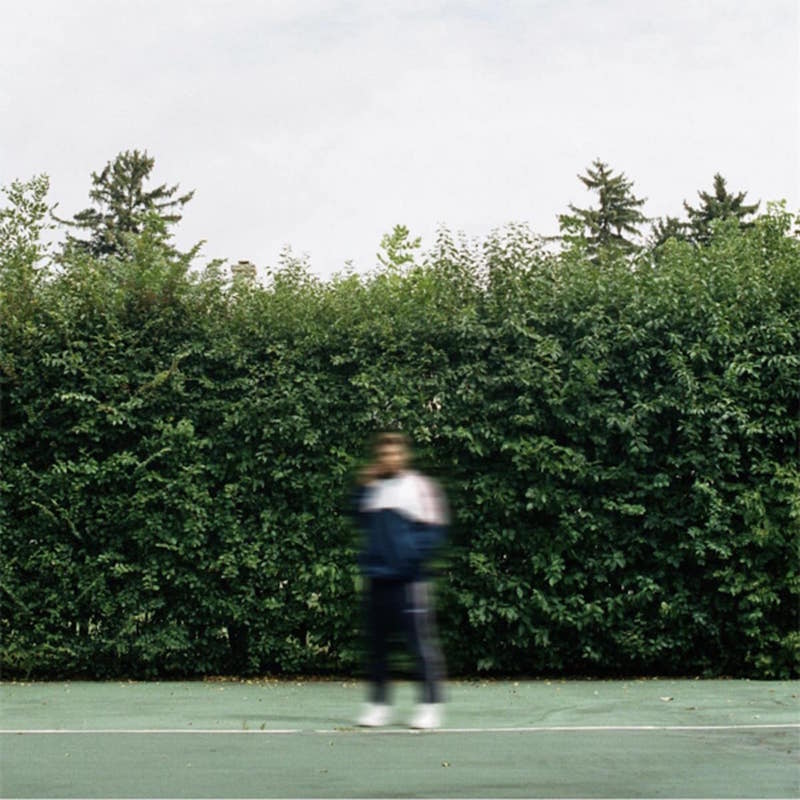 In 2003, Jay-Z released The Black Album, and on "What More Can I Say," in explaining his credentials as the best rapper alive, he took an aside to say, "I ain't animated, like, say, a Busta Rhymes." The description seemed pretty fair, except to Busta, who took offense and sent shots back at Jay. But being "animated" is great! There are a ton of great rappers who are great at least partly because they're animated—Busta, DMX, Meek Mill—and Joey Purp is one of them. Joey's delivery is loud and fast and urgent, at once vulnerable and authoritative. He raps in these fluid run-on sentences that fold in on themselves. Over the fiery organs of second track "Godbody Pt. 2," he delivers line after line of triptychal flexes: "I been on corners, I been that nigga, I been in this shit / I been at war and I been relieved and I been addicted." His lines run downhill, barreling through images; he's both absolutely assertive and wary.
The 25-year-old Chicago fireball returned a few weeks ago with Quarterthing, the sequel to 2016's excellent iiiDrops. The new record clocks in at 36 and a half minutes, but it runs at an absolutely breakneck pace, careening from song to song like a racecar veering around speedway turns. Quarterthing was executive-produced by The Social Experiment, but it carries almost none of that collective's trademark soul-food warmth, and by my count, they only directly contributed one beat, the stretched-out, short-sample soul of "Hallelujah." Quarterthing is tougher and more violent than iiiDrops, drawn to harsher, more metallic textures—fitting for a record that sees Joey reckoning with anxiety and paranoia, wrestling with what confidence can buy him in the face of fear.
I've seen a few reviews that refer to this album as party music, and there's some truth to that. Stretches of Quarterthing are among the most thrilling on any rap record this year, like the two-song suite of propulsive, skeletal hip-house on the album's first half. There's something itchy and paranoid about those songs, though. "Elastic" is exhilarating, juxtaposing Joey's mutter over tense, click-clacking drum hits and pulsing sub bass. But it's also jarring, violent, discomforting: the way that those emergency sirens roar underneath the chorus, that those sampled Billy Squier shrieks erupt into the track like they're trying to warn you of something—there's real fear there, a sensation that the party ends. When "Elastic" and "Aw Shit" shift into prismatic post-Neptunes funk in their respective last minutes, it feels queasy, like stepping off of a Tilt-a-Whirl. Even "Fessional/Diamonds Dancing," the strip-club track, is fraught, paranoid, with atonal synths and the blare of the "Criminology" siren.
A lot of Joey's lyrical content revolves around his time as a small-scale dealer, but the specificity of his writing helps his story resist archetypes. He's not a kingpin; he's just a kid, talking shit and keeping his eyes open. Sometimes it seems like Joey's embodying his younger self to get at the fear underneath the feigned confidence of his youth; on "Look at My Wrist," he references how "when you used to not having shit, young niggas brag about everything" right before going into exactly that kind of bragging, and on "Godbody Pt. 2," he dispenses seen-it-all wisdom right up until the song cuts him off in the middle of his bar. This happens a few times on the record, like the album won't let Joey forget that he's not in control. And on "2012," Joey alludes to the murder of an old friend, the clearest profession of trauma we get on the album. The song breaks up a string of frenetic, staticky bangers with its soft, meditative piano loop; it's the eye of the storm.
As the album goes on, Joey's boasts get more and more desperate; on "Karl Malone," his drug-dealer inventory comes in a full-on, throat-shredding scream, and on "Bag Talk," he slurs and yells and floats, dead-eyed, locked-in: "I'ma give 'em what they ask for." The album's penultimate track, "Lebron James," is another firestarter, with buzzing stadium synths and a sandworm bassline. There's no chorus after Joey's first verse; instead, he chooses to recount his mother's advice. His voice is pitched-up, rendered sharp, piercing, unstable, as he speaks:
"There are two kinds of people in this world: the type of people that look, and the type of people that see. Everybody that sees is looking … but everybody that looks can't see. And … you gotta see the plays."
Looking isn't seeing, Joey says, and learning how to know what's coming is the only way to stay ahead of what's chasing you. So on the song's second verse, Joey sees all from his corner: Ziplocs stashed in tube socks, smoke lingering from gunshots, everything. But just as he's about to make the boast that gives the song its name ("stacking all my hundreds 'til they taller than…"), he's cut off mid-sentence again, stopped by the sound of a tape loading into a tape-deck. The last voice on Quarterthing isn't Purp's; it's Wu-Tang philosopher GZA, speaking, unaccompanied: "I wake to the sound of the alarm clock ringing … Just coming out of a dream state … The sun has risen in the east."
All through Quarterthing, Joey Purp is caught up in the minutiae of the past, unable to shake himself out of his recurring nightmare. But then, he wakes up. It's a new day. On the project's opening track, "24K Gold/Sanctified," Joey exclaims, "All we ask is trust / All you need is love." Thelonious Martin's blown-out, hard-snap soul blares as Joey numbers the ills around him: "I wake up to bullets flying, homicides, my daughter crying / Ambulances speeding past …" He remembers friends he lost, people who betrayed him, faith he lost and regained. But as the clouds part and the drums subside, he screams to us: "I'm still alive, y'all." Nothing's the same, and yesterday's gone, but it's a beautiful morning, and he's awake. He's alive.
Similar Albums: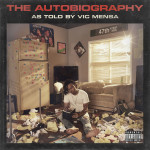 Vic Mensa – The Autobiography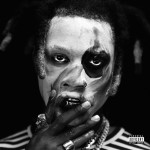 Denzel Curry – TA13OO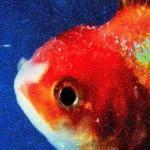 Vince Staples – Big Fish Theory