Josh Ritter : Fever Breaks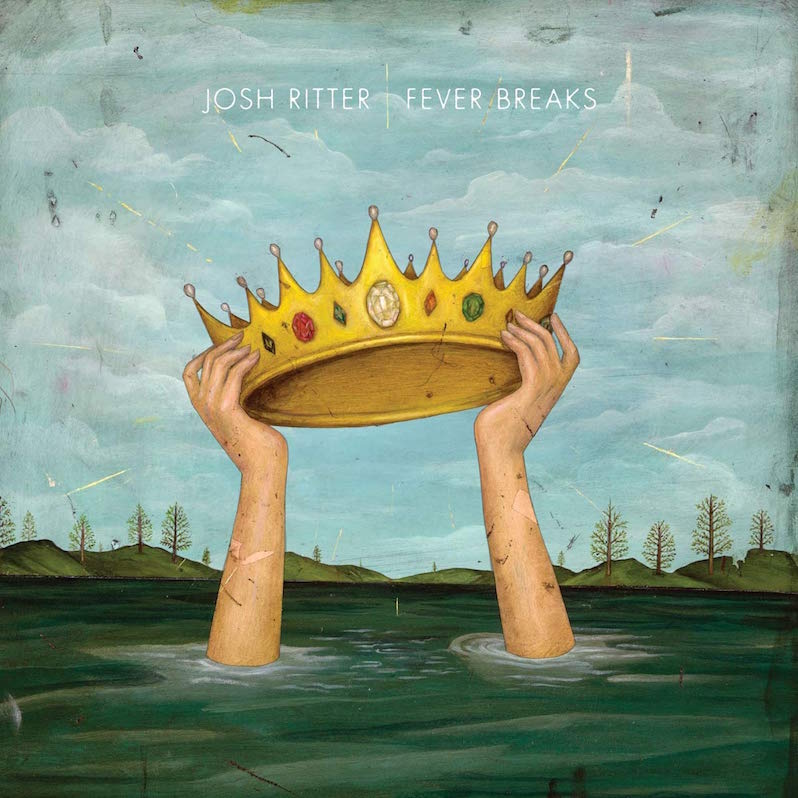 Josh Ritter is one of the best living Americana players and composers. But yet despite his great acclaim and appreciation within that sphere, he seemed never to break through into a wider mainstream audience. Other greats have recently netted increasing broad critical attention which has thankfully turned to sales and award wins, all of which are only important so far as they translate again to more listeners and a broader audience. Perhaps it was because he played the kind of folk that was just a bit too cozy to country for more country-averse types to dig into while at the same time being a bit too literary and musically rich for pop country to really sink its teeth into, leaving him both beloved and aesthetically homeless all at once. He cites figures like Bob Dylan and Flannery O'Connor as his biggest influences, which make for great songs that apparently are a hard sell to most.
So on Fever Breaks, his tenth album, he decided to pair up with one of the few country-folk/Americana artists to have crossed over in a big way, using Jason Isbell and the 400 Unit as his backing band for this set of tracks. Anyone who's visited Treble knows how we feel about Jason Isbell and his band, a sentiment shared broadly among any reputable music publication; there is a reason, after all, that Jason Isbell has swept the Americana award section of the Grammys for the past three records he's released. He is simply one of the best out there, and behind him he assembled a mighty band that is able to be muscular when need be and tender in the next moment, to solo like a motherfucker but also to provide rich and dramatic backing. This seems like the touch Josh Ritter needed. His backing band on his previous records were no slouches, of course, but there is a particular kind of cinematic dramaturgy that the 400 Unit brings to these compositions that feels unique, avoiding alt country and trad country cliche in equal bounds.
Make no mistake: This may get tagged as folk rock or Americana, but this is country music, real country music. Not to say necessarily that the stuff on radio isn't also real country; country music, like hip-hop and metal and rock, have commercial and arthouse variations and everything in between. Josh Ritter's compositions and tales feel like they'd sit comfortably next to the rough and tumble outlaw classics of the '40s, '50s, '60s, and '70s, his songs rimmed with a literary darkness as he sings about killers and the wild chase and the myths of America. If "real" is not the best word, then perhaps "rarefied" is; Ritter's storytelling, straddling the line somewhere between Nick Cave's gaunt southern gothic tales and Jason Isbell's tales of common life and the quiet natural struggles of living, feel so much like the very center of what country music is in both myth and lived experience. It is impossible, I would venture, to listen to these songs and not fall in love with them.
More often than not on an album, lyrics are a vehicle for the timbre of the vocal line, something that dapples but does not center itself on the compositions themselves. This is why, after all, a great deal of music in foreign tongues still moves us; mostly we find musicians tend to write in a manner where the song is conveyed just as much sonically as it is textually. But Josh Ritter produces not just songs that are yearning and gorgeous to listen to, slicing like the most beautiful silver knife with ivory inlaid handle right into your aching chest, but also a set of lyrics that feel worthy of being read on their lonesome. This is because, like Isbell and also figures like John Darnielle of the Mountain Goats, the notion of the quality of his lyrics matters to Ritter, not replacing the value of the song itself but wanting to stand capably next to its sibling and peer.
Adding the 400 Unit to these songs produces a set of songs that will move you no matter which end you view them through, be it lyrical or musical. The record serves well to prove that those friends of yours pushing you to listen to country weren't just pulling your leg; like any genre, it has its dross, but there's real beauty here. It is a knowing nod that following the acclaim trio of Southeastern, Something More Than Free and The Nashville Sound, Jason Isbell set his band to back Ritter on Fever Breaks as their next project, one that aligns Ritter's body of work with Isbell's own and attempts to turn the same critical and commercial love Isbell has (rightfully) been receiving lately on another great and deserving peer. One hopes, hearing how fruitful and immaculate this marriage of groups has been, that it serves its purpose and not only gains new listeners but casts their eyes back on the immense and worthy body of work Ritter has preceding this record. Fever Breaks is the country record to beat of 2019.
Similar Albums: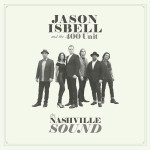 Jason Isbell and the 400 Unit – The Nashville Sound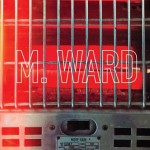 M. Ward – More Rain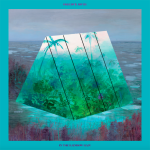 Okkervil River – In the Rainbow Rain
Langdon Hickman
Langdon Hickman is listening to progressive rock and death metal. He currently resides in Virginia with his partner and their two pets.