Kacey Musgraves : Golden Hour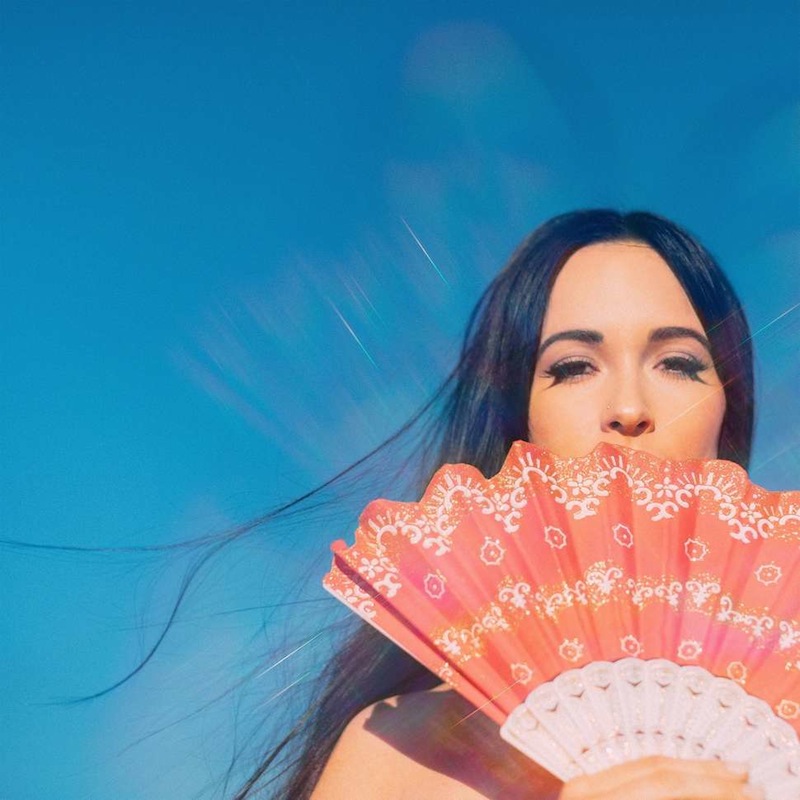 The most important track on Golden Hour is the one easiest to miss. It comes and goes in just a minute and eighteen seconds and largely serves as an interlude between the vocoder heavy "Oh What a World" and the acoustic ode to the erratic nature of Eros, "Love is a Wild Thing." "Mother" is the key to unlocking Kacey Musgraves' beautiful psyche. "Bursting with empathy, I'm feeling everything"—the track's opening line says it all. Musgraves' unique brand of self-love and inclusion have carved out a space that few artists have occupied, and her latest effort is a balm for the burnt world.
In a recent Billboard magazine cover story Musgraves outlined the roadmap she followed across the recording of Golden Hour: "I've been thinking about the Americana movement being so strong, I feel like it can be a little … not sedentary, but one-dimensional? Though I love Americana and roots music, it feels like there's a contest sometimes with how country or how traditionalist you can prove yourself to be." Despite Musgraves' best efforts to remain insular—"you can take me out of the country but you can't take the country out of me"—anyone who was familiar with her work knew she was too talented to be boxed in. Finding the balance between the artist who was never Pageant Material and the one who can craft a country disco instant classic like "High Horse" didn't seem to faze Musgraves.
Starting out of the gate with the molasses-folk "Slow Burn," the Golden, Texas native makes her intentions crystal clear. "I'm alright with a slow burn / Taking my time, let the world turn." For those fearing an album that resembled the shift between Taylor Swift's Red and 1989, tensions were eased right there. What other pop artist would jumpstart her "crossover" record with an acoustic jaunt that not only takes its sweet time but is an ode to doing so? The unique pacing of Golden Hour speaks to its genius as a whole. The distance between the dance floor and the front porch were measured expertly and tracked back and forth with enough grace to enjoy both.
Musgraves' sophomore effort, 2015's Pageant Material, featured a kiss off to the good old boys and found solace in whip-smart country idioms about biscuits. The experience of loving the album was magnified because it felt like it was coming from a place right down the street. Musgraves' down-to-earth persona elevated her small-town stories to something like yearbook autographs. Permanent yet faded, and only meant for you.
The kind of tangible connection Musgraves' music had with her fans was a rare thing. Golden Hour shifts her focus outward. Track five on Pageant Material is called "This Town" and is a burn aimed at a local rival. Track four on Golden Hour is called "Oh What a World" and stands in the grace of the universe's endless mystery. The contrast is stark but Musgraves, as with all thing she does, makes it work. The pre-chorus statement of clear eyed wonder, "these are real things," grounds the cosmic gazing into something universal. The track captures the fleeting moments of sharp self-awareness that come around far too infrequently.
Golden Hour is also the type of record that can and will launch a thousand thinkpieces. Musgraves has been an outspoken critic of President Trump and her views skew to the extreme left in contrast to the country music world she emerged from. That being said the album rarely dips its toes into overt politics, and if it does it is merely an extension of the personal. The empathy that she spreads is, again, inclusive and diverse. "Wonder Woman" deconstructs gender roles forced onto women by the narrow representation of them in our media. She explains that she isn't a superhero and doesn't expert her lover to be superman. It's another small example of self-love spreading far and wide.
Another dramatic shift between Pageant Material and Golden Hour is the focus on Eros, that being romantic love, as opposed to Storge or Philos, that being familial love or love defined by loyalty. While her past work had its fair share of amusing love songs, Golden Hour embraces the full spectrum of affection. "Happy & Sad" is Musgraves at her most devastating. "And I'm the kind of person who starts getting kinda nervous When I'm having the time of my life," she laments while dancing with tears in her eyes.
Elsewhere, "Butterflies" captures the screwball wonder of new love: "And out of the blue I fell for you." Taken alongside "Happy & Sad," it brings Musgraves' perspective into crystal clear view. Like her approach to all things, Musgraves finds poetry in the ghosts between action. It's the way you say "I don't know" when looking out a window, or how you don't even notice that the rain stopped that attracts Musgraves' eye when navigating life.
Golden Hour ends with a piano ballad so tender that it risks escaping through your tear ducts. "Rainbow" finds Musgraves inhabiting her role as the bucolic sage of pop music. "It ain't rainin' anymore," she encourages us to look up at the sky. You see a rainbow; she tells you it's always been there. Like all of the best gestures of empathy, Golden Hour ends with the comfort of an eternal maxim: It'll all be alright.
Similar Albums: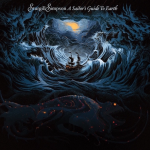 Sturgill Simpson – A Sailor's Guide to Earth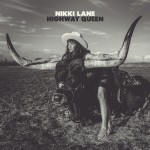 Nikki Lane – Highway Queen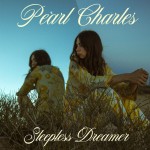 Pearl Charles – Sleepless Dreamer