Lingua Ignota's Kristin Hayter releases statement accusing Daughters' Alexis Marshall of sexual abuse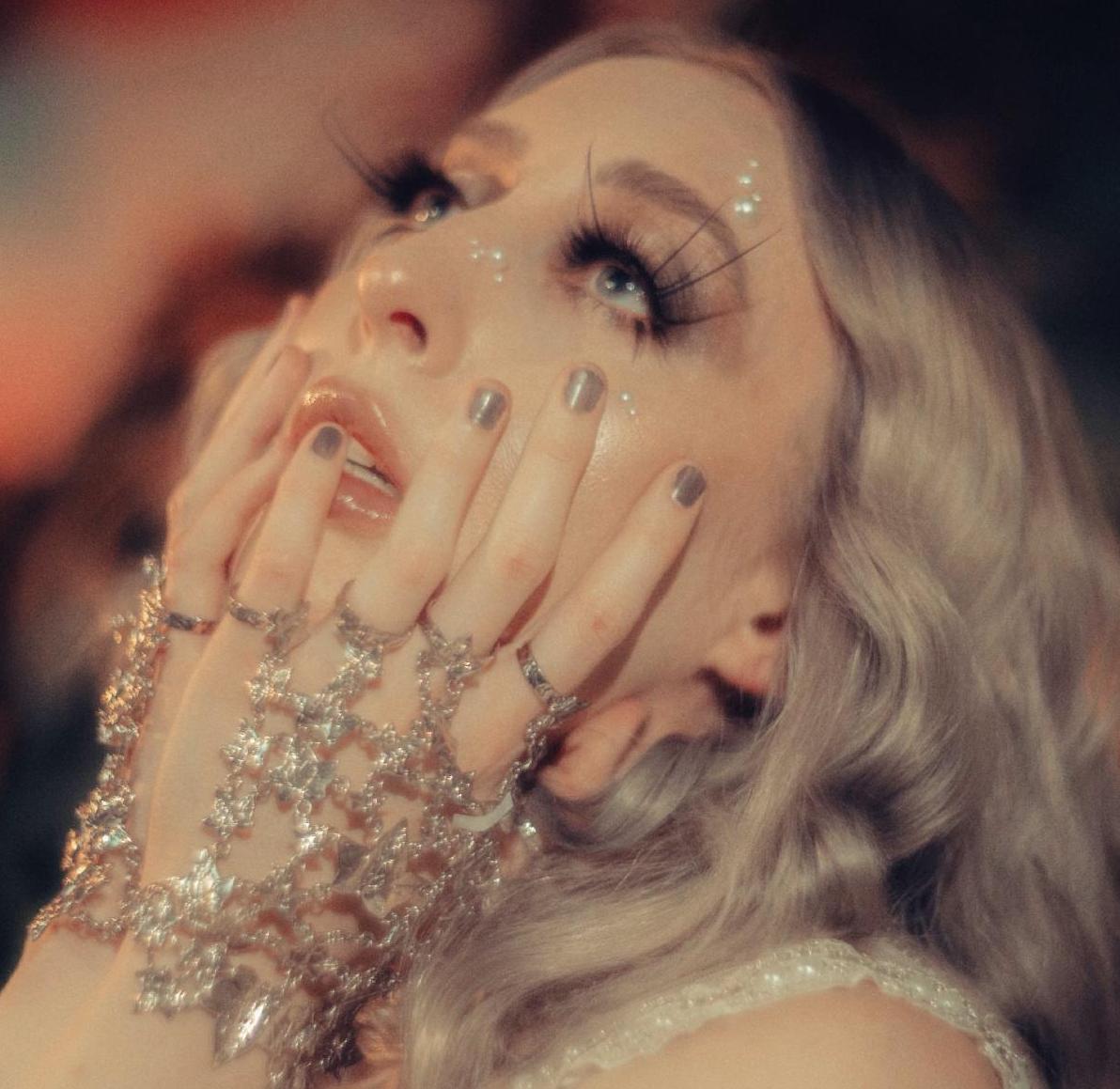 Earlier this year, Lingua Ignota released the powerful new album SINNER GET READY, a tense, visceral and frequently beautiful album. When asked about her relationship with Alexis Marshall, vocalist for Daughters, on Twitter, Lingua Ignota aka Kristin Hayter said, "Alexis is an abuser … I wrote the record about it. I'm not in a place mentally where I'm able to fully take this on but his reputation isn't exactly a secret in the music industry. Time will reveal … I am not well and am totally traumatized, and am doing a lot of work to heal. When I do speak about my experience I will come from a place of clarity and strength, and not the sidelines of Twitter, but I'm also tired of staying quiet when he's brought up all the time."
Today, Hayter released a longer statement after speaking about her experience with The Needle Drop.
"I have included here a short statement summarizing the abuse I endured followed by a longer statement meticulously outlining my experience to the best of my ability," Hayter says in the long and detailed statement, in which she discusses being subject to physical, sexual and emotional abuse. "I was in an abusive relationship with Alexis Marshall from July 2019 through June 2021. I endured mental and emotional abuse and sexual abuse resulting in bodily harm."
In a longer statement included in the document, she adds, "For the past several months I have been grappling with how to constructively handle this situation. I have dealt with confusion and self-doubt, fear of retaliation, and a brain reconfigured by the trauma I have endured. I have grappled with my own responsibility as an imperfect human and as an artist who stands for something, and I felt I was betraying myself and others by staying silent."
The full statement—which includes a content warning for rape, sexual assault, suicide, self-harm, eating disorders, emotional abuse—can be read here.
Stereogum pointed out that Daughters posted a message on their Patreon about "pressing pause" on activity in the band for the immediate future, though it's not clear whether it's related.
Update: Alexis Marshall has released a statement in response to the allegations: "I absolutely did not engage in any form of abusive behavior towards Kristin. Kristin is a person that I loved and cared deeply for, however, our relationship was unhealthy for both of us. I can assure anyone reading this that I absolutely did not abuse her, mentally or physically. I am investigating legal options."
If you or anyone you know has experienced sexual assault, we encourage you to reach out to RAINN via their website or at 800-656-HOPE (4673).