Local Natives : Violet Street
There's a seemingly crystal clear moment before the shoe drops in a relationship. With each perfect day, discovering more and more about your possible soulmate, the possibility of an end looms more and more. It's a terrifying feeling—you seemed so compatible, life is golden, but suddenly there's a sense of urgency, almost like waking up from a nightmare. On Local Natives' fourth album, Violet Street, this is just one of the many anxiety-inducing thoughts the band tackles. "When Am I Gonna Lose You," arguably the album's best track, faces this fear head on. Regarding the track, vocalist and guitarist Taylor Rice explained in an interview with The Line of Best Fit, "I got married last year. I found myself in an incredible relationship that was great on so many levels, but I always felt like it was going to go away, fall apart, and crumble. This song is me diving into murky emotions of anxiety and doubt in the middle of love and joy."
The band's efforts in going through this emotional space on Violet Street are dipped in good intentions but ultimately don't quite achieve the peaks Local Natives soared to on their previous Sunlit Youth. "Megaton Mile" sounds like it should be on a path to a harder rocking sound, but indecisiveness gets in the way, and they never quite arrive there. "Cafe Amarillo" is pretty, yes, but given their discography, the band is capable of more than this ultimately offers.
There are still triumphant moments throughout Violet Street. "Garden of Elysian" is a twinkling ballad of what could have been, a moment to reflect on what energy can produce, for better or worse. "Someday Now" is a heartfelt reflection on the perpetual passing of time, and making a conscious effort to follow through on our promises. The musicianship is taken up a notch on this album, the band members almost bringing a classical influence. String quartet moments are plentiful, met with stunning vocal harmonies, especially on closing track "Tap Dancer."
In going back over the albums Local Natives have created over the course of their career, Violet Street does seem to continue the band's unspoken rule of creating strictly for themselves—none of their tracks have ever sounded forced, or made just to satisfy record contract. Each record has felt fresh, and rejuvenates the listener. Violet Street is ultimately just another set of songs made by Local Natives. It's not a revelation, but it's enough.
Similar Albums: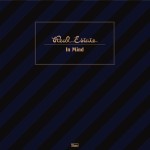 Real Estate – In Mind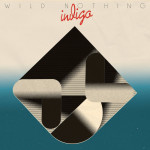 Wild Nothing – Indigo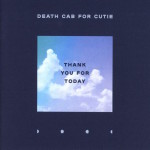 Death Cab for Cutie – Thank You For Today