Lomelda shares new track "It's Infinite" from upcoming album Hannah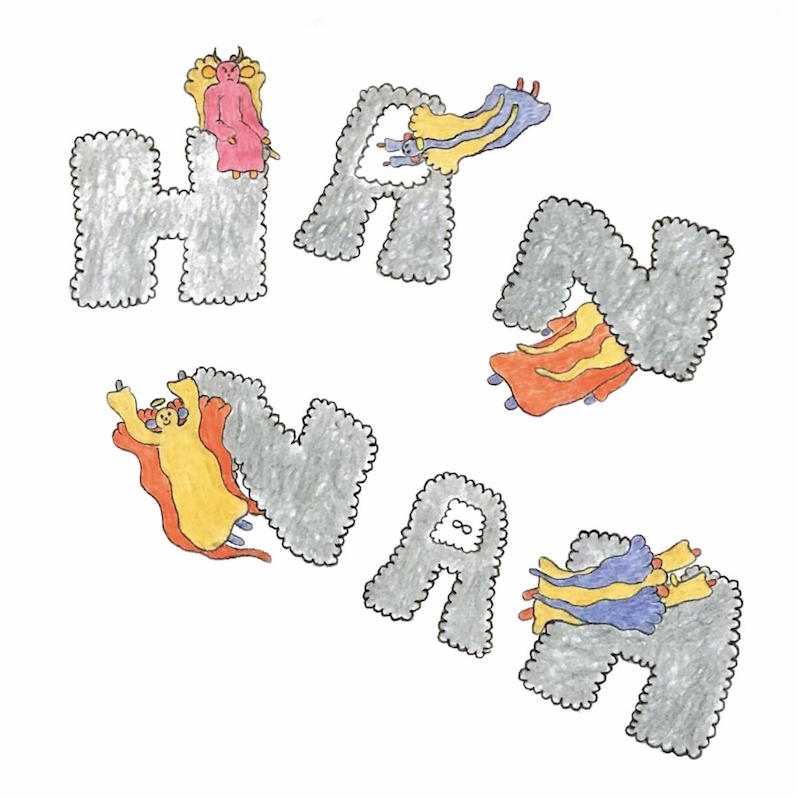 On September 4, Lomelda—the project of singer/songwriter Hannah Reed—will release new album Hannah via Double Double Whammy. It's Reed's fifth album, and she previously released the first single "Wonder." Today, she's shared another new track from the album, titled "It's Infinite." It's a gentle, pastoral folk ballad that's both soothing and beautiful, and features a video clip with a fixed shot of some natural imagery and animated angels that fly around (similar to the ones on the album cover—see above). Check it out below.
Hannah follows last year's M for Empathy, which was one of our early favorites of 2019.
Lomelda Hannah tracklist:
1. Kisses
2. Hannah Sun
3. Sing for Stranger
4. Wonder
5. Polyurethane
6. Reach
7. It's Lomelda
8. Stranger Sat By Me
9. It's Infinite
10. Hannah Happiest
11. Both Mode
12. Big Shot
13. Tommy Dread
14. Hannah Please