Love and Rockets reissues, box set announced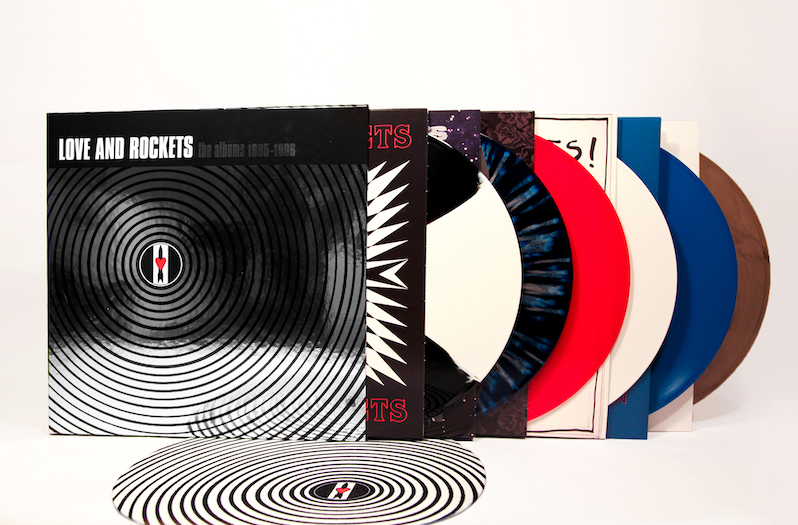 Beggars Arkive has announced its plans to reissue the complete catalog of Love and Rockets, the hitmaking goth/neo-psych group that formed after the breakup of Bauhaus. On December 9, it kicks off the campaign with a webstore-only box set of the band's first six studio albums, all on colored vinyl, complete with a slipmat. It includes Seventh Dream Of Teenage Heaven on dark cyan, Express on red, Earth, Sun, Moon on white, Love And Rockets on black and white quad, Hot Trip To Heaven on blue vinyl w/black marble and grey splatter, and Sweet F.A. on marble vinyl. It's limited to 1,000 copies.
Then, beginning in 2023, a campaign of individual album reissues launches, starting with Seventh Dream of Teenage Heaven and Express on January 13, Earth, Sun, Moon and Love and Rockets on April 28, and on June 9, Hot Trip to Heaven and Sweet F.A. will be released. Plus some more Love and Rockets releases will be announced in early 2023.