Marvin Gaye : What's Going On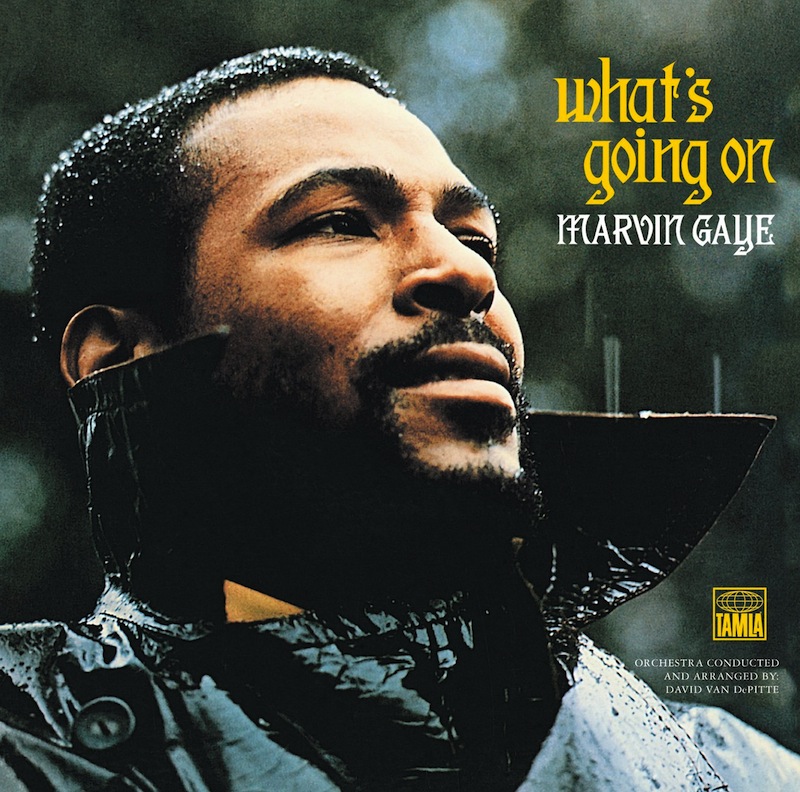 Marvin Gaye spent the duration of the sixties as one of the brightest young performers on the roster of the Motown hit-making machine. The first decade of his career was built on chart-topping romantic and R&B pop singles such as "I've Heard It Through The Grapevine" (the personification of the Motown sound), "Ain't That Peculiar," "How Sweet It Is (To Be Loved By You)," I'll Be Doggone" as well as a string of lovers ballad duets with Tammi Terrell, most of which were penned by the songwriting team of Nickolas Ashford and Valerie Simpson. But with the dream of the '60s over followed abruptly by Tammi Terrell's life being tragically cut short by a brain tumor in early 1970, Marvin Gaye had begun to look in another direction for an alternative means as to express himself as an artist.
The time period between the years of 1969 and 1970 proved to be a strenuous period for Gaye. Not only was his marriage to Motown head Berry Gordy's sister Anna beginning to deteriorate, but he viewed the material that he was recording for Motown to be insignificant in the midst of the social turmoil that was gripping America at the time. He had a yearning to create an album that spoke out on behalf of the people who were caught up in the struggle, yet he felt increasingly ensnared by his label and restricted to express what was truly in him.
It wasn't long until late 1970 when Obie Benson of the Four Tops had offered him the song "What's Going On," penned by him and lyricist Al Cleveland after the Four Tops decided not to do it and an attempt to sell it to Joan Baez had went south. Gaye took it into the studio to record it and had gathered a large group of percussionists and his buddies from the Detroit Lions to give the essence of a party atmosphere. The end result was a song laden with kindred saxophones and moving lyrics that tackled the issues of war, racism, spirituality, ghetto life, and family hardships. Berry Gordy absolutely hated it and saw it as having no commercial potential, which was probably due to the fact that he didn't think it could reign in enough money for him to take from Gaye, as he had and has been doing to all of Motown's recording artists ever since the label's inception. Gaye had given Gordy an ultimatum, telling him that failure to release it as a single would result in him walking. Gordy eventually caved in and "What's Going On" was released as a single in January of 1971 and had sold 100,000 copies in its first day, giving Gaye the green-light to proceed with the rest of the album as he saw fit. It took him only 10 days to wrap it up in the studio in March of that year.
Released in May of '71, What's Going On was hailed, and still is, as one of the most important and socially conscious albums of its generation. Along with the title track, What's Going On had two other chart-topping singles in the form of "Mercy Mercy Me (The Ecology)", with it's subtle crescendo and mellow Latin congas, and "Inner City Blues (Make Me Wanna Holler)," which exemplifies how ghetto youth were being shipped off to Vietnam to fight, die and be shell-shocked only to come home to the urban hardships that seemed to get worse after they had thrown down their lives, bodies, and souls on the line for war — a war for which nobody could attain a grasp on why it was being fought in the first place. "Flyin High (In the Friendly Sky)" vividly described the perils of drug addiction and the toll it took on the ones who had been pointed in the direction of substance abuse as a form of escapism in an order to cope with the hardships of urban decay.
Gaye got in touch with his spiritual side with "God Is Love" and the sentimental croons for a better way of life for all on "Wholy Holy" and "Save the Children." He splashed on some emotional funk that inspired people to take a look around themselves with how they cope with family and friends on "What's Happening Brother" and the seven-minute long righteous groove of "Right On."
Gaye would go on throughout the rest of the '70s and into the early '80s with a queue of successful albums and singles, until his life was suddenly ended by a gunshot wound from his own father in 1984. Still, none of his subsequent albums would have the impact of What's Going On.
A great deal of albums were made by a long line of artists in this era that dealt with issues such as the need for social change. They ranged from being militant to subdued, but What's Going On had blossomed a new format for speaking out, because it wasn't about pointing fingers, talking shit on "the man" or laying the blame on someone's doorstep. It taught the listeners what they as people could do to make society better and to help one another and love each other. The message of this album is still as relevant today as it was when it was released.
Similar Albums/Albums Influenced: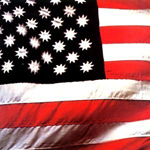 Sly and The Family Stone – There's a Riot Goin' On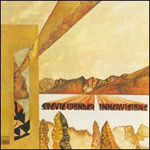 Stevie Wonder – Innervisions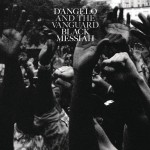 D'Angelo and the Vanguard – Black Messiah