Merge Records: 20 Essential Albums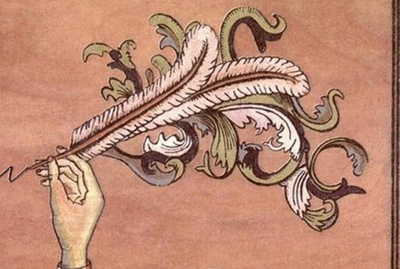 Just last year, we tipped our hat to a legendary indie label on their landmark 20th year, that label being Seattle's Sub Pop Records. Yet just one year later, a few more now-famous labels popped up on the Atlantic Coast. Up in New York, Matador Records opened its doors. Across the pond, Warp set up shop. And down south, in Chapel Hill, N.C., Merge Records was established, beginning a tenure that would make a huge impact on the face of music.
When Merge first opened up, it primarily was a vehicle for seven-inch singles, its first actual CD release being Superchunk's singles collection, Tossing Seeds. But over time would come albums from the likes of Polvo, The Magnetic Fields, Guv'ner, Portastatic, Butterglory, East River Pipe and Lambchop among others. Yet when Merge released Neutral Milk Hotel's In the Aeroplane Over the Sea in 1998, everything changed. From that point on, the label seemed to unleash one groundbreaking album after another, from the likes of Spoon, The Arcade Fire, The Clientele, M. Ward and Caribou. In a manner of speaking, Merge Records changed indie rock, and for the better.
In our tradition of honoring labels on their 20th birthday, we compiled a list of our 20 favorite Merge releases (no artists repeated). Enjoy!
Polvo – Today's Active Lifestyles (1993)
Among the early '90s brand of Slint and Sonic Youth-inspired post-hardcore acts (of which there were a good many), Polvo is often one of the most overrated, though that particular subgenre of bands tends to fly under most folks' radar as it is. That said, Polvo rocked hard, having an accessibly rough sound similar to fellow North Carolinans Archers of Loaf. Yet on Today's Active Lifestyles, they had a Shudder to Think-like weirdness and a Shellac-style abrasiveness. Though they've often been, somewhat misguidedly, referred to as math-rock, Polvo pretty much just rocks, and that's what makes this album so great.
Portastatic – I Hope Your Heart Is Not Brittle (1994)
Though Mac McCaughan's primary musical outlet in the '90s was Superchunk, his solo project, Portastatic, has endured just as long, even outlasting it in a manner of speaking, as Superchunk has been far less active during this decade. His first full-length album with Portastatic, I Hope Your Heart Is Not Brittle, has all the power of a Superchunk album, but with more subtlety, and played at about half the pace. "Polaroid" is a perfect example, chugging at a slow, yet steady pace, nowhere near the explosive surges of "Hyper Enough" or "Slack Motherfucker." Of course, even in a lo-fi, experimental format, Mac still rocked pretty hard on tracks like "Why Have You Come Back?", albeit in his own quirky way.
Neutral Milk Hotel – In the Aeroplane Over the Sea (1998)
Aeroplane, along with only perhaps Loveless, is the ultimate example of a near perfect album followed by years of deafening silence. They say always go out on top, but Jeff Mangum nearly took that advice way too seriously. Here we are, almost eleven years later, and the void left by NMH has only strengthened the mythology surrounding this incredible album. Jeff Mangum may not have been as prolific as Stephin Merritt, but Merge has to be proud to have Aeroplane in its storied history. The album made a huge impact upon its release, and has continued to be one of the most celebrated albums not only for the label, but for all of independent music. A multi-instrument, lo-fi, eclectic album based on Anne Frank isn't entirely likely, and the result was almost too good to be true.
East River Pipe – The Gasoline Age (1999)
One of five records featured here from 1999 (good year for the label!), East River Pipe's The Gasoline Age now seems like more of an essential than ever. Its themes of cars and driving feel like the appropriate soundtrack to the auto industry's uncertain future, especially considering how slow and somber many of these tracks are. F.M. Cornog is a lo-fi whiz, playing neatly crafted pop songs over drum machine beats, his nasal baritone providing an everyman kind of narration. And only a man such as he could write a song called "Shiny, Shiny Pimpmobile" and make it serious business.
The Ladybug Transistor – The Albemarle Sound (1999)
At the tail end of the '90s, Merge Records cozied up with certain members and peripheral partners of the Elephant 6 Collective. Neutral Milk Hotel is the big one, of course, but there were other notable retro-pop acts that, while not nearly as popular, still put out some fab material. The Ladybug Transistor's The Albemarle Sound is a baroque pop wonder, chock full of horns and pianos, more Left Banke than Syd Barrett or White Album Beatles. And the band even, at times, sounded reminiscent of a young Bee Gees, which was made even more explicit when they covered "Massachusetts," featured as a b-side to this album's "Today Knows" single.
Magnetic Fields – 69 Love Songs (1999)
Stephin Merritt has always had a flair for the dramatic, but until 69 Love Songs, no one quite knew just how much flair. I was honestly torn over which Magnetic Fields album deserved to be recognized in this Merge tribute, as I'm also a big fan of The Charm of the Highway Strip, but 69 Love Songs is such a sprawling, yet concise commentary on love songs in general, while also containing some of the finest songwriting in Merritt's career. One can't help but become immediately entranced from the first track, "Absolutely Cuckoo," and the courtship only continues over 172 minutes. Win Butler, of the Arcade Fire, signed to Merge as he was significantly swayed by the fact that they were the label of both Neutral Milk Hotel and Magnetic Fields.
Superchunk – Come Pick Me Up (1999)
Choosing just one Superchunk album to represent the best in Merge Records history may seem perverse, particularly since there would be no Merge without Superchunk. Nonetheless, the rest of the label's roster deserves a fair shake, and for that matter, one Superchunk album immediately sprung to mind – Come Pick Me Up. While one could easily argue that Foolish, Indoor Living and Here's Where the Strings Come In are the definitive Superchunk releases, this one, in particular, stands out. Jim O'Rourke's production gives the band's hyperactive punk-pop an orchestrated elegance, while tracks like "Hello Hawk," "Pulled Muscle" and "1,000 Pounds" rank among the band's catchiest. Maybe it's not the most characteristic of the band's albums, but it's most certainly the best.
And You Will Know Us by the Trail of Dead – Madonna (1999)
Though And You Will Know Us by the Trail of Dead has spent the better part of the decade on Interscope, and subsequently talking trash on the major label, the Austin band did, for one album, spend a brief amount of time on Merge. It just so happens that, during that time, the band ended up releasing a ripper of an album. Not quite as epic as their legendary Source Tags & Codes, Madonna was a bit more raw and fierce in its approach, as the band tore through a dozen songs at maximum volume, throwing out as many "fuck yous" as possible. They've gotten a lot more opulent since then, but man, could they tear shit up.
Lambchop – Nixon (2000)
Lambchop is one of the longest-running bands on Merge, competing with Magnetic Fields and Superchunk/ Portastatic for the honor. Lambchop is also a one-of-a-kind band, alternating between sweeping countrypolitan arrangements, Al Green-style soul (complete with Kurt Wagner's goofy falsetto) and epic indie rock ballads. I use the term `rock' loosely, because Lambchop isn't so much about turning up the fuzz as they are creating perfectly crafted pop music, no matter how idiosyncratic. With Nixon, they got everything right, from the soaring "You Masculine You" to the soulful standout "Up With People."
Pram – The Museum of Imaginary Animals (2000)
There are quite a few bands who have released albums through Merge that don't get nearly the level of recognition as a Spoon or an Arcade Fire (and quite frankly, few indie bands do). There's your Guv'ner, your Butterglory, but even farther outside the North American Indie Rock realm is Pram, a space-age pop group that has more in common with groups like Broadcast or Stereolab than their Chapel Hill labelmates. The Museum of Imaginary Animals is the band's best, dreamy and sweet, with a mixture of synthesizers, horns, accordions, marimba, guitar and angelically strange vocals. "Bewitched" is catchy in a curious way. "Mother of Pearl" is abstract and hazy, with trippy samples and jangly guitar swirling around one another in a jazzy dance. And "Narwhal" practically sounds like it's being played underwater. Far out, but really gorgeous music.
Spoon – Girls Can Tell (2001)
We're about one Britt Daniel song away from calling ourselves Spoon-Zine, so we could have very well put four Spoon albums on this list just to make it easier for ourselves, and it's not like they wouldn't have been four of the 20 best Merge Releases. Diversity being the spice of life and all, however, we decided against that. In any case, Girls Can Tell is as solid a pop album as they come. Daniel & Co. groove through 11 flawless, low-key rock tunes that have swagger and soul, and even a little bit of punk rock edge now and again. But most importantly, the songs are so perfectly written, with such restraint and precision, it's hard to find a better indie rock release this decade. Though Kill the Moonlight and Ga Ga Ga Ga Ga are certainly competitive.
Crooked Fingers – Red Devil Dawn (2003)
When Archers of Loaf called it quits, frontman Eric Bachmann took on a variety of different solo projects, first with Barry Black, and later releasing an album under his own name, but in between, his full-time project has been Crooked Fingers. Equal parts Springsteen and Waits, Crooked Fingers has a rugged, singer-songwriter sound that's beautifully arranged, yet still rough around the edges, and at times quite dark. Red Devil Dawn is Bachmann's strongest work as Crooked Fingers, driven by powerful tracks like charging opener "Big Darkness" and "You Threw A Spark," as well as the beautiful arrangement and grand build-up of "Angelina."
American Music Club – Love Songs For Patriots (2004)
If there's one thing that most Merge artists have in common, it's an idiosyncratic singer-songwriter, one with an untouchable track record. It goes for Mac McCaughan. It goes for Stephin Merritt. It goes for Eric Bachmann and it certainly goes for Mark Eitzel. Though American landed on Merge after Eitzel released a series of solo records on Matador, and the band had undergone a lengthy hiatus, Love Songs For Patriots found them not only picking up from where they left off, but with their strongest set of songs in years. At times understated and quiet, at others dramatic and powerful, with a leadoff track that serves as a call to arms, and another, "The Patriot's Heart," which mixes politics with a stripper's gyrations. There may be songwriters who can write songs as pretty and as well-crafted as Eitzel, but nobody can write them the same way he can.
Arcade Fire – Funeral (2004)
If you were to ask any random indie fan to name a Merge album, I'd bet dollars to donuts that the vast majority would holler Funeral. This, the band's debut album, was a major turning point in independent music, nearly to the point that there should be a new system of time invented, B.F. (Before Funeral) and A.F. (you get it). Win Butler and his band of zanies, who usually end up climbing all over the stage rigging, made indelible marks on the musical landscape with songs like "Neighborhood #3 (Power Out)" and its incredibly tense energy, the pained "Crown of Love" and the sinewy "Haiti," always a live crowd pleaser.
Destroyer – Your Blues (2004)
This could have easily been a mini review of Destroyer's Rubies, as it is a perfect example of Dan Bejar's complexity of songwriting. But Your Blues is my personal favorite the man who is also known as one third of the New Pornographers. Previously known as a man who made a small career of dramatic Bowie homage, with Your Blues, Destroyer took a bold step in a new direction, one that would find Bejar's following albums celebrated among fans and critics. "Notorious Lightning," "The Music Lovers" and the title track all convey the newfound theatricality of Bejar's music, even in spite of the absence of a full band. This album made me believe that Dan Bejar could do anything, a belief that would only bear out over the resulting years.
The Clientele – Strange Geometry (2005)
If there's one quality that just about all Merge artists share, it's consistency. Spoon, Superchunk, Destroyer—they get it just right with pretty much every attempt. One more entry into that camp is U.K. dream popsters The Clientele. On Strange Geometry, they hit their peak, maintaining their Velvets-inspired cool while turning out songs like the impeccable standout "E.M.P.T.Y." and the heartbreaking single "Since K Got Over Me." There's a refined classiness about their music, and an understated, but nonetheless affecting melancholy. It's not music for rocking out and getting wild, but sometimes rock music can shake you in a quiet way.
Rosebuds – Birds Make Good Neighbors (2005)
I was trying to do an interview with a major label band. We were in a now defunct Seattle club and I was attempting to corral at least one of the members before the night became mature. Unfortunately, the band was sharing a bill with the Rosebuds, the duo from North Carolina that was building up steam in indie circles. From note one, it was nearly impossible to hold the attention of a lonely prisoner, much less a music aficionado. There was no denying how good the Rosebuds were, and still are. Birds Make Good Neighbors wasn't the first album by Ivan Howard and Kelly Crisp, but it was arguably their best. They still may not be as well known as other boy girl duos such as the White Stripes, but gimmick free and absent drama, the Rosebuds' music is what takes center stage, and brilliantly so.
Camera Obscura – Let's Get Out Of This Country (2006)
In the past decade, Merge hit a pretty remarkable stride in terms of signing new talent. Camera Obscura was one such impressive find, a sort of female counterpart to Matador's Belle & Sebastian. Tracyanne Campbell's own Scot-pop outfit combines twee pop, Spector-esque girl group sounds and dreamy orchestrations to great effect, all of which come together magnificently on their second album for Merge, Let's Get Out Of This Country, a happy-go-unlucky group hug for all the sad sacks looking for a good time. On the title track, Campbell desperately seeks an escape in super-catchy fashion, while leadoff single "Lloyd I'm Ready to Be Heartbroken" pays homage to Lloyd Cole, while setting the group apart as one of the most impressive pop groups of today.
M. Ward – Post-War (2006)
Merge has many favorite sons. Like a proud parent, I'm sure they never tell people that they favor one over any other. Founder Mac MacCaughan, Win Butler, Stephin Merritt, Dan Bejar and Britt Daniel are just a few of the loved siblings, but M. Ward is like that gifted middle child who doesn't get as much attention as the others, but is seemingly more intuitive and deep. One listen to "Poison Cup" from Post-War will certainly lend credence to this argument, while the other tracks will turn theory into fact. Ward is getting more exposure these days thanks to playing second fiddle to Zooey Deschanel in She & Him, but it was with Post-War that M. Ward made a bigger name for himself, and that middle children need love too.
Caribou – Andorra (2007)
Merge Records has never been known for its electronic releases, but that doesn't mean there aren't a few of them tucked within the band's discography. Third Eye Foundation is the earliest example, but the most notable electronic artist to land on Merge is Caribou, a.k.a. Dan Snaith, formerly known as Manitoba. With the release of Andorra came a markedly more `pop' direction from Snaith, making the album an even more comfortable fit on the Chapel Hill label. "Melody Day" is his catchiest and possibly best song to date, while tracks like "Sundialing" and "Niobe" show that Snaith still can delve into sample-based psychedelia when the mood hits.