Nick Cave and the Bad Seeds' Let Love In is a nimble balance between menace and elegance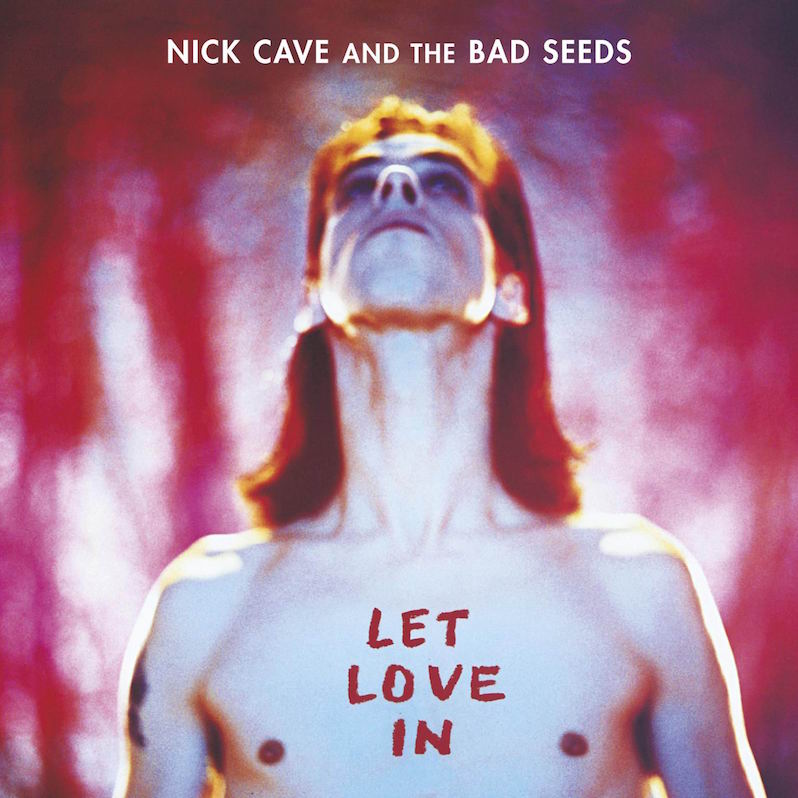 My favorite Nick Cave story of the '90s involves an argument with Billy Corgan—as most of the best music stories of the '90s do. In 1994, Nick Cave and the Bad Seeds joined the summer Lollapalooza lineup along with Smashing Pumpkins, Beastie Boys, L7, Green Day and George Clinton and Parliament, and a lightbulb clicked on for MTV's producers to hand the mic over to Corgan during a 120 Minutes special highlighting the festival. It's essentially a fiasco from the get-go; after being asked the first question, Cave complains that he's already been asked the same questions before, and by question number two, Cave is barely hiding his contempt behind his sunglasses as he corrects Corgan that they're, in fact, an Australian band and not an English one.
"To all us Americans, it looks like the same country," Corgan says in an attempt at salvaging the interview with light-hearted self-deprecation.
"Well, it's not."
Cave doesn't suffer fools gladly. Not geographically inept tourmates. Not hecklers or annoying members of his audience. Not the Red Hot Chili Peppers. It's partially because of this—and partially his habit of writing characters with a ghoulish darkside or who tend to meet a grisly fate—that Cave cuts an intimidating figure. He's tall, slender, charming, occasionally explosive, and with the ability to smuggle danger into even his most romantic ballads. If I stood face to face with him, I'd probably end up saying something stupid too.
By the late '90s, Cave's instincts for romance and melancholy mostly—at least temporarily—took over where venom, rancor and bleak narratives were once his stock in trade. Fifteen years after the paint-huffing primal scream of The Birthday Party's Junkyard, Cave and The Bad Seeds released The Boatman's Call, an almost 180-degree turn in the form of a collection of ballads, some of which have even scored nuptial first dances. That polar swing wasn't necessarily out of character for Cave, who often shifted between styles every time The Bad Seeds released a new album—from the gothic art rock of 1986's Your Funeral…My Trial to the muscular post-punk of 1988's Tender Prey, and from the dark cabaret of The Good Son in 1990 to the dusty punk blues rawness of 1992's Henry's Dream. But on 1994's Let Love In, Nick Cave & The Bad Seeds struck their nimblest balance between unhinged menace and musical elegance. It's perhaps the last great post-punk album—released during a time when its aesthetics were about to be repurposed by pop-punk and nü-metal bands and Hot Topic inventory.
Like The Boatman's Call, Let Love In is an album about love—four of its 10 songs feature some variation of the word "love" in the title, if that wasn't clear. But that's about all the similarities they share. The love on Let Love In, which just turned 25, is a fucked-up and toxic kind of love. It's dangerous and predatory, it's ugly and violent. Dig into the meat of the songs, get your hands dirty, and you'll find little in the way of genuine romance at the heart of these bastard dirges. The snarling beast of "Loverman" is barking his way toward a sex crime ("There's a devil waiting outside your door/And he's bucking and braying and pawing at the floor"). The narrator of "Thirsty Dog" is a fuck-up precursor to the masculine buffoonery of Cave's later Grinderman project. And the title question of "Do You Love Me?" is one with an intolerable weight. It seems little surprise in hindsight that he'd be divorced from his first wife two years later—the figures who populate this album aren't tender or seductive. They're monsters.
As monsters go, however, they sound glorious. The rawness of past albums such as Tender Prey and Henry's Dream is still there, but wrapped in maximalist arrangements. The explosive climax of "Loverman," the eerie oscillator whir in "Red Right Hand," the gothic chamber dirge of "Ain't Gonna Rain Anymore"—it all adds up to a remarkably sumptuous display of gothic grandeur that came about as a result of one of the band's most inspired recording sessions. "They had two rooms going; it was really wild y'know?" says violinist Warren Ellis, Let Love In being his first session with The Bad Seeds, in an NME article. "But it seemed incredibly kind of, creative and productive but I was also given this window on this kind of world that had seemed so mysterious to me as a listener."
More than any other song on Let Love In, "Red Right Hand" tends to receive outsize attention among the album's many highlights. It's been featured in a long list of films and TV shows, including Scream, Dumb and Dumber, The X-Files and Peaky Blinders (including various cover versions, as The Wire did with Tom Waits' "Way Down in the Hole"). And there's a good reason for that: It's as perfect and compelling a depiction of the devil as popular music's ever produced: "On a gathering storm comes a tall, handsome man/ In a dusty black coat with a red right hand." It's a chilling bit of psychological horror that grows more musically intense over its six minutes—and remarkably, parts of its lyrical content were actually ad-libbed. When I saw Cave perform the song in 2013 in San Diego, the stage was lit in such a way that he cast a massive and foreboding shadow across the theater wall, almost as if he personified the mysterious unseen threat that haunts the song.
It's perhaps because of "Red Right Hand" and its mysterious antagonist, or simply the kinds of grotesque narratives that Cave perfected by 1994 that prompted Rolling Stone's Jancee Dunn to ask Cave whether he'd want to spend a day with Jesus Christ or the devil. And Cave's response isn't what you'd expect.
"Jesus Christ is one of the most enigmatic and exciting characters around," he says. "It would be more than a privilege to spend a day with him.
"I wouldn't have a clue what to do with the devil."
When you've created an archetype of the devil as perfect as Cave has with just his own imagination, then meeting him in person could only be a disappointment.
---
Support our Site—Subscribe to Our Patreon: Become one of our monthly patrons and help support an independent media resource while gaining access to exclusive content, shirts, playlists, mixtapes and more.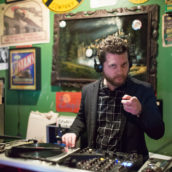 Jeff Terich
Jeff Terich is the founder and editor of Treble. He's been writing about music for 20 years and has been published at American Songwriter, Bandcamp Daily, Reverb, Spin, Stereogum, uDiscoverMusic, VinylMePlease and some others that he's forgetting right now. He's still not tired of it.