Nick Norton shares dense, distorted new drone piece "Fuzzy Loner"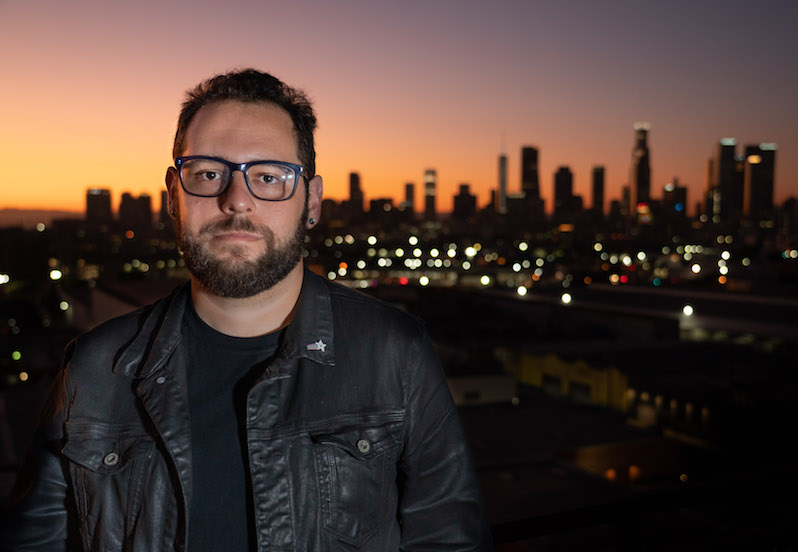 Los Angeles artist Nick Norton—who performs with The Newports and Honest Iago, as well as making ambient music under the name Calm Machine—has shared a new song titled "Fuzzy Loner," featuring Andrew Noseworthy. It's a dense, distorted piece of guitar drone that's always on the verge of an intense climax, yet meditative at the same time. It's ambient/drone music that's harsh around the edges, but with a hypnotic quality that makes it something much more than its effects.
Norton says the following about the track:
"I met Andrew Noseworthy while he was working the front desk at La Monte Young's Dream House installation in New York. I was subletting an apartment in Brooklyn for summer, just to see what it was like to live in NY and to try to meet other musicians. Andrew had tattoos and seemed friendly. We quickly found out that we had a lot of friends in common, similar taste in music, and both played telecasters.
Quite a while later I put up a video on instagram of myself playing a drone metal improvisation with a new fuzz pedal I'd got. He saw it and asked if I had a score to the piece, so I made one and sent it over. He's been playing it in his solo sets ever since, and has taken it way beyond what I'd first imagined in a way I'm totally stoked about.
The piece is super dark, but that was reflective of my state of mind when I first wrote/played it. A few of my friends have trouble with it when I play it live, saying it's too depressing, but I find it cathartic, and a way of facing my own demons and showing myself that I can come through the other side in one piece."
"Fuzzy Loner" will be available on Bandcamp on Friday. Hear it below.
Norton is also the Artistic Director of Equal Sound, which launched the Corona Relief Fund on March 12. Through the fund, musicians can apply for an initial grant of up to $500 to help cover expenses during the COVID-19 pandemic. Application guidelines and ways to donate can be found here.