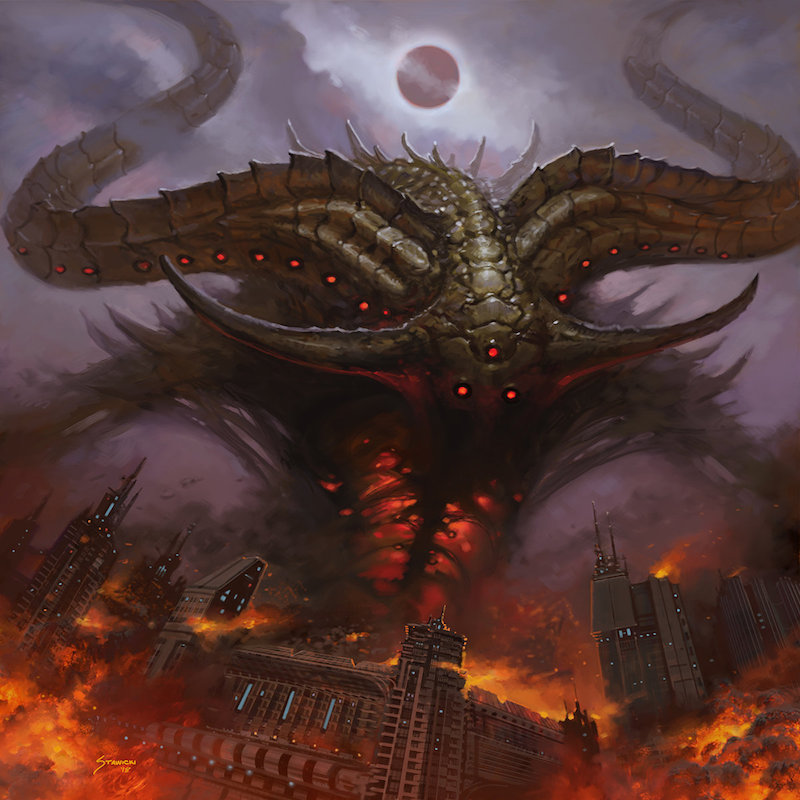 The rate that John Dwyer and whichever troupe he's assembled at any given time churn out music is truly remarkable. The names may have come and gone, of band and personnel alike, but what always remains is the love of the music and vitality that is brought to it. Not content with releasing both Orc and Memory of a Cut Off Head last year—albums that marked their first official release as Oh Sees without the 'Thee' and a 20th album milestone throwback record under original moniker OCS—Dwyer and company are back with even more music. The Orc-oriented Oh Sees appears to be the iteration of the future (though who really knows) and it's notable in both style and substance, as Smote Reverser shifts from the stripped back nature of their last album in favor of a  return to the chaotic garage punk they're better known for.
If we've learned anything, it's that it's not always easy to separate the band's context from their music itself. That could easily be said of any band, but with Oh Sees there's a consistent narrative of "what are they up to now?" that seems to permeate any mainstream discussion involving them. A damn shame too, because not seeking attention for its own sake appears central to Oh Sees' work. They feel like one of the few remaining true garage rock bands—at the least one of the remaining few successful ones—and it's that ability to revel in the music that has led to such a prolific and diverse body of work over the years.
Smote Reverser comes together in the manner of things that happen when people who know what they're doing do it on the fly. Like one of those master-builder scenes from The Lego Movie, it's a little hyperactive and cobbled together but comes together into a fully functional and coherent final product. The musical definition of organized chaos. The crunching, squealing guitar rock that their audience knows and loves and that was so notable in absence on Memory of a Cut Off Head are back in earnest, building concrete punk riffage on "Abysmal Urn" and "C" and even flirting with the seductive thunder of metal on "Overthrown." Despite this—and in many ways adding to the manic nature of the record—they remain ever willing to experiment and coerce myriad other influences into what they produce.
"Moon Bog" cruises along as elements of jazz fit into a Pink Floydian prog structure, the guitar solo that closes out the track a particularly notable nod to Gilmour and friends, while 12 minute epic "Anthemic Aggressor" grooves. Meanwhile long-time collaborator Brigid Dawson lends her voice once more, harmonizing beautifully throughout and coloring the likes of "Sentient Oona" with shades of the softness that defined Memory as she takes center stage. They frolic among fables and allegorical fantasies, the apocalyptic beast of destruction on the cover a perfect encapsulation of the mayhem of the music that, while not always destructive itself, doesn't play to the wishes of any but those making it. It's easy to call it a little bonkers, but this is Oh Sees. They just love to make music their way and Smote Reverser is no different.
Similar Albums: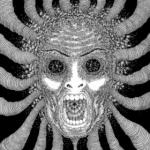 Ty Segall Band – Slaughterhouse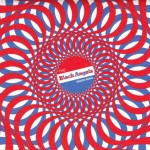 Black Angels – Death Song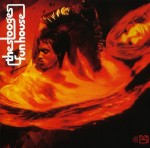 The Stooges – Funhouse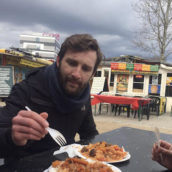 William Lewis
Hailing from Melbourne, Australia, Will has been contributing to Treble since 2018. Music and writing are the foils to his day job. Apart from Treble, he has contributed to Drowned in Sound, Glide Magazine and Indieshuffle. He also plays music and blogs when time permits.