Preoccupations share trippy video for "Antidote"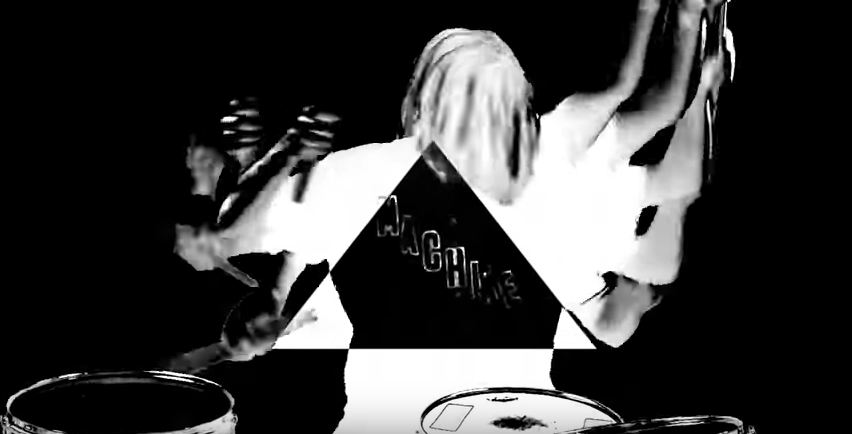 Preoccupations have shared another new song from their upcoming album New Material, which is out March 23 via Jagjaguwar. Today they've released the video for "Antidote," which was directed by Michael Wallace and Evan Pierce. The track is droning and hypnotic, with an aggressive edge, while the video has a psychedelic, black-and-white kaleidoscope feel. Watch it below and take a look at the band's upcoming tour dates.
New Material follows 2016's Preoccupations.
Preoccupations tour dates:
4/14 Toronto, ON – Horseshoe Tavern
4/18 Boston, MA – Brighton Music Hall (F)
4/19 Brooklyn, NY – Rough Trade (F)
4/20 Brooklyn, NY – Elsewhere (Zone One) (O)
4/23 Philadelphia, PA @ Underground Arts (F)
4/24 Washington, DC @ Rock & Roll Hotel (F)
4/26 Columbus, OH @ The A&R Music Bar (F)
4/27 Chicago, IL @ Empty Bottle (F)
4/29 Minneapolis, MN @ 7th Street Entry (F)
5/1 Winnipeg, MB – Pyramid Cabaret (F)
5/3 Edmonton, AB – Starlite (F)
5/4 Calgary, AB – Palomino (F)
5/5 Calgary, AB – Palomino
5/9 Vancouver, BC – The Cobalt
5/11 Seattle, WA – Barboza (M)
5/12 Portland, OR – Star Theater (M)
5/14 San Francisco, CA – Rickshaw Stop (M)
5/17 Los Angeles, CA – The Echo (M)
5/18 Los Angeles, CA – The Echo (M)
5/19 Phoenix, AZ – Valley Bar (M)
5/22 Austin, TX – Barracuda
5/23 Dallas, TX – Club Dada
5/24 St. Louis, MO – Firebird
6/5 London, UK – London Underground
6/7 Berlin, D – Musik & Frieden
6/10 Hilvarenbeek, NL – Best Kept Secret Festival
6/11 Paris, France – Maroquinerie
6/12 Ramsgate, UK – RMH
6/13 Leeds, UK – Brudenell Social Club
7/3 Amsterdam – Sugarfactory
7/4 Hamburg – Molotow
7/5 Roskilde, Denmark – Roskilde Festival
7/15 Suffolk, UK – Latitude Festival
(O) = with Odonis Odonis
(F) = with Freak Heat Waves
(M) = with Moaning