Protomartyr announces tour dates featuring Kelley Deal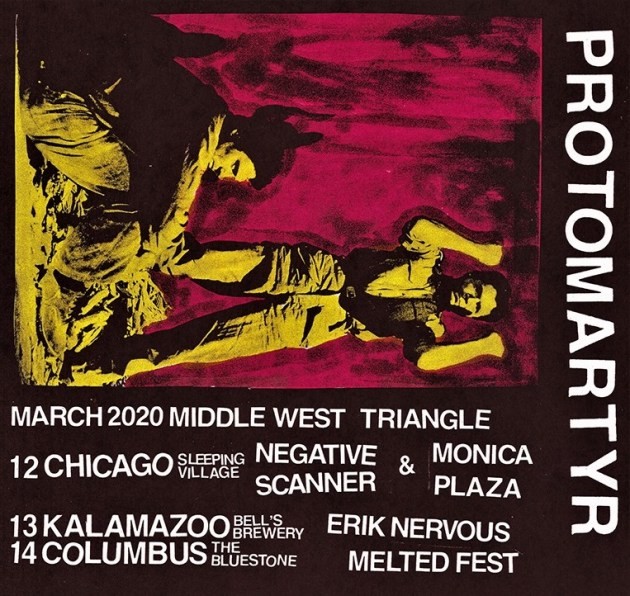 In 2018, Detroit post-punks Protomartyr released the Consolation EP, and two songs on the EP featured vocals from The Breeders' Kelley Deal. It turns out that wasn't the last time that Deal and Protomartyr would end up working together. In March, Protomartyr is playing a handful of Midwestern tour dates, and for this string of shows, Deal will actually be a member of the Protomartyr live band.
As for whether or not this becomes a long term thing, that remains to be seen. But this almost certainly means that audiences will finally get to see performances of songs like "Wheel of Fortune" as they were meant to be heard. And that's pretty cool. Check out the band's upcoming tour dates below.
Protomartyr tour dates (with Kelley Deal):
3/12 Chicago, IL – Sleeping Village (w/ Negative Scanner and Monica Plaza)
3/13 Kalamazoo, MI – Bell's Brewery (w/ Erik Nervous)
3/14 Columbus, OH – The Bluestone (Melted Festival)
Protomartyr's Under Color of Official Right is featured on our list of the Top 150 Albums of the 2010s.