R.I.P. Dusty Hill, longtime bass player for ZZ Top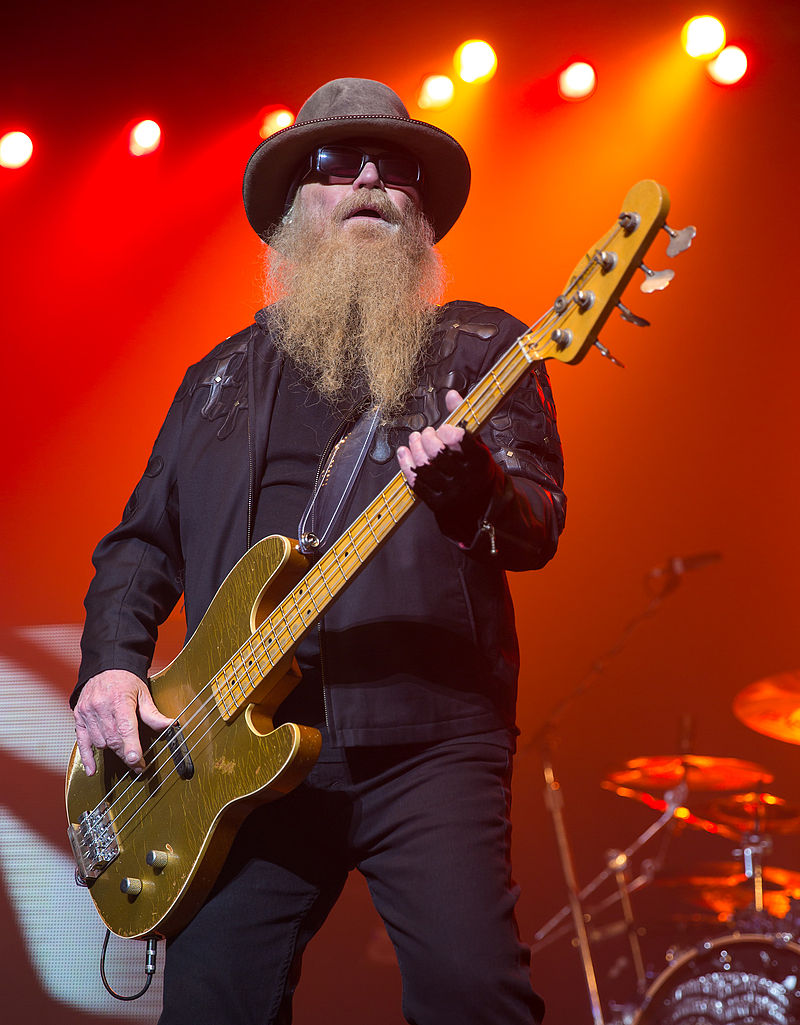 Ralph Arvesen / Creative Commons
Dusty Hill, longtime bassist for Texas rock trio ZZ Top, has died, according to a report from Rolling Stone. He was 72.
Hill's longtime bandmates Billy Gibbons and Frank Beard said in a statement that Hill died in his sleep at his home. "We, along with legions of ZZ Top fans around the world, will miss your steadfast presence, your good nature and enduring commitment to providing that monumental bottom to the 'Top,'" the statement reads. "We will forever be connected to that 'Blues Shuffle in C.'"
Hill, Gibbons and Beard have been playing together in ZZ Top since 1969. Before joining ZZ Top, Hill was a member of Dallas bands The Warlocks, The Cellar Dwellers and American Blues with his brother, Rocky Hill, as well as his future bandmate Frank Beard. Hill and Beard relocated to Houston in 1968 and met up with Billy Gibbons, and in 1971, they released their debut album, ZZ Top's First Album.
The band's first major breakthrough came in 1973 with the release of their third album, Tres Hombres, which featured their signature hit "La Grange." Over the course of their 50 years together, they'd release 15 studio albums, including their 1983 hit album Eliminator, which launched MTV-era hits such as "Gimme All Your Lovin'" and "Sharp Dressed Man." Its follow-up, 1985's Afterburner, became the band's highest charting album, reaching number four on the Billboard album chart.
In 2004, ZZ Top were inducted into the Rock 'n' Roll Hall of Fame.