Remake/Remodel: Redrawing the map to Anderson .Paak's 'Oxnard'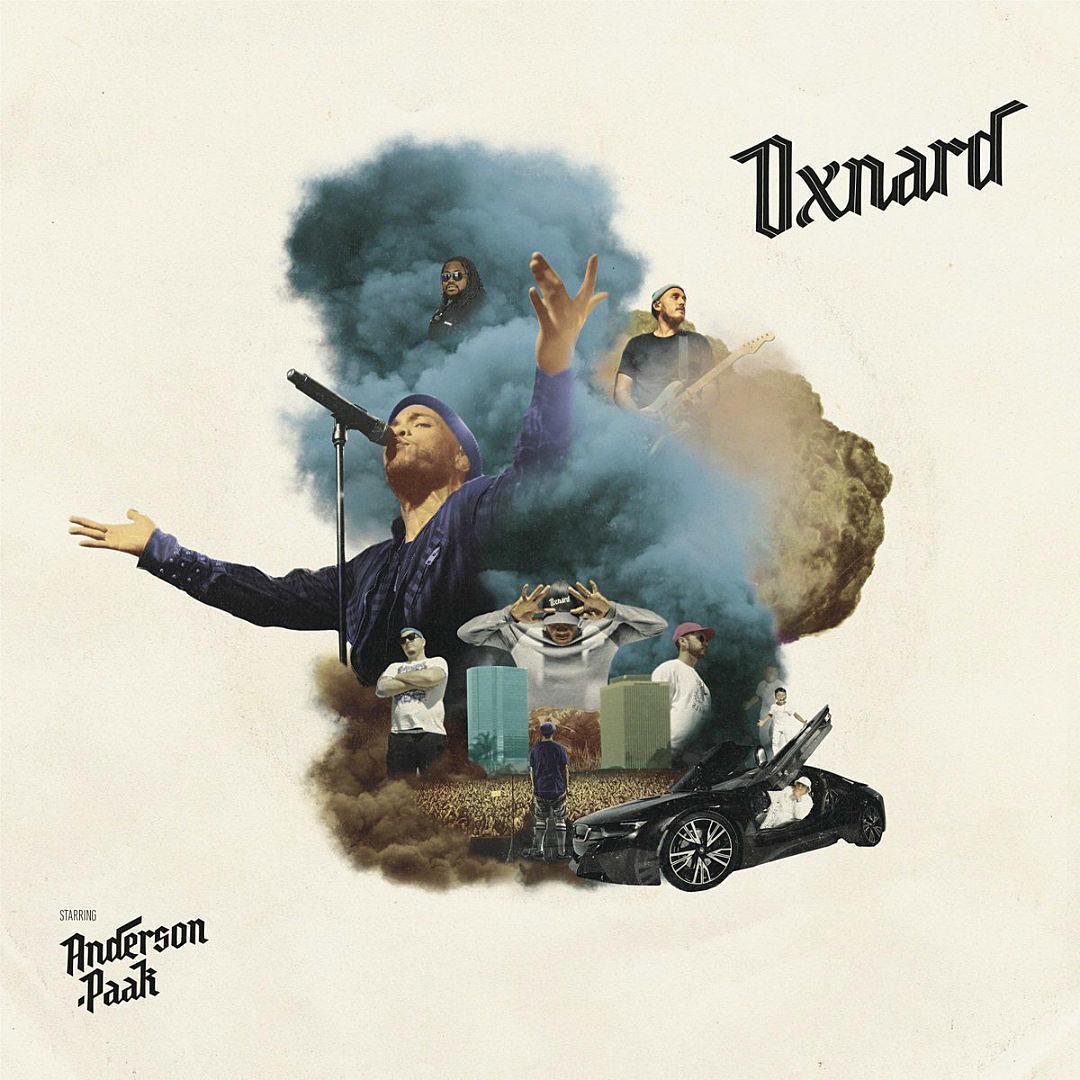 Welcome back to Remake/Remodel, the column where one of Treble's editors or contributors takes a classic—if imperfect, to our ears—album, and proposes an alternate tracklist in an effort to provide a different, albeit highly enjoyable listening experience. In this installment, we turn the scalpel on an album that was released just under two months ago: Anderson .Paak's Oxnard.
It's no exaggeration to say that Oxnard was one of the most highly anticipated albums of 2018. And in a lot of ways, it was a reinforcement of many of the talents for which the Southern California R&B artist has become so acclaimed. Paak is, as always, charming and overflowing with talent, and there's a social consciousness and a realness on display even in the album's wildest and weirdest moments. But that being said, the move to major label Aftermath brought with it a bigger-budget sound, which mostly worked but at times felt like an odd fit for .Paak. Likewise, thematically the album often seemed to lack the warmth of its stellar predecessor, 2016's Malibu (which was one of our favorite albums of that year). Not coincidentally, Dr. Dre had a major hand in the album, and as such some of this feels like a throwback to some of the early G-funk era's stunting and chest beating. And look, the '90s was such an important time for hip-hop that I'd never fault anyone for wanting to revisit that well of inspiration. But sometimes it's best to leave the worst impulses of an era in the past.
The other frustrating thing about Oxnard, however, is that it followed the release of two outstanding singles in 2018—neither of which were actually on the album. One could argue that they didn't quite fit the vibe, but a slightly out-of-place song that's amazing is always preferable to several that fit in just fine but aren't very good.
What's gone: "Headlow," because as funny as the W-BALLZ skits were on Doggystyle (despite the confusing fact that a West Coast radio station should have been K-BALLZ), a lowbrow track about head in cars seems like a step backward for Paak. "Sweet Chick" isn't quite as dumb but the macho posturing is a little off-putting. "Who R U?" because it just doesn't live up to the best of Anderson's previous singles. And "Left to Right" because it's a mostly empty-calorie pat-on-the-back with some phony Patois in the first verse. These can all go, and already the album is close to jumping a letter grade. But once we add a few more ringers, then shuffle things around, Oxnard starts to sound like the great third album it should have been.
So here's what the final product looks like…
"The Chase"
This track is precisely the reason that Oxnard should have been a slam dunk. It has the urgency and vibe of a great hip-hop opener, with a rich, funky, Blaxploitation soundtrack backing. It has all the promise of a great follow-up to Malibu, which Oxnard very much could have been, but unfortunately had some weak tracks that halted the momentum. But the opening track doesn't have to go anywhere. It's perfect where it is.
"Bubblin'" (non-album single)
In my writeup for "Bubblin'" on Treble's Top 100 Songs of 2018, I lamented that one of the biggest problems with Oxnard was that this song was missing. And it remains true. This is the best single Paak released in 2018, without question. And still, nowhere to be found. So here, I'm fixing that by putting this hyper-fun, boastful banger near the top of the tracklist. It brings a sense of urgency right after a suspenseful dramatic opener, and immediately this set goes from fun to ecstatic.
"Saviers Road"
This brief track is originally a little lower on the official Oxnard tracklist, but it makes a strong interlude between two dynamite singles. So here it's a palate cleanser, one that follows the previous song's Marriott reference with a second one—but in a much different context.
"Tints"
Opinions seem to be pretty divided on this song, and I get it. It's a song about how becoming too famous means you can't drive around your own city without being hassled. It's relatable content if you're, say, Don Henley. But it's so breezy, jazzy, funky and fun, you can hardly fault Paak for flexing. Plus the Kendrick Lamar appearance, while not among his top-tier guest verses, nonetheless puts this over the top. It's a keeper.
"Brother's Keeper"
On the note of keepers, this is by far one of the strongest tracks on the album, though it felt a bit like Oxnard took a little too long to get to this climactic standout, featuring a guest appearance from hip-hop's 2018 MVP, Pusha T. This song's heavier in sound than "Tints," and brings a bit more lyrical gravity, providing a compelling juxtaposition. Here it's a more climactic destination that arrives a bit sooner. And while sometimes the best part of an album is at the end, sometimes a good song deserves a better placement.
"6 Summers"
As a piece of political art, "6 Summers" balances a message of love and acceptance with some amusing fanfic about an illegitimate Trump daughter living in a manner that the president would absolutely hate. The hook of "This shit gon' bang for at least six summers" assumes a two-term presidency, which is grim, but nonetheless the track most definitely bangs. And regardless of what happens in 2020, the country's still going to feel pretty broken. Paak's musical healing is a soothing salve with a lot of groove. It makes a perfect end to the first side.
"Mansa Musa"
And what better way to start side two than "Back! On my Bullshit!" This track is one of the shorter ones on the album, but it hits hard and it's a lot of fun.
"Smile/Petty"
And then we take it back down with this soulful, yet still funky (like just about every track on the album) gospel groove. And then the groove goes even deeper. Not unlike "The Season/Carry Me" from 2016's Malibu, "Smile/Petty" is a psychedelic two-parter that bangs, with some late Outkast vibes.
"Anywhere"
"Trippy"
"Cheers"
This is pretty much perfect the way it is on the album. For some reason, Oxnard feels a little backloaded, with several strong tracks (with high-profile guests like Snoop and Q-Tip) all back to back toward the end. But far be it from me to stand in the way of a good thing. Particularly the brassy, unstoppable "Cheers," a strong contender for the best song of the bunch, with Tip offering the standout guest feature on the album.
"'Til It's Over" (non-album single)
The idea of Anderson .Paak as a playboy enjoying lots of anonymous groupie one-night-stands isn't necessarily a deal-breaker—though the fact that he's a family man does put a lot of this in the realm of escapism. But Andy the romantic is a lot more appealing when he pulls it off, and the early 2018 single "'Til It's Over" is too good to leave off of a full-length, even if the vibe is a little different. It's a pretty, big-hearted track about making the most of things, and following the standout "Cheers," makes for a pretty strong closer. Arguably it's more of a coda than anything, since it does have a slightly different feel than the tracks that lead up to it, but I can think of no better closer to this updated version than this outstanding pop gem.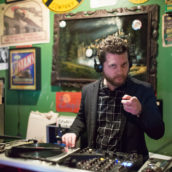 Jeff Terich
Jeff Terich is the founder and editor of Treble. He's been writing about music for 20 years and has been published at American Songwriter, Bandcamp Daily, Reverb, Spin, Stereogum, uDiscoverMusic, VinylMePlease and some others that he's forgetting right now. He's still not tired of it.