The Top 50 Albums of 2016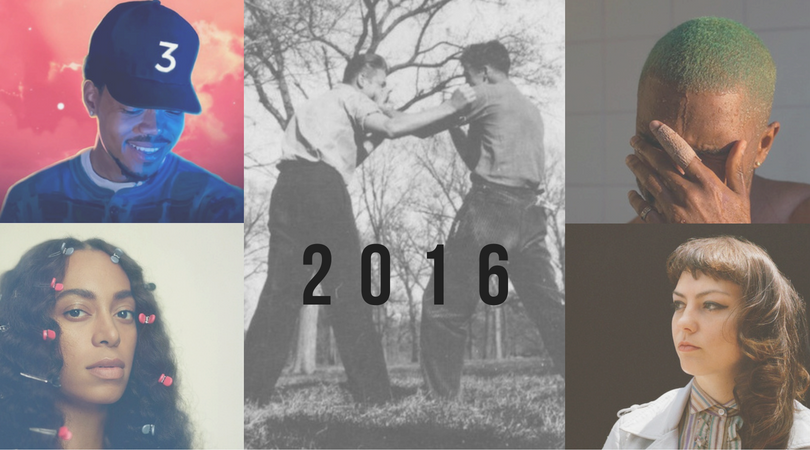 We already made our case that 2016 was a lousy year for everything but music in our Top 100 Songs of 2016 list. And there's no point in reciting the bullet points over again. So let's just go ahead and get to the part that didn't suck: The music.
We present our list of the 50 albums we enjoyed most in 2016. They're all albums that were released in 2016 or, in a couple cases, late 2015 entries that made their impact in 2016. In any case, these 50 albums are all outstanding. So let's not put it off any longer: Here are our Top 50 Albums of 2016.
---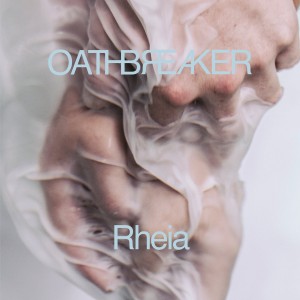 50. Oathbreaker – Rheia
(Deathwish Inc.)
Let's forget genre designations for a moment and put aside any futile attempts to classify Oathbreaker within a singular aspect of metal. With Rheia Oathbreaker seems to be at a creative crescendo, reaching a comprehensive unity in terms of instrumentation and emboldened by vocalist Caro Tanghe's explosive, passionate black metal wailing and haunting clean vocals. Rheia is above all a striking work of balance, of experimentation and at times refutation that metal can so easily classify. Like Deafheaven or Liturgy, Oathbreaker are relentlessly forward thinking in their intentions to shift the dynamics of genre toward unknown waters. Rheia is complex, thoughtful, and utterly brutal. – Brian Roesler
---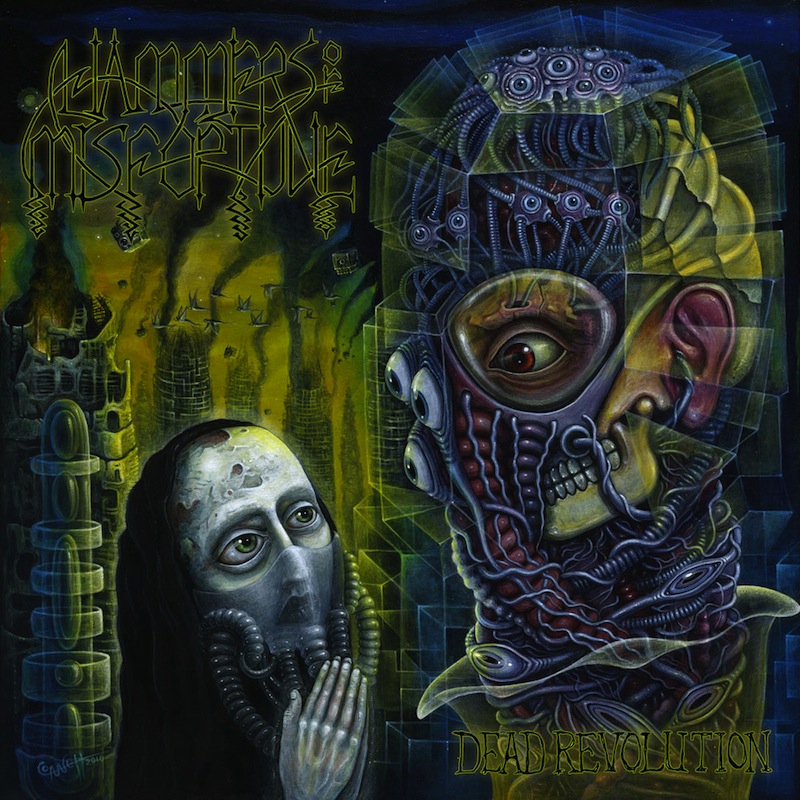 49. Hammers of Misfortune – Dead Revolution
(Metal Blade)
This one is a grower. I initially needed some time to warm to Dead Revolution in the weeks following its release, however, the riffs to songs such as "The Velvet Inquisition" and "The Precipice (Waiting for the Crash…)" clearly made the case for this monster of an LP. Part of the credit to Dead Revolution's success lies in the instrumentation; John Cobbett, Leila Abdul-Rauf, and Paul Walker are exceptional guitar players. Likewise, multiple types of percussion from Will Carrol and the piano and organ from Sigrid Sheie breathe unique light into Hammers of Misfortune's music. On top of the catchy rhythms within Dead Revolution is Joe Hutton's soaring vocals that give the entire album a feeling of progressive triumph. – Cody Davis
---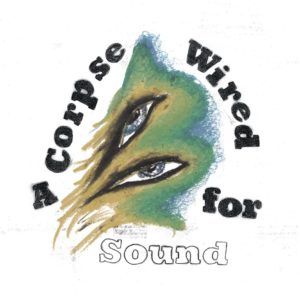 48. Merchandise – A Corpse Wired For Sound
(4AD)
Within Merchandise's discography, A Corpse Wired For Sound isn't a major departure from 2014's After the End, which traded the band's slightly lo-fi aesthetic for reverb-soaked rock that felt absolutely massive (think Echo and the Bunnymen, but with even more echo). A Corpse Wired For Sound takes that sound—and the hook-filled songwriting that accompanied it—and scuffs it up a little. Carson Cox's distinctive baritone gets a little distortion on "End of the Week," while the stadium-ready guitar solo that closes out "Crystal Cage" gives way to a chaotic swirl of synthesizers. And closer "My Dream Is Yours" takes the band's gift for catchy, moody melody (also see: "Flower of Sex," "Lonesome Sound") and proceeds to let it disintegrate, closing the album on a note of rattling cacophony. For a band whose sound has jumped from gritty to polished, it's exciting to see the pendulum swing back the other way. – Sam Prickett
---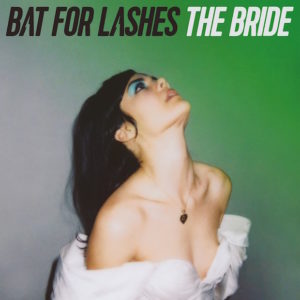 47. Bat For Lashes – The Bride
(Parlophone)
Natasha Khan's voice is just as impressive as it was on The Haunted Man. She sticks close to the shadows on her fourth album, becoming more of an ethereal torch singer with a heavy influence from Kate Bush and Sinead O'Connor. Lyrically she might not carry the same edge as, say, Lana Del Rey, but aesthetically she's in a class all her own. While there are fewer explicit surprises here than on her last album, it's a more mature effort that yields its share of highlights. Think of this as her Sensual World.- Wil Lewellyn
---
46. Pusha T – King Push: Darkest Before Dawn—The Prelude
(G.O.O.D. Music/Def Jam)
Supposedly a "prelude" to a more official 2016 release that never saw the light of day, King Push: Darkest Before Dawn is both a concise, minimalist hip-hop record and Pusha T's most definitive statement to date. Gritty, genre-defying production from some of the best active producers in hip-hop plays a supporting role to verse after carefully executed verse from Push himself, with the few features on this record serving to highlight new talent rather than increase the profile of the tracks. And where Push's previous solo work saw him dropping occasional truth bombs amid braggadocio-style trap talk, Darkest sees the performer step into more intentionally political realms, culminating in the Black Lives Matter inspired closer "Sunshine." If that follow-up release ever does drop, it's going to have some heavy lifting to do if it wants to live up to the prelude. – A.T. Bossenger
---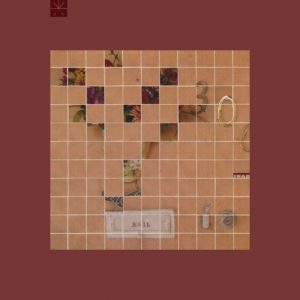 45. Touche Amore – Stage Four
(Epitaph)
Grief is a powerful theme. It creates a resonance that is often difficult to contemplate or connect with until you find a shared means to understand. Stage Four reference's Jeremy Bolm's mother's death after a bout with cancer, and the album's melodic and raw passion is an unyielding journey of discovery and acceptance. The themes of loss have run deep throughout the entirety of music this year, Bolm could capture it effortlessly in one line: "You left a hole in this Earth and you paid for it up front/ I had to fill it with dirt." Stage Four is raw, honest and meticulously crafted. – Brian Roesler
---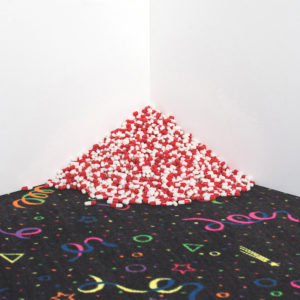 44. Pill – Convenience
(Mexican Summer)
While looking back on 2016, it almost seems as if Pill's Convenience forecasted November's political shitstorm a few months early. Unfortunately, the album's sociopolitical commentary has become increasingly relevant since the last time I shared a few words on the Brooklyn quartet's rock-solid debut. With clenched fists and a boiling temper, frontwoman Veronica Torres leads a no wave and post-punk charge against the patriarchy, sieging society's social and political injustices beset on our nation and exacerbated by our president-elect. Sonically difficult to pinpoint, Convenience's erratic tracklisting explores punk-laden dissonance on tracks like "100% Cute" while simultaneously laying more accessible, bass-founded cornerstones on tracks like "Fetish Queen" and "Medicine." As a whole, Pill successfully develops a sense of evolution from the start to finish of Convenience, signaling a call for action through steadfast resilience against corruption. – Patrick Pilch
---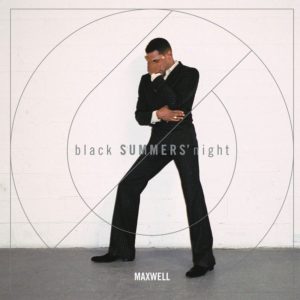 43. Maxwell – blackSUMMERS'night
(Columbia)
Maxwell Rivera is, at this stage, only slightly more prolific than one Michael Eugene Archer, but what they share in common is an ability to make the sounds of classic R&B sound not only fresh but vitally of the present. Following his 2009 album BLACKsummersnight, the beginning of a trilogy that could still be some years before Maxwell ends up completing it, blackSUMMERS'night emphasizes the middle word of the series' recurring phrase and thus the warm feelings in its deep grooves. The three components are inseparable, however; though this might be the more summery of the three planned albums, it's soul music for late nights, preferably after a few drinks. It's sumptuous and sensual, rich and beautifully arranged. It's an album of subtlety and nuance, but it's performed immaculately. If it takes another six years to yield something this wonderful, it'll be worth it. – Jeff Terich
---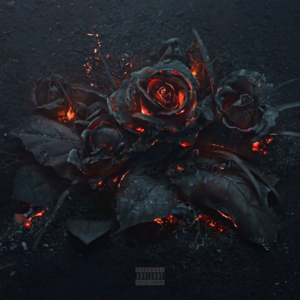 42. Future – EVOL
(Epic)
The Atlanta emcee brought his hustle in a dark yet infectious and sometimes playful manner on EVOL. His verses are fluid against the repetitious chants of the choruses to create a consistently strong listen. There is something about how Future emotes his lyrics even when the purple juice is hitting him in the vocal booth that gives these songs something genuine that pretenders just can't summon. And let's not forget Metro Boomin's production contributions, which was a crucial element to making this album the success that it is. – Wil Lewellyn
---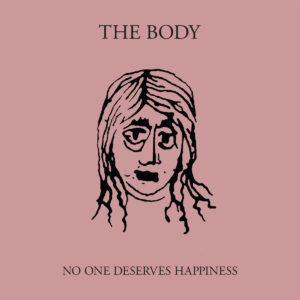 41. The Body – No One Deserves Happiness
(Thrill Jockey)
The Body decided to invert the standard order, releasing two collaborative LPs over the past twelve months that explore the hyper abrasive directions typically found on their studio albums, freeing them up to pursue the doom/sludge/industrial/electronic music hybrid they explored on their collaboration with Haxan Cloak from a few years back. This album sees them landing squarely in HEALTH and Youth Code territory, but coming from the other direction; while those groups are electronic groups who are fans of abrasive music moving closer to those evil and ugly sounds, The Body is a group learning to shape and temper the inherent violence of their noise into progressively more palatable shapes. As a result, their experiments in these ugly-yet-danceable sonics feel somewhat more perverse, subversive, and ultimately sickly. There is a future here, black and pink and ugly. – Langdon Hickman