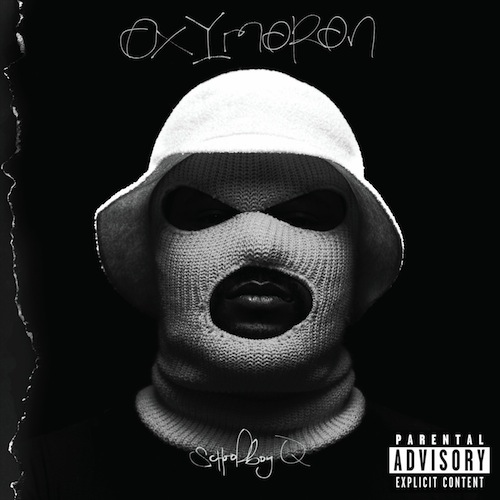 Buy at iTunes | Buy at Insound
About six months ago there was a girl living in the dormitory across from my office and for a good period of time she decorated her window with mosaics made from neon-colored post-it notes, depicting an alternating rotation of Kendrick Lamar quotes. These quotes ranged from "wifey, girlfriend and mistress" and "B***** [bright pink Post-Its made for excellent asterisks] don't kill my vibe." It seemed that as her window grew ornamented with Lamar's cryptic, albeit encouraging, depictions of Los Angeles, the adjoining dorm windows began to sprout their own colorful rotating mosaics—quotes and images from various rappers, ephemeral YouTube stars and pop culture mainstays. It was almost as if Kendrick Lamar became the catalyzing patron saint of the dorms, providing epigraphs for idealistic 19-year-olds to equivocate. Lamar's universally lauded good kid, m.A.A.d city was a narrative depicting the young rapper as a larger-than-life celestial observer, looking down over war-torn Compton, concerned but also hopeful. The pliability of this metaphor was perfect for debutante idealism and has been instrumental in his ascent to becoming a (frat) household name. While Kendrick Lamar is trotting across the world on private flights and being obliged to exchange dog-and-pony-show text messages with Macklemore, his starry-eyed charges, eager for more of Lamar's well-capitulated ethos, will possibly turn to Lamar's Black Hippy colleague Schoolboy Q, whose long-awaited Oxymoron is set to further propel the Black Hippy stable; however, the ability to appropriate Q to such jovial purposes may not be so easy.
From the first couple of bars on good kid, m.A.A.d city, it was apparent that content-wise and musically, Lamar's ability to convey messages in a linear manner made him an agreeable and likeable narrator. Conversely, the charm of Oxymoron is its ability to begin assertions but never complete them, often stranding emotions before giving a transparent picture of what Q's overall artistic goals are; for example, on "Gangsta," delivered through hyperbolic scratchy growls, Schoolboy nonchalantly runs through a laundry list of cliché depravity as if he's making sure he himself has accomplished each task — he mockingly sounds convinced that he indeed has. The resulting portrayal of pimps and drug dealers is absurd, cartoon-like but not attractive and seems to short-circuit any perceptions that Q is merely an angry and inebriated foil to Kendrick Lamar's wholesome optimism. Even guests like Tyler the Creator and gangster-rap veteran Kurupt seem to be in on the satire on "The Purge," with both rappers contributing verses too ridiculous to be read literally. It's this contradictory enigma that make Oxymoron so intriguing.
The colorful, almost pop-music synths, meshed with classic nods to classically nihilistic Los Angeles-gang imagery on "Los Awesome" are a prime example of Q's ambivalence, where images like "looking like the reaper in your driveway…live from a drive-by on a summer day" are obviously disturbing but cozily pastoral as well. Meanwhile, the visceral approach to sex and fame over haunting hums on "Hell of a Night" present Q as narrator who's ostensibly vile but perhaps also relatable and maybe even enviable.
Compared to Lamar's majestic, phoenix-like narrations, Schoolboy Q is far more bric-a-brac and disjointed in his lyrical portrayals. These two dynamics run parallel with one another on the Lamar-assisted "Collard Greens." Between what's arguably Oxymoron's best chorus, the track hears the two Black Hippy-rappers jockey for position — Lamar's speedy flow muses on his ascent to pop music ubiquity, while Schoolboy amusingly details a face-plant into debauchery where it's never clear if he's declaring his fondness for a person or a bottle of alcohol. The tandem's undeniable lyrical ability coupled with their tendency to never take themselves too seriously, create a fairly accurate microcosm as to why Black Hippy's mystique is currently so prominent.
It remains to be seen whether or not Schoolboy Q's musings will find their way into dorm-room windows. Nonetheless, the Compton rapper is part of a new charge of postmodern rappers that are aware of the archetypical and somewhat rancid narratives that their discourse has already laid out but are creatively clawing to push these narratives farther. Schoolboy Q's Oxymoron simultaneously praises and satirizes his Los Angeles rap ancestors, creating a labyrinth that's never comfortable or consistent to be in but somehow always alluring.
Similar Albums:


Kendrick Lamar – good kid, m.A.A.d. city


A$AP Rocky – LongLiveA$AP


Danny Brown – Old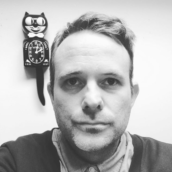 Paul Glanting
If a meteor was just hours away, Paul Glanting would recall that he has been in a Lil Wayne music video and has a 4.7 (out of 5) on Rate My Professor. He is at work on his first novel, Adjunct Megafauna.