Shadow of the Horns: Heavy Metal Halloween Costumes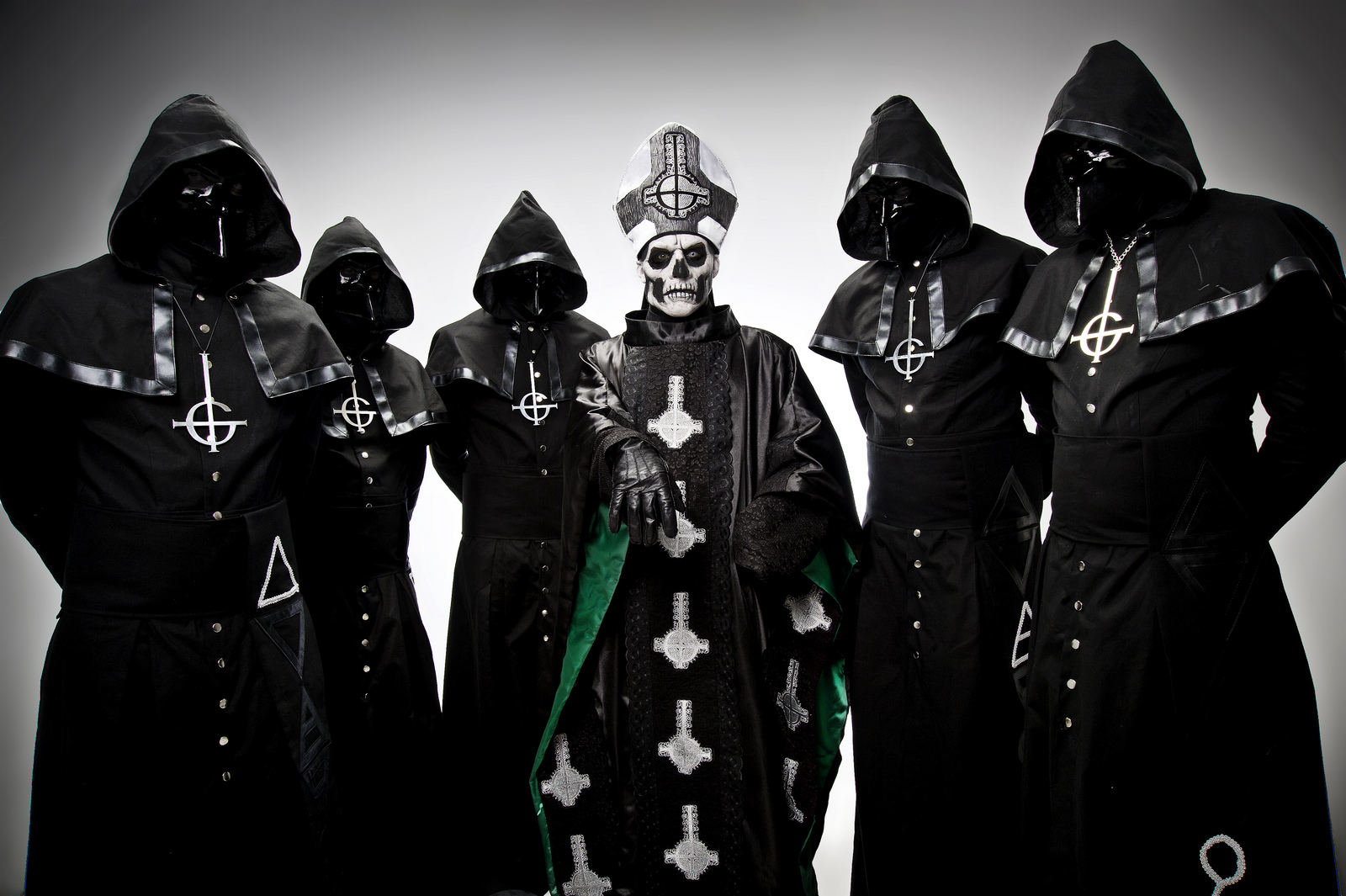 Metalheads tend to be of two minds about Halloween. For some, it's essentially like Christmas—a time to celebrate the darkness, to binge on evil records and horror movies and to revel in cartoonish ghoulishness. For others, it's a bit like Halloween is to demons on Buffy the Vampire Slayer—tacky, commercial, and the one night worth taking off. I'm not here to preach either way (full disclosure: I'm firmly pro-Halloween), but I'm here to offer some suggestions if you find yourself looking for a good costume, because it's not really Halloween without a good costume. And as metalheads, why not take inspiration from our own record collections?
Plenty of people have done the Alice Cooper costume, or the Ozzy biting-the-head-off-a-bat costume, or Kiss or GWAR or Slash (all you need is a wig and a top hat, which seems a little lazy to me). So why not come up with some new ideas for a heavy metal Halloween costume? I have a friend who makes a habit of dressing as a different "sexy" black metal vocalist each year. Maybe this year it'll be Gaahl or Abbath! That's the kind of outside-the-box thinking I appreciate, so in that spirit I've come up with five ideas for metal fans in search of a good costume this Halloween. Some require more preparation than others, so get that Singer sewing machine ready to fabulize your wretched visage.
Ghost
Ghost are the rare contemporary metal band that's famous enough these days for a non-metal fan to (possibly) recognize. If you're going solo, a good Papa Emeritus costume will require some corpse paint, black and red vestments and one of those nice and tall papal hats. For a more elaborate group costume, enlist six of your friends: four to be nameless ghouls, and two to be each party's lawyers.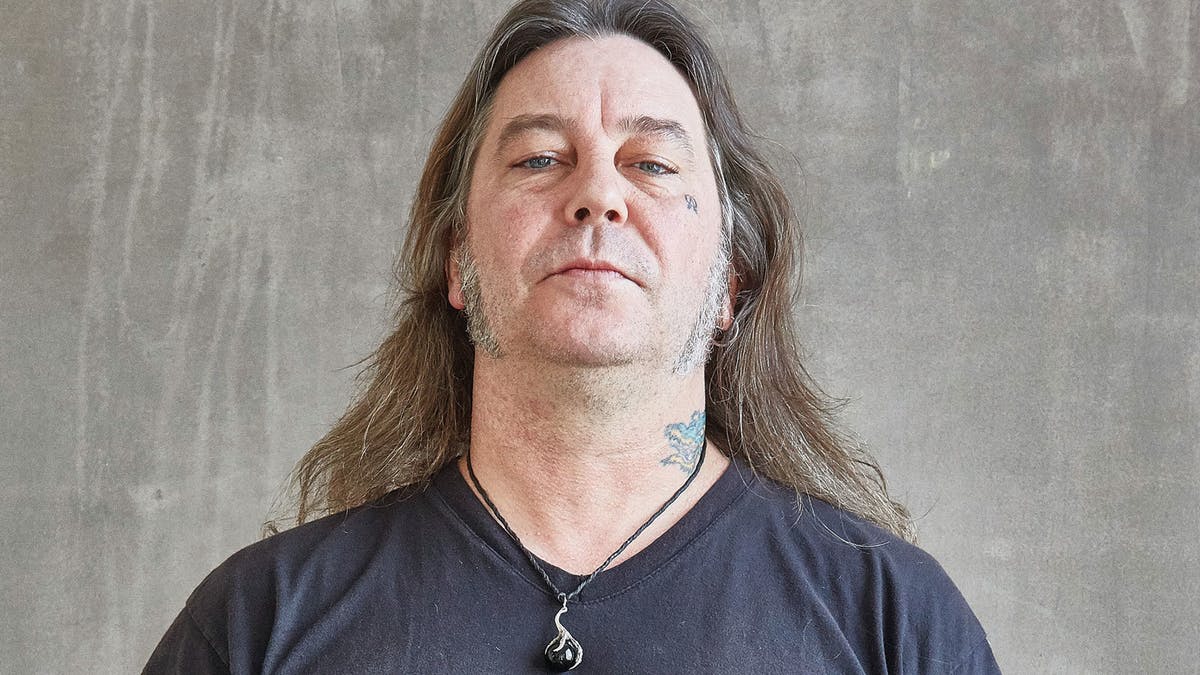 Matt Pike
This one's pretty easy, and doesn't really require obtaining much in the way of materials. Basically just grow—or attach—some sideburns and go shirtless. The tricky part is just acting like a badass all night. It's harder than it looks.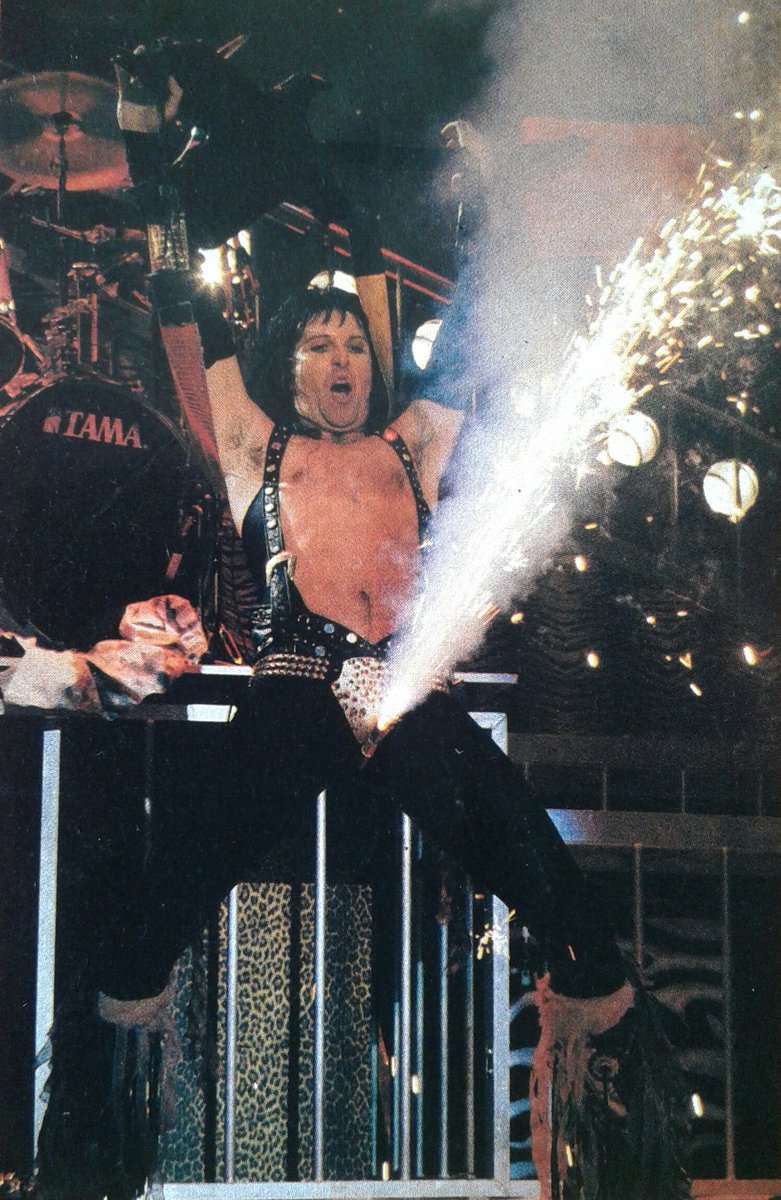 Blackie Lawless of W.A.S.P.
If you really want to impress people, go for this classic heavy metal look. Get yourself a black spandex bodysuit, open up the torso to show off your furry, masculine chest, then affix a tiger-striped codpiece with a sawblade through the middle (semi-sawblade, I should note—you don't want that pointed in the wrong direction!). Even if nobody recognizes who you're supposed to be (millennials, amirite?), they'll be impressed by the risk of personal harm. Alternately, go for the metal codpiece that shoots sparks. Just don't wear it indoors…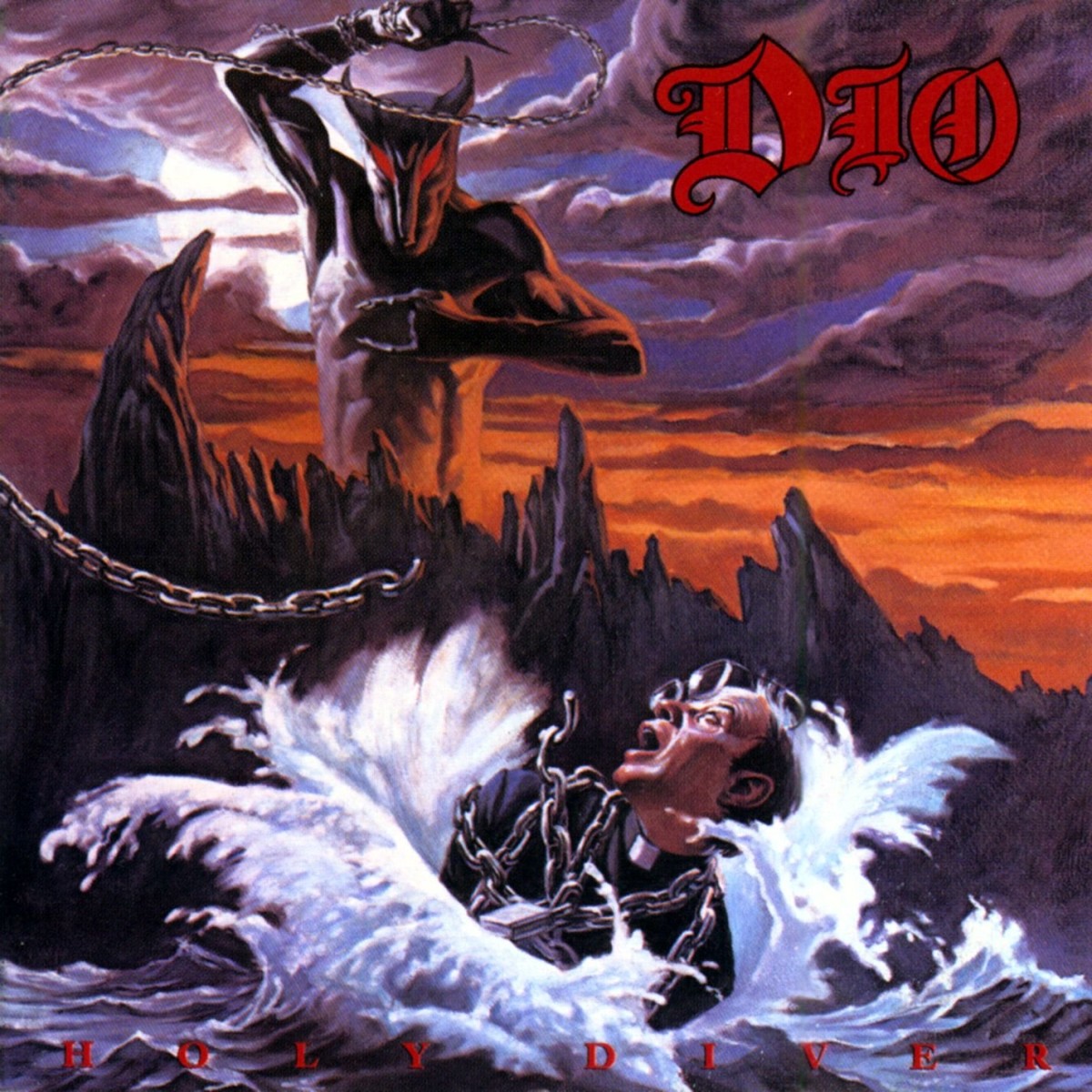 Holy Diver
Fun couple's costume! Figure out which one gets to be the wet priest and which one gets to be the demon lashing him with a chain.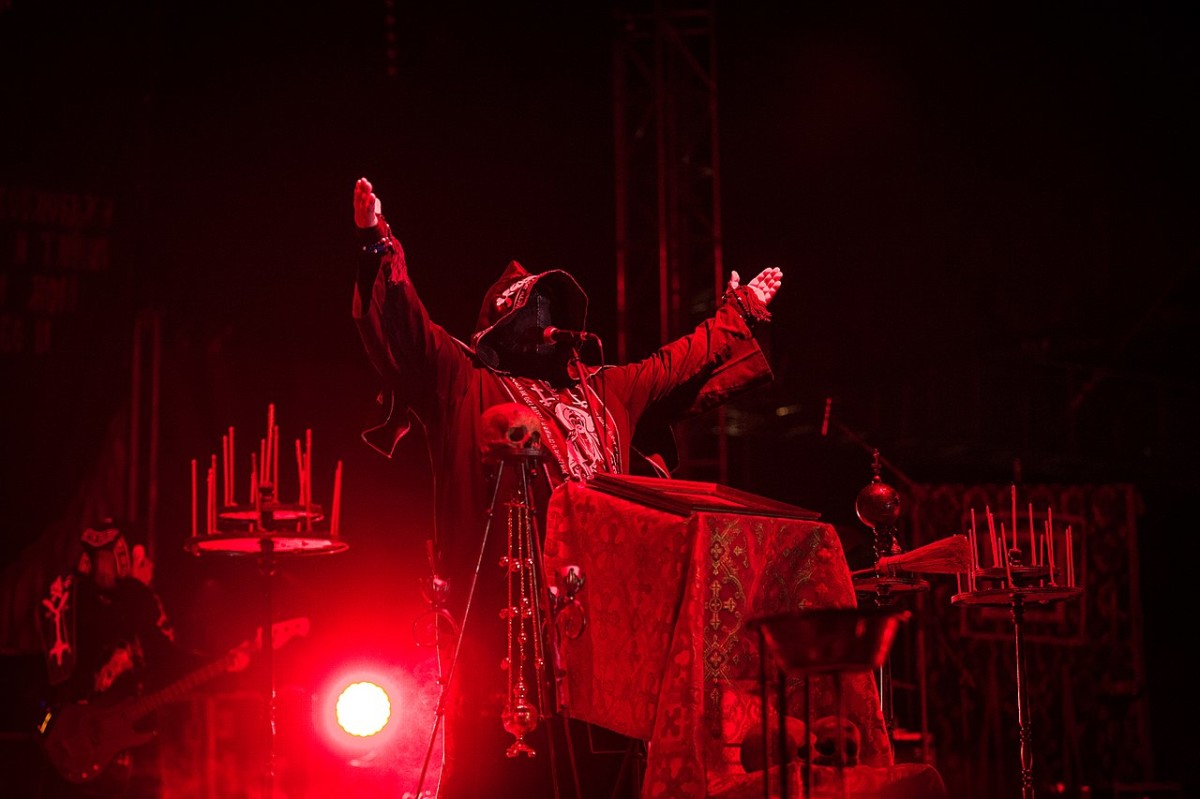 Batuskha
This mysterious Polish band would be a fun costume to pull off, though it'll require a good amount of fabric to do right. The band (both versions of them, all three of them, whatever) performs donning elaborate robes, behind a thick mist (a fog machine might be a little heavy to carry around all night, but see if you can find a censer on Etsy or something), and you'll carry an air of mystery with you all night. To really make it authentic, however, make sure to enlist a few of your friends to dress exactly the same and to call-and-response, "I'm the real Batushka!", "No I'm the real Batushka!" all night. Your other friends will love that.
Of course, if none of these options appeal to you, there are other ways of celebrating Halloween the most metal way you can. Consider carving your favorite unreadable black metal logo into a pumpkin. Or instead carve one of those terrifying turnips that they carved in Ireland hundreds of years ago. Replace the band patches on your battle vest with your favorite John Carpenter and Dario Argento movies. Or, if that all sounds like too much effort, just listen to the scariest metal album you've got. Or Helloween. That works too.
The Best Metal Tracks of October 2019
Schammasch – "Rays Like Razors"
Mystical Swiss black metal outfit Schmmasch are a little like their country's own iconic metal pioneers, Celtic Frost, in that they ostensibly belong to a genre, but they're not exactly entirely faithful to it. Their new single "Rays Like Razors" doesn't even really sound like black metal, in fact. It's more of an atmospheric, goth/industrial metal sound that sounds a bit like later Killing Joke crossed with, well, Celtic Frost (and, for that matter, Blut Aus Nord during their 777 series). It's epic and crushing, soaring and powerful, though they harbor a melodic sensibility that drives their sense of intrigue. An alluring sense of darkness defines their music more than tropes, and that's why they're one of the more intriguing black metal bands we've got right now.
From Hearts of No Light, out November 8 via Prosthetic
---
Obsequiae – "In the Garden of Hyacinths"
Another month, another highlight from 20 Buck Spin. I swear they're not paying me off! It just so happens that they've had a pretty stellar year, and it comes to a close with the medieval folk metal of Obsequiae. Indeed, the sound of their new track is all castles and fantasy and majesty and grandeur and moss and oak and gnomes and nymphs and jousts and questing. It's basically an RPG in a black metal song. But way more interesting than that. "In the Garden of Hyacinths" is actually a pretty heroic anthem in a contemporary sense; for all the band's folk-metal trappings, the Minneapolis-based band know their way around classic heavy metal hooks and riffs, and pack this epic, soaring piece of music full of them. Not that I wouldn't go directly to this were I for some reason hired to do music supervision on a fantasy epic (Hollywood producers, get at me), but it doesn't necessarily need the visual for it to instill a sense of wonder.
From The Palms of Sorrowed Kings, out November 22 via 20 Buck Spin
---
Earth and Pillars – "Howling"
Got 18 minutes? Good, because this one's going to require a little bit of patience. So get comfortable, because Italian black metal group Earth and Pillars aren't really the type to rush through something. "Howling," the massive new track released from their upcoming album Earth II, is a glorious sensory experience to behold. And it's not even one I'd call a "slow-burner," necessarily. The group escalate from atmospheric folk passages to a soaring, "symphonic" (a la classic Emperor) black metal sound rife with eerie, grand synthesizers within three minutes. But this is a marathon, not a sprint, and there's so much more that happens from there. It's an intense piece of work, and a gorgeous one, and the closer you listen, the more stunning the details that it reveals.
From Earth II, out October 25 via Avantgarde
---
OAK – "Abomination"
While we're on the subject of Celtic Frost (or Triptykon or anything Tom G. Warrior), it's hard not to think of Tom Gabriel Fischer's bands when hearing the guitar tone on "Abomination"—clear but crunchy, piercing but not overwhelmingly dense. It's a classic metal sound rather than extreme metal at its most extreme. And that's in part what makes their brand of doom metal appealing—old-school aesthetics with modern production values and a menacing roar seemingly borrowed from Sasquatch himself. Portugal's OAK spend much of "Abomination" building suspense and drama, following up grand riffs with big open spaces, their landscape quickly resembling the crater-laden surface of some foreign moon. They're not the biggest sounding doom metal band, nor the heaviest, but their sound is locked-in, and their approach leaves an impact, ironically by letting space do much of the talking.
From Lone, out December 20 via Transcending Obscurity
---
Blood Incantation – "Inner Paths (To Outer Space)"
This is my last Horns column of the year before I dive into the best metal albums of the year, so it's only natural that my last favorite metal track to highlight comes from Blood Incantation, one of the most significant death metal bands of the past decade, and one who's poised to close the year strong with Hidden History of the Human Race. There's good reason why Blood Incantation tend to receive an unusual amount of attention in an incredibly fertile field right now. Part of it is simply because they're exceptionally good at what they do. And part of it is that their personal brand is strong (aliens!). "Inner Paths," the first single released from Hidden History, is proof of just how strong their handle is on this whole death metal thing. Much of it isn't really death metal at all, but rather a (mostly) psychedelic instrumental that swirls into a hypnotic vortex of sound. It's only in the final minutes that it soars into a crushing metal climax, and by that point the vortex has already sucked you in. It's not a bad place to be.
From Hidden History of the Human Race, out November 22 via Dark Descent
Piece by piece
The best metal albums of the month:
Creeping Death's Wretched Illusions: I personally think Andy O'Connor summed this up perfectly over at Vinyl Me Please, but for a little more detail, Denton, Texas' Creeping Death capture an old-school, raw, punchy death metal sound that feeds a certain kind of craving that never goes away. Grand, conceptual epics are fine and good, but when you get down to it, we always could use more ass-kickers like this one. (eOne)
Gatecreeper's Deserted: Considering how elaborate and space-age death metal's been of late, it's always refreshing to hear a band that goes for that visceral punch in the gut. That's been Gatecreeper's M.O. since the beginning, though their second album still showcases its share of growth and evolution, namely a shift toward darker, doomier textures and approaches. Essentially more of a good thing that leaves the door open for further experimentation and lots of menace to go around. (Relapse)
Haunter's Sacramental Death Qualia: So I was saying something about grand, conceptual epics earlier. This is one of those (at least I think so—the concept is probably just "band plays their instruments like motherfuckers"), and it's truly something to behold. Texas' Haunter play metal that you could accurately label "technical," but sounds fluid and artful rather than like a computer virus engineered by the military. It's intense music, yes, but also beautiful much of the time. That's a tricky balance to pull off, let alone doing so with the kind of musical feats they pull off. (I, Voidhanger)
White Ward's Love Exchange Failure: My general take is that there aren't enough talking about this people or this band in 2019, and I'm a little baffled because, frankly, this record blew my mind. The Ukraine-based band melds black metal with post-rock and darkjazz to craft something that's both unlike any other metal album you're likely to hear this year and cool as hell. It's a lot to take in, and this blurb won't say everything you need to know, but I'm still taking more away from it with each new spin. (Debemur Morti)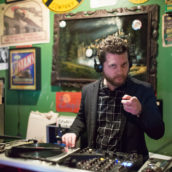 Jeff Terich
Jeff Terich is the founder and editor of Treble. He's been writing about music for 20 years and has been published at American Songwriter, Bandcamp Daily, Reverb, Spin, Stereogum, uDiscoverMusic, VinylMePlease and some others that he's forgetting right now. He's still not tired of it.