Slaraffenland : We're On Your Side
It's a never-ending argument. And, ultimately, any argument that begins and ends with personal preference isn't really an argument, it's a détente. When artists change up their style, in one way or another, fans become polarized. It happened to John Coltrane when he embraced avant-garde jazz, Miles Davis when he took on fusion, Bob Dylan when he went electric, and Radiohead when they started dabbling in krautrock and electronica. In all of these instances, the artist took a leap from more accessible to less, alienating fans who were expecting `more of the same.' But, Ascension, Bitches' Brew, Bringing it All Back Home and Kid A are now amongst the most celebrated albums in existence. What happens when bands go the other way? What happens when a band goes from less accessible to more?
Most of the time, this kind of change is more gradual. We're all aware of the bands that go from indie labels to majors after struggling in obscurity for years. It's not quite the same. Sure, Murmur and Accelerate are vastly different albums, but were Document and Green? Not really. There are fewer instances of an artist drastically changing their style in this direction in a shorter timeline. Rilo Kiley felt a backlash recently by taking a slight left turn from country-tinged indie pop to more straightforward disco pop. Other times, it seems as if bands were merely playing parts early on, then revealing their true selves down the road. The Killers seemed to be merely aping Duran Duran briefly before becoming the Springsteen / U2 arena band they really wanted to be. Muse morphed just as quickly from Radiohead knockoff to overcooked prog tomfoolery.
I'm not sure where Danish band Slaraffenland fit into this scheme. Their new album, We're On Your Side, is surely more accessible than their former releases, with post-rock atmospherics eschewed for pop vocal harmonies. At the same time, Slaraffenland has not exactly abandoned complexity, either. There are numerous ways in which We're On Your Side could be considered at odds with itself, but delightfully so, in favor of the listener. The horns and layered vocals resemble recent folk acts such as Akron/Family, but the mood remains somewhat sedate, never reaching the ecstatic heights of most albums in the genre. The quintet still retains elements of their post-rock past, yet without the usually doom-filled oppression that comes along with it. At times whimsical, at others sedate and somber, Slaraffenland has created an album that could either be for everyone or no one. While it exudes complexity, it begs attention from its listeners, and if the two get together, the reward is immeasurable.
Similar Albums:
Akron/Family- Set `em Wild, Set `em Free
Grizzly Bear- Veckatimest
Yeasayer- All Hour Cymbals
MP3: "Meet and Greet"
Download at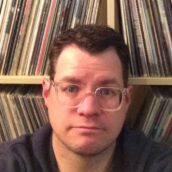 Terrance Terich
Terrance Terich firmly believes that 1985 is the best year for music. He lives near Seattle with his books, movies, and music.