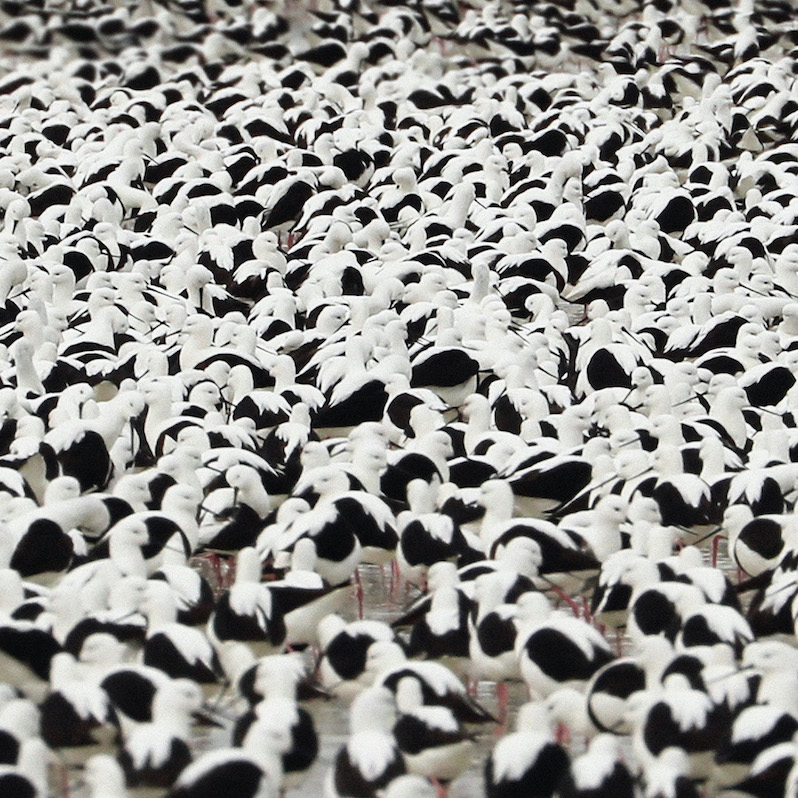 In videos of her live performances, Stella Donnelly often smiles while she sings—a big, warm and infectious grin. On her latest album, Flood, her smile shines through in her songs, underlining an undercurrent of joy and defiance even amid moments of pain and darkness, as Donnelly expresses where she's been, and where she's going. This album feels like a beaming ray of healing sunshine, new life blooming in the Spring, and the beauty of growth.
Donnelly's approach on Flood feels more personal than her debut, Beware of the Dogs. The latter half of the album is quiet and delicate, leaving Donnelly's vocals and writing heavily exposed as she tackles family dynamics, romantic relationships and self-reflection. This album finds her band's members working on instruments that are not their primaries, with Donnelly, in particular, finding herself back at the piano. On "Restricted Account," Jack Gaby's piano part blends effortlessly with Julia Wallace's flugelhorn, crafting a sound unlike anything Donnelly has yet given us. It's resonant and clear, drenched in melancholy and an immense amount of love. As Donnelly ends the song by repeating "I'll be your lover," the horns and piano ring out together in strength.
"Underwater" is a stunning and raw track, focusing on abusive relationships and the pain that comes with processing them. Donnelly sings, "I take on your anger and hurt / I'm never really really at home… they say it takes a person seven tries to leave it, I can remember at least five," her caring vocals bringing patience and understanding to those who have been a victim. Approaching the topic with comforting instrumentals and soothing vocals, the track stands out for its lyrical beauty and ability to capture a tremendously complicated experience.
The circumstances of Flood's writing leads itself to a refreshing yet grounded sound. Due to pandemic-imposed border restrictions and issues with apartments, Donnelly found herself writing in a wide collection of Australian cities, including Fremantle, Williams, Guilderton, Margaret River and Melbourne. While each track on Flood feels linked in Donnelly's witty lyrics and playful approach to rock, they each have their own personality, and a connection to her roots. "How Was Your Day?" stands out as a clever and brash observation of breakups, and our inability to truly communicate, hiding behind surface level questions while our worlds are falling apart. Album closer "Cold" has a jubilant tone, using twinkling piano chords to underline Donnelly's bright, pep talk-like vocals. There's a sense of catharsis as she ends the track by repeating "You are not big enough for my love."
Flood is indicative of Donnelly's ability to open up to the listener, offering a warm space to process harder experiences. Her joy for life shines through on the album, as she spends much of it writing about humans and our many branches of relationships. Her band works together to create a cohesive backdrop for her storytelling, a beautiful and lush escape that will only continue to grow.
---
Label: Secretly Canadian
Year: 2022
Buy this album at Turntable Lab
---
Similar Albums: