Strange Nostalgia: An essay on music and memories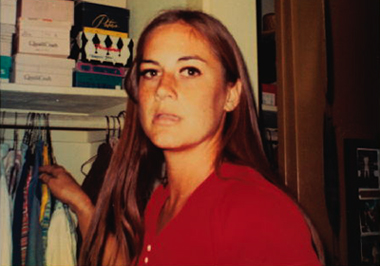 About once a year, sometime between May and August, I enter a self-imposed period of new music embargo. For two to four weeks, I put recent releases back on the shelf and dust off the relics of the past. Sometimes I listen to albums that shaped my listening habits when I was a teenager. Other times I unearth rare post-punk items from the '80s, or wrap myself up in the comforting crackle of albums released before I was even born. And other times still, I'll spin albums I forgot I even had.
I do this partly as a means of keeping from sickening myself on a diet of only fresh off the presses, or fresh out of my inbox, up-and-comers, the necessity of spending extra time with new releases sometimes contributing to an unwelcome case of fatigue. But I do this also as an act of sonic therapy. There's something incredibly rewarding about getting re-acquainted with albums that have gone unnoticed for months or even years. And there's something more rewarding still about listening to an album that holds such an important, sentimental place that you've memorized every note, but, nonetheless, you can't wait to hear what's around every turn.
In a way, our favorite albums are like old friends, and after a long period of having not heard them, the reunion seems ever more sweet. You get together and reminisce over a round of beers, telling the same old stories you've heard and relived time and time again. And you still laugh and smile, taking comfort in going over those details for the umpteenth time. Likewise, I can recite the bulk of The Dismemberment Plan's Emergency and I, Jawbox's For Your Own Special Sweetheart or Beulah's When Your Heartstrings Break, but I take a certain comfort in tracing over those lines repeatedly, as if catching up with that old friend who now lives across the country.
Funny thing, then, that I've never considered myself a very nostalgic person, or so I thought. Back when old high school classmates had made an effort to track me down on MySpace, I felt strangely awkward and hesitant, and not all that interested in taking a trip back to my teenage years. I don't keep up with old girlfriends. And while I look back fondly on old experiences, it's an extremely rare circumstance that I would ever want to relive them. And yet, here I am, reveling in music that nourished me in the past, music that shaped my palette in its larval stage, ultimately coming to evolve into the insatiable, music devouring beast I am today.
So, despite how anti-nostalgic I might try to convince myself I am, I still find myself playing an album like 764-Hero's Get Here and Stay, an album I bought when I was 17, and in many ways reminds me of that brief countdown to legal adulthood. Or perusing over my hand-written radio playlists from college, back when I hosted my own four-hour music marathon, every Wednesday evening. Or making iTunes playlists based on setlists of some of the best live shows I've ever seen (which, by the way, is a great idea just for the sake of making great single-artist mixes). And while there are numerous motives that might compel me to do so, the primary motivation behind these actions is, essentially, because they're fun.
Music has a funny way of channeling emotions and memories in much the same way that a particular scent or taste can. And depending on your association with a particular song or album, it can be a source of great joy or pain. A friend of mine once said he couldn't listen to A Certain Ratio's "Shack Up" because of its negative associations with a person, an experience likely with which many readers will be familiar. Yet I can hear a song like Stone Temple Pilots' "Plush," a song that became popular during the brunt of my awkward, embarrassing years of puberty (years that I would prefer to forget, mind you), and somehow I'm brought back not to my horrible interactions with the opposite sex, but rather those days when my musical taste was still soft and malleable, ready to take the shape of anything with great enough impact.
Record labels understand the nostalgic pull of music better than anyone, so it would appear, as reissues in the past decade have been released at a much more alarming clip than in years past. Many new albums of note, like Arcade Fire's The Suburbs or The National's High Violet, end up repackaged in deluxe editions six to 12 months later. And artists' entire catalogs, be those of Neil Young or Nick Cave, get re-released in waves. Then there are the vinyl reissues, which from my perspective are a lot more appealing, if for no other reason than to provide a more convenient way of obtaining something that may have long been out of print. It's good business not just because it costs remarkably less than financing the recording of a brand new album, but also because there are large audiences of fans out there, for whom these albums mean enough that it's worth the upgrade, or the extra format.
Yet, while reissues are one thing, there are a lot of artists, as well, for whom nostalgia plays a major role. Certainly, there are throwback acts like Fitz and the Tantrums, who borrow liberally from the '60s and '70s, but in a slightly more intangible way, there have been, in recent years, a slew of artists who seemed intent on capturing a hazy, warm aesthetic that, while applied to completely new music, plays an odd trick on the listener. In chillwave bands like Memory Tapes or Washed Out, or in garage rock bands like Dum Dum Girls and Crystal Stilts, there's a faded, fuzzy sensibility, giving the listener the illusion of something old, passed down from an older sibling or a parent. And that translates to the cover art as well, from the worn Polaroid appearance of Washed Out's first record, Life of Leisure, or Dum Dum Girls' I Will Be, which in fact depicts frontwoman Dee Dee's mother in a touching tribute of sorts. And I can attest to feeling a certain kind of comfort listening to these records, in particular Crystal Stilts' Alight of Night, the effects and texture of which often tapped into a strange feeling of being on car trips listening to Joy Division or The Smiths as a teenager. But I certainly wasn't listening to Crystal Stilts, as they didn't exist at the time, and that's an odd kind of emotional sleight of hand that I'm not sure what to do with. It's almost like the musical equivalent of "Inception," planting ideas in my head that seem very real, but almost certainly don't exist.
I acknowledge that sometimes the practice of nostalgia through music can be bittersweet, that certain albums can remind you of ex-girlfriends or boyfriends. And there are even new albums that may conjure up a kind of anguish that might be best left in the past. It's for this reason that I'd prefer to keep my distance from Tyler, The Creator's Goblin, which reminds me of nothing more than being a frustrated teenager who hung out with assholes and felt completely misunderstood (which is every teenager, but still…). It's like James Murphy once said, "it makes you want feel like a teenager/ until you remember the feelings of/ a real, live emotional teenager/ then you think again."
A couple months ago, I got into a Facebook argument with a friend of a friend, about why he chooses to only listen to music that contributes to the evolution of the art, and that brings something new to the conversation. If one could even accurately objectify what that entails, I have trouble with the idea of setting such rigid criteria on what I can will myself to enjoy. Once you make a connection with music, it's hard to sever that tie. Maybe you won't always like that song, or maybe you'll forget about it, but hearing those songs again will trigger a feeling in the listener that's unshakable. I haven't fully stopped listening to new music, but for now, I'm having fun flipping through old favorites like picture books. And when the time comes for me to revisit my favorite albums from the first half of 2011, those, likewise, will have new, and likely fond memories attached to them as well.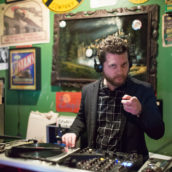 Jeff Terich
Jeff Terich is the founder and editor of Treble. He's been writing about music for 20 years and has been published at American Songwriter, Bandcamp Daily, Reverb, Spin, Stereogum, uDiscoverMusic, VinylMePlease and some others that he's forgetting right now. He's still not tired of it.