The Bird and the Bee : Ray Guns Are Not Just the Future
I can't profess to being a huge fan of the TV show Desperate Housewives, but I know enough about its Stepford Wives Gone Wild premise to be dangerous. My sense and sensibility about it comes from just a few minutes of actual show-watching time over its broadcast run, ABC's tongue-in-cheek commercials and promos for it, and repeated encounters with its opening credits.
Backing many of these visuals is some variant on chirpy girl-pop meant to reinforce the nighttime soap's drama, wit, and campy conflict. The Bird and the Bee channel this spirit on their second LP of high-gloss singer-songwriter work, Ray Guns are Not Just the Future. It's like an episode—or maybe a season—of Desperate Housewives meant for your ears, and like many of the liaisons on the show it's a wholly unnecessary affair.
What started as music's "brunette soul" renaissance seems to finally reach glut status in The Bird and the Bee. Inara George and her studio partner Greg Kurstin collectively fail to improve upon other ladies' formulae merging the production of hip-hop and electronica with pop and AAA's grand traditions of storytelling and melody.
The duo are capable of writing a nice lyric or two in work like "You're a Cad" and "Lifespan of a Fly," but they also jam together nonsense rhymes in "What's in the Middle," George undermining just about everything with wispy, light-as-a-feather lounge treatments that conjure images of Kate Nash singing Made of Bricks with a head cold. Kurstin can't seem to help himself either here, turning songs like "Witch" into attempts to recapture the non sequitur doomed love of James Bond film themes.
The Bird and the Bee do manage to stumble upon occasional musical novelties. On their 2007 debut we heard the joy of "Again & Again" and the replayable yet profane "F*cking Boyfriend;" the Please Clap Your Hands EP later that year found them paying quiet homage to The Bee Gees' "How Deep is Your Love." The high points on Ray Guns are "Diamond Dave," a rather cute lament on Van Halen's David Lee Roth, and "Love Letter to Japan," a stomping theme song for an army of obsessed fembots.
Imagine what this pair could do if these gems were the rule instead of the exception. Sadly, right now The Bird and the Bee come off not much deeper than the swimming pools dotting the backyards of TV's Wisteria Lane.
Similar Albums:
Feist – The Reminder
Kate Nash – Made of Bricks
Broadcast – Tender Buttons
Download at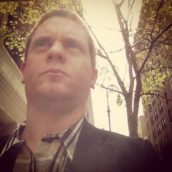 Adam Blyweiss
Adam Blyweiss is associate editor of Treble. A graphic designer and design teacher by trade, Adam has written about music since his 1990s college days and been published at MXDWN and e|i magazine. Based in Philadelphia, Adam has also DJ'd for terrestrial and streaming radio from WXPN and WKDU.