The Replacements' Pleased to Meet Me deluxe reissue announced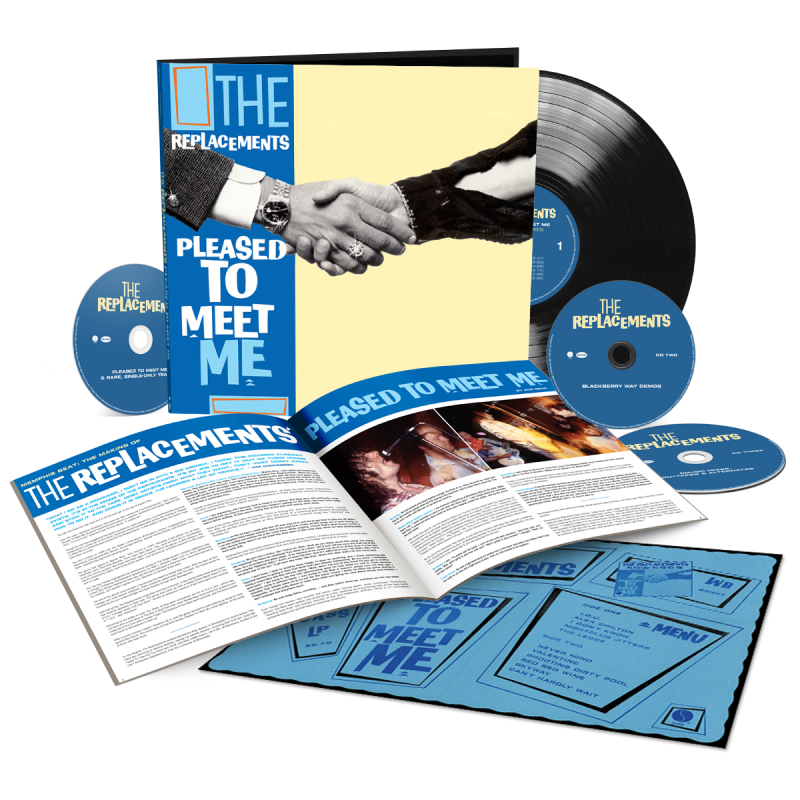 The Replacements' fifth album Pleased To Meet Me is getting a deluxe reissue. On October 9, Rhino will release the album as a 3xCD, one LP box set featuring a 1986 demo session with Bob Stinson, additional 1986 demos as a trio, an unreleased rough mix of the album with alternate tracklisting, studio outtakes from the album's recording sessions, and rare single mixes. The deluxe box set also includes a 12×12 hardcover book with rarely seen photos and a detailed history of the era written by Bob Mehr, who penned Trouble Boys: The True Story of the Replacements.
The box set is also being released as a pair of different bundles, including a cassette version of the album and a patch, and another that adds a t-shirt and a tote bag to that set. Check out the full details of the reissue here, and see a trailer for the box set below.
The Replacements' Pleased to Meet Me is featured on our list of 10 Essential Power Pop Albums.