The Wild, the Innocent and the Year-End Shuffle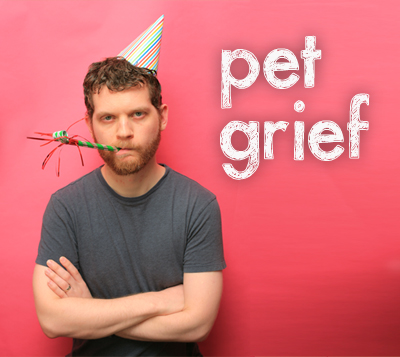 Every year, music critics like myself go through a seasonal ritual of compartmentalizing the previous 11 months of music into some kind of taxonomical order. We assemble lists of our favorite albums of the year, our favorite songs, reissues, debuts, genre-specific sub-lists and miscellanea. We do it out of a need to dialogue and compare with one another, our shared experience of having consumed a year's worth of music. We try to out-cool each other. Then we try to out-uncool each other. We argue, we laugh, we cry, we find something to agree on, and then we wait until February when we can proclaim something new as album of the year when there are still 10 months left to determine whether that claim really holds up (Spoiler: it usually doesn't).
We're in the thick of year-end pageantry right now, and as soon as it started, the moaning began. When year-end listing begins, you can almost set your watch to the butthurt. And the complaints never change. This list doesn't have enough rap. That one doesn't have enough metal (I say this a lot, admittedly). And, most amusing of all in an age of nonstop backlash against anything and everything, this list has too many hype-cycle Pitchfork picks. That's all before we dive into the subtle accusations of racism lobbed against publications that cater more strongly to an Americana crowd. (You may begin your eye rolling… now.)
You can't please everyone. And it's probably not worth trying, either. But at the end of the day, we still do it, so we can say we lobbied for that extra bit of attention afforded to our personal favorites, our pet projects and underdogs. That comes at the expense of having to revisit albums you've been sick of for six months, but it's a small price to pay. Next week we'll begin our series of year-end lists, much as we have for the past seven years, so I'm not going to give too much away about what I personally endorsed, though a trip through our reviews from the year is a good starting point for that. But there was plenty of music from this year that I didn't vote for. Some of it because I was conflicted, some of it because I was biased, and some of it for the plain fact that it sucked. So, here's a quick rundown of what did not make my personal top 50.
James Blake's self-titled album is not on my list. I tried. I really did. But after listening to the same cycle of barely-there melodies and pillow-soft beats a half-dozen times, I felt nothing. I actually really liked the CMYK EP, too, which makes this all the more frustrating. But Blake did me a favor by confirming a suspicion I had all along: dubstep doesn't need a crooner.
Bon Iver's Bon Iver, or Bon Iver, Bon Iver, or whatever it's called, isn't on my list. No, it's not terrible, but it's desperately in need of some greater risks. This is the same too-polite indie balladry that tarnished Zach Braff's dubious but brief reputation of being a tastemaker, and don't think the next film he produces won't feature one of these songs either. File under: Crying-during-sex music.
Drake's Take Care isn't on my list. But honestly, it has nothing to do with the content of the album. I just never got around to listening to it. Wait, I'm going to listen right now… alright, not bad I guess. I did, however, vote for Drake's dude The Weeknd, whose House of Balloons was good enough to at least partially warrant all the empty think pieces asking "Who is Abel Tesfaye?"
Tyler, the Creator's Goblin isn't on my list. Get it out of your system now – I'm too old, I'm too comfortable, I forgot what it was like to actually be punk, etc. etc. etc. Are we done? Good. Now admit you're tired of hearing the word "Swag," too.
Washed Out's Within and Without isn't on my list. I guess chillwave is still a thing? I commend them for the encouraging display of stick-to-itiveness. And "Amor Fati" is a welcome earworm. But much in the same way that I can't tell if the couple on the cover is engaged in sexual congress or, you know, asleep, I'm not sure if this is supposed to be sexy or relaxing. It's probably great for yoga.
Toro y Moi's Underneath the Pines is not on my list. I actually kind of regret holding out on that. It's much better than I wanted it to be. As Jack Donaghy said to Tracy Jordan when he asked if he liked Phil Collins, I have two ears and a heart, don't I?
As for my actual list, I'll save you the trouble: It has too much metal, it doesn't have enough metal, it's too conventional, it's too American, it's too feminine, it's too masculine, it has too many guitars, it has too much synth, it's too tainted by hype, it ignores the greats, it's blind to newcomers, it's too narrow, it's too broad, nobody cares about albums anymore, none of these albums are "album" albums, there's too much Brooklyn, not enough Detroit, and there's no Bon Iver.
If I missed any, there's always next year.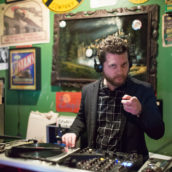 Jeff Terich
Jeff Terich is the founder and editor of Treble. He's been writing about music for 20 years and has been published at American Songwriter, Bandcamp Daily, Reverb, Spin, Stereogum, uDiscoverMusic, VinylMePlease and some others that he's forgetting right now. He's still not tired of it.