The Wonder Years : Sister Cities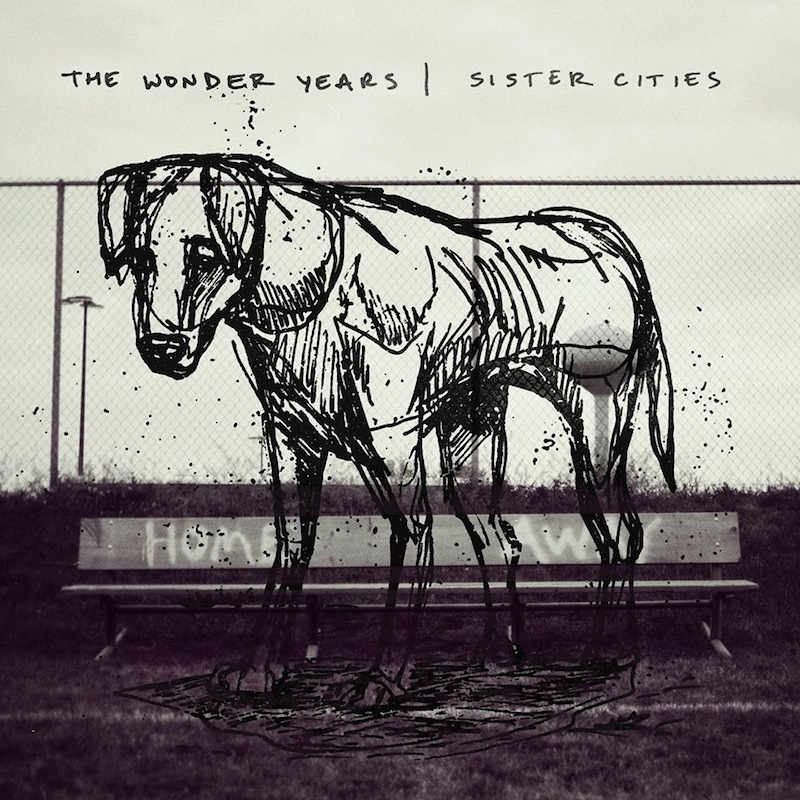 Sister Cities is the sixth album from Pennsylvania pop-punk maestros The Wonder Years; this statement is also only partly true. They cut their sound crafting catchy anthems of elation and heartbreak, with a snarl and a smile that has often been imitated. This album, however, continues the sonic dialogue and progression of No Closer to Heaven by attempting to create a more cohesive, dreamy and rich experience that shows a maturing sound reflecting the state of the band itself.
One of the factors in the band's maturing sound is Dan Campbell's voice, which feels substantially richer this outing. There's a distinct melancholy here that hangs in his breath, a reflective murmur in between a shout and a whisper that feels sharper and more memorable when included with snappy hooks. It's present straight from the start with the opener "Raining in Kyoto," which has a sensible complexity in its composition that shines during the chorus. That balance between rich and expansive soundscapes sandwiched between powerful and accomplished pop-centric choruses is consistent throughout the album.
"Pyramids of Salt" starts with bright  guitars riding endless reverb while bellowing floor toms pound out a cadence, Campbell's haunting vocals poring over gothic lyrics that feel closer to something found in Purity Ring's songwriting: "There's a bird inside your ribcage/he screams so I never forget/ I wanna break open your sternum/ I wanna rip him from his nest/ and sow you back up like a garden." It's all quite morose and spectacularly brutal in an odd fashion. There's an attempt at communicating deeper anxieties and fears that manifest in both lyrics and sound.
While there's a tenderness on most of the album, there's also some of the band's crucial early years DNA that emerges, mostly found in the title track "Sister Cities." The track bristles with a muscular bassline and sharp pop-punk affectation that permeates the entirety of this song, and yes, it's fantastic because of it. It's a perfect track, elation fused with a tint of melancholy, and a well-defined core earworm riff.
As comforting as those pop dynamics can be, there's also a bold willingness to push further out of their comfort zone. "We Look Like Lightning" features strong and blistering electronics that hum and crackle, creating a potent atmosphere. This is a direction that's easy to appreciate; everything feels minimalist yet there's a depth of sound that feels so powerful. Listen for the breakdown here, just enough groove, just enough of a hook to keep build investment and not let them wander in that atmosphere. That's effective and honestly brilliant composition.
The album ends with "The Ocean Grew Hands to Hold Me" a six-minute epic that captures the entirety of the album thematically. Equal parts forlorn and hopeless, brimming with long and lingering spaces of soundscapes that have plenty of room to breathe. Punctuated by soaring, yet muted guitars that bleed into the foreground, Campbell's voice appropriately flexes to match each portion. For its ambitions of post-rock grandeur, there's something here that truly works.
Sister Cities is a wonderful work from a band that has cultivated respect from a broad variety of genre snobs and detractors alike. While some tracks tend to linger a bit, there's a purposeful ambition here that feels more coherent and cohesive in vision than prior outings. Polished, yet still intensely gritty, Sister Cities displays an impressive dichotomy. The Wonder Years prove through this album that they have potentially many years left of hooks, experimentation and progression.
Similar Albums: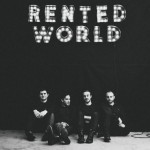 The Menzinger – Rented World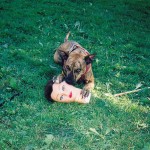 Joyce Manor – Cody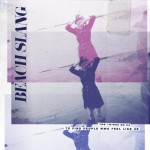 Beach Slang – The Things We Do To Find People Who Feel Like Us