Titus Andronicus : An Obelisk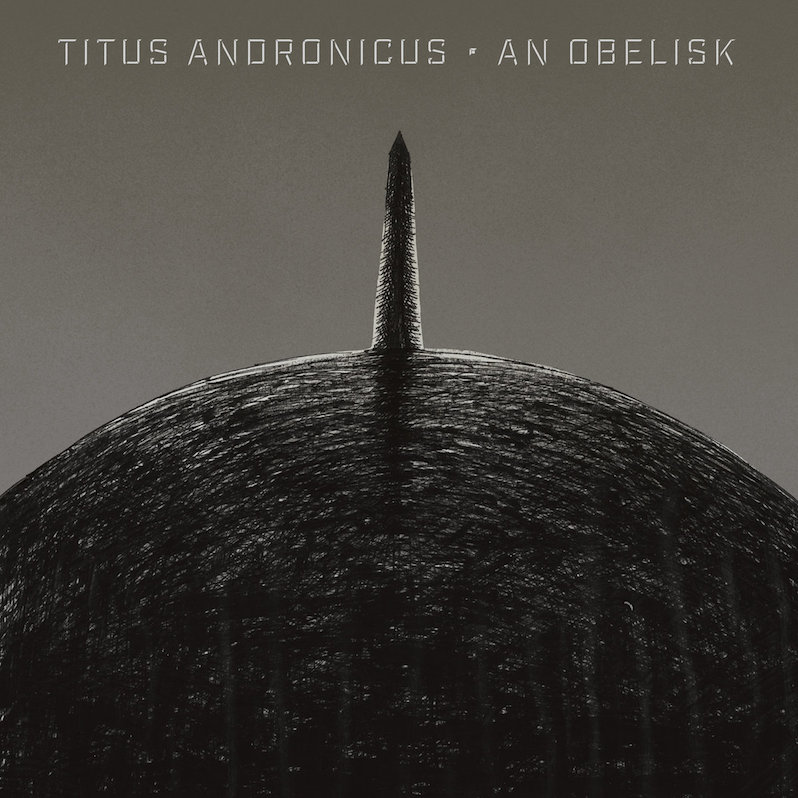 The most enduring quality of Titus Andronicus is the band's ability to just plain rock the fuck out. Any witness of their spectacularly cathartic, ripshit-riot live shows can attest to this. They often experiment with structure and instrumentation on studio albums—lest we forget, Stickles and his many compatriots have already made a concept album tying the bleakness of the Civil War to 20-something anomie, anxiety and extended alcoholic benders (The Monitor) and a 93-minute rock opera about manic depression, Lynchian doppelgängers, the place of Titus Andronicus in the universe and, well, electrocution. With An Obelisk, the Glen Rock, New Jersey-based band's sixth record, such adornments are virtually nonexistent: The riffs flow like whiskey at an Irish wedding, the songs are short, sweet and pointed. The melodies soar. It's the most straightforward album the band has ever made aside from the similarly no-frills Local Business. But it's never boring (a claim that can't always be made of that toxic cocktail of "fuck the fucking hipsters anyway" meta- commentary) and it has all the intensity and poignancy of their more capital-A ambitious work.
Titus Andronicus has always been a band possessed of intense self-awareness. Thus, when the band throws a total curveball, they usually know what they're doing (or trying to do). 2018's A Productive Cough was one fuck of a curveball: A piano-based paean to 1960s and '70s barroom sounds and twelve-bar-blues compositions, with a shitload of horns and strings and a minimum of guitars, Cough featured at least one song that should be considered a TA classic ("Real Talk") but also the lumbering joke of "Home Alone" and a weird pseudo-cover of "Like a Rolling Stone," and seemed to aggressively posit itself as difficult. I called it an Album of the Week for this website mostly because I had no clue what to make of it. Stickles ardently defended his choices with that record in the press, rebuking his older work and indicating that the record might indicate a substantive change in the band's overall sound.
The mercurial Stickles appears to have gone back on that statement with a vengeance. An Obelisk, while probably the best-produced album in the Titus Andronicus discography thanks to behind-the- boards work by Bob Mould and Steve Albini, is also fucking loud and raucous. Opener "Just Like Ringing a Bell" ties full-speed-ahead punk riffs and rhythms to Stickles' lyrical takedown of "an inferior version of rock n roll." Tempos occasionally slow down as the record progresses and the sonic template grows to include '70s hard rock and blues sounds, but the intensity never flags. The band is a quartet now—Stickles, longtime lead guitarist Liam Betson and the relatively new R.J. Gordon and Chris Wilson on bass and drums, respectively—with a sound honed down to the most
furious essentials
The press kit for An Obelisk contains a mildly snarky acknowledgement of this: "If A Productive Cough left listeners wondering what happened to all the fast songs, An Obelisk offers an answer—they are here." Given Stickles' history of keeping his tongue firmly planted in his cheek when talking publicly about the band he leads, one may occasionally wonder if this is The Idea of the Back-to-Your-Roots Album as much as Cough was The Idea of the Mature Late-Period Album. But the frontman is ultimately earnest in his finished music; he's no postmodernist dilettante a la Ezra Koenig or Matty Healy from the 1975, nor a gaping asshole solipsist like Mark Kozelek or Kanye West. Stickles and his compatriots wrote 10 punk rock songs because they wanted to write some punk rock songs. The tracks' topics are well-traveled in punk: broadsides against police brutality ("On the Street") the music industry (the aforementioned "Bell"), our perpetuation of capitalist hegemony ("I Blame Society," "Within the Gravitron") and global sociopolitical unrest ("Tumult Around the World"). Some might raise an eyebrow at the known quantities here—but look at what the fuck world we live in. Punk seems immensely appropriate.
Other songs tackle more personal territory: Stickles continues his battle with selective eating disorder in the George Thorogood-esque rocker "My Body," and chronicles the demons in his head in the simple but stark imagery of "The Lion Inside" and "Beneath the Boot." "I'm drinking coffee and I'm smoking cigarettes!" Stickles shouts in the latter. "I'm yelling, 'Get 'em off me!' I'm covered with insects!" Speaking from experience, that paints an accurate picture of how anxiety and depression can feel.
"Troubleman Unlimited," meanwhile, borrows a phrase from blues lingua franca to track how the frustrations of adolescence progress to…the different but often similar-feeling frustrations of your mid-30s. In this song, An Obelisk arguably most directly explicates Stickles' thesis that it's as much an album about punk as it is a punk album. The world remains full of obstacles and evils far more vicious and entrenched than what many kids rail against in their teens, but punk can still be a weapon of resistance against these ominous forces. Growing up doesn't mean you have to stop rocking the fuck out.
Similar Albums: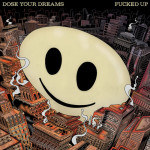 Fucked Up – Dose Your Dreams

Cloud Nothings – Last Burning Building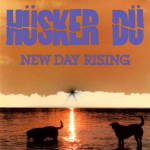 Hüsker Dü – New Day Rising