Touche Amore share new track, "Green"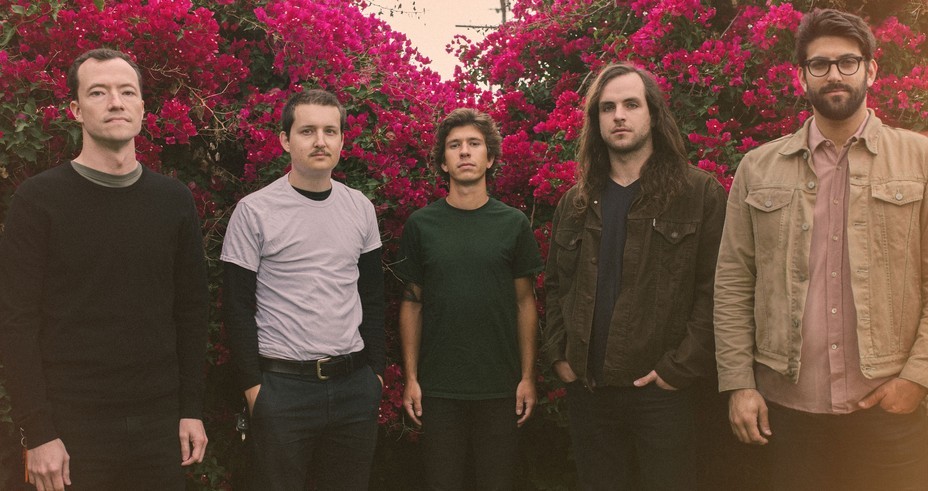 Touche Amore have just shared a new song titled "Green." It's the Los Angeles post-hardcore band's first new track in two years, and it was mixed by Ken Andrews of Failure. Listen to it below. The band is also currently on tour with Turnstile and Culture Abuse. Check out those dates below.
Touche Amore's most recent album is 2016′s Stage Four.
Touche Amore tour dates:
4/19 San Francisco, CA – Great American Music Hall (T)(C)
4/21 Santa Ana, CA – Observatory (T)(C)
4/22 Tucson, AZ – The Rock (T)(C)
4/24 Austin, TX – Barracuda (Outside Room) (T)(C)
4/25 Dallas, TX – Club Dada (T)(C)
4/27 Baton Rouge, LA – Mid-City Ballroom (T)(C)
4/28 Tampa, FL – Crowbar (T)(C)
4/30 Memphis, TN – Hi Tone (T)(C)
5/1 Nashville, TN – The End (T)(C)
5/2 Atlanta, GA – Masquerade (Hell) (T)(C)
5/5 Brooklyn, NY – Warsaw (T)(C)
5/6 Philadelphia, PA – Theatre of Living Arts (TLA) (T)(C)
5/7 Boston, MA – Paradise (T)(C)
(C) = with Culture Abuse
(T) = with Turnstile