Actors, INVSN, Creux Lies pay tribute to The Sound on new compilation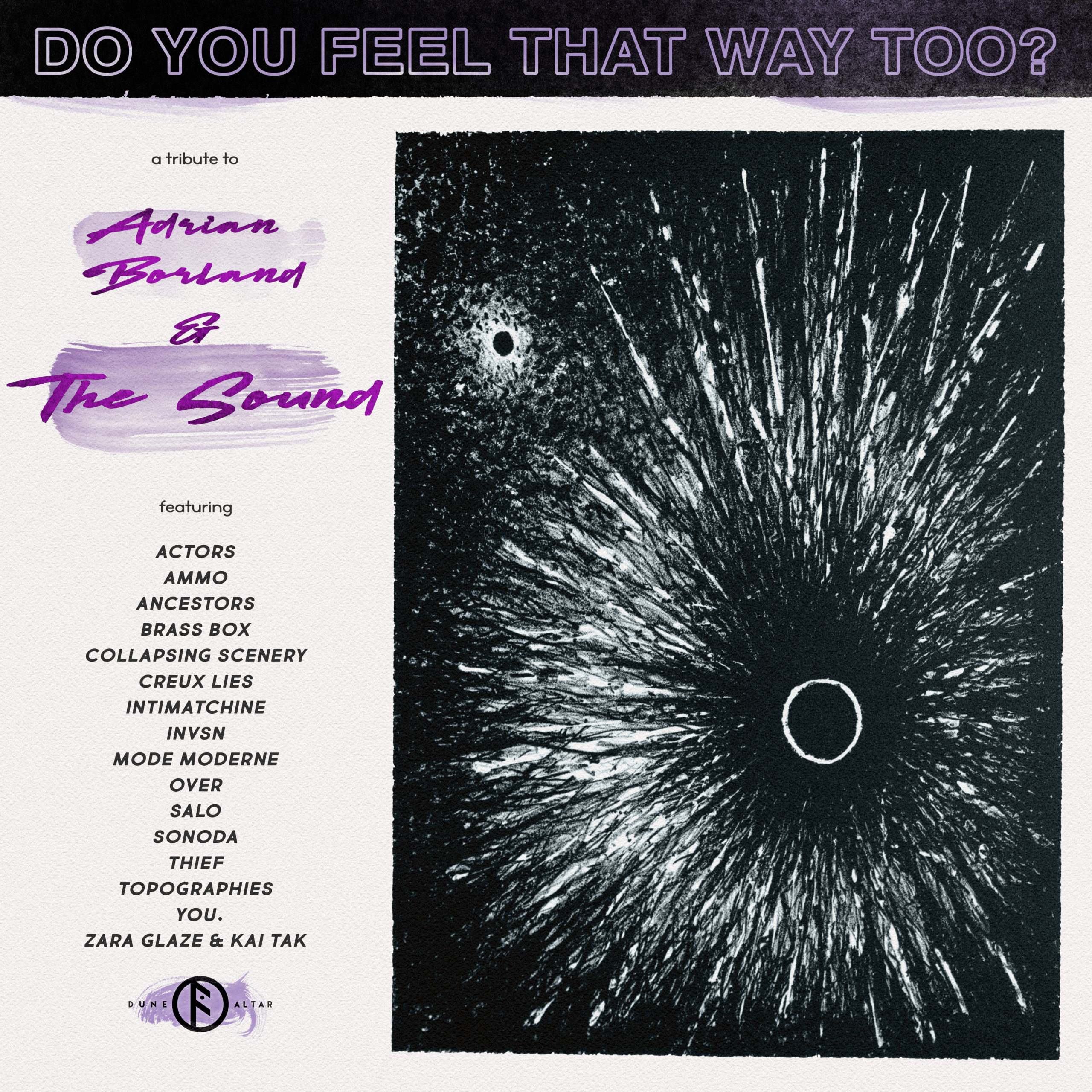 Dune Altar Records has organized a compilation album featuring contemporary bands paying tribute to iconic post-punk group The Sound. Do You Feel That Way Too? A Tribute to Adrian Borland and the Sound will be released on June 5, and features artists such as Actors, Creux Lies, Ancestors, Brass Box, Salo, Collapsing Scenery and Topography. The first track that's been released is INVSN's take on "Monument." Hear it below.
Proceeds from sale of the album will be donated to Painted Brain, an arts-based therapy and rehabilitation organization. The Sound's Adrian Borland struggled with mental illness during his life, and the goal is to treat and address mental health issues in the arts community.
During the first month that the compilation is out, there will be a raffle to help raise money for the nonprofit, with prizes including two guitars donated by Fender. Details will be announced soon.
Do You Feel That Way Too? A Tribute to Adrian Borland and The Sound tracklist:
ACTORS – Mining for Heart
CREUX LIES – Contact the Fact
ANCESTORS – Dreams Then Plans
BRASS BOX – One Thousand Reasons
MODE MODERNE – Barria Alta
INTIMATCHINE – I Can't Escape Myself
SALO – Heartland
THIEF – Desire
SONODA – Night vs Day
AMMO – Total Recall
TOPOGRAPHIES – Hour of Need
YOU – Hothouse
COLLAPSING SCENERY – Where the Love Is
OVER – Golden Soldiers
INVSN – Monument
ZARA GLAZE & KAI TAK – Prove Me Wrong