Velvet Underground : Velvet Underground & Nico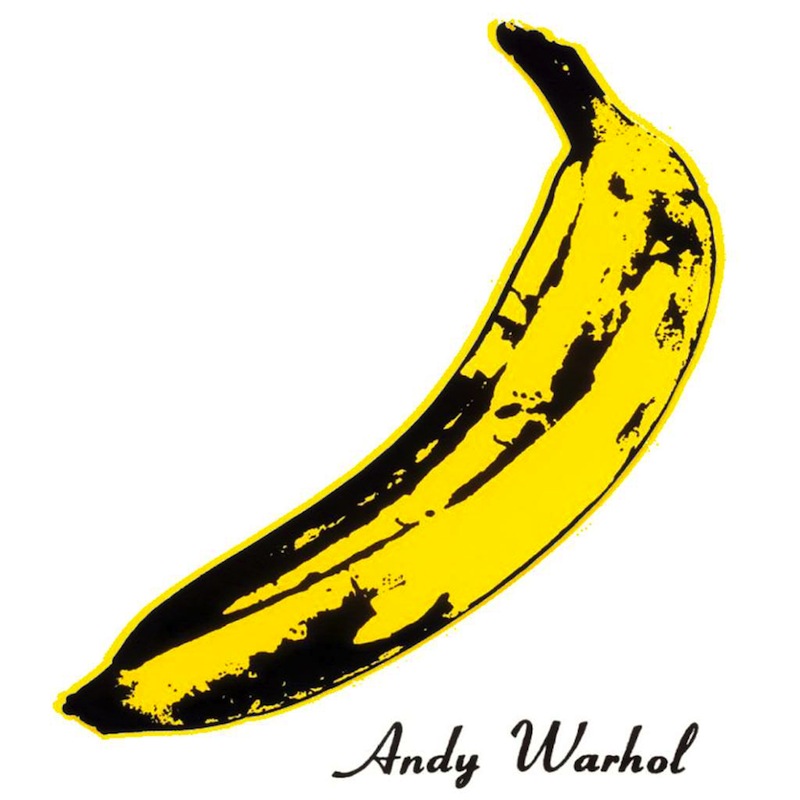 During my senior year of high school, I had a hare-brained idea to start a band with my friend and his neighbor. We were supposed to meet up at the neighbor's house after school one spring afternoon, though our mutual friend was late, as usual. His neighbor and I became acquainted, exchanging opinions on our favorite records. We both loved Apples in Stereo and The Olivia Tremor Control, though he was far too much of a Cat Stevens fan for my tastes and admitted that he didn't like Astral Weeks. That's where he was beginning to lose me.
But we agreed shortly thereafter that covering a Velvet Underground song would be a great idea. We eventually settled on "Waiting For the Man," though he initially suggested "Heroin," which segued into one of the most frightening moments of my life. For the next five minutes, he played "Heroin" on his acoustic guitar and sang the lyrics to the song while staring at me, eyes wide open, unblinking the length of his performance. I wasn't sure what to do, so I just sort of sat and listened for the duration of the song. But it became quite apparent that this guy was on a different planet than I was, and he chose one of the most uncomfortable songs to play while someone watches in his bedroom. Oddly, it made me appreciate The Velvet Underground that much more. Sure, his social skills had me locating the exits were the situation to go awry, but had he been playing "Louie, Louie," it wouldn't have been nearly as bad. It was the fucked-up nature of the Velvet Underground's experimental art-rock and uneasy lyrics that made the scene what it was.
It's highly likely that, at the time of its release, The Velvet Underground & Nico was met with a similar reaction from the public. Very few rock albums in the sixties didn't create some sort of controversy, though sexual innuendos, long hair and distortion pedals were just the beginning. When The Velvet Underground released their debut LP, all bets were off. The Velvet Underground & Nico had everything to make listeners uneasy — freeform structures, noise, fuzzy production values, a refusal to adhere to one style and lyrical content that ranges from sadomasochism to drug addiction. Though the album sold poorly after its initial release (and took another nine years to even break 100,000 units sold), it's been said that everybody who bought a copy during its first pressing started a band. It's not hard to believe when you consider how broad in style the album is. You can hear bits and pieces of The Velvet Underground in any indie band today and, to some degree, even some mainstream acts.
Though The Velvet Underground & Nico is noted for its wild experimentation, it opens with "Sunday Morning," which is one of the most accessible, dreamy songs on the album. It's one of three tracks co-authored by John Cale on the album, which makes it even more interesting, as Cale's other two written contributions are "The Black Angel's Death Song" and "European Son," which end the album in almost total chaos. "Sunday Morning" however is a pretty, simple pop song that opens with glockenspiel and Lou Reed's subdued delivery. As one friend of mine hypothesized, it's a drug album in reverse, and "Sunday Morning," the hangover, comes first.
"Waiting For the Man" and "Run, Run, Run" are more straightforward rock songs, the latter shuffling along with raw power, while the former is a pounding four-four stomp about meeting up with a drug dealer. Though Lou Reed had used his share of drugs in the sixties and seventies, "Waiting," like some of his later material, actually portrays drug addiction in a negative light. It's a portrait of a desperate man in need of a fix, who's feeling "more dead than alive." In spite of the lyrics, however, the song sounds like a celebration more than a dirge, mostly due to Cale's simplistic piano.
When The Velvet Underground was shopping the album to labels, "Venus in Furs" was the song that made execs feel the most uneasy. Some insisted that the song be left off the album, while others would have left it on, save for Cale's sickly viola, which adds a sense of horror to the kinky tale of S & M. Certainly, the lyrics would have made many blush, though Verve records didn't seem to have a problem, leaving the song as is. Supposedly there is a bootleg demo of the song floating around that doesn't contain the viola, yet does feature a lead vocal by John Cale.
All of these songs add to the greatness of the album, but what's most remarkable about the record is the & Nico part of the title. This was the only album the group recorded with vocalist Nico, whose deep-voiced Valkyrie-like delivery was quite out of the ordinary for female vocalists then, and to a large degree, still. Her three contributions on the album are "Femme Fatale," "All Tomorrow's Parties" and "I'll Be Your Mirror." The last of the three is the most straightforward love song on the album, while the first sounds more like a dark, garagey take on a girl group sound. "All Tomorrow's Parties," however, was the band's first single, so I hear, which is odd, considering its six-minute duration and raw approach. It sounds something like Captain Beefheart jamming with the Byrds, as the song features a very prominent Rickenbacker jangle sound, though the rhythm of the song is carried by Cale's plunky, one-note piano riffs.
The last two songs on the album are "The Black Angel's Death Song," which again features more of Cale's scratchy viola work, and "European Son," which sounds like a simple blues-based rock song for the first two minutes before exploding into a free form jam session, introduced by the sound of breaking glass. Both of these songs teeter on the edge of absolute bedlam, though both retain some semblance of accessibility in spite of their oddball performances. But "Heroin" is truly the strangest moment on the album. As the record's centerpiece, it draws attention to the band's dynamics, switching between loud and quiet, whilst containing lyrics exploring the sensation of being on heroin. It remains one of the strangest songs ever recorded, and seems even more so when a friend of a friend serenades you with it.
It's probably true what's been said about The Velvet Underground & Nico. You can hear its influence just about everywhere. I, myself, only own one copy, though I have been in three bands, which may make up for the handful of fans who couldn't play any instruments. But the album still hasn't gone gold, according to the RIAA, further proving how much of a "cult" band they were. Though The Velvets' influence is immeasurable, one thing's for sure — not enough people own The Velvet Underground & Nico.
Similar Albums/ Albums Influenced:
Television – Marquee Moon
Stooges – Fun House
David Bowie – The Rise and Fall of Ziggy Stardust and the Spiders From Mars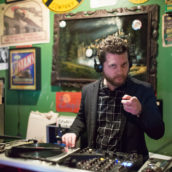 Jeff Terich
Jeff Terich is the founder and editor of Treble. He's been writing about music for 20 years and has been published at American Songwriter, Bandcamp Daily, Reverb, Spin, Stereogum, uDiscoverMusic, VinylMePlease and some others that he's forgetting right now. He's still not tired of it.