Album of the Week: Vince Staples – FM!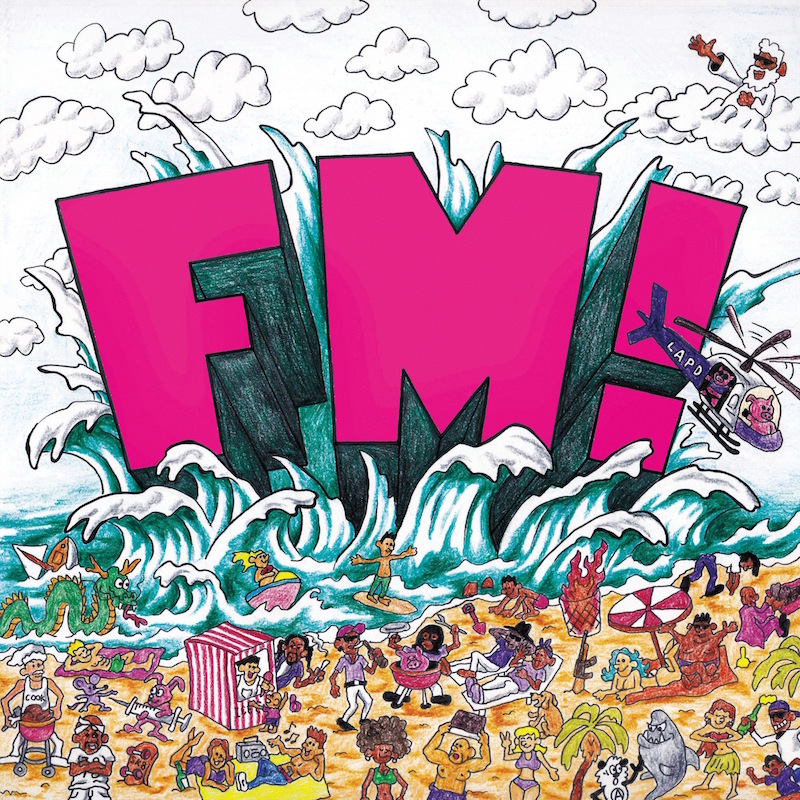 On the surface, FM!—Vince Staples' third studio album, which dropped early this month—comes off like a minor work. It runs for less than half an hour, and Vince has said on Twitter that it's "not an album," and also he's said that he has four more albums ready to go for next year, but here's the thing: Vince Staples doesn't do minor works. Like the EPs Hell Can Wait and Prima Donna before it, FM! is a thoughtful, but relentless record, animated by inertia and paranoia and contempt. It's a street-rap record consumed with the notion that street-rap has become a spectator sport. It's Jay-Z's "Ignorant Shit" chorus blown-out to wide-screen: Vince spits hard, violent, nihilistic imagery and packages it as consumer culture. This has been part of Vince's project for a long while now, as on 2015's "Lift Me Up": "All these white folks chanting when I asked 'em where my niggas at…Wonder if they know I know they won't go where we kick it at." But on FM!, questions of audience and impact really come into focus, as Vince dials down deep into what he's saying and who's hearing him say it.
The album opens with a song called "Feels Like Summer," but let's be clear: this is not a warm record, or even, at times, a fun one. On that track, Vince works to juxtapose the mundanity and terror of the everyday with the light of the season and with the exuberance of new-fame flex-raps; Vince's chilling assertions of on-sight, questions-later violence—"Wrong day, wrong hat, I'll kill my brother"—gives way to an effortlessly smooth chorus from Ty Dolla Sign: "Drop-top with the top down now / All the bitches gon' feel me now." Elsewhere, Vince deals with the top-of-mind ever-presence of trauma, showing the scars that designer t-shirts cover up: "From 'round 90 Crips, shit, I really came from the slums … I just wanna live it up / Used to make 'em give it up." And on "Run the Bands," Vince collapses psychology and violence and youth and rebirth into a single verse, tying his "brand new shrink" to the cops at the Northside Popeye's to an ex-banger "actin' pastor." It's the kind of narrative that street-rap is built on, and it's terse and it's clipped and it's anxious and it's unfun.
From the title to the interstitial skits from Big Boy's Neighborhood, FM! is presented as a radio broadcast, and there's something very drive-time-mix about the sequencing and pacing of the record. The songs are short and they don't fade out and the next song always starts as soon as the last song ends. Almost all of the instrumentals come from Connecticut hotshot Kenny Beats, and his spectral, detuned tracks are crucial to the restless, irregular-heartbeat tone of the record: they're melodic without being tuneful, urgent without being rushed. "Outside!" turns the "Nyan Cat" meme into clipped, wheezy beep-trap; the junkyard-trash-can drums on "No Bleedin" ring out harder than all hell; and "Tweakin'" is eerie and immediate, like if Metro Boomin and John Carpenter got in a fight in a dark alley. The other producers show up too; Hagler (who previously helmed the spine-shattering "Blue Suede" for Vince) contributes three, all killer; his "FUN!" beat features skeletal, bone-break click-clacks and a wandering, atonal lead that reminds me of a goddamn groan tube.
But it's Vince, at the center of the record, dead-eyed and fast-talking, that carries FM!. He focuses hard on the triviality of Twitter beef, of fame, of manufactured drama, in the face of the real, soul-crushing weight of his own pain and history, and comes back around on that pain to recognize how he himself is constantly being manufactured. The album's final song, "Tweakin'," confronts this paradox head-on, dwelling on how notoriety can't bring back your dead friends: "When Johnny died, all I had was shows booked." Vince is unsentimental about this stuff, and it's a purposeful sort of detachment; he reflects on how his family tried to get him into religion, rapping, "Had me up in church at a young age / Should've had a nigga at the gun range / Would've been a lot more useful shit." He's drawn to the idea of violence and rap and consumption as an endless cycle; every time Big Boy's show interrupts to introduce a song or throw a ticket sweepstakes, Vince is reminding us: this is a product. No matter how violent and fractured the music gets, it's a show you paid to see. The first Vince Staples album, Summertime 06, ended with a perversion of a sitcom teaser; after nearly an hour of dark, bleak, claustrophobic concept-rap, a voice intoned, "Next time, on Poppy Street…" And on FM!, Vince seems to be asking us: Are you still watching? Is this what you paid to see?
Similar Albums: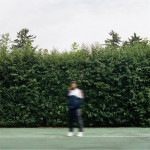 Joey Purp — Quarterthing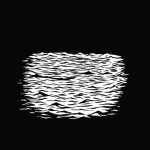 Vince Staples — Summertime 06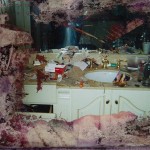 Pusha T — DAYTONA