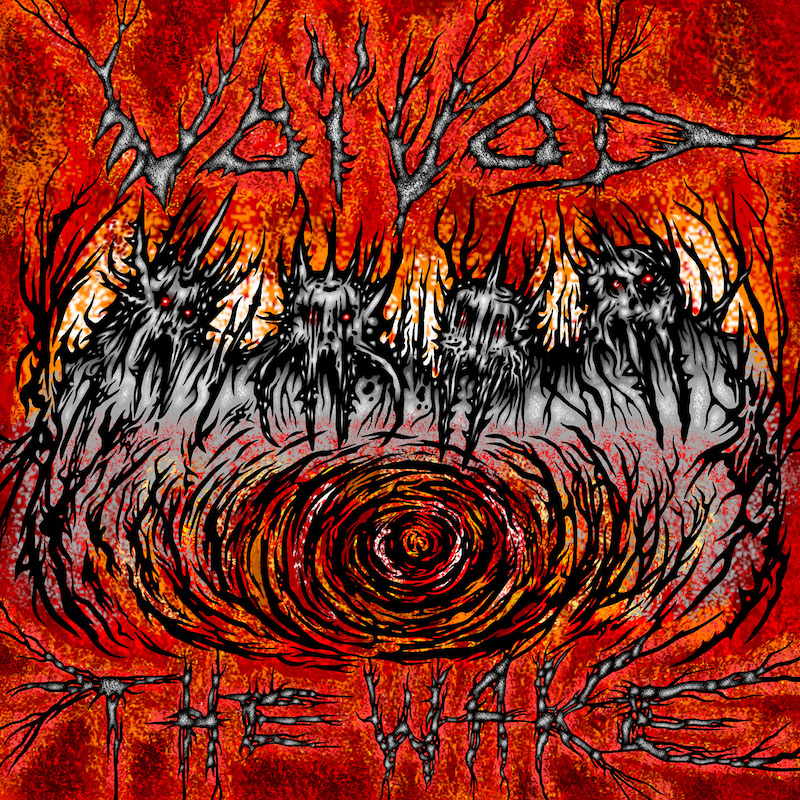 Stepping into and through the shadow of an artist like the late Denis "Piggy" D'Amour, guitarist of Canadian sci-fi thrash metal band Voivod, is a herculean task. Like the favorite son of Zeus, Daniel "Chewy" Mongrain had to complete several labors to prove his worth. Master a quarter-century's worth of genre-defying and ground-breaking songs with chords never before known to man? Done. Earn the acceptance of an attentive and insistent fan-base? Check. Contribute to new material in a style that both respects Voivod's history and considers its future? Challenging, but accomplished.
Chewy joined Voivod a decade ago, and in that time performed more than adequately on proving-ground releases, Target Earth (2013) and the Post-Society EP (2016). Between 1984 and 1993, Voivod released seven of the most acclaimed and accomplished LPs in the history of metal; this is the bar. This is the final task that Chewy faced before he could take his rightful place on the throne: Could this new album, The Wake, stand on its own among War and Pain, Killing Technology, Dimension Hatross and Nothingface while moving Voivod towards the future?
Many of these answers are found in the opening track, "Obsolete Beings." It starts with thirty seconds of whirring sound effects (similar to how many Voivod albums begin), launching into dissonant and crunchy chords and blistering drums by Michael "Away" Langevin (so far so good). When Denis "Snake" Belanger chimes in with his vocals, two things are notable: his voice sounds smoother than any 53-year-old with 30-plus years of screaming behind him ought to; and the melody line is more intricate than we've heard out of Voivod in years. And at the four-minute mark, there's a long pause followed by a decidedly slow bit, featuring some acoustic guitars. The outcome is jarring, especially as Dominique "Rocky" Laroche's bass retains its crunch. The tune ends with additional eerie effects, retroactively justifying the opening. It's a really good song.
We haven't discussed Rocky. Now an official member of Voivod, he brings a musicality that has been long missing from the bottom range of this band. While the sound retains that of previous bassists, most notably Jean-Yves "Blacky" Theriault, is distinctively Voivodian (distorted, prominent lines), Rocky's creativity adds an orchestral dimension to the songs on The Wake. In "The End of Dormancy," he takes a front seat in the breakdown with a sea-shanty wave. In "Orb Confusion," the bassline is the melodic driver throughout one of the key movements. And throughout the album, keyboards, strings and timpani work as they're used. There are not-too-subtle references to older Voivod material sprinkled throughout; keen fans will pick out the rhythm from "Psychic Vacuum" in one spot and a small section of "Jack Luminous" in another. These do not feel self-plagiarized, but rather reverential and even playful.
The Wake closes with the 12-minute "Sonic Mycelium," a song that brings the others together for a kind of a curtain call, but not in a cheesy way; it fits the concept of the album (which, according to Snake, is about a reawakening of mankind following a monstrous disaster). The Wake recalls the best sonic elements of the best years of Voivod's output while offering new ideas, new risks and new directions.
Similar Albums: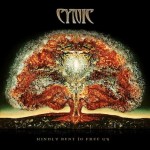 Cynic – Kindly Bent To Free Us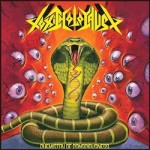 Toxic Holocaust – Chemistry of Consciousness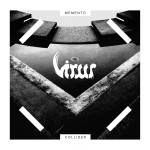 Virus – Memento Collider