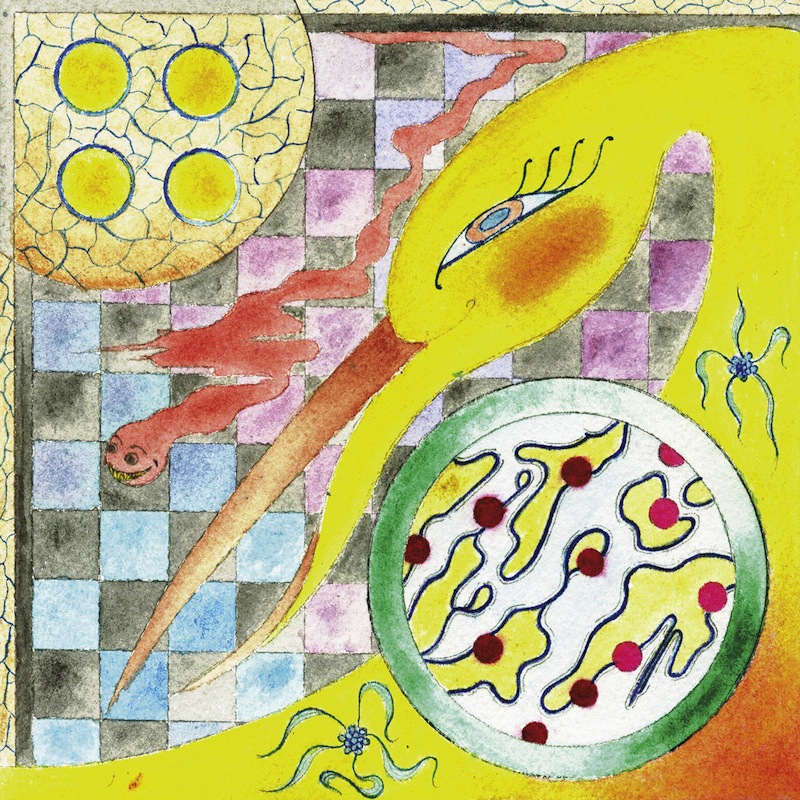 What a difference a year can make. Wand's last album Plum was one of difficult growth, showing the former trio take on a second guitarist and a keyboardist as well as becoming more democratic in their songwriting. The result was a scattershot record below the standard the group had established for themselves with excellent modern psych rock records like Ganglion Reef and Golem. But as disappointing generally as the record was, it was spotted with interesting developments, the minimalist post-punk groove that opens "Blue Cloud" being the standout.
The band's new EP Perfume shows, thankfully, precisely the same increased sonic cohesion that was hinted at around the edges of Plum. It seems at last that the five members of Wand have learned how to share space best with one another, creating not just pleasurable five-minute psychedelic rockers but also once more a set of songs that play nice with one another and build on their moods. The title opener is a ringer of a track, seemingly encyclopedic in intent, giving a compendium of what this new lineup and phase of Wand's career is about. In the seven-plus minutes of the track, Wand pass seamlessly through the distorted sonic freakouts of their early days under Ty Segall's label into the expansive psych pop and minimalism that crept up with the new players, and manages to do so without the song feeling jarring or incoherent. It's a mission statement, and a damn fine choice for album opener and title track; Wand have figured themselves out, have kept all the great ideas from Plum and want you to know.
It's fitting that this record is coming out in mid-Spring. There's a buoyancy and a joy to this record, a contrast to the moody introspective emotionalism of the last record. The cover isn't a lie; it's bright, it's vibrant, and it's full of life. At its best, Perfume feels like the perfect hybrid between the upbeat freakout indie rock records of youth and the broken-headed testosterone-laden art-house guitarisms of Josh Homme. It's hard to imagine anyone interested enough in putting on the record not finding something to love. The charm and imagination of their early material is retained but embedded in the more elaborate structures found on Plum, the band no longer bound to the charming amateurism of brief songs and strange experiments, now comfortable enough with songs and sequences and progressions and complementary structure.
Perhaps the most exciting element of the EP is that it proves the faith shown in the group thus far does not seem out of place, nor does their peak appear to have been reached. The transition to the wider lineup was a rocky one, but when you hear the fat, defined bass married against an insistent and dry hardcore drum beat all pressed against syncopated and terse krautrock guitars on "Town Meeting" only for it to collapse into a distorted synth-led tunneling sequence, only to once again be knocked on its ass by what sounds like a dozen disoriented pinball machines pinging away at once, the potential feels suddenly tangible again. There are so many ideas and they are sequenced so successfully with one another once more; songs pass in prog rock blurs of non-repeating sequences but, like the best of prog groups, are bound by an unspoken narrative arc guiding the emotional placement and length of each section.
This doesn't feel like the peak for the group or the end of the road. Given the vibrancy of the record, it's easy to imagine this as an endless spring for a group that only grows stronger with age. It feels good to see the optimistic guess about Plum proven right here and for the band to deliver perhaps their strongest set of tracks to date. It feels real good. And just in time for spring.
Similar Albums: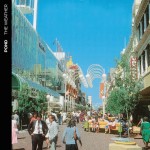 Pond – The Weather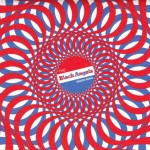 Black Angels – Death Song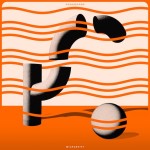 Hookworms – Microshift
Langdon Hickman
Langdon Hickman is listening to progressive rock and death metal. He currently resides in Virginia with his partner and their two pets.