Wayne Coyne announces comic book The Sun Is Sick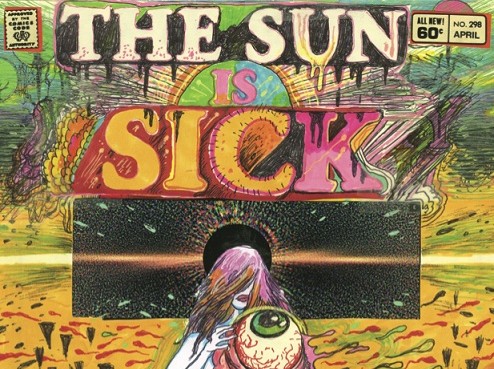 In a move that expands his ever broadening multimedia palette, Flaming Lips front man Wayne Coyne has announced the release of his first ever comic book, titled The Sun Is Sick. Coyne's introductory foray into the world of comics will include 40 pages of his fantasy inspired psychedelic artwork. That being said, like much of Coyne's other work, The Sun Is Sick is intended for an adult audience only. Judging by the cover, it promises to be a grotesque, trippy read.
The Sun Is Sick will see it's release at San Diego's Comic-Con 2013, with any remaining copies being put up for sale at the official Flaming Lips web store on July 22nd. The comic will be an incredibly limited print, so Coyne/Flaming Lips enthusiasts should act fast to pick up this unique collector's item.
For those wanting to preview The Sun Is Sick, Paste Magazine will be running highlights of the book as well as a feature with Wayne on July 17th.