Endless Playlist: The Juan Maclean – "A Place Called Space"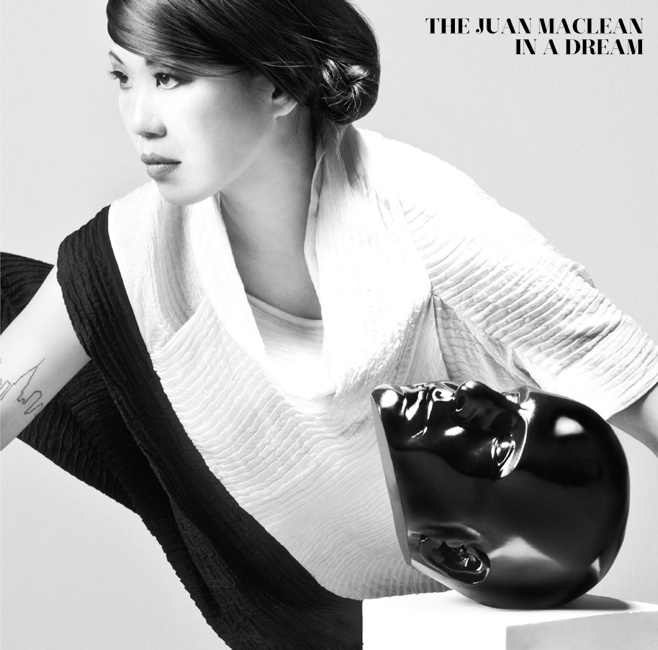 If there's one DFA Records artist that comes close to carrying the same artistic and emotional impact that founder James Murphy and LCD Soundsystem did, it's The Juan Maclean. This should come as no surprise; John Maclean and James Murphy are frequent collaborators, whether appearing on each other's records or going to back to the days when Maclean was a member of Six Finger Satellite, and Murphy having produced their music. For proof of the Juan Maclean's potency, look no further than Less Than Human — a stellar, if overlooked, debut, loaded plentifully with house jams — and its Detroit techno-inspired, sci-fi heavy follow-up, 2009's The Future Will Come.
Five years later, The Juan Maclean are returning with their third album, In A Dream, which judging by the album cover and title, may very well continue that thread of sci-fi and techno-inspired disco. The album's first lead single and opening track, "A Place Called Space" fulfills exactly what its title promises — a jam with an abundance of space where synths, guitar riffs, sound effects, drum machines and the vocals of Maclean and LCD alum, Nancy Whang bounce off each other to capture the aura. It's eight minutes long, but over the course of the song, it's hard to believe so much time has gone by, the track pulling and tugging with an overwhelming compulsion toward the dancefloor. If the opening track to In A Dream is this engaging, then that bodes well for the remainder of the album yet to be heard. For now, this will be fodder enough for busting dance moves all summer long.
[from
In A Dream
, out Sept. 16;
DFA
]