10 Best Hip-Hop Albums of 2011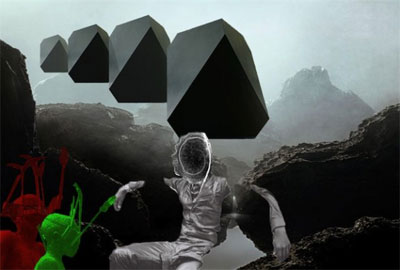 The big story about music in the '00s was that people were pirating more music than buying it, but the interesting side effect is that more artists are literally giving their music away. Nowhere is this more prevalent than in hip-hop, where mixtapes are widely circulated over the internet, free of charge. They're promotional tools, of course, which ultimately lead to some big contracts (hello, A$AP), but more often than not those mixtapes end up being better than the "real" albums paid for with major label cash (hi, Wale). Some artists have split the difference, like Main Attrakionz, who are pressing their newest mixtape, 808s and Dark Grapes II, onto vinyl. In any case, it should come as no surprise that more than half of this list of the year's best hip-hop recordings comprises free mixtapes. Yet, the best hip-hop record of the year came from an even more unlikely source: an indie rock label. There was a lot of interesting stuff happening this year, some of it familiar, some of it bizarre, but it was an entertaining ride getting here. Check these 10 hip-hop essentials from 2011.
10. Jay-Z and Kanye West – Watch the Throne (Roc-a-fella/Def Jam)
The superstar team-up of Jay-Z and Kanye West on Watch the Throne promised to be a collaboration for the ages (entirely probable given their appearances on each other's albums). The end result wasn't quite so groundbreaking or jaw-dropping, but that doesn't mean it wasn't still one damn fine hip-hop record. More than anything, Jigga and Kanye just sound like they're having a great time, which is something that's always welcome, especially when coupled with a trunk full of great beats.
Video: Jay-Z and Kanye West – "Otis"
---
9. Cities Aviv – Digital Lows (Self-released)
Cities Aviv hails from Memphis, but this up-and-coming Southern emcee isn't so explicitly tied to locale. His new mixtape Digital Lows is a great mixture of personality and expertly-used samples, among them Depeche Mode's "People Are People," which provides a banging backing to "Die Young." Cities, himself, however, is an infectious personality, dropping boasts like "In this 8-bit world, I'm Bowser." And dude definitely made better use of "Float On" than Lupe Fiasco did this year, which may not be saying much, but Aviv kills it all the same.
Stream: Cities Aviv – "Float On"
---
8. Death Grips – Exmilitary (Third Worlds)
Hyped as a 'punk-rap' outfit, Sacramento's Death Grips is one of the most ugly and aggressive outfits to emerge in American hip-hop in a while, and that's almost definitely by design. On mixtape Exmilitary, the production team of Flatlander and Info Warrior make a noisy and disorienting backing for the harsh bellows of MC Ride, who sounds a little like a hybrid of Ian Mackaye and the RZA. This is some raucous, harsh sounding stuff, but it's because of that element of danger and chaos that it's one of the most exciting hip-hop releases of the year.
Stream: Death Grips – "Guillotine"
---
7. Beastie Boys – Hot Sauce Committee Pt. 2 (Capitol)
Nobody's saying that the Beastie Boys' latest album, Hot Sauce Committee Pt. 2, is on the same level as Check Your Head or Paul's Boutique, but it still feels great hearing Ad Rock, Mike D and MCA back in fine form again. Still scrappy, still fun, and goofy when they need to be, the newly minted Rock `n' Roll Hall of Famers made a summer party record that definitely bumps, and they brought Santigold and Nas along for the ride. What's not to love about that?
Video: Beastie Boys – "Don't Play No Game That I Can't Win" (feat. Santigold)
---
6. Curren$y – Weekend at Burnie's (Warner Bros.)
For a dude whose entire identity centers mostly around weed and video games, Curren$y is surprisingly prolific, having dropped two full-length albums in 2010, another new one in 2011, and several mixtapes in between. Curren$y's newest proper album, Weekend at Burnie's, merely builds on his chill, perpetually stoned persona, with more stellar production from Ski Beats, jazzy and smooth, just as a laid back summertime hip-hop record should be.
Video: Curren$y – "This Is the Life"
---
5. A$AP Rocky – LiveLoveA$AP (self-released)
Having famously signed a $3 million record contract this year, A$AP Rocky is earning the dollarsign in his name, and this excellent new mixtape from the Harlem rapper is a good example of why people are making a fuss. Rocky's skills are solid enough, and his personality magnetic, but the best performances here belong to Clams Casino, whose hypnotic, futuristic beats consume half of this outing.
Stream: A$AP Rocky – "Bass"
---
4. Danny Brown – XXX (Fool's Gold)
There's a lot of hedonism, irresponsibility, carelessness and mania on Danny Brown's XXX, and thank goodness for that, because as unreliable a guy Brown might be to watch your pets or pick you up from the airport, he makes for one hell of an entertainer. Half of this mixtape comprises "Did he just say that?" moments, and the other half comprises laser-focused verses that range from quotable to poignant. With added post-apocalyptic production, XXX is made all the more unbelievable.
Stream: Danny Brown – "Monopoly"
---
3. Main Attrakionz – 808s and Dark Grapes II (Mishka)
Main Attrakionz are solid enough rappers, but I'd be lying if I said that's why 808s and Dark Grapes II is such a compelling release. It's all about the soundscapes on this one, ambient, blissful and intoxicated in all the right ways. It's about the dreamlike float that happens in "Chuch." It's about the druggy haze that consumes the Clams Casino-produced "Take 1." I've read a few snide remarks about hip hop gone chillwave, but this is a delightfully trippy new direction for rap music.
Stream: Main Attrakionz – "Take 1"
---
2. Big K.R.I.T. – Return of 4eva (self-released)
Mississippi emcee and producer Big K.R.I.T. dropped two mixtapes this year, one in particular, the outstanding Return of 4eva, standing tall above almost every other hip-hop release this year. It's a work of endearing humanity, big dreams, cars, girls, and love of hip-hop above all else. He's wide eyed on "Dreamin'," rocks a party in "Sookie Now," and gets a lot off his chest in six epic minutes of "The Vent." Basically, Return of 4eva has a little bit of just about everything, and might have been number one on this list had a veteran not completely re-written the rules of hip-hop.
Stream: Big K.R.I.T. – "Dreamin'"
---
1. Shabazz Palaces – Black Up (Sub Pop)
A pretty solid creative streak ran through the hip-hop universe in 2011, leading a large number of artists to expand its parameters, even if there weren't necessarily as many instant classics. Yet, Shabazz Palaces' Black Up is just that. It's definitely one of the weirdest rap records to be released in a while, and it doesn't appear to follow any specific set of rules. Instead, it's a work of Ishmael Butler's strange and amazing vision, a surrealist mixture of beats and stream-of-consciousness rhymes. I've spun it a lot this year and there are still parts that catch me off guard, and almost all of it continues to blow me away. All the basic hip-hop elements are there – samples, beats, energy, bravado – but pieced together in a way that creates something completely new.
Stream: Shabazz Palaces – "Swerve… the reeping of all that is worthwhile (noir not withstanding)"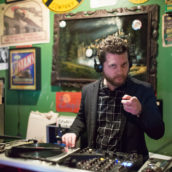 Jeff Terich
Jeff Terich is the founder and editor of Treble. He's been writing about music for 20 years and has been published at American Songwriter, Bandcamp Daily, Reverb, Spin, Stereogum, uDiscoverMusic, VinylMePlease and some others that he's forgetting right now. He's still not tired of it.