The 60 Best Hip-Hop Albums of the 21st Century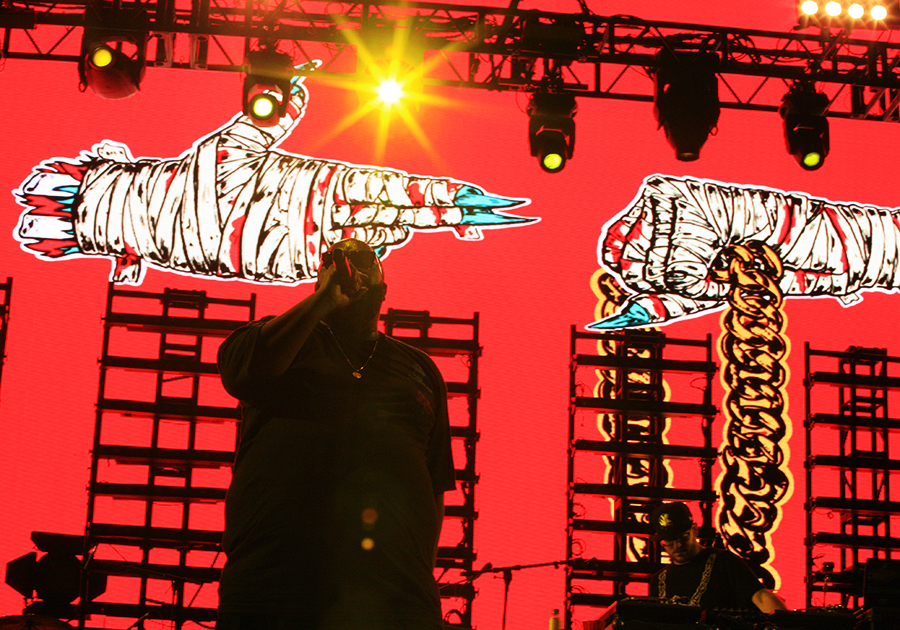 The close of the decade is just over the horizon. And as we get closer to the turning of that calendar page, we've begun to look back at the decade—and millennium—that was. In 2017, we got something of a headstart by assembling a list of the best metal albums of the previous two decades, a list that's proven significant for how much a fringe genre has come to define trends in guitar-based music. And similarly, we've come to another genre-specific survey of the millennium: The best hip-hop albums of the 21st century.
It's been just in the last few years that we've seen a significant sea change: Hip-Hop is now more popular than rock for the first time ever. And it's easy to understand why—despite Dave Grohl's cheerleading, there's still a lot of stagnant creativity in rock (not totally of course but it's naive to ignore it), whereas hip-hop keeps evolving, keeps growing, keeps producing more relevant recordings that sound nothing like the ones before them. And when we started discussing our favorite hip-hop albums of the past two decades, the most significant trend was that they were all over the map. This list goes from Dirty South to the trap, LSD trips to ego trips, internal struggles to enemies lists. We got it from here; thank you for your service.
Update: We expanded this list in 2023.
***
Note: When you buy something through our affiliate links, Treble receives a commission. All albums included are chosen by our editors and contributors.
---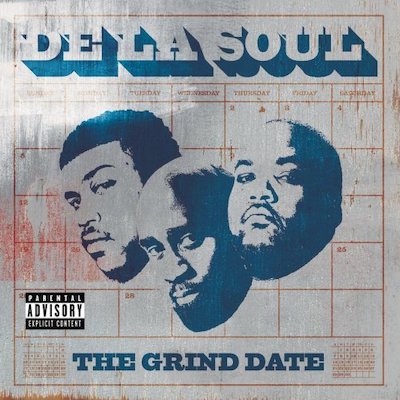 60. De La Soul – The Grind Date
(2004; Sanctuary)
Like Basquiat defaulting to the spray can just to show folks he could still do it, De La Soul—the incendiary trio of Emcees from Long Island—went back to seething lyrical pressure as the priority for their seventh studio album The Grind Date, and let a crop of 2004 new dudes handle the beats. With no skits in sight, inferring stakes got much higher, the message, not a comeback one just a continuation, needed to be crystal. With producers, J Dilla, Madlib, 9th Wonder, Supa Dave West and Jake One contributing far above average tracks, guest emcees Common and more importantly MF Doom and Ghostface deliver animated yet surgical verses generally reserved for solo projects. But it's still De La serving the hard lesson and sharp quotables. Posdnuos relays the personal math on "Rock Co.Kane Flow" with: "They say the good die young, so I added some/ Bad-ass to my flavor to prolong my life over the drum/ Everyone cools off from being hot/ It's about if you can handle being cold or not."
Observing how Hip-Hop from the late '90s to the early oughts went from expanding minds to brainwashing them—luke warm producers names being shouted over tracks instead of lyrics—the trio brandished a wiry and quick-moving release, better for the administering wisdom that bites. – John-Paul Shiver
Listen: Spotify
---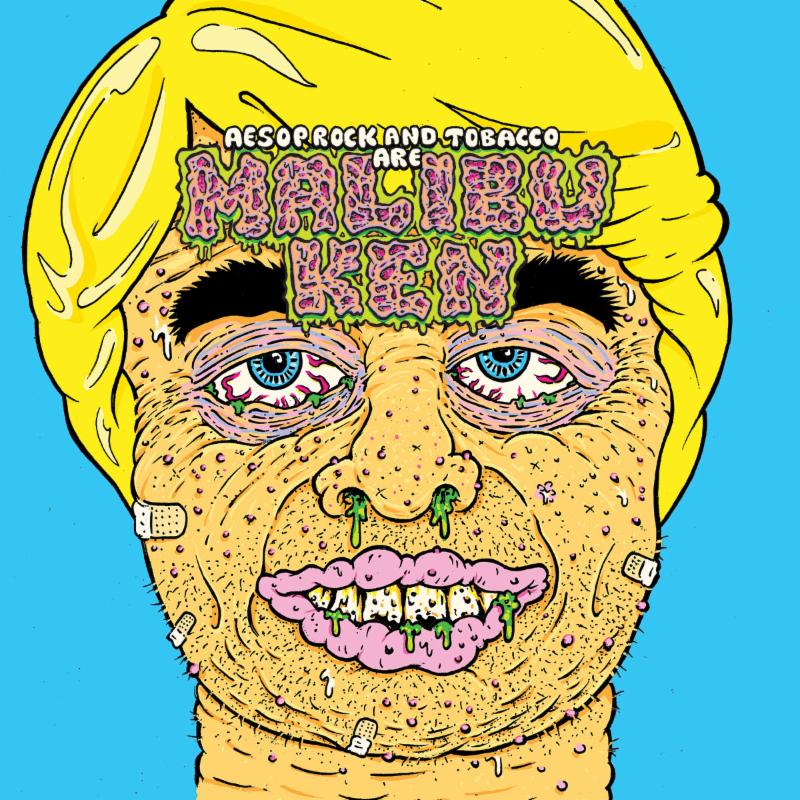 59. Malibu Ken – Malibu Ken
(2019; Rhymesayers)
"Tuesday," the second song on Aesop Rock and Tobacco's collaborative debut as Malibu Ken, opens with fungus growing inside a car, and features graphic depictions of pimples, warts, boils and other skin growths. Its artwork out-icks the Garbage Pail Kids while its narratives navigate the space between a fucked-up LSD trip and true crime horrors. As much fun as it is to hear this unlikely duo navigate their way through corn mazes and stoner snacks, there's a sense of danger that's not far from the surface—"Acid King" takes a gritty snuff-film rewind to 1984 in a narrative of Ricky Kasso's drug-fueled murder of Gary Lauwers. Malibu Ken seems on the surface like nerd-rap pranksterism but just a cursory look under the hood reveals the most stunningly psychedelic analog-synth hip-hop sounds of the past two decades paired with Aes' most eye-popping, and at times uncomfortably descriptive turns of phrase. On one hand it's pretty gross. On the other it's like a pretty desert rose. – Jeff Terich
Listen/Buy: Bandcamp | Merchbar (vinyl)
---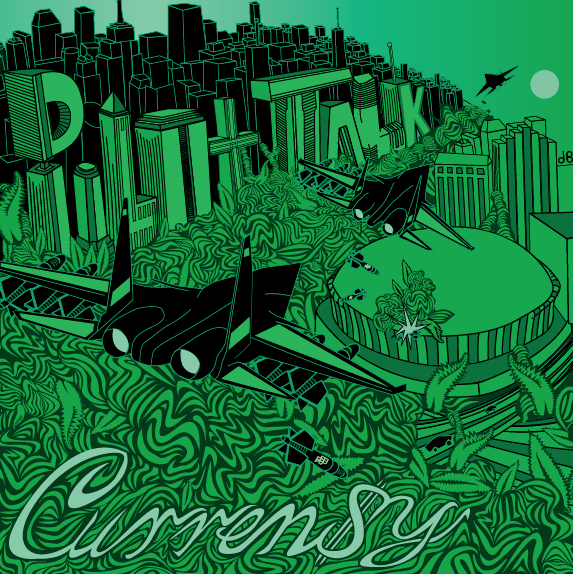 58. Curren$y – Pilot Talk
(2010; DD172/Roc-a-fella/Bluroc)
Some records become classics by not aspiring to be classics. This is one of them (as is, for what it's worth, this record's sequel). Pilot Talk finds Curren$y and the perennially underrated Ski Beatz crafting 13 tracks of languid, hypnotic cloud-rap. Ski draws from soul and psych-rock and electro and filters them all through his East Coast lens (don't forget, he had credits on Reasonable Doubt!), Curren$y lays down his stylish, deceptively intricate shit-talk, and guests from Jay Electronica to Devin the Dude round out the record and help give it the languorous hangout feel that makes it so compulsively relistenable. Wiz Khalifa could never. – Ben Dickerson
Listen: Spotify
---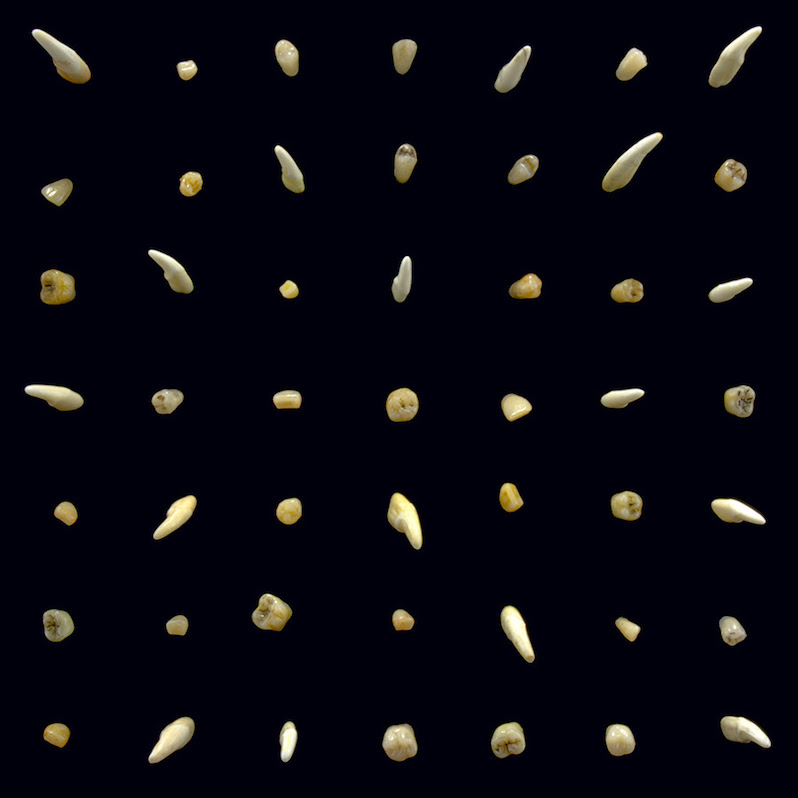 57. clipping. – Visions of Bodies Being Burned
(2020; Sub Pop)
In some alternate universe, the soundtrack to Judgment Night paired Nine Inch Nails with Three 6 Mafia and Geto Boys with Lustmord. It only took two and a half decades, but Los Angeles trio clipping. made good on some faint, gossamer promise of industrial horrorcore with last year's There Existed An Addiction to Blood, and delivered an even nastier second installment in this year's Visions of Bodies Being Burned. The farthest thing from comfort listening, Visions is a response to America's ongoing reckoning with institutionalized racism via horror-film and experimental hip-hop aesthetics, Daveed Diggs invoking the '90s-era cult rentals Candyman and Scream while producers William Hutson and Jonathan Snipes dial up both the harsh noise and the bass-driven bops. Nothing here is autobiographical—it's rooted in pop culture and lore—but it always connects back to something real, something we should face. Fuck, these songs slap though. – Jeff Terich
Listen/Buy: Bandcamp
---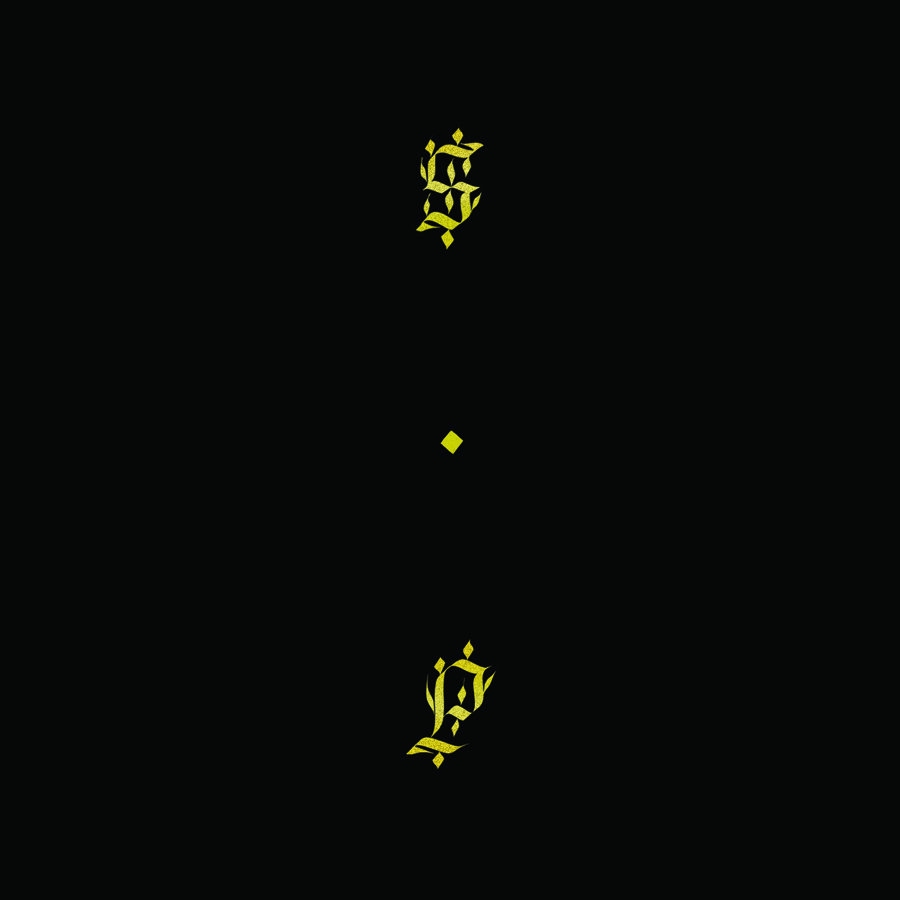 56. Shabazz Palaces – Black Up
(2011; Sub Pop)
It's easy to say about any year, but 2011 was a big year for hip hop. The big names of the genre seemed in overdrive, Kanye following his previous year's My Beautiful Dark Twisted Fantasy with a ridiculously anticipated Jay-Z collaboration, while Eminem was busy sweeping the Grammys. Amidst it all, though, the undercurrent of fresh waters was emerging. A kid called Kendrick released his debut to critical acclaim, as did a duo from Seattle called Shabazz Palaces whose darkly weird, jazz-influenced brand of hip-hop turned heads. Steeped in strange rhythms, experimental song structures and one half '90s hip-hop royalty, Black Up was a progressive album that encapsulated hip hop's need to keep moving. The fact it was the first hip-hop album released on Sub Pop perhaps speaks more volume than its bass and drums ever could. – William Lewis
---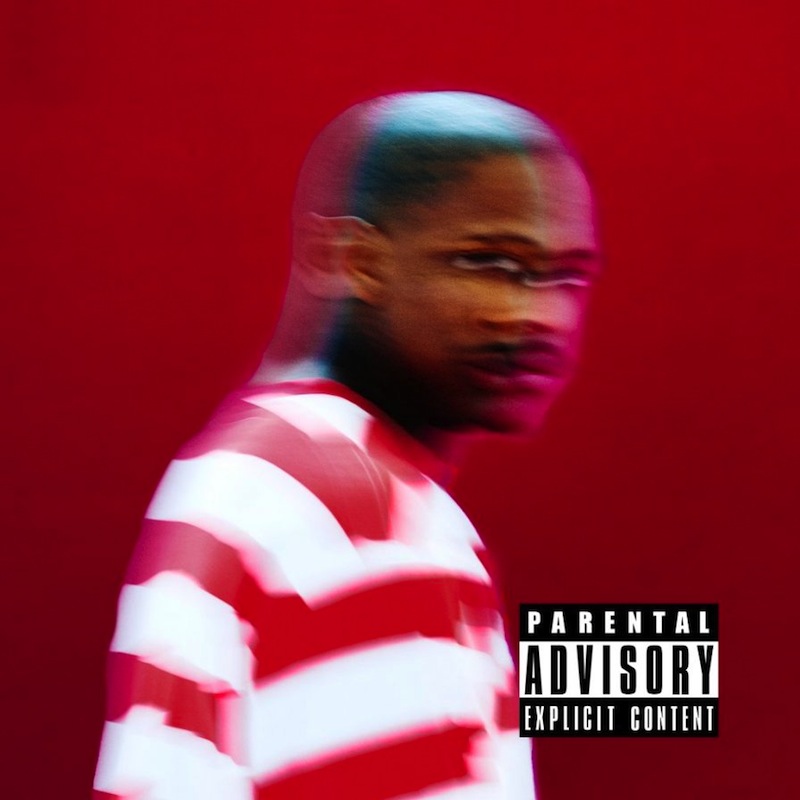 55. YG – Still Brazy
(2016; Def Jam)
YG's second studio album is so special, in part, because it manages to be both a top-notch West Coast party record and, at the same time, one of the most urgent political records in recent memory—the It Takes a Nation of its era. Animated both by the Black Lives Matter movement and by an attempt on YG's own life, Still Brazy is thoughtful, impassioned, and vital, and, thanks to collaborators like Swish and Terrace Martin, it comes in the form of floor-shaking, window-shattering G-funk. It's a reminder, too, that West Coast rap is just as much "The Day the Niggaz Took Over" as it is "Let Me Ride." – Ben Dickerson
Listen: Spotify
---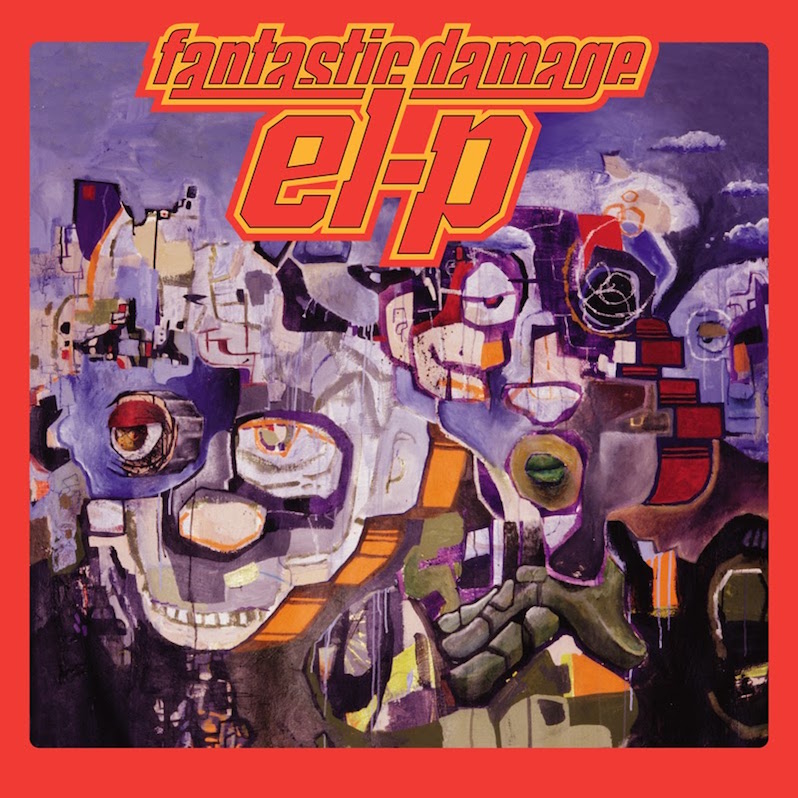 54. El-P – Fantastic Damage
(2002; Def Jux)
"My name is El-P, I produce and I rap too." There's a reason why Jaime Meline credits himself in "Tuned Mass Damper" as a producer first. Particularly in the early '00s, the Brooklyn rapper and Def Jux label head was making beats for a long list of other rappers, many of whom also had a Def Jux release or two: Aesop Rock, Cannibal Ox, Mr. Lif, Murs, Del the Funky Homosapien and Cage, among others. So it's all the more remarkable that it's his own solo effort, Fantastic Damage, that stands among the best releases on the label's brief run. A satirical, dark, unsettling landscape of broken families, sci-fi tropes, dark alleys and MPC thunder, Fantastic Damage lives up to its name in high points such as the too-many-guns nightmare "Deep Space 9mm" and dystopian sales pitch "Stepfather Factory." To say he was ahead of his time is almost redundant given that nihilistic futurism is pretty much his aesthetic, but the fact that Run the Jewels found success a dozen years later more or less proved that point. – Jeff Terich
Listen/Buy: Bandcamp | Turntable Lab (vinyl)
---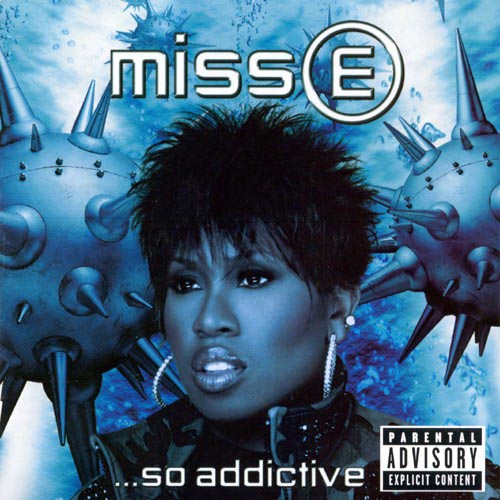 53. Missy Elliott – Miss E…So Addictive
(2001; Elektra)
That "Take Away/4 My People" double video may have been slightly on the nose but hey, that kind of comes with the territory and given then events it deals with you can't really hold it against Missy Elliott. Certainly not since her third album remains one of the most daring albums of the new millennium. Missy showed a confidence beyond what we'd seen from her first records and, in the process, produced several of her best and biggest songs. Her punchy lyrics and songwriting stood out in an album that, almost 20 years later, has stood the test of time. – William Lewis
---
52. Raekwon – Only Built 4 Cuban Linx Pt. II
(2009; Ice H2O/EMI)
Had the calmly swaggering Raekwon's sequel to his justly celebrated masterpiece been a mere retread, we wouldn't be talking about it now. But Only Built 4 Cuban Linx Pt. II is an exhaustively detailed exploration of crime's bleakest realities: Rae is much older and wiser than the ambitious Wu-Gambino on the first OB4CL, the burden of command evident in his dextrous flow. Ghostface Killah remains an excellent foil, but his energy seems desperately manic, more than a little haunted. It's not all joyless; celebrations of kingpin glory like "Kiss the Ring" and plain old shit-talking sessions like "House of Flying Daggers" and "New Wu" are album highlights. Yet more common are grim laments of men neck-deep in the coke trade ("Pyrex Vision," "Surgical Gloves"), shooting it out with rivals ("Sonny's Missing," "Mean Streets") or imprisoned for life ("Have Mercy"). Ultimately, OB4CL Pt. II is a work of brutal yet poignant urban crime fiction as much as anything by Richard Price, George Pelecanos, Walter Mosley or Iceberg Slim—grounded in cinematic soul production from all-time greats including J Dilla, Pete Rock, Alchemist, Dr. Dre and RZA. – Liam Green
Listen: Spotify
---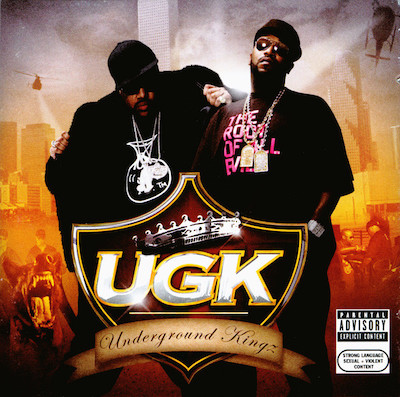 51. UGK – Underground Kingz
(2007; Jive)
If you were a seasoned UGK fan in 2007, watching Underground Kingz scale the Billboard charts must have been like tricking your picky-eating friend into eating haggis. It took nearly two decades for UGK to get into the limelight with Underground Kingz and just months after its release, Pimp C died of kidney failure. Therefore, UGK's double-album is an artifact, totemic of a very brief moment of glory for the Port Arthur duo. That said, UGK's brief moment is Texas-size (29 tracks!) and bangers like the funk-heavy "The Game Belongs to Me" and "Take the Hood Back" display the juxtaposition of Pimp C's snarling acumen next to Bun B's unpretentious and economical delivery. And then, of course, there's "Int'l Player's Anthem." When the aughts fortify as a singular genre of music and Time-Life has a compilation album that they advertise on late-night cable TV, where the track listing scrolls down the screen, that collection will be anchored by "Int'l Player's Anthem." A strong argument can be made that this was the most prominent rap song of the past 20 years. The banger glides over four narrators and moves from Andre 3000's introspection to Pimp C's aggression, into Big Boi's lustful frustration and ends with Bun B's technical ease. – Paul Glanting
Listen/Buy: Spotify | Turntable Lab (vinyl)
---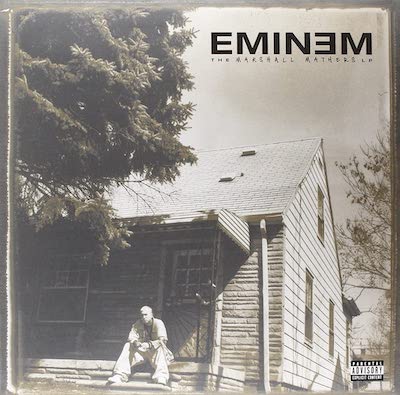 50. Eminem – The Marshall Mathers LP
(2000; Aftermath)
Recent records may have stained his reputation in the eyes of many, but it's important to remember Eminem historically. The Slim Shady EP and following Slim Shady LP placed him on the map as a young protege of Dr. Dre spinning elaborate, elastic and highly narrative tales, blending both the humor and wordplay of someone like Method Man at his peak with the dense horrorcore of his native Detroit. On Marshall Mathers, everything was intensified; his proto-emo rap narratives of childhood in neglect and abuse, the heart-baring introspection of tracks like "The Way I Am" and, of course, the big pop-rap crossovers like "The Real Slim Shady," which only further worked to cement his place in the broader pop canon. But it is the track "Kim" that demonstrates Eminem at peak power, both for best and for worst. It is a highly disturbing track tracing a horrific tale of domestic violence, its narrative conveyed by Eminem as master storyteller in horror-through-hip-hop. It is both Eminem at his most grandiloquent and technically gifted, provoking a one-man theater of real-life tales of horror, as well as everything Eminem has ever been accused of. It is counterbalanced earlier in the album by "Stan," another all-time great narrative rap track, this time specifically undercutting a fan interpreting the overarching horror narrative of Marshall killing Kim which had played at that point across multiple songs and albums as an overarching endorsement of violence instead of what Eminem always sought to do: dark, violent horror storytelling through rap. – Langdon Hickman
Listen/Buy: Spotify |Amazon (vinyl)
---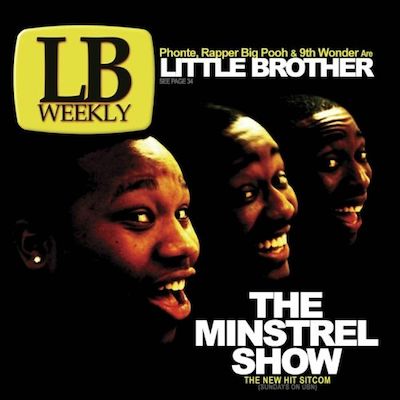 49. Little Brother – The Minstrel Show
(2005; Atlantic)
The Minstrel Show was supposed to be the thing that blew them up; instead, it was the thing that imploded them. So overlooked the only way they could've bettered their band name would be to call themselves Jan, Little Brother did for satire in the African-American community what The Boondocks was doing on Adult Swim. Tragically, Aaron McGruder's baby got far more viewers than this talented Southern outfit got plays—ironically enough, both were chastised by BET—and within a couple years the band had immolated due to record company malfeasance, an uncaring general public, and the fact people really do not like it when black people refuse to let history be forgotten even (especially?) in satirical fashion. That's America: home of Homeboys In Outer Space before Blackish, Meteor Man before Black Panther and Kanye West before…well, Yeezus. We contain multitudes, even if LB's discography and album sales tragically didn't. – Butch Rosser
Listen: Spotify
---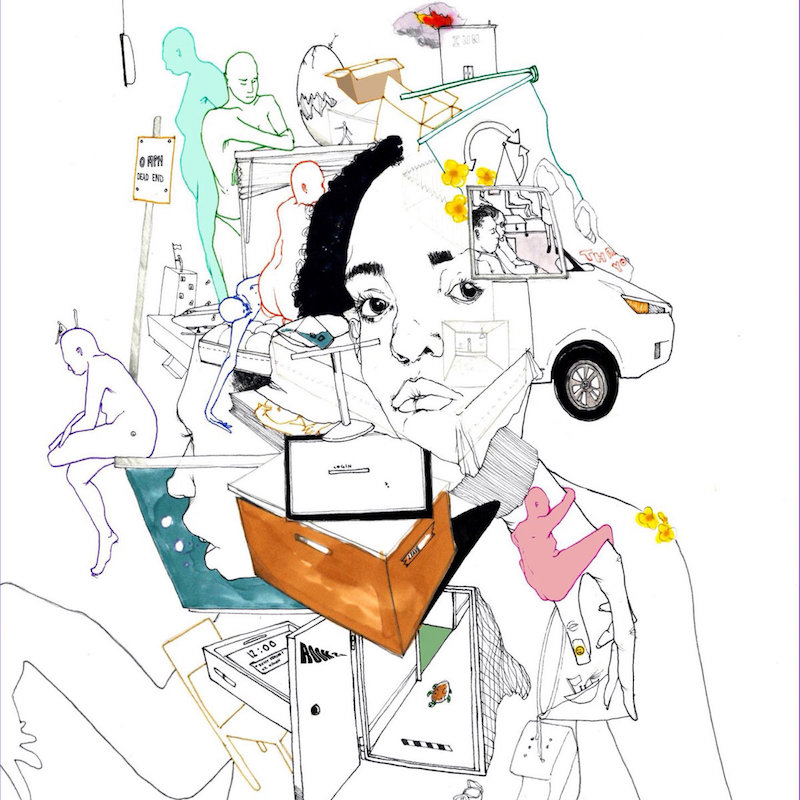 48. Noname – Room 25
(2018; Self-released)
Chicago's Fatimah Nyeema Warner revives a sonic bloodline first encountered two decades ago, as rap's feminine side started to get poeticized and politicized by subtle, supple voices—Bahamadia, Erykah Badu, Jill Scott. Over string sections and loose drum parts that could have been lifted from a Björk album, the themes of Room 25 comprise a social media feed laid bare, as Noname describes her everyday struggles with sex, love, paying the rent, and gender inequality with conversational casualness. Her lines could be told over the dinner table or FaceTime, yet their vocabulary and deceptive speed expand to fill rooms. – Adam Blyweiss
Listen/Buy: Bandcamp
---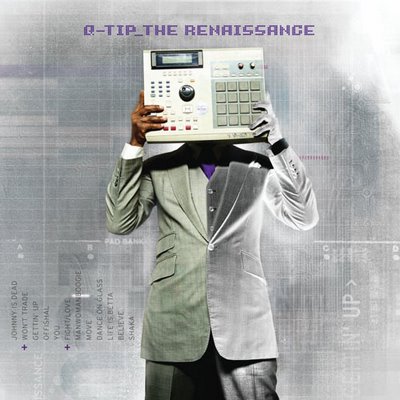 47. Q-Tip – The Renaissance
(2008; Universal Motown)
Frankly, it's baffling that an album this catchy and enjoyable and sharp took almost ten years and (at least) three fully-produced permutations to see the light of day; still, you've got to be glad it did. Q-Tip's follow-up to his first solo album (the underappreciated pop move Amplified) was nearly-fully produced and played and written by the man himself (with one outsourced beat from Jay Dee), and it's a full vision, weaving together boom-bap and jazz and neo-soul. And, of course, Tip's raps are at the forefront, as smooth and thoughtful and energetic as ever. – Ben Dickerson
Listen: Spotify
---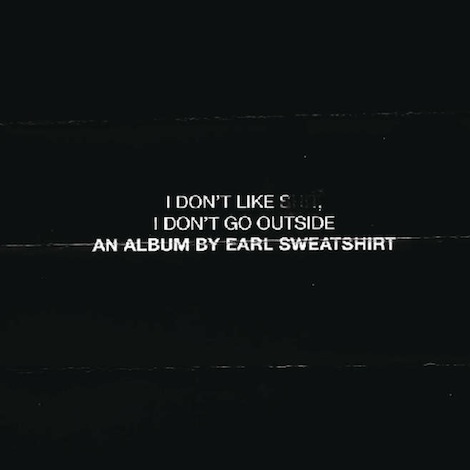 46. Earl Sweatshirt – I Don't Like Shit, I Don't Go Outside
(2015; Tan Cressida/Columbia)
Earl's career up till I Don't Like Shit was a spotty one, beginning with a splash as a member of problematic but culturally powerful (and young) rap collective Odd Future before dropping the most critically lauded solo record of the group with Earl and then promptly disappearing out of thin air at the height of his fame. At the time little was known about his location and Earl seemed destined to become one of those figures we make movies about, lost geniuses snatched up before a masterwork could be delivered, all cigarette smoke and potential and ash. But then he roared back with a quick one-two punch of Doris, a highly acclaimed but relatively straightforward album in its own right, and I Don't Like Shit two years later. The latter saw Earl grow up; the lyrics turned dark and introspective, old notebooks of childish provocateurism exchanged for the heady introspection that came during his isolation, the beats taking a raw and expressionistic turn rather than boom-bap or otherwise straightforward hip-hop production. It felt like Earl becoming a dark counter to the likewise separated Frank Ocean, who seemed by that point to be wholly detached from Odd Future and exploring his own artful potentialities in a more ambiguous and less defined space. I Don't Like Shit became the archetype for the young great rapper; each of his following records feels more indebted to it than any of his other works. This is for good reason; at last, Earl's voice shone through, the boy become a man, and one that could pen great, moving, and mature rap records to boot. – Langdon Hickman
Listen/Buy: Spotify | Turntable Lab (vinyl)
---
45. Saba – Care for Me
(2018; SabaPIVOT)
There have been more innovative rap records released in the past 20 years, more unconventional, more playful and creative, more gritty and uncompromising. But there is no album in the past two decades of hip-hop quite as emotionally gutting as Saba's Care For Me. Dripping with grief, it presented the Chicago rapper as both brutally honest and unguarded, opening its first track with an elegy to his murdered cousin: "Jesus was killed for our sins/Walter was killed for a coat." From that moment, Saba takes listeners through a meditation on grief and loss that's both aching and profound, setting him apart from his Chicago peers with an emotionally honest approach that stands in contrast to Chance the Rapper's feelgood charm and Joey Purp's harder edged street raps. Care For Me is sometimes intensely intimate, delving into the painful thoughts of someone at their most wounded. But it holds an uncomfortable truth at the center of it—this is a feeling we'll all eventually come to know. – Jeff Terich
Listen: Spotify
---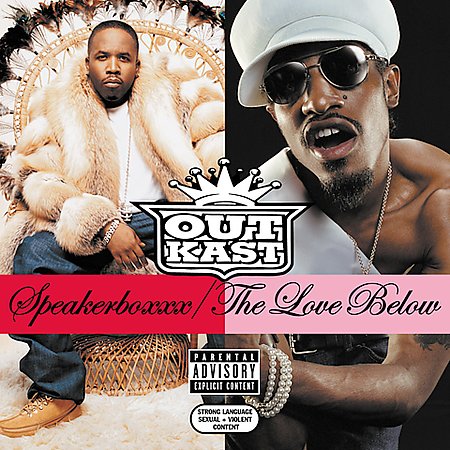 44. Outkast – Speakerboxxx/The Love Below
(2003; LaFace)
Irony alert: the double album that is, for all intents and purposes, Outkast's swan song only threw into stark relief one final time just how singular Big Boi and 3 Stacks were in the game. There wasn't a rap group like them before; it's been 15 years since this release and there hasn't been an act like them since. You can feel it in the intricacy and humor from the big radio hits like "Hey Ya!" and "Roses," you can nod your head to it on album cuts like "The Rooster," "She Lives In My Lap" and "Flip Flop Rock," but whether you spend a little under an hour with Big, a little over it with Dre, or about a LOTR with them both, the feeling you will probably come away with is a sadness that means both metaphorically and literally they don't make them like this anymore. – Butch Rosser
Listen/Buy: Spotify | Merchbar (vinyl)
---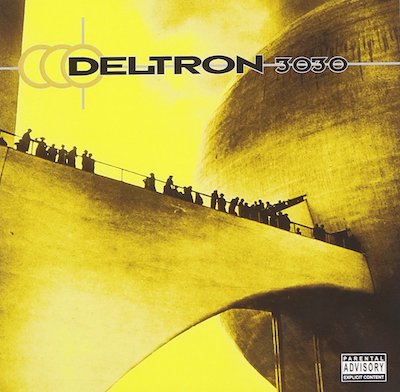 43. Deltron 3030 – Deltron 3030
(2000; 75 Ark)
There's still ten centuries to go before 3030 arrives, but the cyberpunk dystopia that Del the Funky Homosapien, Dan the Automator and Kid Koala laid out on their debut collaboration doesn't seem that far off from the absurdist nightmare that currently surrounds us. But then again, 2000 seemed like ages ago, and "hanging chads" weren't yet part of our vernacular. Which is perhaps what makes this sci-fi future-rap vision so compelling, and the sound of it even more so. As Del narrates an Orwellian satire through witty wordplay and sometimes bleak visions, Dan the Automator crafts cinematic soundscapes to score his robot uprising. It's future surrealism that was designed to be polished chrome but feels evergreen. – Jeff Terich
Listen/Buy: Spotify | Merchbar (vinyl)
---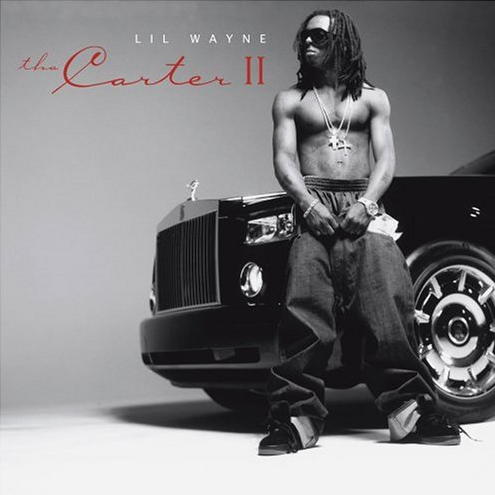 42. Lil Wayne – Tha Carter II
(2005; Cash Money)
Even fourteen years after its release—a stretch that, for Lil Wayne, contains Dedication 2, Da Drought 3, and Tha Carter III—Tha Carter II remains Wayne's best and most complete album-length statement. The 2005 album finds Weezy F. in the middle of his transition from hard-nosed, traditionalist gangster-rapper to bugged-out star-eater ascendant; his rapping here is some of his most inspired and his most focused. The sample-heavy East Coast palette of the beats showed that he knew his history; his writing and his wordplay showed that he was the future. When he says he's the best rapper alive on C2, you'd be a fool not to believe him. – Ben Dickerson
---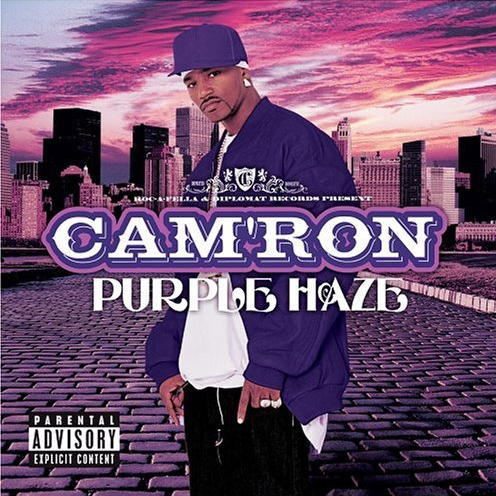 41. Cam'ron – Purple Haze
(2004; Roc-a-fella)
Cam'ron's mastery over his polysyllabic bars has only ever been matched by his unrelenting absurdity and filth but Purple Haze established the Harlem rapper as more than a rapper: Cam'ron became a world-builder. Purple Haze hears Cam'ron forge narratives out of surreal audacity and while "Killa" Cam's depictions of Harlem are nihilistic and dripping with debaucherous philandering vice, lines like "Observe, cock, and spray/ hit you from a block away/Drinking sake on a Suzuki we in Osaka Bay" ("Down and Out") and "Yellow diamonds in my ear, call them 'Lemonheads'/ Lemonhead end up dead/ Ice like Winnipeg/Gemstone, Flintstones/You could say I'm friends with Fred" ("Killa Cam") display Cam's adroit proficiency for metaphor, simile, allusion and alliteration. Purple Haze is the apex of the purple fur-coat wearing libertine's self-obsession but it's also a showcase of one of the most bombastic grasps of the English language. – Paul Glanting
Listen: Spotify
---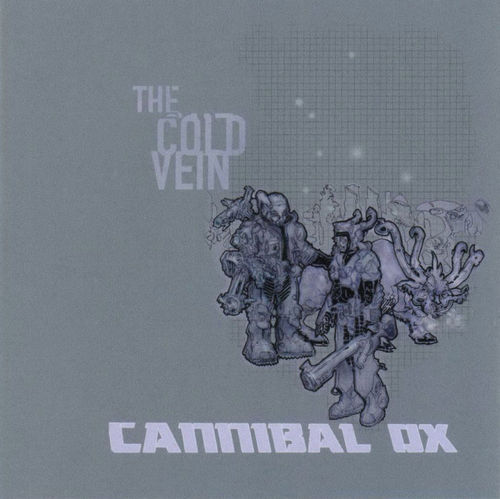 40. Cannibal Ox – The Cold Vein
(2001; Def Jux)
The '90s was a renaissance of complaining about how sanitized and culture-free New York became once Giuliani took office. But you wouldn't know it to hear Cannibal Ox's 2001 debut. Awash in the murky El-P production that earned him every "dystopian" description lobbed his way, The Cold Vein is chilling and chilly, a depiction of New York City that sounded more dangerous than any hip-hop record since The Infamous. But it's a surreal and ambiguous kind of danger, more Blade Runner than Taxi Driver, with one-liners that feel like a splash of ice water to the dome: "Those who have more than them, prepare to be vic-tems." It's the kind of rap album you listen to for how it sounds, with the unfortunate truth being that they'll never make a record that sounds like this again. (El-P has sworn never to work with them again, and Vast Aire and Vordul Mega have had plenty of unkind words about him as well.) But maybe lightning doesn't need to strike twice when the landscape's already been scorched. – Jeff Terich
Listen/Buy: Bandcamp
---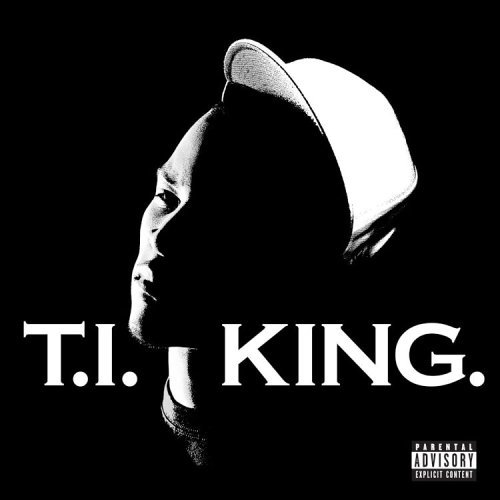 39. T.I. – King
(2006; Grand Hustle)
On "King Back" which opens King, Just Blaze samples a big-band composition, which sounds like the score to the final showdown of a Kung Fu film, where one underdog dispatches the hostile advances of an entire gang with hyperbolic grace. It's a perfect catalyst for T.I. to definitively declare himself one of the gilded anchors in a brutally fickle genre. From the remake of UGK's classic "Front Back" to "Ride Wit Me" T.I. proves himself to be an adept MC steeped in southern charisma. Meanwhile "What You Know" may be the most underrated rap epic of this century's first decade. It's near impossible to not feel 5 inches taller, when listening to the Atlanta MC's gentle reminders of his infamy. King is like literature that describes the mundane world with such brash assurance it's a bolt of clairvoyance where you think the words are talking specifically to you. There are numerous lines on King that, when delivered through T.I's resolved drawl, should be written out in elegant calligraphy, used as literary epigraphs, and tattooed on our inner-wrists. – Paul Glanting
Listen: Spotify
---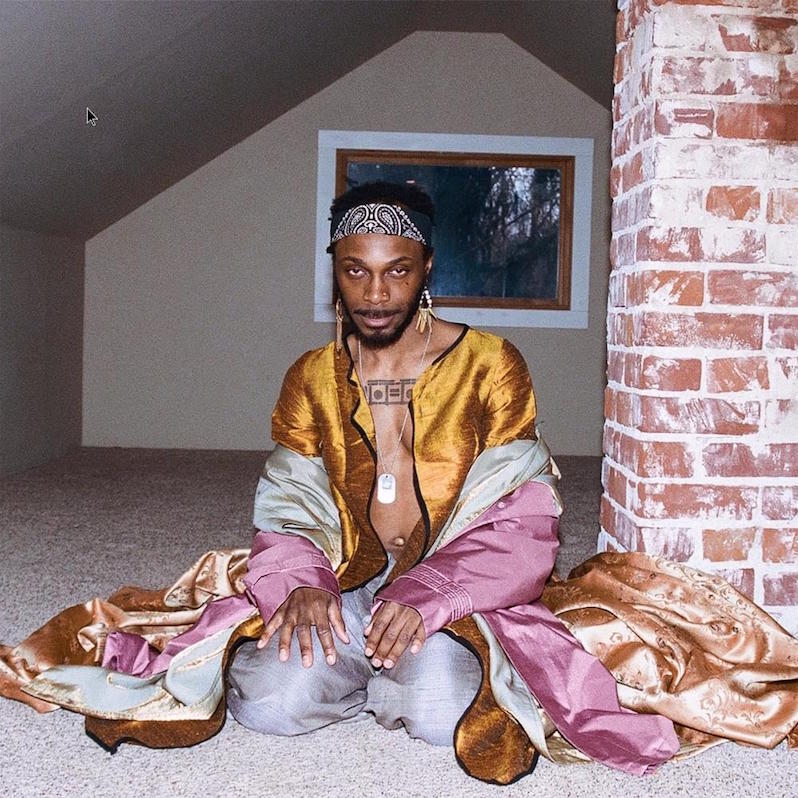 38. JPEGMAFIA – All My Heroes Are Cornballs
(2019; EQT)
Props are in order for JPEGMAFIA for managing to blow up while remaining weird. But it's only appropriate, I guess, that an artist who so clearly enjoys discomfiting his fans would resist crossing over. All My Heroes Are Cornballs refuses to be the formal introduction that it could have been; instead, the album is a defining statement because of its turbulence. It's a mirror that chooses to shatter over and over and over again, all jagged edges and glimpses. The production here is some of the prettiest JPEG's ever done; either that, or it's the ugliest or most jarring, and the album vacillates between the two, from wind chimes to scrap metal as Peggy jumps between AutoTuned hooks and anxious, jugular-bursting verses, never quite the same as he was on the last song but always incisive and unignorable. The man's got a funny way of being "disappointing." – Ben Dickerson
Listen: Spotify
---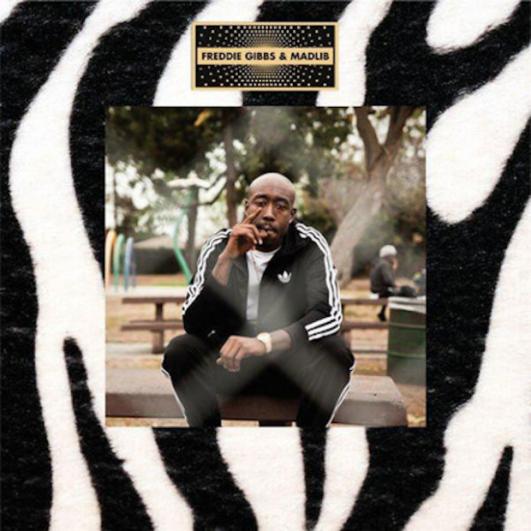 37. Freddie Gibbs & Madlib – Piñata
(2014; Madlib Invazion)
The Venn diagram of hip-hop fans who like Freddie Gibbs' singular ground-level take on crime rap and also can't get enough of Madlib's abstract genre-hopping vinyl nerd production might seem small. But Gibbs and Madlib had a clearly aligned vision that paid off in spades: Piñata filters Gibbs's highly detailed observations of life, love, sex, drugs, violence and, well, incredible fried chicken dinners (it is impossible to listen to "Harold's" without getting hungry) through an immersive sonic tapestry of '70s funk rhythms, languorous jazz and dozens of blaxploitation film samples. Earl Sweatshirt, Raekwon, Danny Brown, Scarface, the late Mac Miller and others show up to drop excellent guest verses, but rest assured, this is Freddie's show. While the gangster narratives of "Thuggin" and "Supplier" are well within the Gary, Indiana MC's wheelhouse, he also gets more intensely personal and vulnerable on songs like "Deeper" and "Lakers" than most rappers stylistically comparable to Gibbs ever do. – Liam Green
Listen/Buy: Spotify | Turntable Lab (vinyl)
---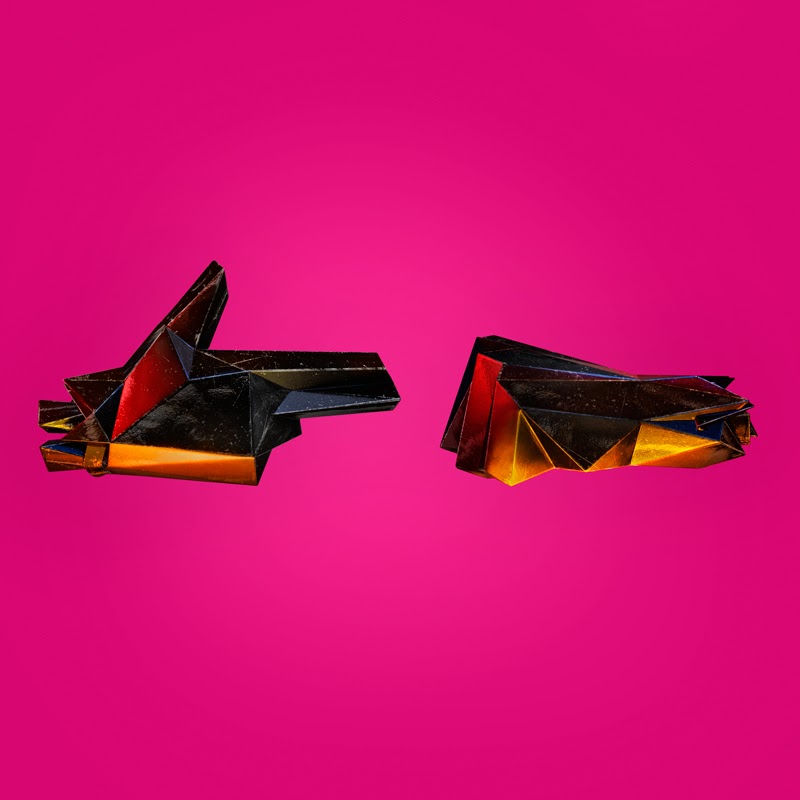 36. Run the Jewels – RTJ4
(2020; Jewel Runners/BMG)
If Run the Jewels sounded particularly timely in 2020, well, it wasn't them that changed. Killer Mike and El-P's dystopian screeds have seemed a little less paranoid with each passing year, and 2020's parade of injustice and indignity proved to be the duo's biggest vindication yet. RTJ4, released for free in June, hammers home their most salient political points with renewed vigor, particularly on the incendiary standout "Walking in the Snow," which paints an incredibly bleak portrait of the American criminal justice system, and "JU$T," an exploration of how capitalism has warped our social morality. RTJ4 also features some of El-P's most ambitious production yet, particularly on shapeshifting bangers like "Holy Calamafuck" and "Goonies Vs. E.T." It's a rewarding, chest-beating listen, even if the truths it's telling are muhfucking cold. – Sam Prickett
Listen/Buy: Spotify | Turntable Lab (vinyl)
---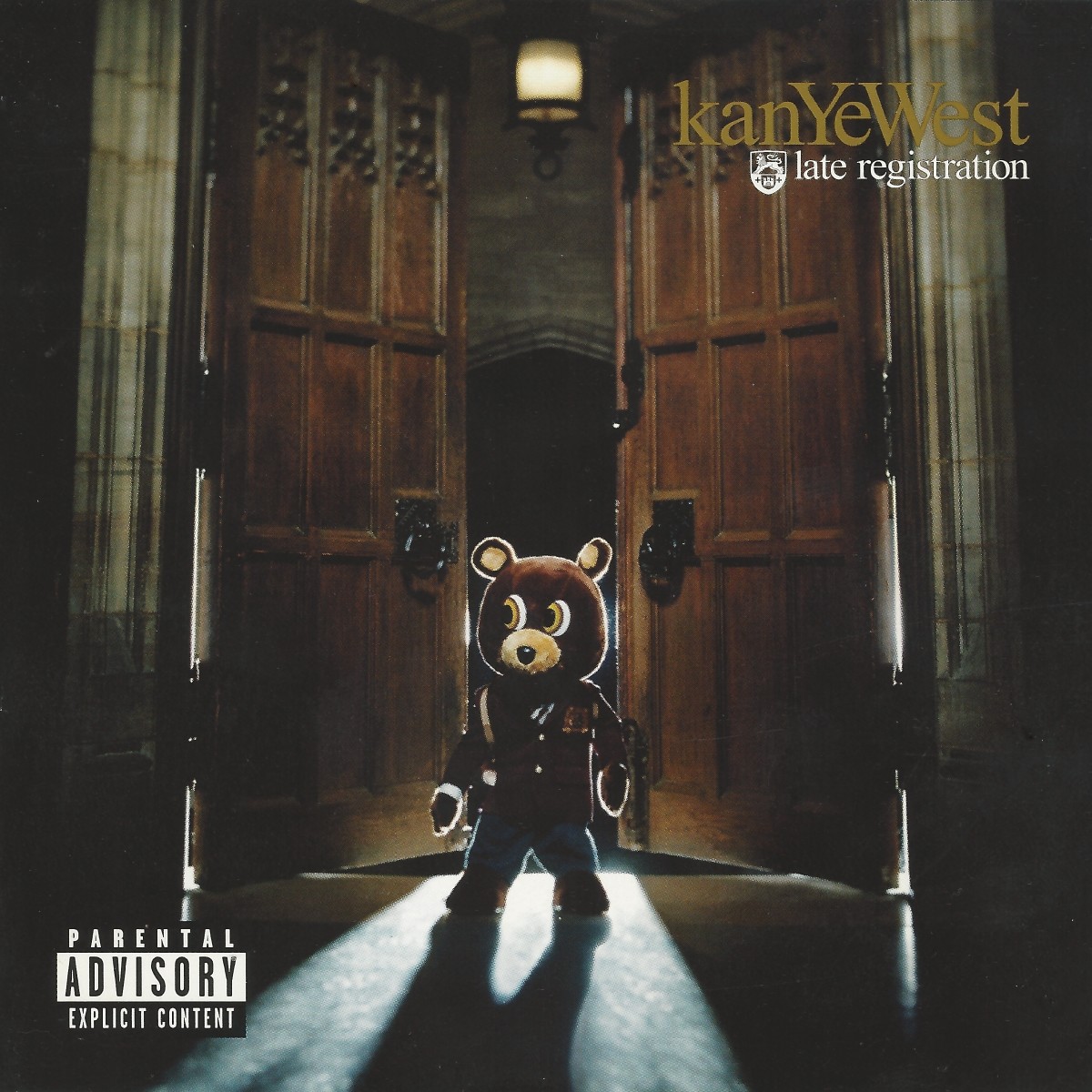 35. Kanye West – Late Registration
(2005; Roc-a-fella)
West solidified his presence in hip-hop with his inaugural opus, The College Dropout but it was the decidedly airy, nuanced, and refined Late Registration that solidified West's presence within culture at large. Dealing with prevalent social justice themes alongside some of the funniest and most charming moments in rap at the time, West's Late Registration is an album that feels effortless, in spite of its outsize ambition. Like the greatest works of all art, West's rhymes and flow resound with a boundless confidence. A masterclass in charm and sincerity, Late Registration is perhaps the last album that West ever recorded to truly wear its heart on its sleeve. – Brian Roesler
Listen/Buy: Spotify | Amazon (vinyl)
---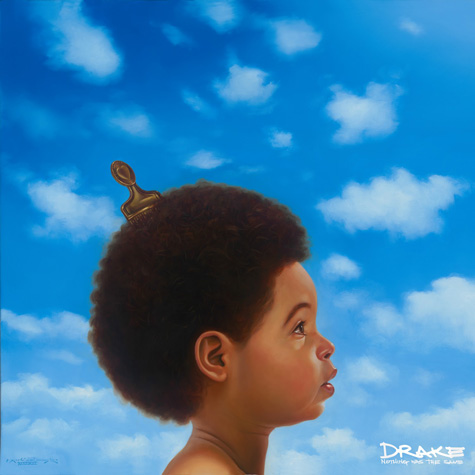 34. Drake – Nothing Was the Same
(2013; Cash Money/Young Money/OVO)
It should be noted that Nothing Was the Same isn't the most important Drake album; that'd be Take Care, his 2011 opus, the eclecticism, post-regionalism, and pop sense of which help pushed rap fully into the digital age. But Nothing Was the Same is the best Drake album, because it gets to build on Take Care. It polishes that album's glassy, fortress-of-solitude aesthetic, builds on its vengefully nostalgic tone. And Drake himself is at his best here, singing more effectively and rapping more fluidly and forcefully. It's the best Drake album because it's a sequel. He had the formula: all he had to do was perfect it. And he did. – Ben Dickerson
---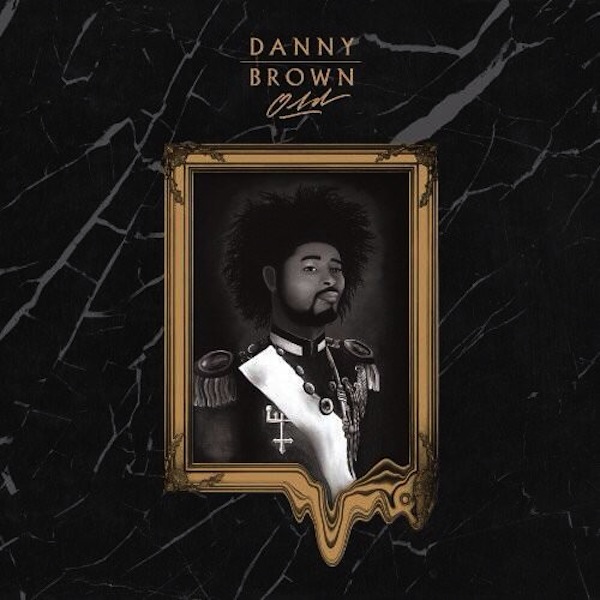 33. Danny Brown – Old
(2013; Mass Appeal)
I'll say this readily and without caveats: There is no one in hip-hop more goddamn honest than Danny Brown. He is completely incapable of bullshitting the listener and his music reflects that. Old represents the most multifaceted examination of Brown's complex personality and musical interests in his four-album discography. It's separated into two conceptual halves: The first—Side A—focuses mostly on detail-rich but harrowing snapshots of his life before rap, fraught with the violence of the drug trade ("Old," "The Return") and characterized by abject poverty ("25 Bucks," "Wonderbread," "Torture"). Its musical backdrop, appropriately, is austere boom-bap, with occasional bizarre flourishes like the creepy woodwind loop of "Wonderbread." By contrast, Side B is a well-earned celebration of Brown's success with party jams galore from representatives of the EDM galaxy much more forward-thinking than many of their peers including Rustie, A-Trak and Skywlkr. (I can verify that dropping "Smokin & Drinkin" in the midst of almost any party will have positive results.) That aforementioned honesty of Brown's, though, keeps getting in the way, and he acknowledges he's only postponing the return of demons he tried to exorcise earlier in the album. Who can't relate to that in one way or another? The clash of emotions and sounds that comprises Old makes it a powerful, nuanced document of a witty, introspective, frequently vulgar, always captivating mind. – Liam Green
Listen: Spotify
---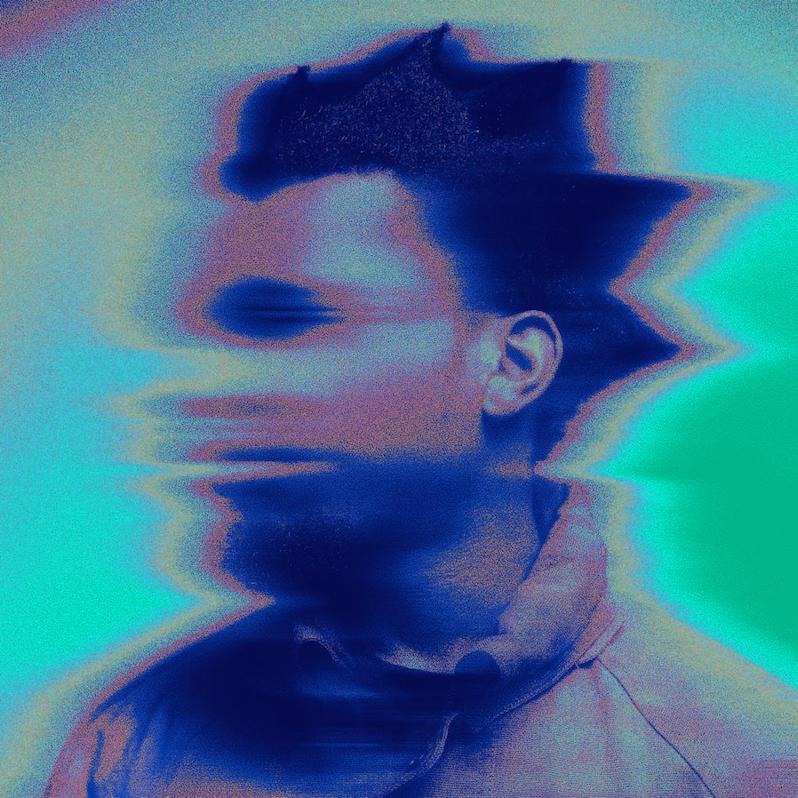 32. Denzel Curry – Melt My Eyez See Your Future
(2022; Loma Vista)
Many rappers enlist large cohorts of producers and guests, but only the best make great albums this way. Denzel Curry pulls it off with Melt My Eyez See Your Future: Hip-hop futurists FnZ and Kenny Beats doesn't feel misplaced alongside modern jazz maestros Robert Glasper and Thundercat. T-Pain's introspection fits into this canvas as naturally as the furious swagger of Rico Nasty. It works because Curry's delirious creative peak united everything Highlights like "Walkin," "The Last," "Troubles" and "X-Wing" are arguably the best showcases of how effortlessly Florida's best MC explores perils of success, past traumas and sociopolitical conflict—sometimes seemingly all at once—but there's little to no filler anywhere. This would be the peak of many rappers' careers; with Curry you sense he has even further to go. – Liam Green
Listen/Buy: Bandcamp | Merchbar (vinyl)
---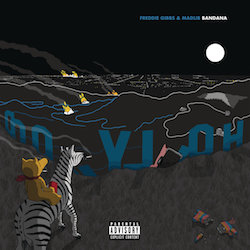 31. Freddie Gibbs & Madlib – Bandana
(2019; Madlib Invazion)
With Kanye West in continued free fall despite having hit the bottom and crashed through it a half dozen times, Freddie Gibbs probably takes the mantle of "most complicated/contradictory rapper who still makes excellent music." There are moments of utter profundity on Bandana, like the chorus of "Flat Tummy Tea:" "Crackers came to Africa, ravaged raffled and rummaged me/America was the name of they fuckin' company." Or Gibbs' depiction of his struggle to avoid eating pork while in prison. And then there are the repudiations of vaccination, which…ah, fuck it. See where this gets you?
Anyway, this is not just Gibbs' affair. It's credited to him and Madlib because the esoteric, legendary producer is as responsible for the strange yet intoxicating blaxploitation-trap sound of Bandana as the rapping pride of Gary, Indiana. Whether Gibbs is blitzing solo through the workout of "Half Manne Half Cocaine" or taking Pusha T and Killer Mike along does the ride on the uber-funky "Palmolive," Madlib provides a cushion of adventurous beats that make the record a complex, uncompromising and occasionally problematic but never less than compelling exploration of Black American masculinity. – Liam Green
Listen/Buy: Bandcamp | Merchbar (vinyl)
---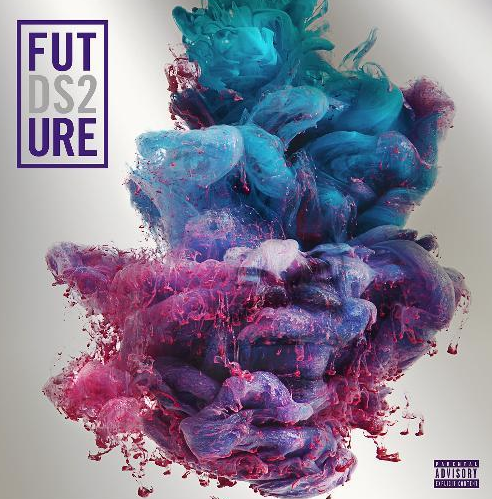 30. Future – DS2
(2015; Epic)
Few artists in modern rap are more mercurial and contradictory than Future: an MC with pop-song melodic instincts who intermittently flaunts and hates them, a relentless hedonist with enough clarity to periodically recoil in horror at his drug use, a misogynistic solipsist pondering suicide in the club. All of these facets are present on DS2, the third (and, thus far, best) studio album by Atlanta's preeminent codeine dreamer. Often, the traits are at war with one another, as on "I Serve the Base": He's so fucking high his brain veers abruptly from dissection of his career ("Try to make me a pop star and they made a monster") to what might be a haunted allusion to the NYPD murder of Eric Garner ("Say your last words, can't breathe") and back to drugs ("Full of so much chronic need a detox"). Problematic and grim though he often is, Future is also rarely less than compelling, and you sense the immense pain behind the bluster in songs like "Blood on the Money" and "Kno the Meaning." Add a coterie of hallucinatory synths and skeletal trap drums from Southside, Metro Boomin and Zaytoven to the mix, and you have a recipe for hip-hop excellence. – Liam Green
Listen/Buy: Spotify | Merchbar (vinyl)
---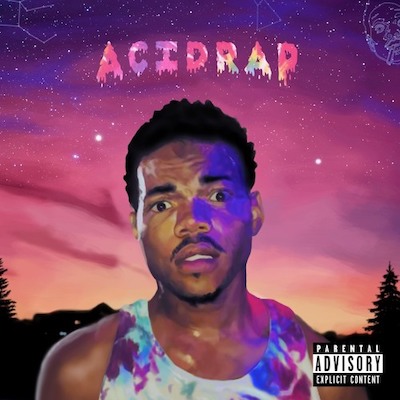 29. Chance the Rapper – Acid Rap
(2013; Self-released)
It's not uncommon for us to attempt to critically canonize artists after only one major record, even if history has taught us to be patient. Great artists not always but at least often reveal themselves over time, and that kind of patience watching work over time, both older records and how they stand up and newer produced work, has rarely hurt an artist that should be acclaimed. That said, Chance the Rapper is the exception that proves the rule. There is something immediately and identifiably great about Acid Rap, an album that merges arthouse backpacker rap ideology of beats, production and the expansiveness available within hip-hop with mainstream approachable rhymes. It's no wonder hearing the tape why Chance went from a buzzed-about underground rapper following 10 Day to someone cozying up with Kanye West and Beyonce; he managed to embed himself via clever wordplay and one hell of a delivery, honed after years of live performances, deep within the flesh of both mainstream and underground rappers. And he did so all while remaining unsigned, championing the same street-level attitude rap had during its shared birth in the same area and time-period of punk, which is both a testament to the quality of his record to overcome others with more money behind them and a credit to the rap community for so strongly embracing a self-released work, catapulting its creator to mega-stardom, a thing rock hasn't done in well over two decades. – Langdon Hickman
Listen: Spotify
---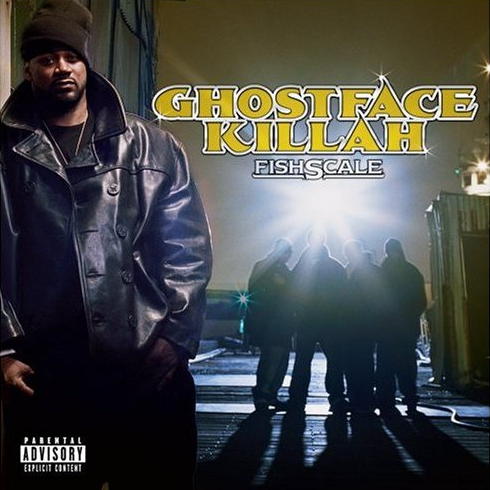 28. Ghostface Killah – Fishscale
(2006; Def Jam)
Only a decade separated Ghostface's debut and Fishscale, but by the time Dennis Coles released his fifth album he had been elevated to the status of something of a hardcore hip-hop elder statesman at 35. But the key to its appeal and its enduring acclaim is in its fire and its hunger. Ghostface had already achieved success, exiled himself temporarily to Africa and purchased, melted down and remolded several giant gold bracelets. But with Fishscale, he proved he wasn't done saying what he had to say, whether it was Raekwon-assisted crime narratives ("Kilo," "R.A.G.U."), vulnerable reminiscences ("Whip You With a Strap"), unapologetic hype tracks ("The Champ") or (checks notes) Spongebob the pimp? ("Underwater"). Paired with Raekwon's Only Built 4 Cuban Linx II, Fishscale was proof that Wu-Tang had entered a new era, without letting go of the thing that made their generals triumph more than a decade prior. – Jeff Terich
---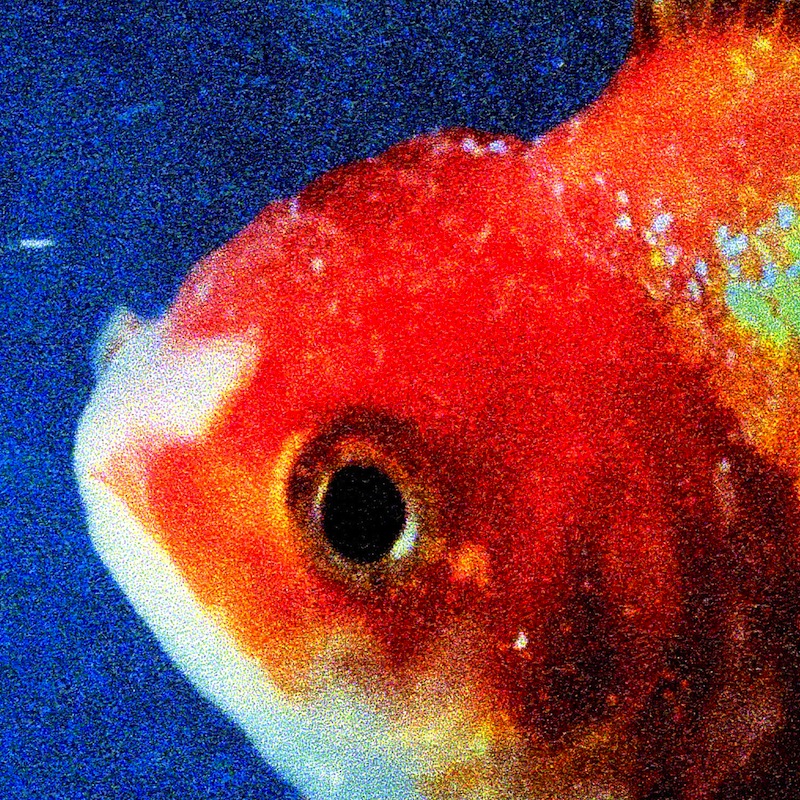 27. Vince Staples – Big Fish Theory
(2017; Def Jam)
Vince Staples makes a pretty convincing case that he doesn't give a shit. Criticizing "The Star Spangled Banner" because it doesn't slap, setting up a GoFundMe retirement account—these are the actions of a man who is not here for your bullshit. And while that's true, to an extent, he's spent the past five years helping to bring hip-hop into a future that everyone else is still catching up to. After a staggering, dark double-album debut in the incredible Summertime 06, Staples went both electronic and oceanic with Big Fish Theory, an album every bit as chilling but wrapped in production that felt more urgent, physical and hedonistic. It's a club album in the catacombs, the most introspective set of bangers hip-hop has produced in the past decade or so. To call this album "fun" might overlook how dark it is—death, suicide and paranoia are around every corner—but, well, it is pretty fun, and the meticulousness of its construction contradicts the idea that Vince doesn't care. And, lest there be any doubt, it slaps. – Jeff Terich
Listen/Buy: Spotify | Merchbar (vinyl)
---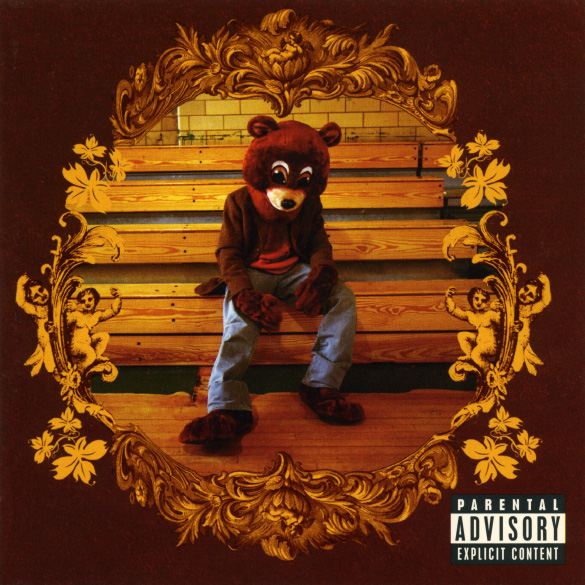 26. Kanye West – The College Dropout
(2004; Roc-a-fella)
After crafting albums for Jay-Z, who pulsed with alpha fervor, Kanye's early earnestness positions The College Dropout as a superhero (or super villain?) origin story. Jay-Z, allegedly, urged West to focus on production and leave the rapping to the pros. Nonetheless, in true Kanye form, like a pitcher that demands that his manager put him in the cleanup spot, Kanye was hellbent on doing both. Truthfully, The College Dropout's lyrical output is often awkward and his narratives clumsy but what felt like sophomoric pride in 2004, has aged into an endearing classic that is not above insecurity or self-deprecation (on "Last Call", West calls himself "the Rudolph the red-nosed reindeer of the Roc…"). The double-entendre of "Through the Wire" (recorded while his jaw was wired shut after a car accident) hears Kanye's candid introspection through swollen mumbles. It's charming and sad and admirable and a foreshadowing of Kanye's now-legendary defiance of polite society. – Paul Glanting
Listen/Buy: Spotify | Turntable Lab (vinyl)
---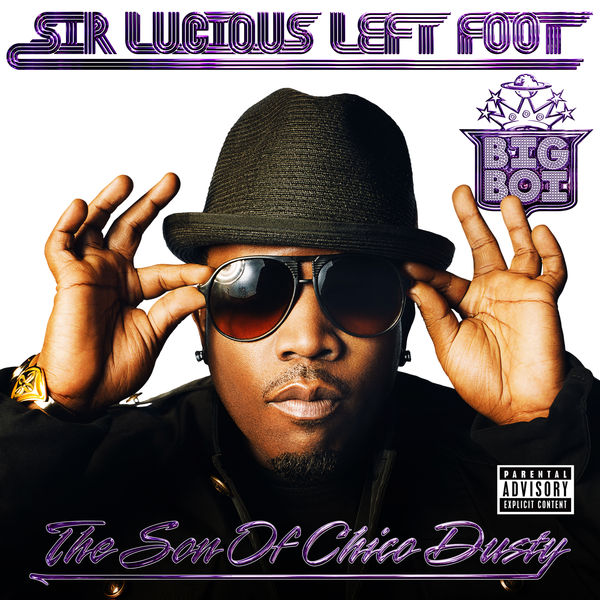 25. Big Boi – Sir Lucious Left Foot: The Son of Chico Dusty
(2010; Purple Ribbon/Def Jam)
Seven years had passed since the last Outkast album (we're not going to count Idlewild for the sake of argument here), and realistically it was more like 10—Speakerboxxx and The Love Below were complementary but wildly divergent solo albums in context, with minimal crossover. In 2010, though, Antwan "Big Boi" Patton proved that the next best thing was nearly as satisfying as a proper reunion. Which technically did happen on one of the songs on Big Boi's solo debut; Andre 3000 produced "You Ain't No DJ." Sir Lucious Left Foot: The Son of Chico Dusty isn't necessarily a continuation of Outkast's unstoppable Dirty South psychedelia and fluid lyrical chemistry. Logistically speaking, it couldn't be, but Big Boi more than stands on his own with a team of ringers in the production seat (Organized Noize, Scott Storch and his own bad self among them) and more than enough funk and talkbox to go around. In the sense that it's not as wildly experimental, socially conscious and versatile as Stankonia, it's not as important as Outkast's last great album. But in the sense that it gave Big Boi his own platform to flex on its own, it remains one of the millennium's most endlessly enjoyable hours of rap. – Jeff Terich
Listen: Spotify
---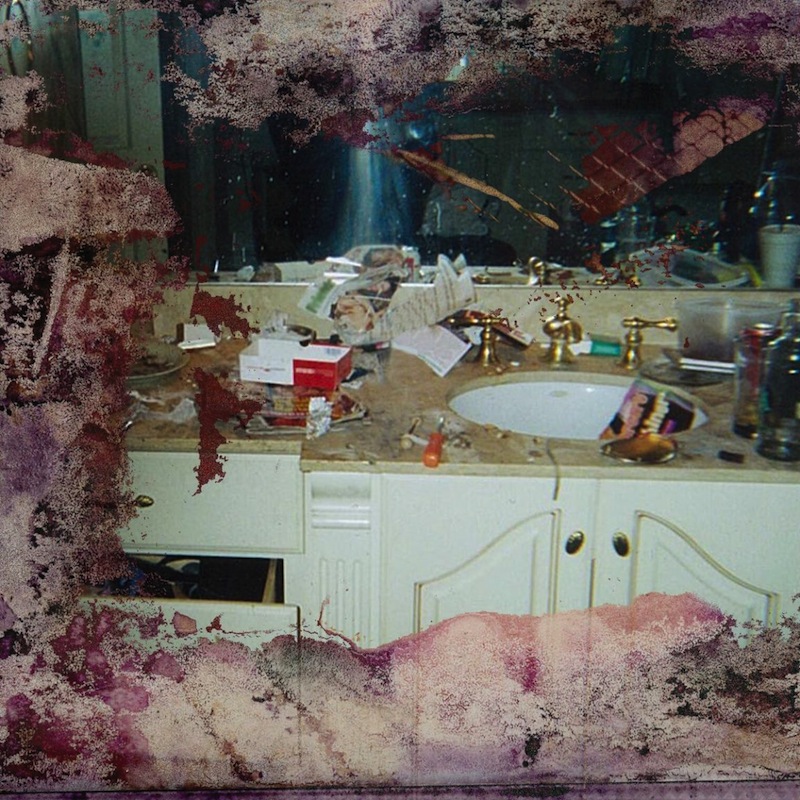 24. Pusha T – DAYTONA
(2018; Def Jam)
I don't know how many times I've listened to this album, but it's a lot. Pusha's third studio LP is a brutal narration of the drug economy in all its excess, with every verse measured with care and layered with an intensity that's present throughout. Produced by longtime collaborator Kanye West, there's not a second of DAYTONA that feels wasted. It's a well-tuned piece of music, ruthlessly efficient and only concerned with moving forward. A stunning highlight of post-millennial hip-hop, DAYTONA is a gritty, uncompromising vision and Pusha's best. – Brian Roesler
Listen/Buy: Spotify | Amazon (vinyl)
---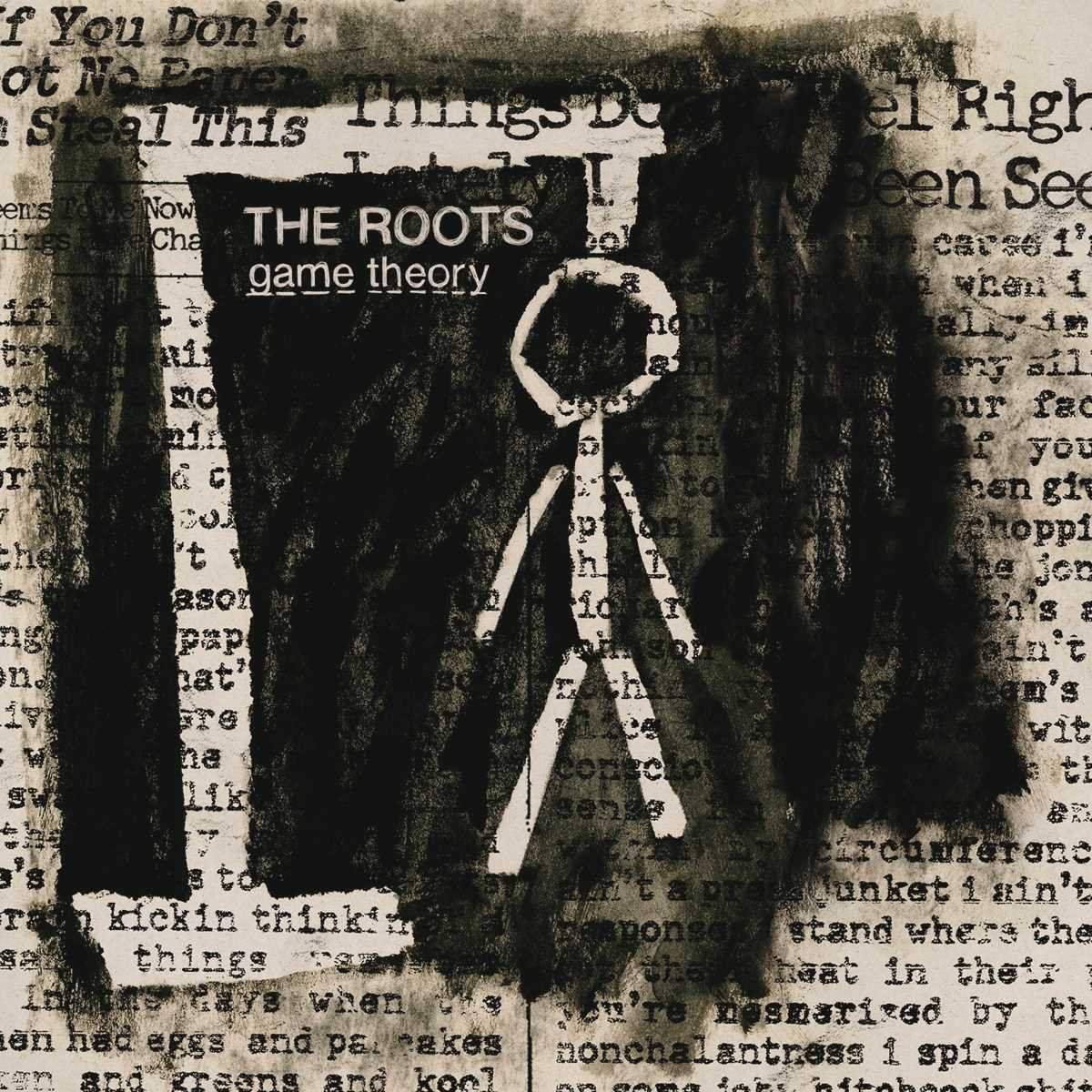 23. The Roots – Game Theory
(2006; Def Jam)
Six albums in and with a reputation for a jazzy and damn fun approach to hip-hop, Game Theory saw "hip-hop's first legitimate band" change tracks a little. The Roots didn't completely let their thrilling full band elements go, but they channeled them into a more stripped down and focused record that was far more overtly political than anything they'd done before. Dark and heavy, Game Theory valued substance over style, sharpness over bluster, only heightened by the lush and masterfully crafted production. Said Questlove of Game Theory, "In this day and age, I'm kind of noticing that nobody in urban music really has the balls to just stop partying for one second…I mean, partying is good and whatnot, and it's cool to get down, but I really think that 2006 called for a very serious record. This is our most serious record to date." Quite. – William Lewis
Listen: Spotify
---
22. Tyler, the Creator – Call Me If You Get Lost
(2021; Columbia)
The ID pic on the cover of Tyler the Creator's latest album might remind you of when Ol' Dirty Bastard laminated public assistance card on the front of Return to the 36 Chambers, but Call Me If You Get Lost is more mid-'00s than mid-'90s. After releasing a soul-baring album that saw Tyler transition into neo-soul, Call Me If You Get Lost is a return to the era just before Odd Future's first records dropped. A fast-moving, stunningly produced nod to the golden era of '00s rap mixtapes, Call Me If You Get Lost isn't an abandonment of the vulnerability of IGOR, just a different presentation of similar ideas. It's bars and boom bap (and DJ Drama interjections) instead of crooning and synths, at times feeling like a celebration of hip-hop itself. It's an invigorating reminder that, whatever shape his music takes, Tyler's an unstoppable rapper. – Jeff Terich
Listen/Buy: Spotify | Turntable Lab (vinyl)
---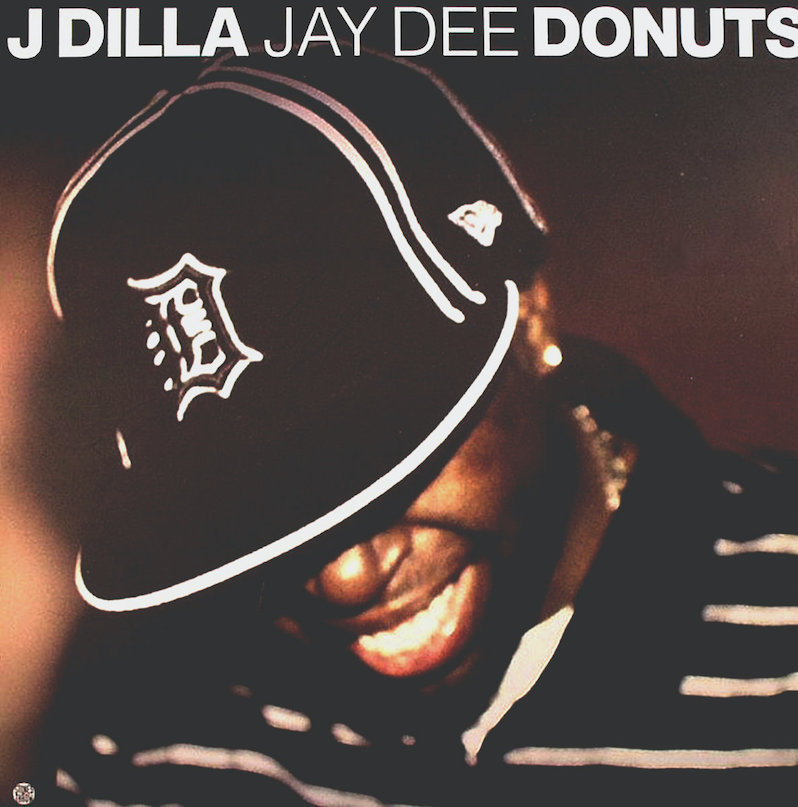 21. J Dilla – Donuts
(2006; Stones Throw)
A dying man sits in his hospital bed, lupus riddling his body while a rare disease makes his blood turn against itself. He grabs a sampler and a 45 and gets to work. He begins at the end and ends at the beginning and the beginning loops into the end even though both of those words apply and don't. In a time known for conspicuous consumption he makes an almost wholly instrumental album. He follows up a weird album of champion sounds with an even weirder one that's almost entirely sounds. J Dilla was a hyper talented polymath who blessed everything he touched and was probably your favorite rapper's producer for the opening decade of this century. Nearly a decade and a half after his tragic early passing, he still might be. – Butch Rosser
Listen/Buy: Bandcamp | Turntable Lab (vinyl)
---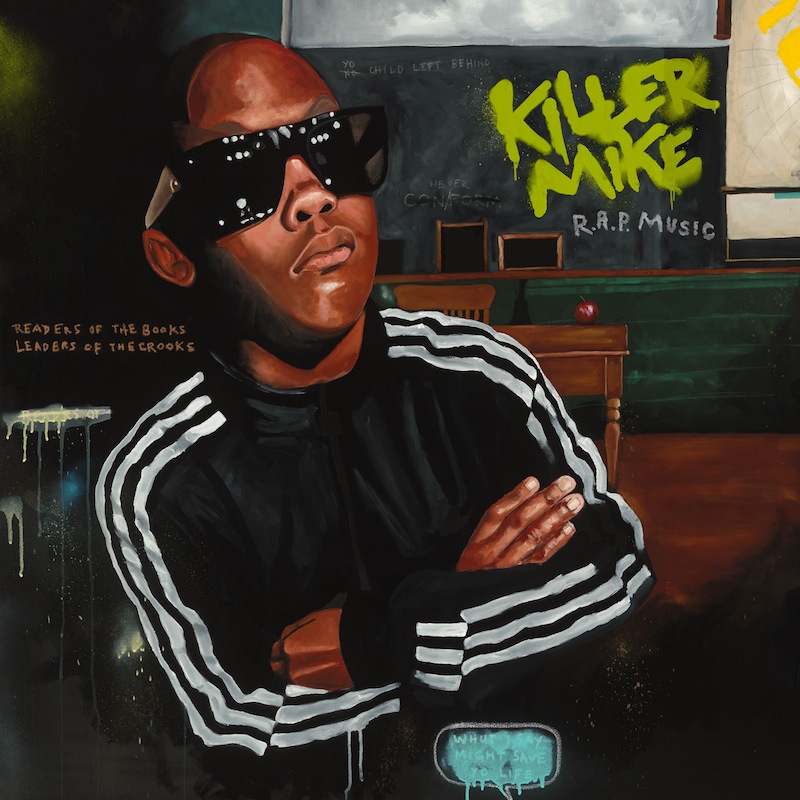 20. Killer Mike – R.A.P. Music
(2012; Williams Street)
With El-P producing the monstrous backing tracks in a dry run for Run the Jewels, Killer Mike used this album to step out from the shadow of OutKast and put Atlanta rap on a whole 'nother map. Mike rejected the "political rapper" label, and deft references to notable strip clubs and the drug trade certainly support his argument, but the social commentary he delivers repeatedly dips into the same potent inkwell. From NYC ("Anywhere but Here") to the West Coast ("Untitled"), from DC's corridors of power ("Reagan") and back to the ATL's darkside ("Big Beast"), he warns that there is no true safe haven for black men. It doesn't hurt that in style and sound he also channels some of the nation's master rap storytellers—Chuck D, Ice Cube, Slick Rick, Jay-Z—in relaying that somber message. – Adam Blyweiss
Listen/Buy: Spotify | Merchbar (vinyl)
---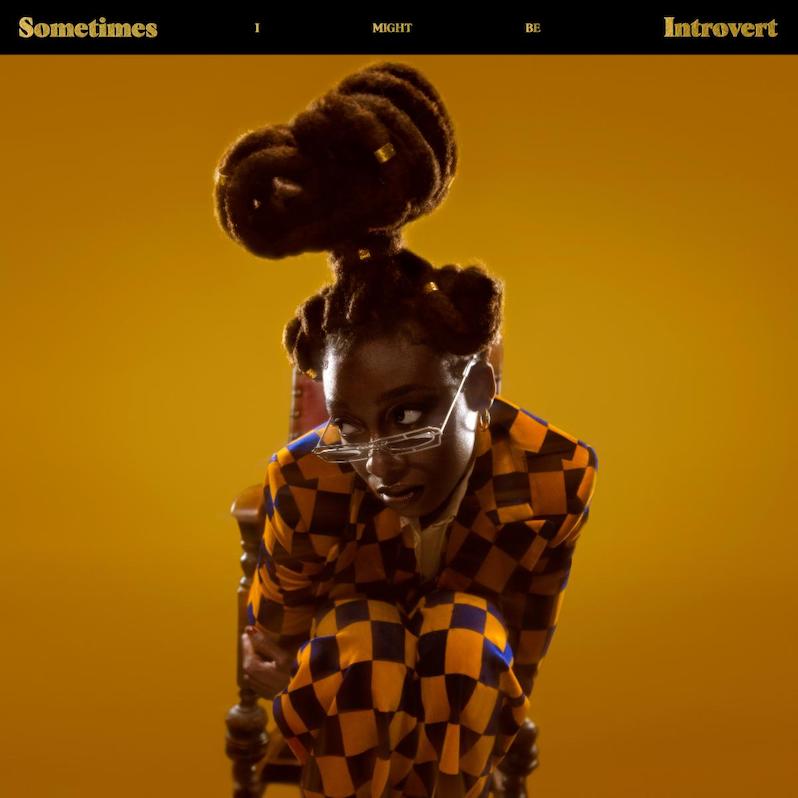 19. Little Simz – Sometimes I Might Be Introvert
(2021; AWAL)
Little Simz contains multitudes; her 2019 album Grey Area was lean and focused, built on dirty basslines and the confidence of an artist who declared herself "Jay-Z on a bad day, Shakespeare on my worst days." By contrast, Sometimes I Might Be Introvert arrives in a royal motorcade, backed by an orchestra and staged on Broadway. For Simz's most deeply personal set of songs, it's presented as a blockbuster, an epic that reveals just how vast her ambition has grown, the UK hip-hop auteur pulling off symphonic art rap ("Introvert"), Prince-like synth-pop ("Protect My Energy"), soul ("Woman") and Afrobeat ("Fear No Man," "Point and Kill") with scarcely enough time for a costume change. Sure, there's some smoke and mirrors here, but any misdirection is half the fun. Little Simz tells her own story on her own terms—fears, doubts, insecurities and grievances—and somehow in each song she feels like an entirely new protagonist. – Jeff Terich
Listen/Buy: Spotify | Turntable Lab (vinyl)
---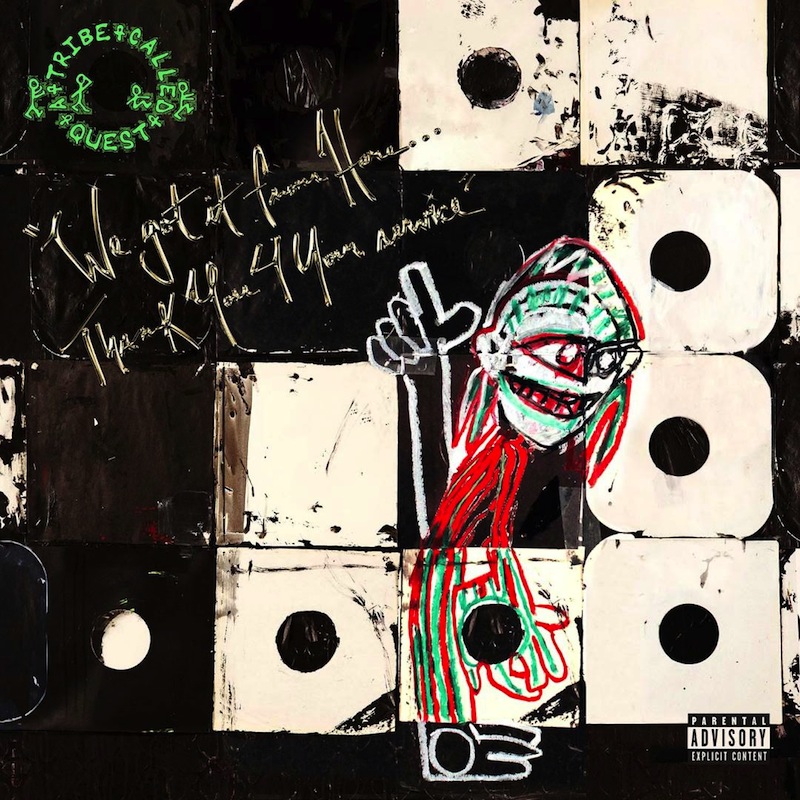 18. A Tribe Called Quest – We Got It From Here… Thank You 4 Your Service
(2016; Epic)
Eighteen years, 18 years, you think you got nothing for 18 years, and then…poof! Conciliatory after a Tonight Show performance on the night of the 2015 Paris terror attacks, the most native of Native Tongues retreated to Q-Tip's New Jersey studio for a year-long trek back to love and respect. They ended up shining light on the production skills of DJ Scratch and Blair Wells, and gave new relevance to longtime member/supporter Jarobi White in the absence left by Phife Dawg, whose death halfway through the process turned every song, video, and tour date into instant tribute. The resulting album and its biggest statements—"Ego," "Dis Generation," the frustration anthem "We the People…"—did for/with rock what The Low End Theory did for/with jazz. With liberal sprinkles of Can and Black Sabbath, Elton John and Jack White, the Tribe's loose, vibrant grooves and lyrics posited black spiritual and cultural experiences against the growing spectre of the politics of separation. – Adam Blyweiss
Listen/Buy: Spotify | Merchbar (vinyl)
---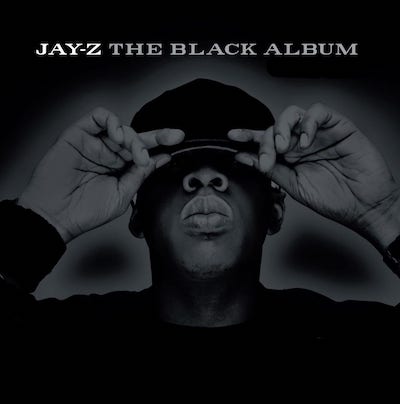 17. Jay-Z –
The Black Album
(2003; Roc-a-fella)
There are few perfect albums in this world, and this is not one of them. ("Justify My Thug" and "Allure" are not highlights, which is saying something since they fall under the same discography as Kingdom Come.) But Hova's fake retirement comes so very close to pulling it off that it registers highly in the firmament, ranging from the breeziness of "Change Clothes," the veering between humor and violence in "Threat," or possibly the best melding of his skillset and production in his lengthy career on the Rick Rubin-produced and still epic "99 Problems." The fact you can list another half dozen songs off this album and delve into them while still leaving a couple of tracks off show one of the all-time greats at the absolute peak of not only his own power, but the genre's. – Butch Rosser
Listen/Buy: Spotify | Merchbar (vinyl)
---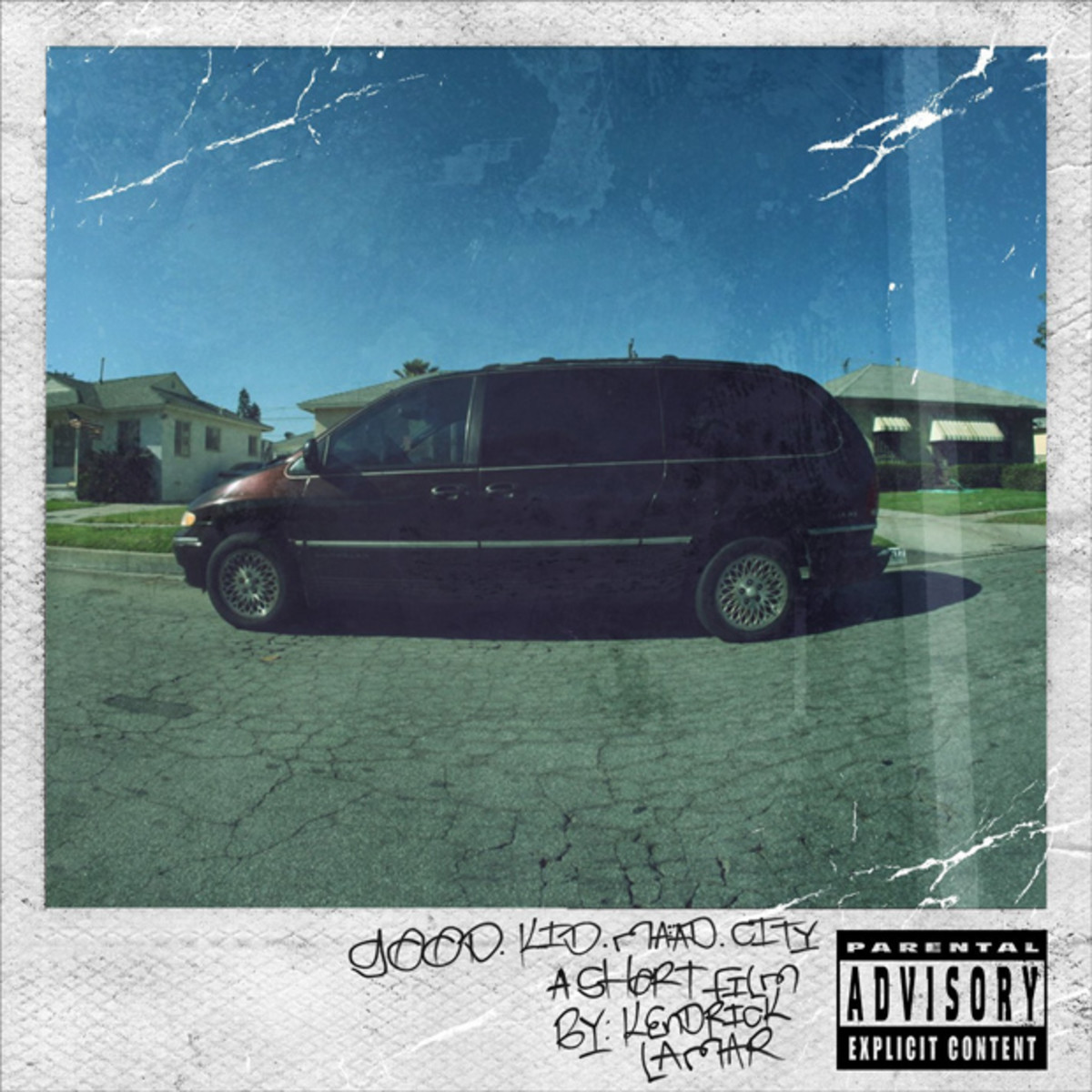 16. Kendrick Lamar – good kid, m.A.A.d. city
(2012; Top Dawg/Aftermath/Interscope)
Few have managed to bridge commercial success with critical acclaim in recent years quite like Kendrick. A true megastar of popular culture, his ability to combine accessible rhythms and rhymes with compelling narratives have nonetheless garnered him widespread acclaim compounded in To Pimp A Butterfly and fully realized to actual Pulitzer levels in DAMN. But it was there for all to see early on, most notably good kid, m.A.A.d city. While not his first record, it was a true breakthrough regardless, the actualization of the potential shown in Section.80 and the platform from which his king status would launch. Heaving with intensely clever, confronting and darkly comedic lyricism, good kid, m.A.A.d city displayed Kendrick's ability to simultaneously master the tropes of hip-hop while turning them inside out—something that would become a staple of his work. The definition of groundbreaking. – William Lewis
Listen/Buy: Spotify | Merchbar (vinyl)
---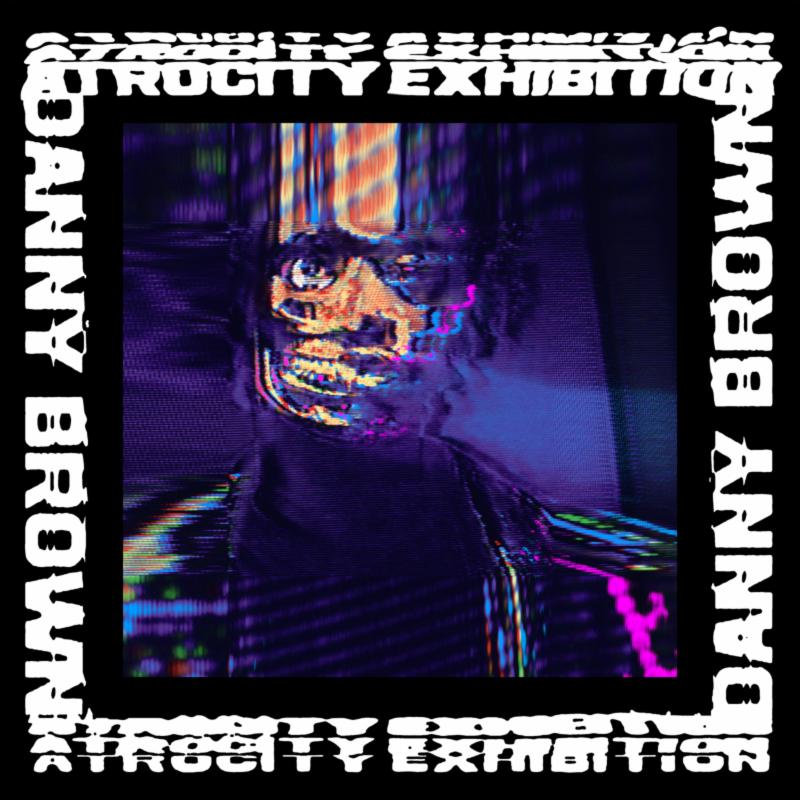 15. Danny Brown – Atrocity Exhbition
(2016; Warp)
When Danny Brown announced the title of his 2016 album Atrocity Exhibition, a number of Twitter fans replied by asking if he knew who either Joy Division or J.G. Ballard were. It was, to say the least, cringeworthy; putting aside the condescension of asking an artist if he knows his own influences, if anyone was going to capture the bleak tones of Joy Division or the transgressive approach of Ballard, it's Brown. Having already established himself as both a warts-and-all truth teller and hip-hop's most reliable Jekyll-Hyde persona, Brown took his white-knuckle hardcore rap to newly psychedelic heights with his Warp Records debut. It has everything a great rap record should: the posse cut ("Really Doe"), the dancefloor banger ("When It Rain"), the veteran feature ("Get Hi"), and the mind-bending act of genre-busting ("Ain't It Funny"), all slathered in the eerily stunning production of British beatmaker Paul White. True to its name, the album finds Brown as open and unapologetic as ever about excess, depression, addiction and the realities of the cutthroat world outside his front door. It's a museum of scars, a showcase of traumas…you get the idea. – Jeff Terich
Listen/Buy: Bandcamp | Turntable Lab (vinyl)
---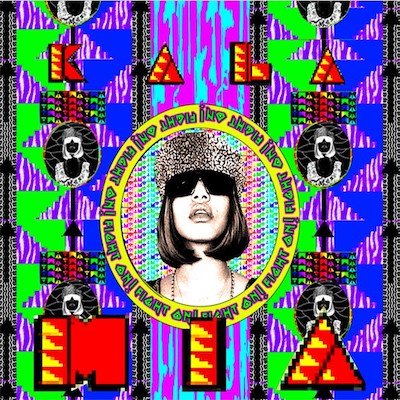 14. M.I.A. – Kala
(2007; Interscope)
As much of a dance album as it is an exuberant and decadent hip hop affair, M.I.A's second LP is a decadent and utterly original work. Worldly and adorned with unique sounds and backed by an equally at-times surrealist lyrical structure, tracks like "Bird Flu" remain fever dreams of fiery rhymes, while the iconic "Paper Planes" remains a near permanent fixture in sample-age pop, with one of the most brilliant choruses in recent memory. "The Turn"'s acidic echo chamber feels as introspective as its wild, sanguine beats would suggest. Vicious but playful, Kala is a groovy and brilliant, disarming affair. – Brian Roesler
Listen: Spotify
---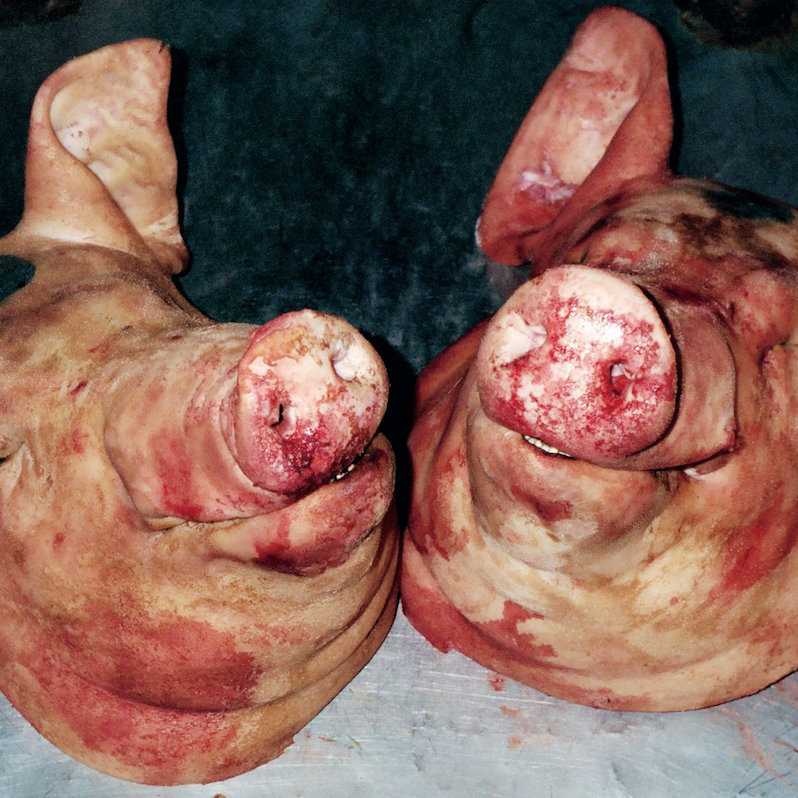 13. Armand Hammer – Haram
(2021; Backwoodz)
The Alchemist and his increasingly inventive, austere production under the intense, hyper-intelligent and provocative rhymes of Armand Hammer give us Haram: The set of 14 hallucinatory tracks feels musically vibrant—sonic traces range from soul and jazz to the avant-garde—yet is also akin to an armory of edged weapons, each one sharper than the last.
MCs ELUCID and billy woods are both technically proficient and deliberately labyrinthine in their rhymes and the delivery thereof. "Black Sunlight" exemplifies this perfectly. It covers everything from the financial crimes of their namesake and Wesley Snipes' tax evasion charges to the frustration of performative political stances and Allen Iverson's legendary booze-soaked "We talkin' about practice?" press conference—just in Woods's opening verse. Neither he nor ELUCID seem to particularly care whether the listener "gets it;" their swagger convinces you they've tapped into secret truths.
Other songs lean toward more personal themes, like "Falling Out the Sky:" A predictably excellent, vulnerable guest spot by Earl Sweatshirt, an eerie keyboard melody and a delightful David Lynch vocal sample frame woods' and ELUCID's detailed observations from childhoods in places where people grow up too fast. Typing out their lyrics seems woefully inadequate compared to hearing them, but consider just one line from "Sky"—"Hurt people hurt people"—as one of Haram's core thesis statements. – Liam Green
Listen/Buy: Bandcamp
---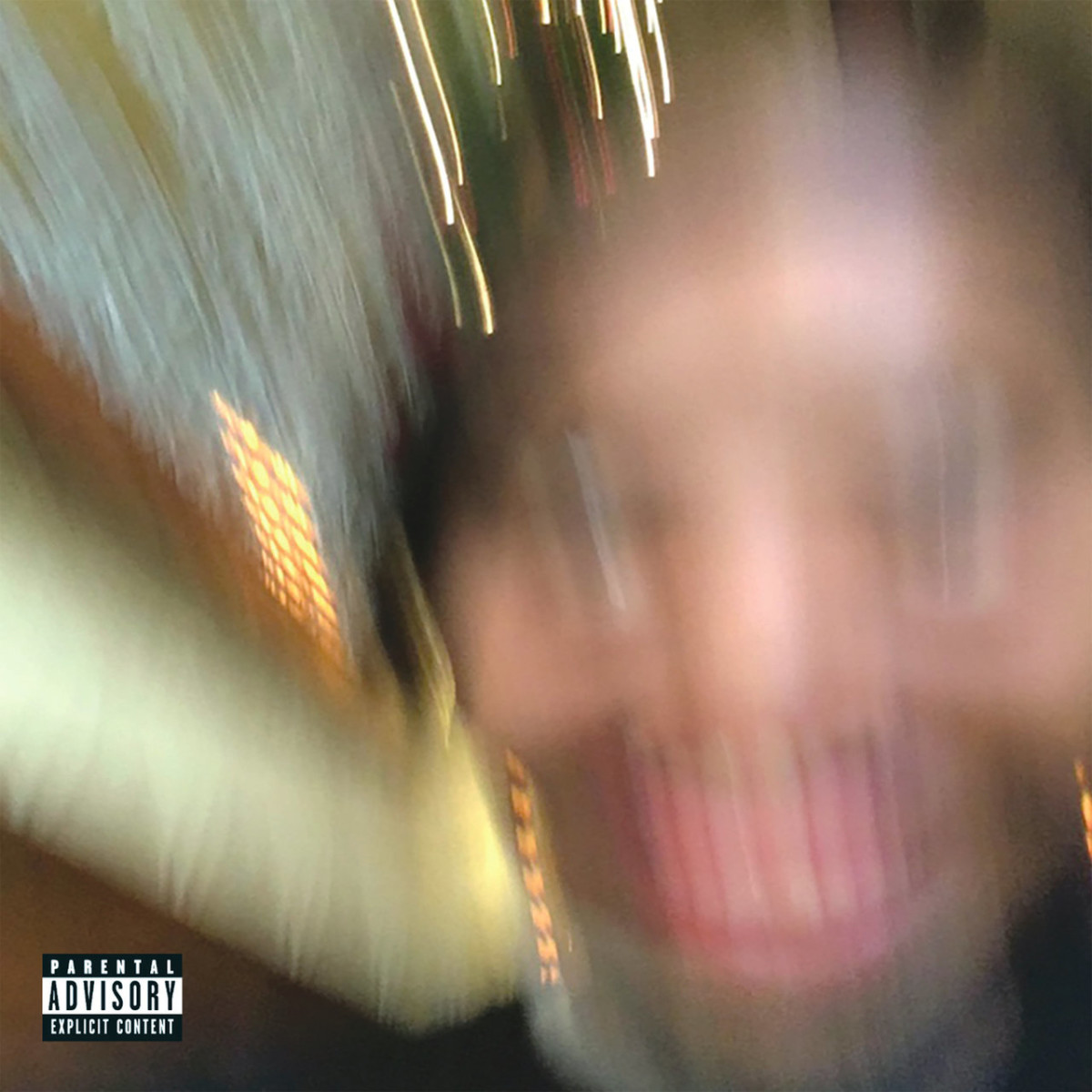 12. Earl Sweatshirt – Some Rap Songs
(2019; Tan Cressida)
For the first few years after his return from exile, Earl Sweatshirt's output felt like an attempt to sidestep the anvil-shaped myth hanging over his head. His first two albums, the feature-heavy Doris and the fleeting, claustrophobic I Don't Like Shit, I Don't Go Outside both felt like conscious retreats, attempts to deflate expectations that the former rap prodigy would deliver some definitive statement. Some Rap Songs is the first Earl record that feels relaxed and unselfconscious, intimate but not ponderous. Even without taking into account its unassuming title and iPhone-outtake album cover, listening to the album feels like flipping through a sketchbook, all rough edges and homemade warmth. For the first time, it felt like unfiltered Earl, not as he'd existed in our collective imaginations but as he actually is. – Sam Prickett
---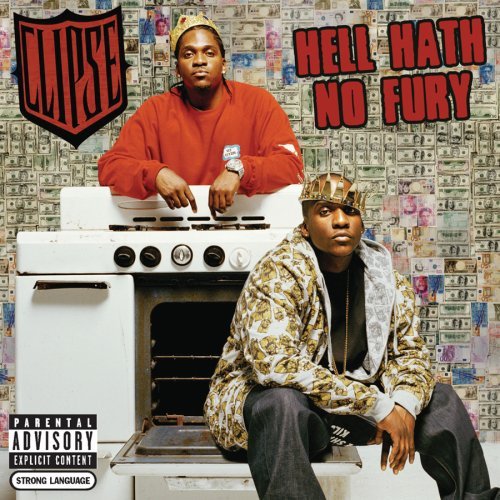 11. Clipse – Hell Hath No Fury
(2006; Star Trak)
Clipse's early career was one defined by delays. Their initial debut, Exclusive Audio Footage, was shelved after completion with their proper debut coming a full three years later. More record label shenanigans followed, pushing back the release of Hell Hath No Fury, their second released album, another four years, making the span from the formation of the group to the release of their sophomore record a full 14 years. The time shows; Hell Hath No Fury still stands as The Neptunes' greatest production work, sounding like sexy futuristic robotic Herbie Hancock, a sci-fi industrial sheen to boom-bap marrying both avant-garde and straightforward hip-hop production ideas in one breathe, all the better platform for Pusha T and Malice (currently going by No Malice) to spit the hottest bars of their career. They had initially used rap as a way to climb out of the drug world and, despite rave reviews of their early work, had found their efforts frustrated again and again, and that frustration clearly lit a fire under them. Their career following this record would follow the same path, with delays and industry frustrations slowing the release schedule of two great MCs, but records like Hell Hath No Fury demonstrate the coke rap duo dropping their tightest, hardest bars against some of the most forward-thinking beats put to tape. Drake has never dropped something this hard. – Langdon Hickman
Listen/Buy: Spotify | Merchbar (vinyl)
---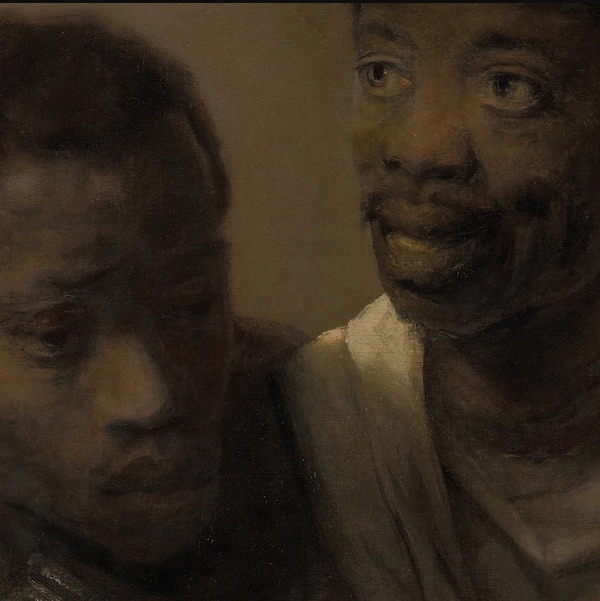 10. billy woods – Aethiopes
(2022; Backwoodz)
Hip-hop from a dimension where jazz still made maps of hell, sticky and sweet like sweat or swamp gas. billy woods' rhymes are tight as ever which, given his 20 years in the business, is no surprise. We loved his last record Brass, a collaboration with Moor Mother who also has an esteemed spot on this list, as well as his continued superlative work with Armand Hammer, and seeing Aethiopes dial deeper into that murky and demonic sulfur-scented jazz idiom while billy raps more like a drugged mystic or Apollonian oracle than a street rapper makes the record all the more intoxicating. The vibe is often more Last Poets and Gil Scott-Heron filtered through the voodoo blues of 21st century America. Perhaps the biggest credit to this record is how it appeared near the top on nearly all of our ballots, regardless of what genres and sounds someone tended to favor. That's indicative of an overall level of greatness, executing your craft so superbly that everyone has to stop and take note no matter where they stand. Given his most recent record that just dropped, Church, is damn near this good, it's unlikely billy's hot streak is slowing down either, giving this record an extra zing of feeling like we are witnessing a great at the top of his powers. – Langdon Hickman
Listen/Buy: Bandcamp
---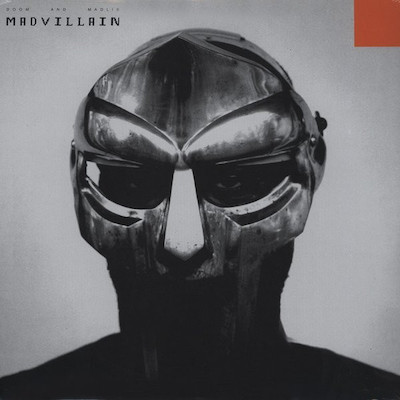 9. Madvillain – Madvillainy
(2004; Stones Throw)
It's 2004. The bling era is in full swing. Dollars and cents and gold and platinum appear in lyrics so often that you'd think everyone was a millionaire. In response, two all timers team up for an all-time record that's a defining anti-floss text (it's not quite a communist screed but it is surrealism at its most political). The lyrics are beyond discussion (alliteration can be declared dead after Madvillainy) and its production brings hip-hop into the bad trip territory of psychedelia (the '50s never sounded so horrifying).
And after all this monumentalism and years of aging, it still bangs. You still scream out the window, "Doritos, Cheetos, or Fritos." You still recite the old superhero samples of "The Illest Villains" with all the melodrama and camp you did when you first heard the words "audiences love to hate." And you still break down when the beat on "Figaro" begins. You were promised a sequel to Madvillainy years ago, but you should be grateful the original exists at all. – Ben Cohn
Listen/Buy: Spotify | Turntable Lab (vinyl)
---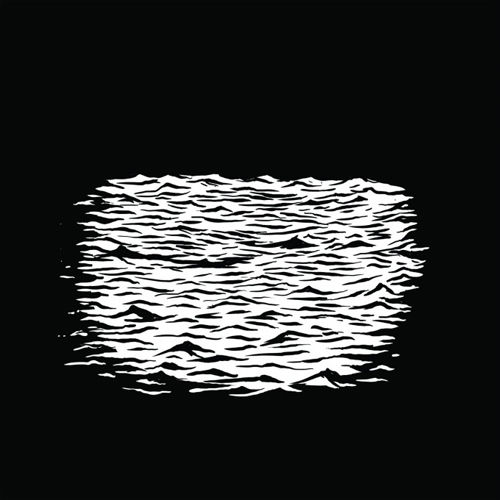 8. Vince Staples – Summertime 06
(2015; Def Jam)
Vince Staples' Summertime '06, his first and best album, is an utterly restless and vital document, a hollow-point with no name on it. Vince's narratives push him from dead-eyed to desperate and back again as he embodies every kid from Long Beach who got caught and drowned in the current. Its Part I (Summertime is a double album; Vince, ever a traditionalist) is breathless and shattering, half-drug nightmare and half-hood drama; it ends with the title track, the only moment of respite Vince allows himself. "This could be forever, baby," he sings, searching, yearning for a better future that it might be wiser not to let himself hope for. Part II is colder, more ruthless, more committed to its bloodthirst, but Vince is never in control. On "Ramona Park Legend, Pt. 2," old friend Earl Sweatshirt intones, "I'm a motherfucking legend"; on track 20 of 20, Vince is cut off mid-sentence. All is lost; all is impermanent. Love will tear us apart. – Ben Dickerson
---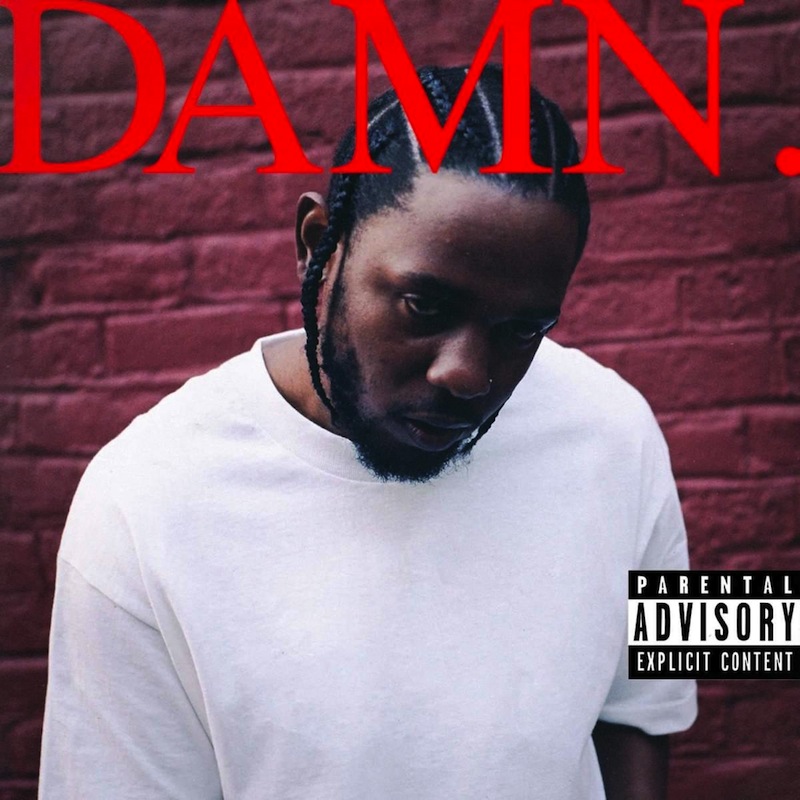 7. Kendrick Lamar – DAMN.
(2017; Top Dawg/Aftermath/Interscope)
Play it backwards, play it forward, play it on random—it's Kendrick Lamar, the greatest rapper since Rakim, which already puts him in the 98th percentile. You're going to play it. Seeing his name next to that album title made the brains of at least a dozen of you gleefully yell out without words "My left stroke just went vi-ral!" If he wants a ubiquitous radio hit that still has some bite, he makes it. If he wants to spit a hot 32 and then make the production catch up to his intricacies, he makes it happen. And if he wants to remove the question mark off of the question percolating around him for years beforehand "Is K Dot the best rapper in the game right now?", then there's only one word to encapsulate what it sounds like when he conclusively does so. – Butch Rosser
Listen/Buy: Spotify | Merchbar (vinyl)
---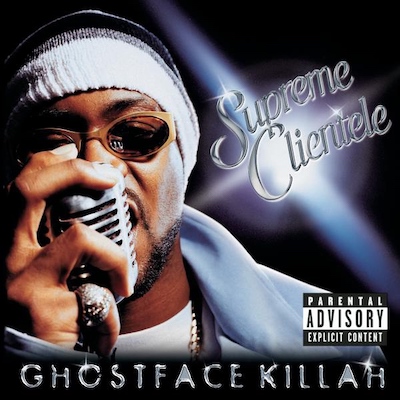 6. Ghostface Killah – Supreme Clientele
(2000; Razor Sharp/Epic)
Just listen to the opening of "Nutmeg." The horns blow back the hair of metalheads and valley girls alike. The drums drip with diamonds, if diamonds could drip. And the bass coils like a snake with a mouse in its stomach: smooth but a little awkward, heavier than usual, and confident as hell. All that happens before Ghostface has even said a word. When the beat locks in, leaving Dennis Cole the empty space required to remind us of his G.O.A.T. status, it's pure focus. There is nothing else for the 64 minutes of Supreme Clientele, a record who lives to be gaudy. It's the only thing.
There is an elaborate backstory to this record, involving diabetes, a trip to Africa, and various Kung Fu movies. At one point, maybe that mattered. Now, Supreme Clientele exists by itself — a stone cold classic that Ghostface knew was a 10 even as he was recording it. It's one of those inexplicable records where the hits keep coming, one after another. The first listen of Supreme Clientele is like brainwashing; suddenly, nothing exists before this, and you can't imagine that anything else needs to afterward. – Ben Cohn
---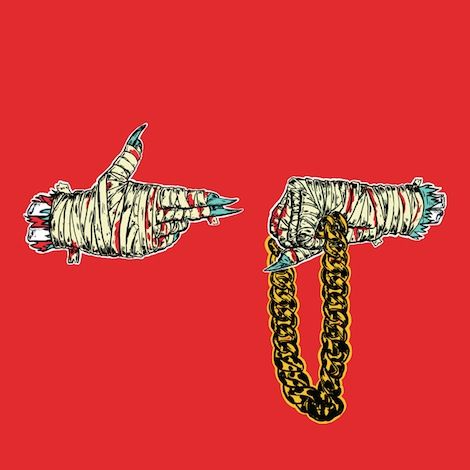 5. Run the Jewels – Run the Jewels 2
(2014; Mass Appeal)
After trading production, guest verses, and tour itineraries at the start of the 2010s, El-P and Killer Mike joined forces in the studio to get on some proper bullshit. Their first go-round as Run the Jewels in 2013 was fun and hard, but as a free download—and in the shadow of their work in the name of Adult Swim—it had more than a whiff of pranksterism. It was their second album that really set spinning the yin of El-P's insular misbehavior and the yang of Mike's seething, activist anger. El's programming packs about as much digitized heat as anything else in his catalog, and the duo are just limber with their bars whether at double speed ("Oh My Darling Don't Cry") or from two converging points-of-view (the devastating "Early"). Lines from "All Due Respect" serve as the motto for Run the Jewels 2: "We the goddamn reason for Ritalin/In the back of the class, twitchin' and fidgetin'." The duo portray themselves not as mere antiheroes but as bullies, straight-up bad guys. They exist solely to crush, be it blunts or pussy, cops or conspiracy theories, your valuables or your vertebrae. – Adam Blyweiss
Listen/Buy: Bandcamp
---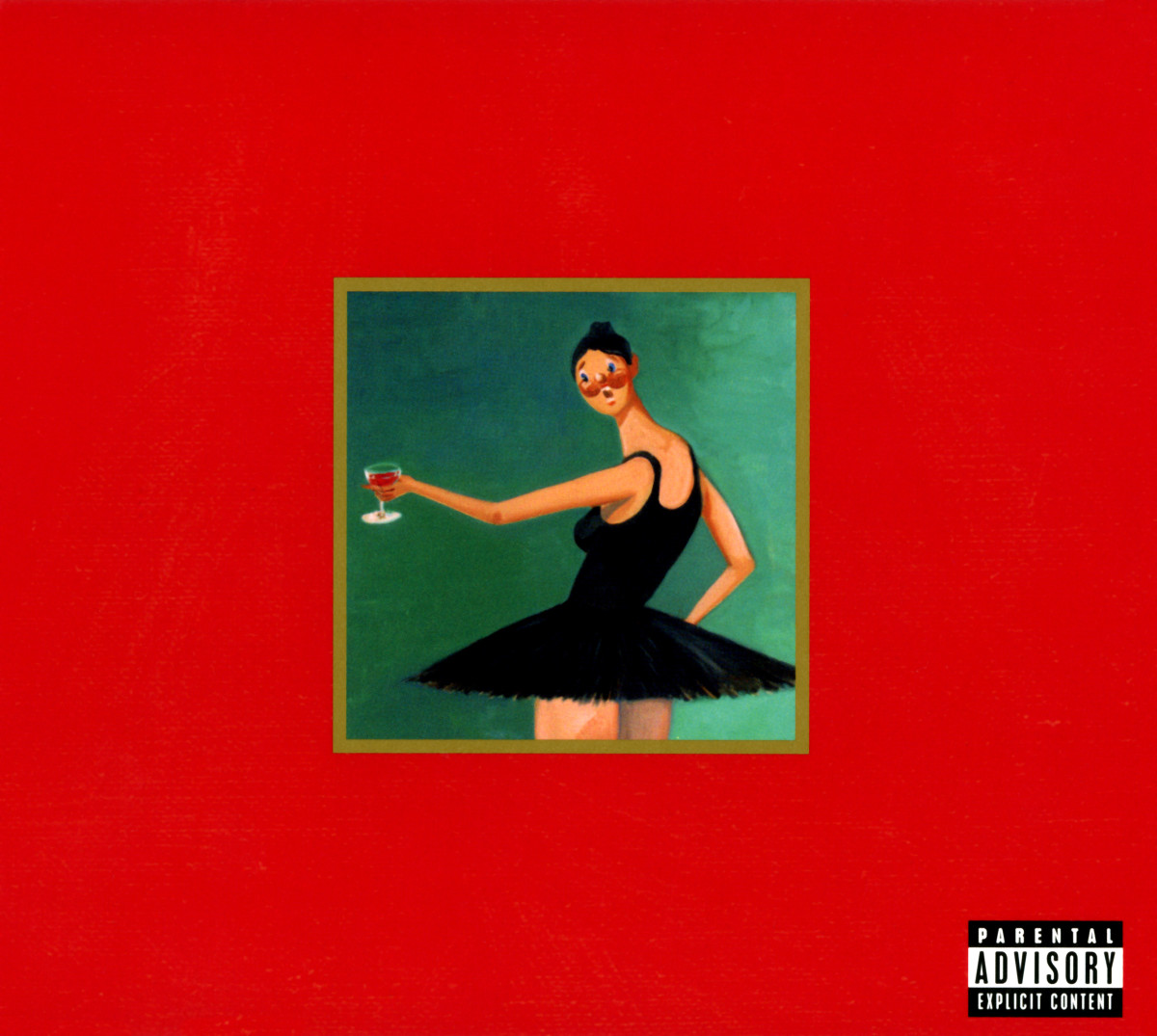 4. Kanye West – My Beautiful Dark Twisted Fantasy
(2010; G.O.O.D./Def Jam)
To get the necessary and the obvious out of the way: something very terrible happened in Kanye's mind between the infrequently medicated bipolar disorder, hanging around with too many rich white people, and the pressures of fame both in terms of a crucible of annihilating self-hatred and substance abuse coupled with people who simultaneously fill your head with gas and also convince you that you are a shithead. That said, however, he manages to crop up again and again on our radars not because of the struggles he undergoes and the occasionally absolutely totally wack shit he says, but because he makes absolutely great music. His debut The College Dropout is up there with 36 Chambers, Illmatic and Reasonable Doubt as one of the greatest rap debuts of all time, not to mention its place within the broader canon of debut records, and his two subsequent followups if not being quite as good are at least very close, clustered as one of the best first-three-record spans of an artist of all time. 808s and Heartbreak is a little iffier, but its successes and experimentalism more than substantiate it as a worthwhile record, not to mention the massive cultural influence it had in more or less creating rap-singer figures like Drake ab nihilo. But My Beautiful Dark Twisted Fantasy is Kanye West's magnum opus, not only one of the best rap records of this millennium so far but simply one of the very best albums period, regardless of time.
Track by track, it is one flawless composition after another, from world-class album opener "Dark Fantasy" featuring both a pre-famous Nicki Minaj spoken intro and choirs from Justin Vernon tastefully buried in the background to the ubiquitous and rightfully praised "Monster" to the the all-star musical and choral gang on "All of the Lights," a song which still reigns as the very best art-pop headphone/arena hybrid banger Kanye West has ever written. Album closing suite "Lost in the World/Who Will Survive In America?" brings an apocalyptic and revolutionary political slant to the hedonism Kanye West would later indulge in too much on later records. And yet every track discussed seems only to highlight the ones overlooked, like "Gorgeous," potentially the best track on the record featuring a powerful Kid Cudi hook and a killer verse from Raekwon, the killer trio of "Runaway," "Hell of a Life," and "Blame Game," a track that features the only skippable moment of the briefly entertaining Chris Rock skit. Likewise the greatness of tracks like "POWER" and "So Appalled," each showing a pre-Watch the Throne level of opulence in hip-hop. My Beautiful Dark Twisted Fantasy functions as the first record of the diptych made with Watch the Throne, the latter being the face and throne of the conqueror while the previous is the darkened mind of the king that sits upon it. We can and should be critical of Kanye's personal actions and his increasingly spotty musical output, which now too often vacillates between the brilliant (DAYTONA, Kids See Ghosts) and the middling to poor (ye, NASIR), but My Beautiful Dark Twisted Fantasy is one of the very best records ever made by any artist, the first half of a two-record period at the end of the sentence of one of the most beautiful, revolutionary and just plain fucking good five-record spans in music. – Langdon Hickman
Listen/Buy: Spotify | Turntable Lab (vinyl)
---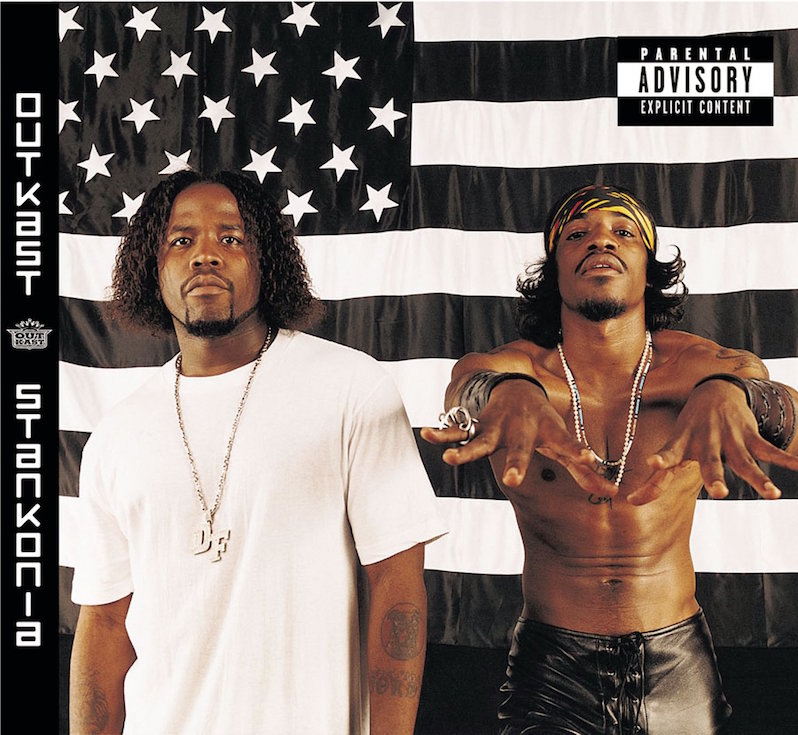 3. Outkast – Stankonia
(2000; LaFace)
How can you accurately summarize the sheer goddamned weight of this record? To avoid getting tripped up in mental tangents I'll stick to the criteria of this list—its place in hip-hop history. Southern styles were making inroads in the broader genre consciousness in the late '90s/early 2000s, as L.A. struggled with an identity crisis and New York fell under the rule of Jay-Z. Prior OutKast records like Aquemini helped, as did the emergence of Missy Elliott, Timbaland, Ludacris and others. Stankonia, though, had the immediacy and intensity of, well, a bomb landing on Baghdad. There's a reason why so much rap music from the past 15-plus years sounds to some extent like early-2000s trap.
The music on Stankonia, of course, is what ultimately matters most (although you could go all day talking about the sociocultural and -political significance of this album). Produced largely by Big Boi, Andre 3000 and Atlanta rap stalwart Mr. DJ as the collective Earthtone III, it's a rich tapestry of funk, soul, trap, blues and rock 'n' roll, most of it live instrumentation by local session players. (There are exactly three samples on Stankonia.) The sound is labyrinthine enough to get lost in for days but accessible and hook-laden enough to attract a mass audience.
Right off the bat there's the glorious Funkadelic/Muscle Shoals hybrid of "Gasoline Dreams" with its sardonic Andre 3000 refrain: "Don't everybody like the smell of gasoline?/Well burn motherfucker, burn American dreams!" Then there are the big hits like "So Fresh, So Clean" and "Ms. Jackson," neither of which sacrificed Andre or Big Boi's identity to become chart-toppers, and the uncompromising "B.O.B.," which is one of the greatest songs ever made by anyone, anywhere, ever. But Stankonia is also positively lousy with deep cuts: the Stax Records soul-inflected panoramic view of Atlanta project life on "Spaghetti Junction," a skewering of male sexual selfishness ("I'll Call B4 I Come"), the tragic story of suicide in "Toilet Tisha," the Black Power defiance of "Humble Mumble"…I could go on. You probably know this album at least in passing if you're reading this, but it contains multitudes. Consider delving back into the place from which all funky things come. – Liam Green
Listen/Buy: Spotify | Merchbar (vinyl)
---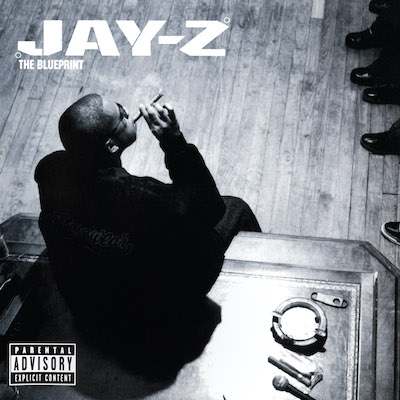 2. Jay-Z – The Blueprint
(2001; Roc-a-fella)
The Library of Congress, America's flagship archive and the world's largest library, houses an original draft of the Declaration of Independence, original letters written by Mark Twain, Martin Luther King Jr. as well as seminal works of literature. The library's prerogative is to be a microcosm of America, meant to help America teach itself about itself. In other words, a work being included in the LoC's archives is a symbolic ordainment that posits that your work is an aggregate echo of the people. As of March 2019, Jay-Z's The Blueprint has been included in the archive.
Jay-Z's past efforts had always been a showcase of rap's pantheon of producers but perhaps what makes The Blueprint stand out is the seemingly telepathic link between Jay-Z and the album's producers, specifically Kanye West and Just Blaze, arguably the two most pivotal architects in the creation of the 2000s' hip-hop sound. For the latter, "Girls, Girls, Girls" and "U Don't Know" were productions that fused the sample heavy soundscapes from early '90s rap with a pop-friendly ethos. Kanye West's creations, like the infinitely charismatic "Izzo," would also propel the once-shy producer towards his own legend. The Blueprint was also the most introspective of Jay-Z's albums up until this point. Even the drab "Renegade," a meditation on the complications of social mobility, hears an intimate and tired Jay-Z allow himself to be upstaged by Eminem's nimble technical theatrics.
Purist rap zealots will inevitably argue that Reasonable Doubt is Jay-Z's opus but The Blueprint is the project that made Jay-Z an inseparable part of his art. Like Andy Warhol's soup cans, the lyrical dexterity and soul-centric production propelled Shawn Carter into a societal luminary. – Paul Glanting
Listen/Buy: Spotify | Amazon (vinyl)
---
1. Kendrick Lamar – To Pimp a Butterfly
(2015; Top Dawg/Aftermath/Interscope)
The road from Sherane's house to a Pulitzer included a detour through a free-jazz and funk fantasy shot through with a nervous breakdown brought upon by the trappings of fame. Kendrick Lamar's weirdest and most experimental record was only his third overall, and when it arrived it did so without much in the way of a warning from Kendrick himself. By this point, Lamar already had one masterpiece under his belt—2012's good kid, m.A.A.d city, an autobiographical-of-sorts narrative of growing up in Compton painted with both gritty and fantastical tones. But having ubiquitous singles like "Swimming Pools (Drank)" and "Bitch Don't Kill My Vibe" all over radio has its drawbacks, and within a few years K-Dot was beginning to ask the bigger questions about fame, Black fame in particular, and allusions to the likes of Richard Pryor, Tupac and Michael Jackson (and a winking reference to Bill Clinton) illustrate the perilous path that filled him with trepidation. But rather than become a recluse like Sly Stone, he made a groundbreaking psychedelic soul record…like Sly Stone. With guests such as Thundercat, Kamasi Washington, George Clinton and Snoop Dogg, Lamar opens the doors to a strange musical hallucination that's both introspective and deeply funky. He talks to God who takes the form of a beggar, rewrites James Brown lyrics to take a jab at Drake, and released a single that came to be an anthem for the Black Lives Matter movement. There's not a moment on this record, however peculiar, that doesn't feel monumental.
That this album is here at the top of this list shouldn't be controversial, but of course it inevitably is: People are still debating it. At the time it was subject to "this album is overrated" essays. It was also a favorite of the President. No, not the current one—the one whose assertion of "I think we'll be OK" on Anthony Bourdain's Parts Unknown now feels like a punch to the stomach. Things got worse after that. Things got worse after To Pimp a Butterfly. Everything except Kendrick's own music, it seems. But when Pharrell takes the mic briefly to say "We gon' be alright," it's not blind optimism but a statement of determination, and the enduring power of "Alright," the optimism of "i," the anger of "The Blacker the Berry," and the jubilation of "King Kunta" prove Kendrick Lamar as a figure both inspirational and inquisitive. He's the first to admit he doesn't have the answer, but there's something reassuring about him being right there with us. Is there a better rap album released in the past 20 years? Maybe—many of the album's best moments don't even involve rapping. But there's no single set of music that's as powerful. – Jeff Terich
---
Support our Site—Subscribe to Our Patreon: Become one of our monthly patrons and help support an independent media resource while gaining access to exclusive content, shirts, playlists, mixtapes and more.