10 Great Punk Songs with Saxophone
When asked which musical instrument least belongs in a punk song, a lot of options come to mind. Accordion? Yeah, probably. Ukulele? Absolutely — keep it at least 500 feet from punk rock at all times. Saxophone? Now, let's not go crazy. Sure, saxophone is emblematic of the excess of the `80s, with one out of every three hits (roughly) prominently featuring some unapologetic sax blowing. But don't hold the crimes of the cheesy against those who made it sound cool, even kinda noisy! There's been a lot of great saxophonists over the years who deserve their acclaim in some way or another — John Coltrane, Ornette Coleman, Clarence Clemons, John Zorn, Bill Clinton, Lisa Simpson — but this list is all about the sax's place in punk. And if this exercise has taught me anything, it's that more punk bands should follow the example of these ten songs.
The Stooges – "Fun House"
from Fun House (1970; Elektra)
The Stooges predated the New York punk explosion by a good seven or eight years, thus making them America's first punk band in the eyes of more than a few fans and critics. And as such, they were also the first punk band to incorporate saxophone into their fiery, aggressive sound. The title track to their 1970 masterpiece Fun House features some manic sax wailing from Steve Mackay, himself a native Michigander who played in the avant-rock combo Carnal Kitchen. Mackay shows off some deadly serious chops in "Fun House." But it's best to keep in mind how hellacious and disorienting the album is as a whole, and as such, Mackay's dizzying performance proves just as strange and harrowing.
---
The Stranglers – "(Get a) Grip (On Yourself)"
from Rattus Norvegicus (1977; United Artists)
The Stranglers were already kind of an oddity in punk rock, given how big a role keyboards and synths played in their music, which is definitely the case with "Grip." But even more notable is the squeal of sax during the chorus, which is played by a Welsh coal miner, or so Wikipedia tells me. Still, it seems perfectly natural in the context of the song, which is part pub-rock stomper and part new wave freak out. This song should be on every jukebox.
---
X Ray Spex – "Oh, Bondage Up Yours!"
(1977; Virgin)
Lora Logic is one of the primary figures in making saxophone compatible with punk rock, if not completely making a frequently cheeseball accompaniment sound totally badass. With her band Essential Logic it played a necessary role in the group's wiry funk-punk, and she likewise made appearances on Swell Maps and Stranglers songs. But her first major starring role was on "Oh Bondage Up Yours!", the debut single by UK punks X-Ray Spex, which finds saxophone almost stealing the show between manic shouts from frontwoman Poly Styrene. Yet Logic's performance, while raw and edgy, remains melodic, leaving the off-key honking to art-damaged weirdos like James Chance.
---
Plastic Bertrand – "Ça Plane Pour Moi"
from An 1 (1978; aMC)
Belgian singer Plastic Bertrand fell more on the bubblegum side of punk, but one thing for sure is that his sole major hit, "Ca Plane Pour Moi," never loses its flavor. Nonsensical and infectious as they come, "Ca Plane Pour Moi" also boasts a hook that's just as dominated by saxophone as it is by guitar, if not more so. It's been covered a few dozen times, which probably speaks as much to how fun it is to play as it is to listen to, but one thing the original has on all imitators, aside from the high-speed French-sung vocals, is its unapologetic use of sax.
---
James Chance and the Contortions – "Contort Yourself"
from Buy (1979; ZE)
The Contortions, part of the infamous and influential no wave scene of the late '70s, played a blend of funk, free jazz and punk that at the time was pretty weird, but has since shown up in a variety of spastic dance punk acts through the years. Yet long before The Nation of Ulysses or Refused began borrowing terminology from Ornette Coleman, bandleader James Chance brought Coleman's free-jazz aesthetic into punk, which involved lots of skronky saxophone freakouts, one of the best of which appears on "Contort Yourself," the closest thing the band had to a theme song.
---
LiLiPUT – "Die Matrosen"
(1980; Rough Trade)
Swiss punk rockers LiLiPUT maintained an aesthetic similar to that of Essential Logic or The Raincoats, in that their style of punk wasn't strictly defined by a guitar-bass-drums dynamic. Violin and flute sometimes played a role, as did saxophone in their knockout dancepunk jam "Die Matrosen," which keeps sax to a pretty central role, though it's not the only unorthodox part of the arrangement — the chorus is all whistling!
---
Swell Maps – "Let's Buy a Bridge"
from Jane From Occupied Europe
The Swell Maps made some pretty odd ruckus in their day, at times playing straight-up four-chord punk rock (more or less), and at others delving into artier Krautrock-influenced weirdness. "Let's Buy a Bridge" is a combination of the two, chaotic and even a little unsettling, but funky and fun all the same. As it begins, the song is built mostly on bass, but in its final 30 seconds, all hell breaks loose, and that hell is full of saxophone, it turns out.
---
The Birthday Party – "Blast Off"
from Junkyard (1982; 4AD)
The Birthday Party were no strangers to horns in their music, which in a way was like a more demented, rockabilly-infused extension of The Stooges' Fun House. "Nick the Stripper" had some menacing saxophones slithering alongside its bassy groove, but it's hard to beat the ominous simplicity of Rowland Howard's two-note riffs on "Blast Off." The song, almost literally, blasts off as the first track on Junkyard, sputtering and rocketing with a frantic energy. Yet Howard's sax moans are slower, a little more ominous. Really, it's not a Birthday Party song without some level of sinister aggression, and here it's presented in a basic, but effective form.
---
Flipper – "Sex Bomb"
from Generic Flipper (1982; Subterranean)
Most of Bay Area noise punk act Flipper's songs were pretty gnarly trips, but "Sex Bomb" took that to an exaggerated level. Just shy of eight minutes long, "Sex Bomb" is all throbbing basslines, slide whistle squeals and some of the sickliest sounding saxophone to ever find its way into a punk song. It's a dirge into madness really, though madness is more or less where it starts — Flipper merely settles in and gets comfortable with the insanity they stir up. Still, it's got some mean saxophone.
---
Sleater-Kinney – "It's Enough"
from Dig Me Out (1997; Kill Rock Stars)
As the shortest song on their 1997 album Dig Me Out, "It's Enough" is one of the most urgent in Sleater-Kinney's catalog. Given that the band never relied on much more than two guitars and drums, it's a pretty straightforward punk rocker that makes its raucous, wonderful noise in less than two minutes, but if you listen close enough you'll notice the addition of saxophone, which adds just that much more depth to the song. But more than any form of ornamentation or fancy window dressing, the sax in this case adds something that rarely appeared in a Sleater-Kinney song: a bassline.
You might also like: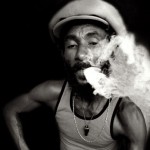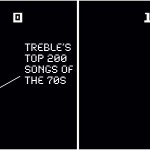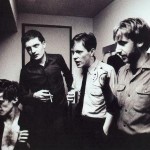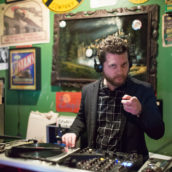 Jeff Terich
Jeff Terich is the founder and editor of Treble. He's been writing about music for 20 years and has been published at American Songwriter, Bandcamp Daily, Reverb, Spin, Stereogum, uDiscoverMusic, VinylMePlease and some others that he's forgetting right now. He's still not tired of it.