Total Control : Typical System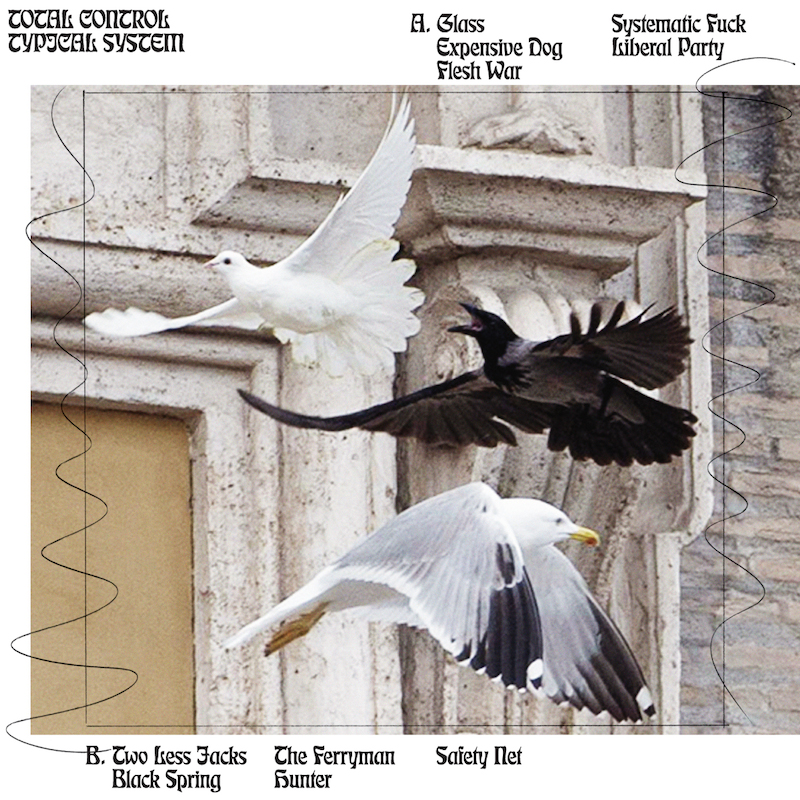 Total Control probably won't be playing any shows near you in the foreseeable future, and that's a bummer, but at least we now have two excellently crafted albums from the band to have fun with in the meantime. The Australian outfit has carved their own unique path, mixing electronics with a vigorous punk attitude to create something that sounds natural. Henge Beat, Total Control's inaugural album from 2011, was a more abrasive affair, but without abandoning its crude power for Typical System, the band has added some beauty to the formula. Trading not-so-punk tracks for definite punk tracks over the first six songs of Typical System, one by one, it could have easily made for an awkward and complicated listen, but this is what Total Control does, and the variety and musicianship separates the band from its peers.
Some post-punk bands just go through the power-chord motions, and that's all well and good, but Total Control seems too crafty and dedicated for that. Take the sequence of "Systematic Fuck" and "Liberal Party" for instance; "Systematic Fuck" is a marching, skittering punk song with a splendid punk title that wails, flails, and has lightning fast snare hits by drummer James Vinciguerra. (Side note: Vinciguerra is an amazing drummer. His kit sounds small, but he's all over it; solid playing all around.) "Liberal Party" may be the best lounge/elevator music ever put to tape, complete with a drum machine, keyboards, and the unexpected clarinet. Vocalist Daniel Stewart plays the man pondering thoughts during a solo elevator ride: "Broken porch light / shattered sense of worth / open portrait / pure devotion."
Total Control is alternative and primeval, but Typical System suggests something else. Besides some Devo, the record also suggests the minimal synth-pop of Orchestral Manoeuvres in the Dark. Some of Total Control's synths are surgical, like on "Hunter" where the keys amp up to epic proportions. "Flesh War" is alien-sounding, but seriously groovy, and opener "Glass" could have found its way onto an LCD Soundsystem album, with a danceable beat best suited for riding on a hovercraft. However, Total Control can still be abrasive punks; Vinciguerra feverishly hammers every inch of his kit on "2 Less Jacks," leading the rest of the band into a frantic surge in the final 20 seconds.
Whatever reasons Total Control have for not touring right now — Mike Young (guitars/keyboards) is a major player in the Australian scene and records many bands, and all the other members are in other bands — it just puts more emphasis on this recorded document. Typical System is glorious, gnarly, and one of the best full-length recordings from any band this year. With enough plays of Typical System, the want for a live performance could become an afterthought.
Similar Albums:


Devo – Q: Are We Not Men? A: We Are Devo


Holograms – Holograms


Lower – Seek Warmer Climes