Our Best of 2021 celebration kicks off with a traditional teaser of some of the best music of the year: The albums that may or may not have flown under the radar. We cover hundreds of albums each year, and even we miss records that turn out to be some of our favorites later on. We also know that some of the best albums don't always get heard as widely as we think they should be. And seizing that second (or third, or sometimes first) opportunity to sing the praises of a sleeper favorite is one of the best parts about writing about music at the end of the year. These are some of the best albums that you might have missed in 2021, and there's never a better time to check them out than right now.
---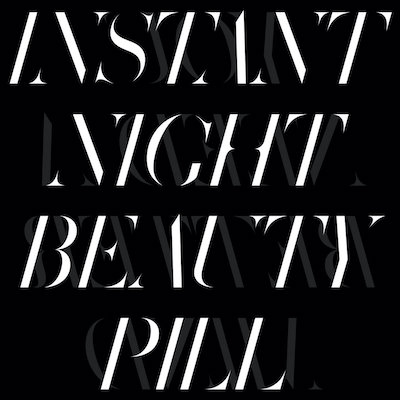 Beauty Pill – Instant Night EP
Beauty Pill originally released "Instant Night" in October 2020 ahead of the general election, a song inspired by the unsettling sense of dread that set in about a year before the previous election, and we all know how that went. But as protest songs go, it's a less hectoring one, Erin Nelson's gorgeous vocals and Chad Clark's synth-laden arrangement crafting a dreamlike atmosphere that may or may not also mimic the sounds of the electronics to which we devote so much of our daily lives. That track is the anchor for a new EP of the same name, which also features the gorgeously brief "Common Chokecherry" and the heavy synth pulse of standout "You Need a Better Mind," the arrangement of which features some stunningly subtle horn and guitar. The range of sounds on display here reveals just how versatile and creative Beauty Pill are, a short but satisfying sampling. – Jeff Terich
Listen: Bandcamp
---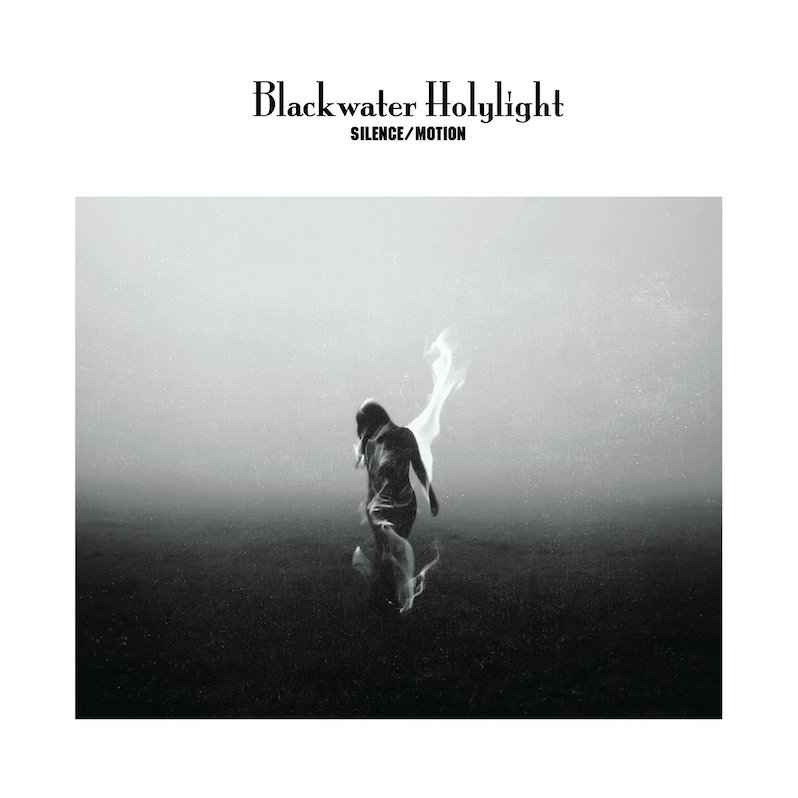 Blackwater Holylight – Silence/Motion
Don't let the emergence of a few choice doomy riffs convince you that Blackwater Holylight's third album is conventional stoner rock fare, or that the appearance of vocalists from Thou, Inter Arma and Mizmor necessarily suggest much about the sphere of rock or metal in which Silence/Motion exists. The swirl of psychedelia that drives the band's music is one that's not tied so closely to the strictures of genre, but rather a much wider spectrum of guitar-heavy music that stretches from gently devastating acoustic ballads to roaring rock 'n' roll anthems, with wisps of dream pop tracing the edges of both their starkest and most urgent moments. Though it's not a long album, it does comprise what feels like an epic journey of the soul, one that doesn't require any additional enhancement, but hey, smoke 'em if you got 'em. -Jeff Terich
Listen: Bandcamp
---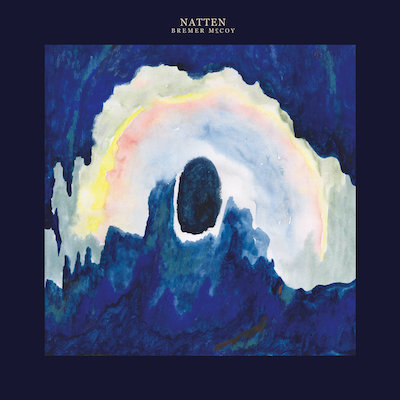 Bremer/McCoy – Natten
Music doesn't always need to make a statement. Sometimes music can just be. That's the meditative instrumental music on Natten, an album by Denmark duo Bremer / McCoy. Neither complicated nor intimidating, Natten strikes just the right tone between jazz, ambient sounds and experimental music while attempting new combinations. It immediately quiets the brain, but without the homogenization of $5 bargain bin new age CDs. Given its wide palette of jazz, dub and neoclassical notes, Natten, which is Danish for "night," is surprisingly accessible. Like the opening chords of Miles Davis' Kind Of Blue, on Natten, you get the sense you're entering a place unsullied by hubris and welcoming to all. – Emily Reily
Listen: Bandcamp
---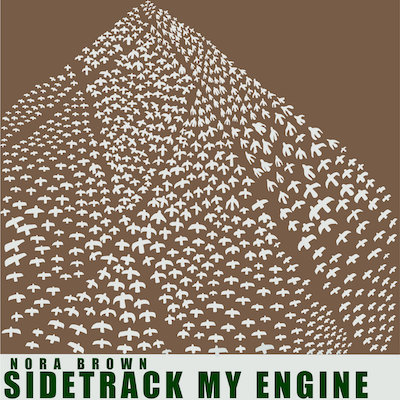 Nora Brown – Sidetrack My Engine
With two albums under her belt, old-time banjo player Nora Brown, 15, is already a veteran of traditional, Appalachian folk music, despite never having experienced what makes up the genre: hardship, struggle, romance and betrayal. Brown first studied ukulele when she was 6 under folk legend Shlomo Pestcoe. Pestcoe died the year she began her tutelage, but their time spent together was enough to instill in Brown the joy of music and the importance of sharing it with others. Brown often collaborates with traditional fiddlers like Stephanie Coleman and Jackson Lynch. Sidetrack My Engine features covers of old-time classics like "Wedding Dress," about a woman stitching her own bridal gown using "golden thread," and reimagines long-silent conflicts, such as "8th of January," about the Battle of New Orleans during the War of 1812. Recorded in a former lagering tunnel in Brooklyn, Brown kept Sidetrack My Engine as vintage as possible, using an Ampex tape machine with original RCA ribbon mics. It will be exciting to follow her career as she grows, but Nora Brown is the real thing. – Emily Reily
Listen: Bandcamp
---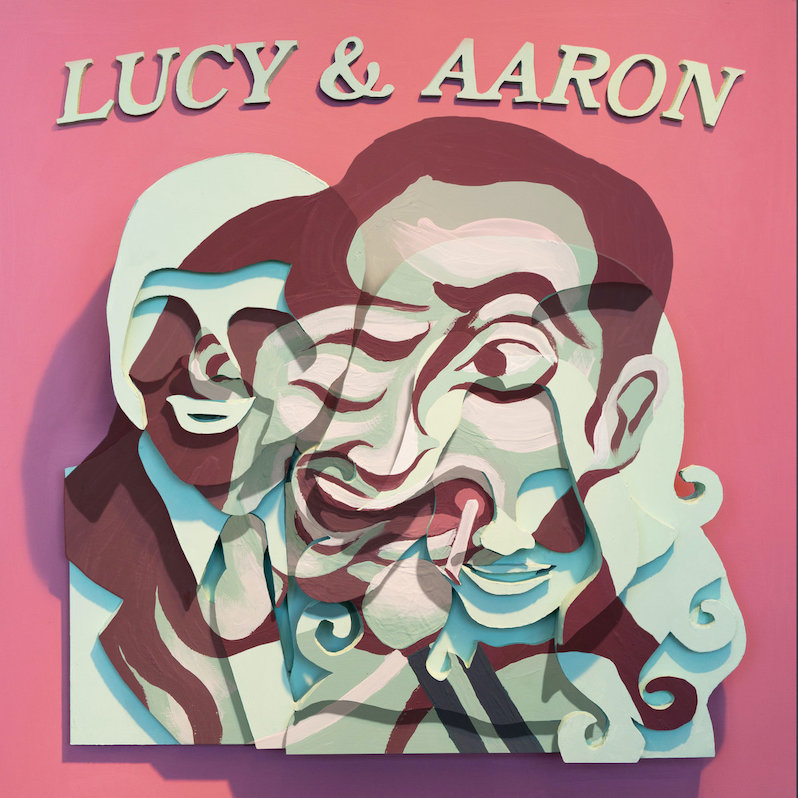 Aaron Dilloway and Lucrecia Dalt – Lucy & Aaron
In the dozens of releases that Aaron Dilloway has issued in his two decades of making music—solo, as a member of Wolf Eyes or in collaboration with other artists—seldom have any of them ever sounded anything like what you'd call "pop." That's probably also not something most people would say about Lucy & Aaron, his collaboration with Lucrecia Dalt, but by nature of adding a vocalist to his oddball analog abstractions, these hallucinations begin to take shape in ways that more closely resemble songs. "Demands of Ordinary Devotion" reroutes ambient pop through squeaking industrial factory clanks; "Niles Baroque" juxtaposes Dalt's gorgeously lilting voice against a hypnotic low-end groove; "The Blob" slathers synth romance all over a lagging conveyor belt. And in between all these moments are misfit toys and melting machines, half-remembered dreams and brief flashes of beauty lost in an unfamiliar landscape. -Jeff Terich
Listen: Bandcamp
---
Guedra Guedra – Vexillology
Moroccan producer Guedra Guedra (Abdella M. Hassak) makes music that can loosely be called footwork, but there's nothing so simple or easy to file under about the hypnotic array of sounds and beats that burst forth on his debut album. It often feels like a patchwork of contradictions, sputtering high-BPM beats with ambient soundscapes, laid-back atmosphere with frenetic energy. But it's the recontextualization of Western electronic sounds with the music of Mali, Senegal and, naturally, Morroco that makes this music all the more intoxicating. It's worth noting that "vexillology" is the study of flags, though this is a work that's less about national identity than the ways in which those cultural identifiers begin to merge, overlap, blur together and clash all at once. – Jeff Terich
Listen: Bandcamp
---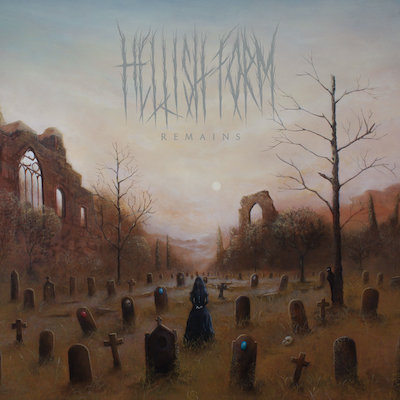 Hellish Form – Remains
Willow Ryan had already released one of the heaviest albums of 2021 via Body Void, but that wasn't all they had to say. Where Body Void infuses funeral doom with sludgy punk aggression, Hellish Form takes the genre's capacity for sorrow to an absolute extreme. The riffs are just as huge, but now with a graceful beauty. Orchestral synths hum beneath the rumble and hiss of Willow's guitar, channeling the timeless cinematic sound of Vangelis or Tangerine Dream. It's a subtle combination, often barely noticeable until a piano or particularly brilliant synth breaks through the heavy cloud of doom. – Forrest James
Listen: Bandcamp
---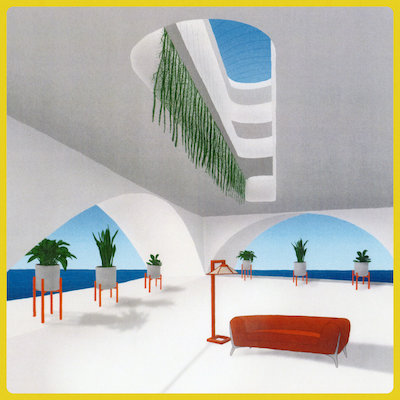 Ki Oni – Indoor Plant Life
In Japanese folklore, a Ki Oni is a tree with a human face that spits flowers from its mouth. From that hellfire image comes Indoor Plant Life, a soothing, immersive record from Ki Oni, aka Chuck Soo-Hoo, an experimental / ambient artist from LA. Ki Oni, who also works at the freeform radio station dublab, recorded Indoor Plant Life during lockdown. While most of us were hiding under the covers, Ki Oni was getting in touch with the world around him. "Inspired by quarantine life, I resonated with my indoor plants," Soo-Hoo says. Using broad synths and ambient sounds, Indoor Plant Life magnifies a microscopic world of gently moving water and swaying leaves. Like eddies, the constant flow of the music provides sustenance and peace. At first listen, the music seems deceptively one-dimensional, but you may soon find yourself in a reverie, a safe space that lets your mind wander and restore itself. – Emily Reily
Listen: Bandcamp
---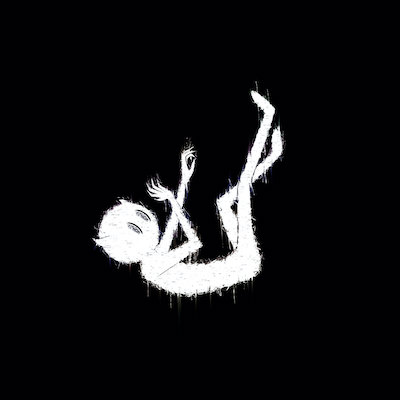 L'Orange & Namir Blade – Imaginary Everything
North Carolina producer L'Orange tends to turn everything he touches into a vivid swirl of blues, soul and cinematic psychedelia, each melody saturated with verve and surrealism. So it's fortunate that he finds a dazzling foil in Namir Blade, who creates a similar blur between grittiness and pure magnetism, all filtered through a kind of jubilant energy that makes every line land with an exclamation point or sometimes an interrobang: "Tell 'em whose house this is/ I go full Rick James, tell 'em 'whose couch is this?!'" Though the duo are joined by a number of guests, like Fly Anakin and Quelle Chris, but it's hard to outshine a personality like Namir's, especially when making a fairly straightforward line like "All I ever wanted was a bag full of money/And new whip so I can dash with the homies" feel like one for the record books. – Jeff Terich
Listen: Bandcamp
---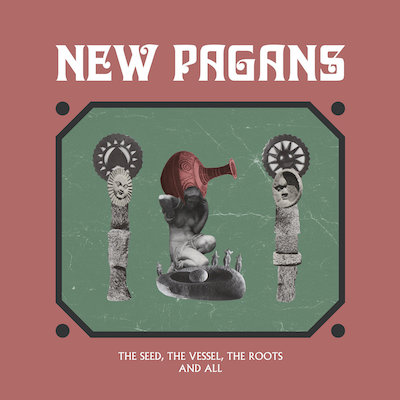 New Pagans – The Seed, The Vessel, Roots and All
In the chorus of "It's Darker," the first track on New Pagans' debut album, vocalist Lyndsey MacDougall sings, "I've got this hope inside me," but I first heard it as "I've got the smoke inside me." That might not be what she literally says, but it's not wrong, necessarily; MacDougall is a force of nature, an incendiary vocal presences who guides the Belfast-based New Pagans through 11 tracks of high-energy alternative rock and post-punk, blurring the lines between The Chameleons and Charly Bliss. Though their anthems soar, MacDougall's lyrics are biting and caustic, dismantling the hypocrisy of the patriarchy, and religious institutions, stirring in a potent dose of poison with the band's sugar-rush hooks. -Jeff Terich
Listen: Bandcamp
---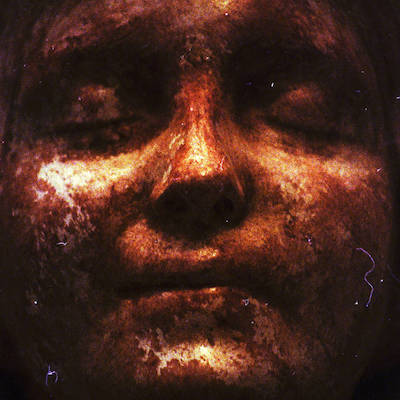 Nun Gun – Mondo Decay
In spring this year, Nun Gun announced a dub version of their debut album (not unlike what The Pop Group did with their own 1979 debut a few months later), a curious but nonetheless fascinating move, considering pioneers of dub like King Tubby and Scientist are encoded into the DNA of its sound. Nun Gun—a conceptual project between Algiers' Lee Tesche and Ryan Mahan and visual artist Brad Feuerhelm—ties together a lot of disparate threads, between the rise of Mondo films and capitalism, industrial and dub, pop and noise. There's a lot happening, but more than anything it's the sound of the album—hypnotic industrial-synth soundscapes that occasionally veer into more of a prominent dub influence ("Stealth Empire") or turning up and burning it all down ("Gold Mine"). Mondo Decay is a score for a society in decay, dystopia at its most captivating. -Jeff Terich
Listen: Bandcamp
---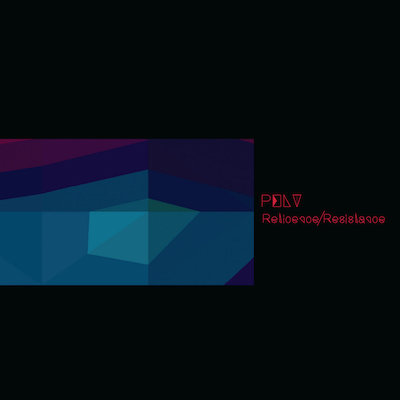 Pelt – Reticence/Resistance
Pelt is a "folk" group in the same way that Sunn O))) is a "metal" band, undoubtedly carrying the soul and aesthetics of a long lineage by forging their own path without the kinds of boundaries that traditional folk might suggest. Reticence/Resistance is the group's first new record in nine years, two side-long improvisational pieces recorded live in London that find their explorations ever vast and curious, and always unpredictable. It's acoustic music, but it's not necessarily earthbound, Pelt channeling the cosmic in a manner that echoes Don Cherry as much as John Fahey. There aren't "songs" on this album, just sides, which is the best way to experience it; this kind of journey can't be interrupted by shuffle. -Jeff Terich
Listen: Bandcamp
---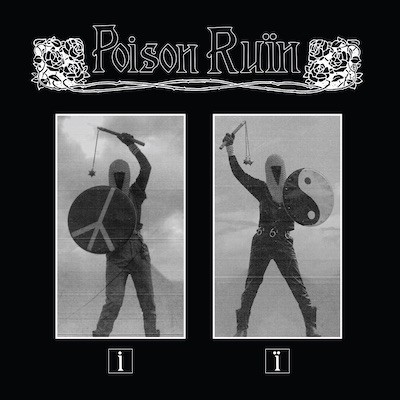 Poison Ruin – Poison Ruin
Philadelphia lo-fi punks Poison Ruin are probably the only band in recent memory to bridge the gap between the disparate styles of vintage punk and post-punk with dungeon synth, but it makes perfect sense in the context of the group's first proper album, a punk record that hits with the impact of a degraded heavy metal VHS from the '80s. Technically a compilation of two cassette-released EPs, the group's self-titled LP is a driving and dirty set of songs whose gruff aesthetic is both intoxicating and still not enough to obscure the pop perfection that lies within these melodies. It's an absolute blast of an album, an impeccably crafted set of riff-'n'-bark that scratches the kind of punk rock itch that few records can anymore, and does so with gloomy synth-tone interludes—truly the mark of overachievers. -Jeff Terich
Listen: Bandcamp
---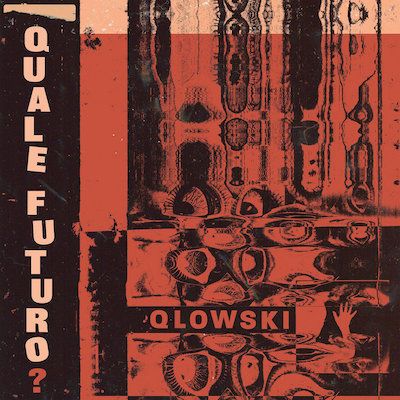 Qlowski – Quale Futuro?
Goth-rock. Jangle pop. Synth-pop. Proto-industrial. If you can imagine a permutation of post-punk, Qlowski have probably done it and breathed new and invigorating life into it, even with an analog aesthetic that feels as if it's been sent via registered mail from 1983. The Italian group, based in the UK, deliver streamlined basslines and hook-laden guitar scratch, atmospheric synth haze and a kind of detached melancholy that can turn inside out from long-sleeves-in-summer jams to dungeon dance party anthems. While there's a gloom that permeates these songs, the energy that propels them always keeps them from toppling over into despair. Qlowski ride that grayed-out line between familiar and strikingly novel, the kind of band that mines new and thrilling ground from sounds already deeply embedded into our subconscious. Or, put another way, an instant classic. – Jeff Terich
Listen: Bandcamp
---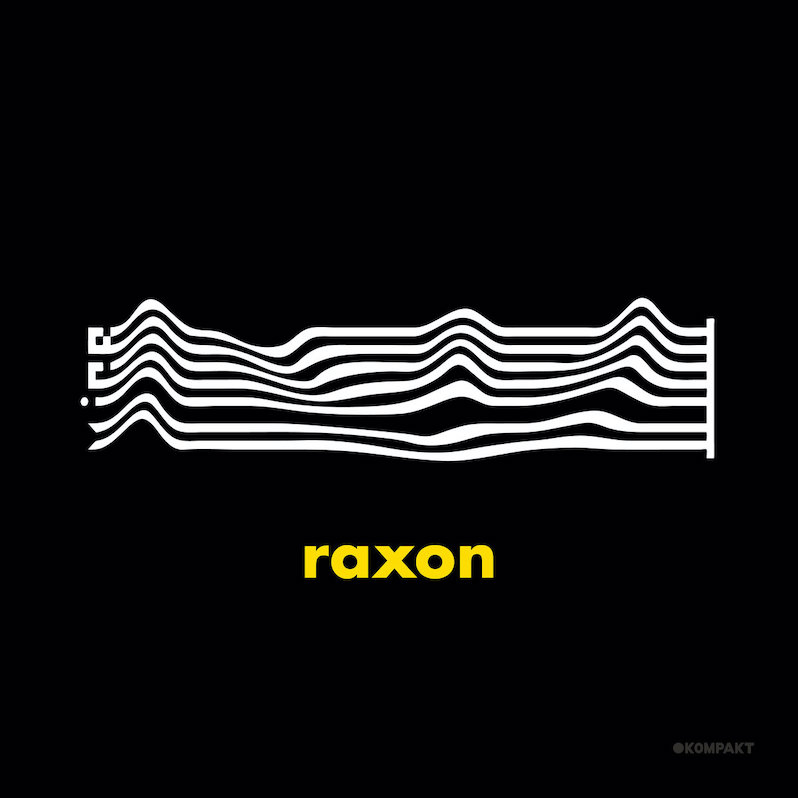 Raxon – Sound of Mind
The tracklist of Raxon's Kompakt debut Sound of Mind reads like the chapters of a sci-fi DVD: "Droid Solo," "Outworld," "Almost Human," "Phantom Report." But the stranded-on-Tatooine nomenclature all starts to make perfect sense when paired with the buzzing, replicant house party sound of the album, an ominous and sleek techno album that finds balance and harmony between minimalist Detroit techno purity and razor-edged industrial techno violence. The hedonistic pulse of Raxon's past as a prominent DJ in Dubai clubs is present throughout here, but the stainless steel savagery of some of these tracks can feel like a house party on a Borg cube rather than table service with imported ice. Physical, stunning, and more than a little dangerous. -Jeff Terich
Listen: Bandcamp
---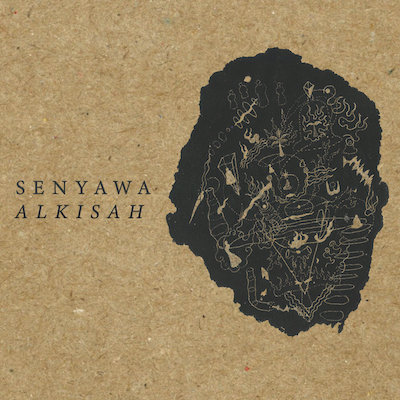 Senyawa – Alkisah
Faced with a unique pressure of the pandemic lockdown, Indonesian duo Senyawa doubled down and riskily released their new album Alkisah with 44 different loosely connected but autonomous labels around the world, resulting in dozens of different album cover variations and multiple remix sets. Their decentralized, anarchic principles run through their music as well. Homemade instruments channel a true ethos of noise music, tapping into the modern yet primal sounds of buzzing power lines and clattering scrap metal. The sound they create is ominous, intimating at a story that can only unfold in your mind or the world around you, not in the music itself. – Forrest James
Listen: Bandcamp
---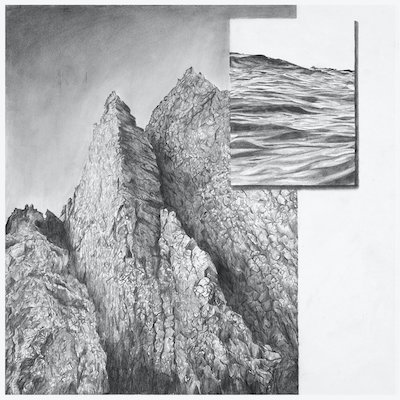 Slikback – MELT
Kenya-born, Uganda-based producer Fredrick Mwaura Njau, who records under the name Slikback, released six EPs throughout 2021, which made his year far more prolific than most. Yet it's his full-length album MELT that found him going the hardest, dialing up the noise and pushing the faders till the knobs break off. MELT is club music immersed in acid and dredged through barbed wire, a post-industrial machine-gun fire of footwork and IDM that embraces the spirit of collaboration with like-minded iconoclasts such as Objekt, KMRU and Ziúr. The result span from the slow-burning ("Ogdru") to the unsettled ("Dissociation") to the relentlessly aggressive ("Banshee"), not just deconstructing club music but at times obliterating it entirely—an out-of-control inferno of beats, bass and all-consuming distortion. – Jeff Terich
Listen: Bandcamp
---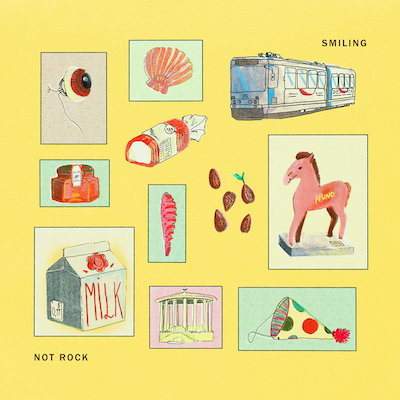 Smiling – Not Rock
Johan Hansson Liljeberg started writing music to create a reprieve from a broken relationship. After partnering with Arvid Ingvarsson during Covid quarantine in Norway, they labeled themselves "bodegacore," and Not Rock, the first of the duo's two EPs, was born. Smiling incorporates instruments like clavier, synths and drum machines into a healthy dose of experimentation. They test out broken vocal notes on "Linger," and use wayward accordion blips on "Milk and Honey." Meandering songs like "Linger" and "Seashells" use warped, distorted guitar that lends a bit of a twee vibe. On "Inanimate Friends," Smiling assures us he's "not alone," thanks to the various outdated multimedia products—cassette tapes, VHS, et al.—that surround him and keep him company. Listening to Not Rock makes the mundane details of a solitary life a little more beautiful. – Emily Reily
Listen: Spotify
---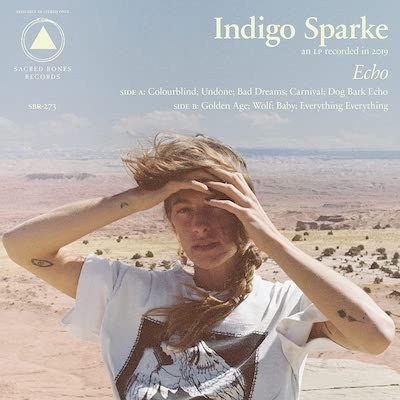 Indigo Sparke – Echo
Australian singer/songwriter Indigo Sparke's proper debut was co-produced by Adrienne Lenker and Big Thief's own producer Andrew Sarlo, credits worth a look on their own. But it's Sparke's voice that takes center stage, at once delicate and powerful. Echoing vocal effects and her solemnly clean electric guitar supplement the sense of elegance. It's an intimate and charming set of solo songs, rooted within a classic Nick Drake wheelhouse while staking a thoroughly modern claim to peerdom with the likes of Emma Ruth Rundle. Intensely dramatic arpeggios on "Bad Dreams" give way to the ambling bluesy ballad "Carnival." Lead track "Colourblind" dives into confused and unrequited longing, while "Wolf" might be one of the most affectingly sensual songs of the year, drenched in desire. – Forrest James
Listen: Bandcamp
---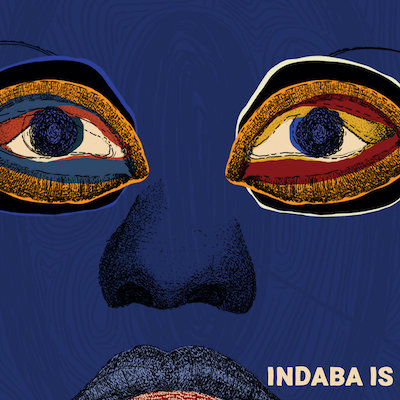 Various Artists – Indaba Is
This compilation of South African artists is billed as "improvised music and jazz," a description that does not do justice to the breadth of spoken word, hip-hop, folk, roots, R&B, and even drone on display here. It's a widely diverse collection that coheres brilliantly through collaborative energy. The press materials do aptly describe some of the central themes of the project as "the reminders and remainders of South Africa's struggle not yet won." For example, lead track "Ke Nako" (now is the time) twists the old slogan that turned voters out to South Africa's first post-apartheid election, at once celebrating the end of one regime and critiquing the corrupt rule of the next. Both sonically and spiritually, there's a lot to dig into here. – Forrest James
Listen: Bandcamp
---
Support our Site—Subscribe to Our Patreon: Become one of our monthly patrons and help support an independent media resource while gaining access to exclusive content, shirts, playlists, mixtapes and more.