Body Void : Bury Me Beneath This Rotting Earth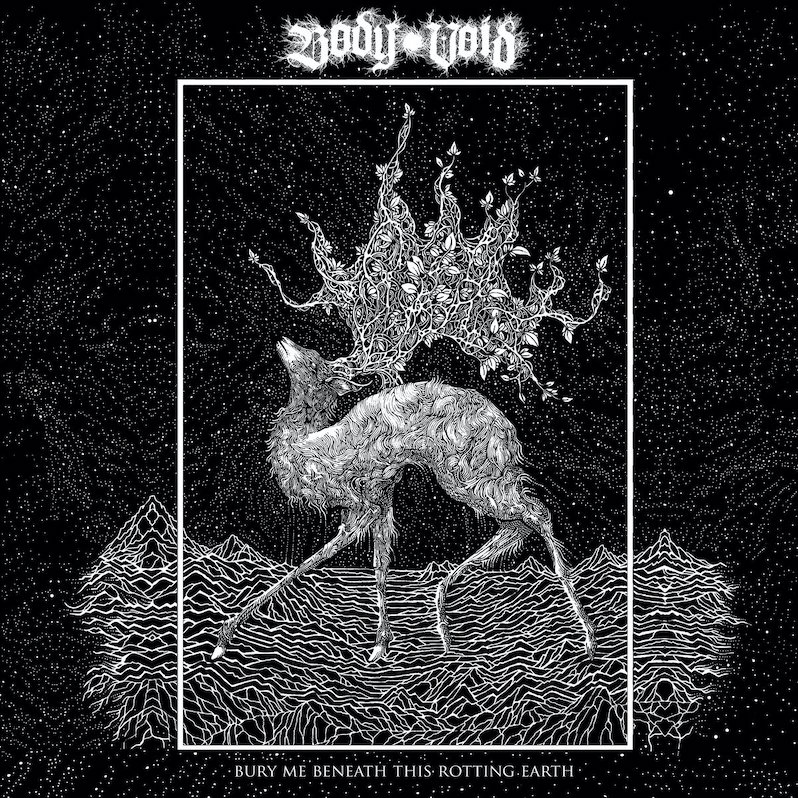 Five long years have passed since Body Void's debut. In that time, as the world around them has grown worse and worse, the Vermont duo transformed into a potent political project on the edges of noise and doom. In direct comparison to where they are now, even their previous full length I Live Inside a Burning House was downright subtle—despite the message, Body Void brought us an approachable metal album through elongated hooks and elaborate melodies often verging on a classic doom groove. It's hard not to wish for simpler times, but here we are and Bury Me Beneath This Rotting Earth is timely as hell. This album is harrowing. The throughline tying everything together is a steadily ticking doomsday clock. Where previously they wallowed and wondered, Body Void now urgently demand action through seething rage.
The solitary and enormous opening riff of "Wound" is a little misleading as to the heart of the project—this is not a doom riff showcase. Bury Me Beneath This Rotting Earth is an equal mixture of its component parts: Willow Ryan's steady delivery of their epically penned doom poetry, the pounding synergy of guitar and Edward Holgerson's drums, and the dizzying static noise. Body Void was always noise oriented, but that most often manifested in Ryan's creepy and frenetic guitar work—now their touring bassist Entresol brings their solo experience to bear with new layers of discombobulating literal static. "Wound" somehow gets even heavier as percussion and guitar unify into a pounding, the kind of shambling throb that makes you think Holgerson is just hitting every piece of the drum kit at once. As the song fades away the hiss and click of a tape recorder comes through, ending the song like an audio diary unearthed some time in the dismal future.
The duo's songwriting starts to really shine on "Laying Down in a Forest Fire." The bending bassline is accented by a haunting tremolo melody reminiscent of their old approach to noise. The song swings into a syncopated sludgy groove, and then a sort of slow motion d-beat. The album follows this refined and effective formula fairly closely. Halfway through each song, everything downshifts even as it feels like things couldn't possibly get slower and heavier. There is an indelicate dance back and forth between the burly riff, piercing static, and a unison of cacophonous pounding. Double-time d-beat interludes break the songs into neat halves, and again and again the waves of static rise up to consume the soundscape.
Without Willow Ryan's poetic ruminations this music would be simply soul crushing. Instead, they prompt us to meditate on the many ways in which our soul already has been and continues to be crushed—and what we can do about it. At their most metaphorical, "Fawn" is a wildly unhinged poem exploring inner struggle, grappling with nihilism and mortality. At their most literal, "Pale Man" is a plain-spoken incrimination of white supremacy. Their best material splits the difference. "We're not here to bargain / All we have is hope / The stakes are high / The time is now / We've lit the flame / Your bed is alight / My bet is you'll turn / To ash before you fight."
---
Label: Prosthetic
Year: 2021
---
Similar Albums: