BadBadNotGood & Ghostface Killah : Sour Soul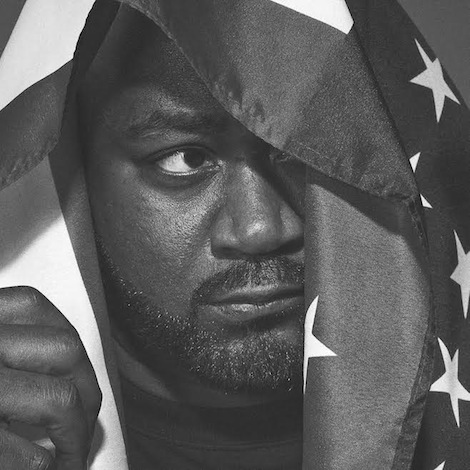 When I was young, the idea of collaborations always piqued my excitement. (Queen and Bowie! Dylan and The Band!) But as I grew up and heard more of what was out there, I came to realize that most team-ups are at least a little phoned in. All-star collaborations on stage are one thing, but it's just damn hard for two artists to capture the individual energy they are known for and make it just as effective as a pairing in the studio.
But hip-hop is different, right? For as long as we can remember, the genre has been rooted on collaboration — a tradition that has grown into a complex legacy of samples, features, mixtapes and remixes. So when Badbadnotgood and Ghostface Killah announced they were collaborating on a full LP, Sour Soul, that youthful hope sneaked back on me. Badbadnotgood, a jazz-fusion trio heavily influenced by hip hop production, got their start covering classic beats and have since moved on to writing their own elegant originals, landing a few notable production credits on Odd Future records along their way. And while Ghostface's extra-prolific nature means that, occasionally, there's a lukewarm LP to be found among his yearly updated discography, I was still optimistic. If the past is any indication, creative collaborations tend to bring the best out of good ol' Tony Starks, and I was holding on hope that such would be the case this time round.
What the group delivers is a slice out of a different time. While part of me was expecting Badbadnotgood to pull some of the more ethereal, experimental vibes that they made use of on last year's III, they took a bit of a different angle. Instead, the trio worked with producer Frank Dukes to put an innovative spin on classic '60s and '70s sounds. As a result, the entire record feels an awful lot like a Tarantino feature: textures from the past frequently shattered by the visually explicit narratives of Ghostface. Excellent features by Danny Brown and MF Doom are lyrical icings on the cake.
Like most Ghostface records as of late, Sour Soul is a Tony Starks story. But unlike 12 Reasons to Die or 36 Seasons, Ghostface doesn't lose his own character or sacrifice the strength of his raps for the sake of Tony's. Instead, the record feels like a series of vignettes — vague, entertaining monologues that update us on Starks' excursions, but may or may not create one fluid narrative. In the case of Sour Soul, this is a solid benefit; not overselling the stories presented here lets the listener hone in on the stellar interplay between Ghostface and BBNG, which is really what the record should be all about.
Similar albums:


Ghostface Killah – 36 Seasons


The Roots – undun


Thundercat – Apocalypse