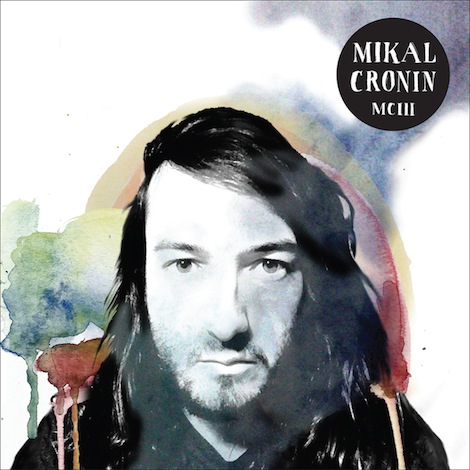 Mikal Cronin stated recently in an interview, "In retrospect, I realize that it was a big life switch that set me on the path of where I'm at now, where I should be in life, and how to be happy." About 10 years ago, Mikal Cronin went through a pretty big hardship. After leaving home to attend college in the Pacific Northwest, he suffered a major back injury that forced him to return home. This pivotal moment was a turning point in his life, leading him to follow the risky and adventurous path of becoming a musician.
In the last few years, Cronin has had a stellar output of releases, from his collaborations with garage rock virtuoso Ty Segall to his own excellent solo work. Just two years ago, MCII earned him critical acclaim for its elaborate production and great songwriting. Now, MCIII, the anticipated follow-up, continues similar musical traditions, but on a much grander scale. MCIII sets itself apart from Cronin's previous works, mostly because the last half of it is a mini concept album. The term "concept album" should be used lightly here, since there aren't any fantastical stories or monumental prog-rock type aspects. But with the extra addition of more string and horn arrangements, MCIII becomes more of a spectacle for Cronin and ties in nicely with garage rock elements.
"Circle," the basis of MCIII's concept-side, is ultimately the centerpiece of the album despite making up its entire second half. It is broken up into six movements and here, Cronin is able to weave different types of musical styles to create one cohesive piece to tell his story. What makes it exciting is that the songs within the suite can easily hold their own. It might take away from Cronin's intentions to separate them from the whole, but the fact that they can be released as singles certainly speaks to Cronin's musical abilities. "Gold," with its heavy riffs, is another testament to Cronin's ambitious musicianship with the masterful shredding of Greek instrument the tzouras (It sort of sounds like a mandolin). "Control" contains elements of Cronin's signature style, while "Ready" has a raw garage rock sound, but both are carefully meshed with expert instrumental performances and Cronin's singing, as he pleads for some stability in his life and dreads the approach of December, respectively.
While "Circle" and its movements are the highlights of MCIII, the beginning of the album is strong in its own right. "Turn Around," with its layers of guitar, bass and drums, blends with a wonderful assortment of strings and packs a powerful punch. MCIII will likely attract lot of comparisons for to its predecessor, mostly for maintaining a similar style, but it's an entirely separate album, with an identity all its own. And Cronin wraps up his trilogy on a high note — both literally and figuratively.
MCIII is a new beginning for Cronin, as he indulges in some early explorations in an effort to expand his creative palette. His signature power pop sound is there, but he pushes it further, incorporating both an ambitious song cycle and a more complex set of arrangements. If anything, it feels like a transitional piece toward Cronin's next stage in his musical career. This is probably a good time to mention that "Circle" and its movements are mostly based on changing directions in his own life. Change can be a scary thing, but for Cronin, it's a move that ultimately pays off.
Similar Albums:


Mikal Cronin – MCII


Ty Segall – Twins


White Fence – To the Recently Found Innocent