The Chemical Brothers : Born in the Echoes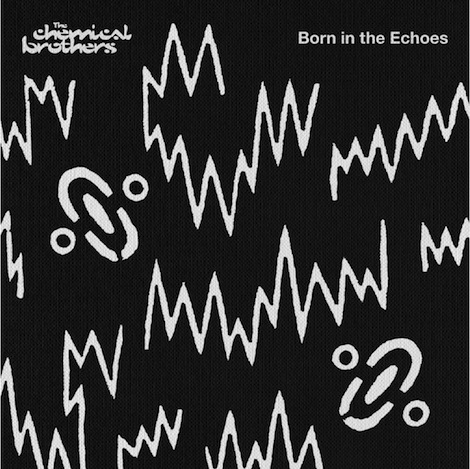 Let's leave home and take a quick trip back in time to two gilded ages. First, let's acknowledge the block-rockin' beats of The Chemical Brothers at the start of their career, releasing three out-of-control albums in five years—Exit Planet Dust, Dig Your Own Hole, and the underrated Surrender—that helped define big beat in particular and popular electronic music in general in the 1990s. Then, let's make the big jump to 2005 and Push the Button where, aided by everything from allegiances with Q-Tip and Bloc Party to mashups to the burgeoning American music festival landscape, Tom Rowlands and Ed Simons were crossover hits once again.
The dirty little secret is that on either side of these darling moments, The Chemical Brothers would get lost in the K-hole. Starting with 2002's scattered Come with Us, there was a stagnating zig for every popular zag. Five years ago, Further was a redemptive peak, a set of long electronic jams full of galaxy bounce and horsepower. Right on cue, Rowlands and Simons have followed it up with a swoon into the critical valley of their eighth proper LP Born in the Echoes. (If you count their middling soundtrack to the arthouse action flick Hanna, they're actually on a two-album losing streak.)
Where do I begin with this album? The big problem here isn't that there's no path to follow. On the contrary, Born in the Echoes suggests right up front a relentless dedication to past glories. There aren't the bass drops and endless builds of the dance musics that ran alongside and then somehow past the ChemBros, but from opening track "Sometimes I Feel So Deserted" there's also proud commitment to the same flanged air-raid-siren loops of fury of albums, and literally decades, ago. Meanwhile, the private psychedelic reels that used to challenge listeners' perceptions as well as their patience are now only two to five minutes long (the center of "EML Ritual"; the title track) instead of nine.
Q-Tip returns as well, showing off his "Galvanize" battle scars on "Go," the raptronica results attempting to reach the heights of Pharrell Williams' "Happy" but barely scraping the soles of his N.E.R.D. track "She Wants to Move." Frankly, for an album with so few proper vocals, The Chemical Brothers saturate Born in the Echoes with a lot of verse/chorus/bridge-or-breakdown/chorus structure. It works best with help from St. Vincent in full Kate Bush voice on "Under Neon Lights," otherwise most of the songs from the title cut on simply dissolve into artsy, overlong transitional music.
Almost nothing on Born in the Echoes reaches escape velocity from mediocrity. For every "Reflexion" that seems to recognize today's sunshine underground, or a cut like "Wide Open" that at least feels like a transformative track for guest vocalist Beck (in full indie-dance mode between this and his new single "Dreams"), there are at least two directionless tracks like "Taste of Honey," their lyrics, samples, and arrangements sticking listeners like harpoons. It suddenly feels like the pills won't help you now, and The Chemical Brothers might have their hardest time yet pulling out of this particular downswing.
Similar Albums: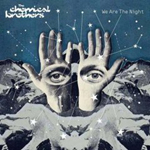 The Chemical Brothers – We are the Night


Cut Copy – Free Your Mind


MGMT – Oracular Spectacular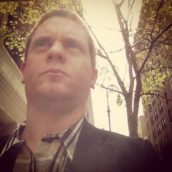 Adam Blyweiss
Adam Blyweiss is associate editor of Treble. A graphic designer and design teacher by trade, Adam has written about music since his 1990s college days and been published at MXDWN and e|i magazine. Based in Philadelphia, Adam has also DJ'd for terrestrial and streaming radio from WXPN and WKDU.