Chemical Brothers announce Surrender 20th anniversary reissue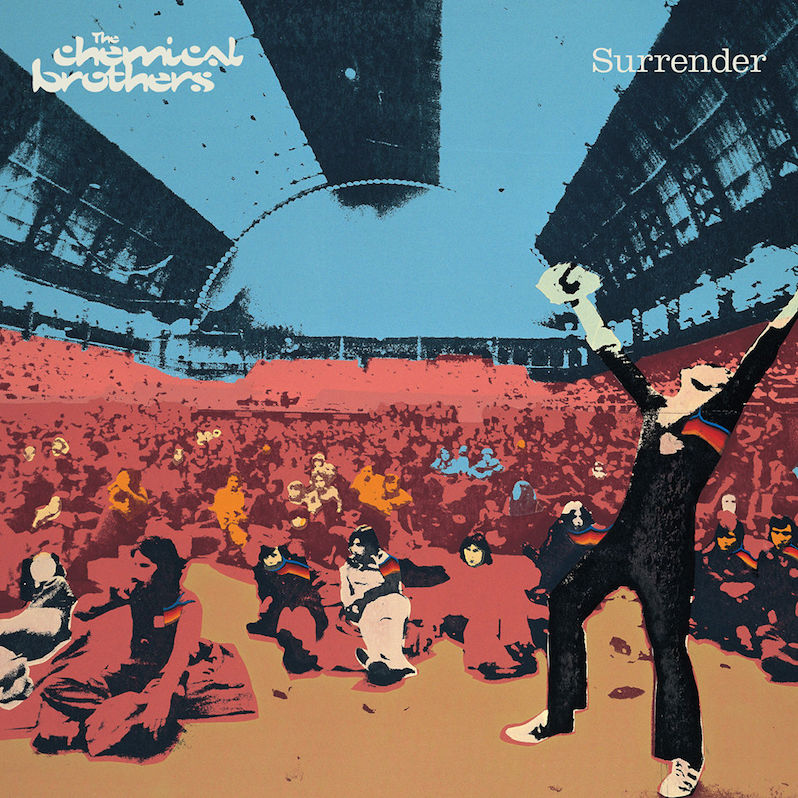 This year, Chemical Brothers' 1999 album Surrender turns 20, and the UK electronic duo is releasing an expanded reissue of the album for the occasion. The reissue will be made available in a variety of different formats, including a quadruple LP + DVD, double CD reissue and more. The expanded versions will include "The Secret Psychedelic Mixes," b-sides and rarities, plus a DVD that includes their videos from the album's singles and a live set at Glastonbury. Take a look at the tracklist below and pre-order here.
Chemical Brothers' newest album is No Geography.
Chemical Brothers Surrender deluxe reissue tracklist:
Disc 1 – Surrender
Music: Response
Under The Influence
Out Of Control
Orange Wedge
Let Forever Be
The Sunshine Underground
Asleep From Day
Got Glint?
Hey Boy Hey Girl
Surrender
Dream On
Disc 2 – The Secret Psychedelic Mixes
Hey Boy Hey Girl
Let Forever Be
Out Of Control (21 Minutes Of Madness Mix)
Flashback
Dream On
Disc 3 – B sides and Remixes as curated by The Chemical Brothers
Flash back
Scale
The Diamond Sky
Studio K
Power Move
Enjoyed
Electronic Battle Weapon 4
Out Of Control (Sasha Club Mix)
Music: Response (Gentleman Thief Mix)
Music: Response (Futureshock Main Response)
Hey Boy Hey Girl (Soulwax Remix)
Chemical Brothers' Exit Planet Dust and Dig Your Own Hole are featured on our list of the 50 Best Electronic Albums of the '90s.